If you're looking to boost your online sales, then you'll want to use the Shopify platform to open and operate your store. However, that is only half the story.
You will also need a top-notch Shopify marketing agency to provide you with a digital marketing strategy to drive traffic and sales. So where do you find these experts?
The good news is that you can easily source top Shopify marketing agencies from several freelance sites.
Top Shopify Marketing Agencies
Editor's Choice: Best Prices
Learn More
If you're on a budget, then the best place to start is Fiverr. That is because you can find hundreds of freelancers who operate their own Shopify marketing business. They can provide everything from SEO and paid search to video ads.
The best part about using Fiverr is that you can find services for well under $25. Be aware that the lower-cost services are not pre-screened by Fiverr.
If you're looking for more professional services from the site, then you'll want to search Fiverr Business or Fiver Pro Shopify marketing experts. Just be aware that you'll need to pay more for those services.
Editor's Choice: Top Quality Talent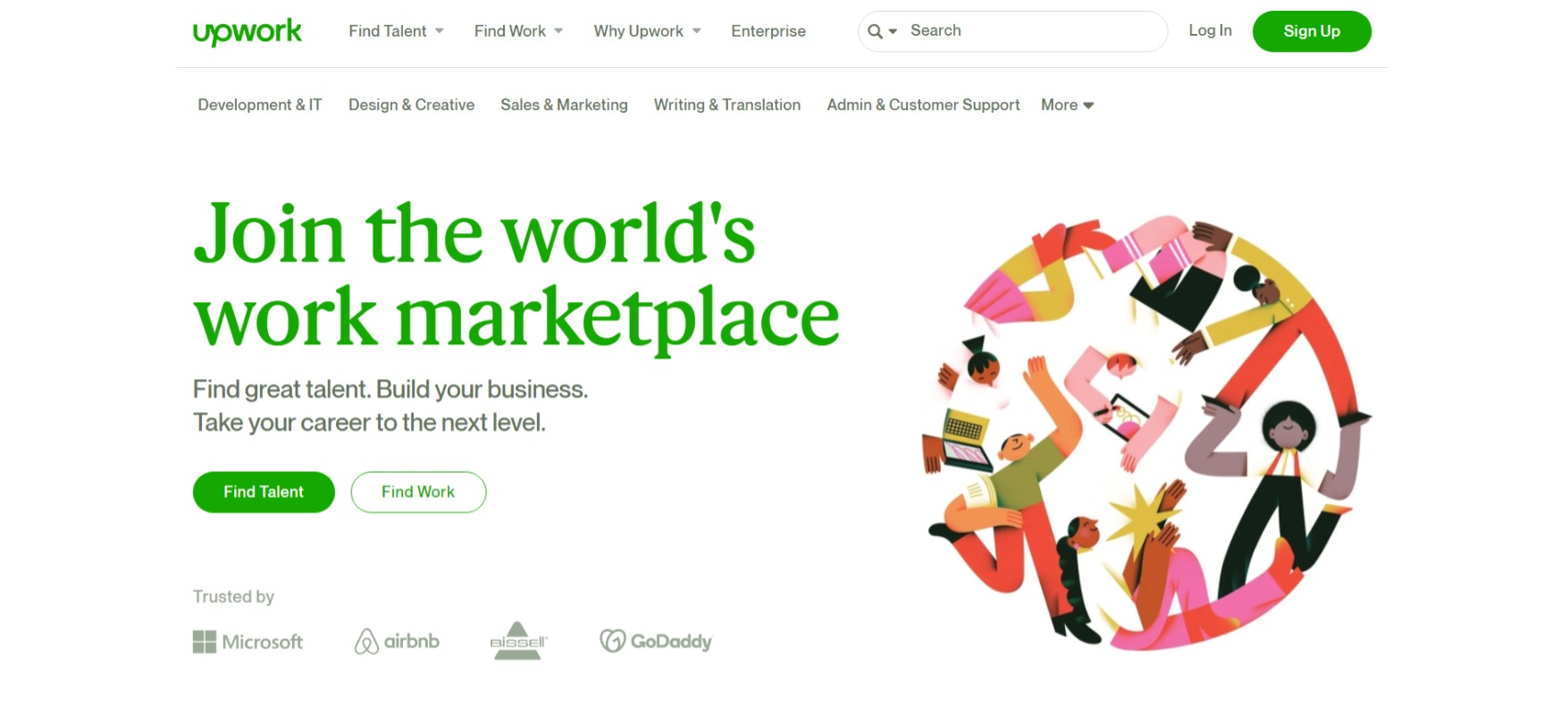 Learn More
For those who want to draw from a large pool of talent, Upwork is going to be a great choice.
This platform has thousands of Shopify marketing experts available who work on several different specialties. You can find one expert who can work on your video ads and then find another expert to handle your Facebook campaign.
The downside to using Upwork is that the experts are not pre-screened. Therefore, you'll have to take the time to search for the right Shopify marketing expert.
Learn More
If you need more experienced Shopify marketing experts with a proven track record for performance, then you'll want to check out Mayple.
The platform pre-screens its experts and makes sure that they provide a high level of service. The platform will even monitor the performance of its freelancers to make sure that they are among the top in their field of expertise.
However, you'll have to pay more for these freelancers. The investment will be worth it if you're opening a larger-sized Shopify store.
Learn More
Looking for someone to screen the top Shopify marketing specialists for you? Then GrowTal is going to be the ideal service for you.
The company only works with a small network of proven marketing specialists. When you sign up for the service, you tell them what Shopify marketing services you need (Paid or SEO search, product listing, niche ideas, video ads, etc.).
From there, the service will present you with 3 to 5 specialists in about two business days.
Learn More
Here is another site that can help you find the right Shopify marketing team right away.
MarketerHire has a team that will search on their platform and finds the right specialists in about 48 hours. The company pre-screens its marketing specialists to ensure that you find the right Shopify marketing expert for your project.
The company maintains a big roster of Shopify marketing specialists, including SEO experts, paid search specialists, product page writers, video ad editors and producers, and Shopify strategy experts.
Types of Digital Marketing Agencies
What Is a Shopify Marketing Agency?
A Shopify marketing agency is a company that will help drive high-quality traffic to a Shopify store. Usually, the company will work for a flat fee. However, there are some expert Shopify marketing agencies that will work for a percentage of the store sales.
What Does a Shopify Marketing Agency Do?
Shopify marketing agencies can handle just about every part of the Shopify store building and marketing process. Some service providers will build your store and create the product pages. Just about all Shopify marketing agencies will provide SEO and paid search services.
How Much Does a Shopify Marketing Agency Charge?
Most Shopify marketing companies will charge a flat fee or scale up their fee by how much work needs to be done. For instance, a Shopify marketing agency that is providing SEO or the paid search may only work for a flat fee. However, some Shopify marketing agencies may work for a percentage of the store sales. On the low end, you can expect to pay anywhere from $10 to $50 to have some product pages built. On the high end, you can expect to pay thousands of dollars per month for a large store.
FAQs
Can Shopify marketing agencies guarantee results?
No. Shopify marketing agencies can not guarantee that you will hit a certain amount of sales from their marketing efforts. Therefore, it is important to hire an agency that has a proven track record working in your store's niche.
Can Shopify marketing agencies provide video ads?
Yes. Several Shopify marketing agencies can create ads off of video content that you provide for them. Some marketing agencies will be able to shoot video footage and create the ad for you from scratch.
Do Shopify marketing agencies handle Facebook ad campaigns on a day-to-day basis?
Shopify marketing agencies can handle just about every step of the marketing process. That includes the daily management of a Facebook campaign.
What is the turnaround time for Shopify marketing agencies?
It depends on the service. If you simply need product pages built, then the turnaround time could be a couple of days. Full campaigns will take longer. Bear in mind that Shopify marketing agencies will be in high demand near the fourth quarter, and turnaround times will be longer.