In the world of content creation, originality isn't just a virtue – it's a must.
That's why we, like your diligent teachers (and the ever-watchful eyes of Google), take checking for copied content seriously.
After all, authenticity is key to making a mark with your words. We've rolled up our sleeves and put the top plagiarism detection tools to the test, all so you don't have to.
Looking for the best ways to ensure your work is truly yours? You're in the right place.
Here are some of the best plagiarism AI detection tools we've used.
Best Free Plagiarism Checker

---
Tied for highest accuracy in our test of all plagiarism detectors
Limited to checking 2,500 characters (~ 500 words)
Works with GPT-3
Best Paid Plagiarism Checker
---
Tied for highest accuracy in our test of all plagiarism detectors
Dedicated plagiarism checker
No character limits on plagiarism checks
Works with GPT-3
Advertising Disclosure
Advertising Disclosure
We offer this website completely free to our visitors. To help pay the bills, we'll often (but not always) set up affiliate relationships with the top providers after selecting our favorites. However, we do our best not to let this impact our choices. There are plenty of high-paying companies we've turned down because we didn't like their product.
An added benefit of our relationships is that we always try to negotiate exclusive discounts for our visitors.
Best for AI writing and plagiarism checking
Learn More
Content at Scale is best known for its stellar AI writing tool (seriously, it's our favorite) but they also have an impressive new feature that allows users to check for both detectable AI content and plagiarism.
In mere seconds, this checker is able to tell you if there is any unoriginal content and breaks down how predictable each sentence is.
This tool is permanently bookmarked on our computers, so it's safe to say it's our top pick for plagiarism detection.
Pros
Highly efficient in detecting plagiarism in large volumes of content
Offers scalability for content creators and businesses
Integrates AI to enhance content originality
User-friendly interface, easy to navigate
Provides detailed reports on content originality
Cons
May be more expensive than other tools
Could have a learning curve for new users
Limited features beyond plagiarism checking
What Does It Detect
Content at Scale's AI detector can detect content written by all versions of GPT including ChatGPT and GPT-4 and any AI text generator.
Other Useful Features
Done-for-you service
AI content writer
AI content detector
"Human" score
Detection scores for predictability, probability, and pattern
Highlights individual sentences for predictability
Pricing
Content at Scale's AI and plagiarism detector is free.
Best paid plagiarism detection
Learn More
Originality.AI's detector allows site owners to gain insight into how human-like their content is and see how original the content itself is.
By doing both at the same time, site owners and content creators can save time and money and mitigate the risk of Google detecting any machine-created content.
This detector was able to detect plagiarism and AI content with 96% accuracy, making it one of the most accurate detectors available.
Pros
Specializes in detecting AI-generated content
User-friendly and efficient
Offers bulk checking options
Integrates well with other content management tools
Provides detailed insights into content originality
Cons
Relatively new in the market, less proven track record
May miss some nuances in human-written content
Limited language support compared to others
What Does It Detect
Originality.AI's detector can detect all versions of GPT including Chat GPT, GPT-2, GPT-3, and GPT-4, Bard, and Quillbot.
Other Useful Features
Team management tools
Full site scan (coming soon)
Auto-billing
Scan history by user
Pricing
Originality.AI costs $0.01 per 100 words per scan.
Best for teachers/academia
Learn More
Turnitin has been trusted by teachers and professors alike for what feels like forever, making it worthy of its high placement on our plagiarism detector list.
Turnitin is designed to scan a wide array of sources including its "archive of internet documents, internet data, a repository of previously submitted papers, and a subscription repository of periodicals, journals, and publications" that may be in the student's writing. It has also evolved to detect AI content as well.
It's also used to provide researchers with feedback and insights on their material.
Pros
Widely recognized and trusted in academic circles
Extensive database including academic papers
Detailed similarity reports
Helps improve student writing and research skills
Integrates with many educational platforms
Cons
More expensive for individual users
Sometimes flags common phrases as plagiarism
Reports can be complex for beginners
What Does It Detect
Turnitin can detect anything that has been copied from an existing source as well as all GPT iterations including ChatGPT.
Other Useful Features
AI writing detection
Gradescope delivers and grades papers from anywhere in the world
Feedback studio to give students feedback
Examsoft for instant data insights from secure online exams
Pricing
Pricing for Turnitin varies widely based on what custom solutions you use, so you'll need to contact a sales representative for accurate pricing.
Runner up for Best for Teachers
Learn More
Passed.AI uses Originality.AI's high-quality detection technology, so you can rest assured that any AI content will be easily identifiable. But they take it a step further.
Passed.Ai has additional tools, including a Replay Tool, History Report, and Document Audit, that make it the perfect solution for advanced plagiarism detection.
Pros
AI-driven, offering advanced plagiarism detection
Efficient for both academic and professional use
User-friendly interface
Offers detailed similarity reports
Good for checking a wide range of document types
Cons
Relatively new, less established reputation
May have limitations in database compared to older services
Fewer features than some competitors
What Does It Detect
Passed.AI is able to detect content created by all major NLP models, including every iteration of GPT as well as ChatGPT.
Other Useful Features
Easily submit documents using Google Docs
Document History Audit that lets teachers "watch" a student write the text
REST API for easy integration
Priced with teachers in mind
Pricing
Standard plan– $9.99/month, free 14-day trial, Unlimited scans, 200 free credits per month, Access to: Document Audit, History Report, and Replay Tool. Use credits for AI Detection and Plagiarism.
$0.1 per credit (1 credit scans up to 200 words)
Institution plan– flexible pricing, contact them for more information.
Best for a Variety of Documents
Learn More
The "plagiarism checker for everyone" Plagibot offers a free plan that supports a large variety of document types including .doc, .docx, .txt, and .rtf.
They've honed their NLP detection processes for over 10 years, creating a well-seasoned algorithm that catches most plagiarism and AI-written content.
It stays up-to-date with the latest news, constantly scraping the web and adding more than 60K new content pieces per hour to its database.
Pros
Quick and efficient in detecting plagiarism
Simple, easy-to-use interface
Affordable pricing structure
Good for bloggers and small businesses
Offers direct integration with WordPress
Cons
Limited features for advanced users
Smaller database compared to some competitors
Not ideal for academic or large-scale use
What Does It Detect
Plagibot's site is vague on what all it can detect, but it is able to detect plagiarism from millions of sources in its database.
Other Useful Features
Easy-to-use AI
Free option
Variety of file formats supported
Pricing
The free tier has a limit of 2,000 words per month and after that, you will have to contact the company to inquire about pricing.
Best for Enterprises
Learn More
CopyLeaks offers one of the most versatile and accurate AI and plagiarism detection tools available.
Claiming an over 99% accuracy rate, CopyLeaks is able to detect AI or plagiarized content in multiple languages including French, Spanish, German, and more.
Its uses vary widely, offering everything from helping teachers grade papers to giving your content an SEO boost while avoiding oppression from the Google algorithm and even in reviews to verify details.
Pros
Uses advanced AI and machine learning for detection
Supports multiple file formats and languages
Cloud-based, accessible from anywhere
Good for academic and professional use
Integrates with several content management systems
Cons
More expensive than some alternatives
Can be complex for casual users
Sometimes returns false positives
What Does It Detect
CopyLeaks detects all iterations of the GPT model including GPT-4 and ChatGPT.
Other Useful Features
API and LMS integration
Free Google Chrome extension so you don't have to visit the site to check for plagiarism
AI grader
Multiple languages offered
Pricing
Varies, but pricing starts at $10.99/month for 100 pages of content detection.
Best for AI Chat Detection
Learn More
GPTZero takes a unique approach to AI and plagiarism detection.
This AI detector judges text on 2 characteristics: "perplexity" and "burstiness." It gives content a perplexity score based on how predictable the text is (with lower numbers being more likely to be artificial and higher numbers denoting human writing) and burstiness based on creative variability (with higher scores meaning more human.)
Though a plagiarism detection tool originally built for educators, GPTZero has grown to become a favorite in the AI writing community, with over 1 million users to date.
Pros
Specifically designed to detect AI-generated content
Free to use, making it accessible for all users
Simple and straightforward interface
Quick analysis and results
Continuously updated to keep up with AI advancements
Cons
Limited to detecting AI-generated content only
Less effective for traditional plagiarism
Newer in the market with a smaller user base
What Does It Detect
GPTZero detects ChatGPT, GPT-3, GPT-2, LLaMA, and AI services based on those models.
Other Useful Features
API
Integration support
Free version
File batch uploads
Pricing
GPTZero has a free version and premium features available at custom pricing. Contact their team for more information.
Learn More
Copyscape, a renowned plagiarism detection tool, utilizes Google as its search provider.
It conducts post-processing of the received search results to provide accurate and reliable plagiarism detection.
With its advanced algorithms, Copyscape efficiently scans the web, comparing your text against billions of web pages to detect any instances of plagiarism. Trusted by professionals and educators worldwide, it provides accurate and comprehensive results.
Pros
Well-established reputation in the market
Simple and easy to use
Offers both free and premium versions
Good for web content and SEO professionals
Provides batch search features in premium version
Cons
Free version has limited features
Premium version can get expensive with extensive use
Sometimes misses more subtle forms of plagiarism
What Does It Detect
Copyscape is capable of identifying copied content from websites, online publications, blogs, and various online sources. It also allows users to determine if newly created material, whether acquired or generated through AI, plagiarizes text from other internet sources.
Other Useful Features
PDF and Word file uploads
Case tracking
An API
WordPress Integration
Copysentry automatically scans the web daily or weekly and emails you when new copies of your content are found
Free plagiarism warning banners for your website
A free tool to compare two web pages or articles
Pricing
Free version
Copyscape Premium– 3 cents per search (up to 200 words), plus 1 cent per extra 100 words
Standard Copysentry– Pages checked every week for $4.95/month for up to 10 pages and $0.25/month per additional page
Professional Copysentry– Pages are checked every day for $19.95/month for up to 10 pages and $1.00/month per additional page
Learn More
I can say with some degree of certainty that everyone on our team here at DDIY has the Grammarly extension on our computers. And one of the things it's great at doing (among many others) is plagiarism detection.
With the premium subscription, they also have a tool that allows you to enter text right into its website and have it perform a free plagiarism scan.
While we wish the checker could be offered with the free version of Grammarly, the premium subscription isn't too pricey and comes with other useful features.
Pros
Offers grammar and plagiarism checking in one tool
User-friendly interface
Widely used and trusted
Good for both academic and professional writing
Offers suggestions for writing improvements
Cons
Plagiarism checker is only available in the premium version
Can miss some types of plagiarism
More focused on grammar than in-depth plagiarism checking
What Does It Detect
Grammarly's plagiarism checker can detect plagiarism from ProQuest's academic databases and over 16 billion web pages, as well as plagiarized content in AI-created writing.
Other Useful Features
Citation checking
Real-time writing feedback
Spelling and grammar checker
Clarity-focused sentence rewrites
Tone adjustments
Word choice
Formality level
Fluency
Additional advanced suggestions
Pricing
Premium– $30/mo (billed monthly), $12/mo (billed annually)
Business– $15/month/seat (billed annually) 3 seat minimum, up to 10 seats; $14.50/month/seat (billed annually) 10-50 seats; $12/month/seat (billed annually) 50- 150+ seats.
Learn More
With a focus on everything students and teachers need for academic writing, Scribbr is an excellent plagiarism checker.
Powered by Turnitin, Scribbr did the research and ranked as the top plagiarism checker of 2023, compared with big-name competitors like Grammarly and Copyleaks.
Not only is Scribbr able to detect plagiarism in both exact copies and heavily edited plagiarized texts, but it also provides a clear report with a percentage ranking of the detected plagiarism.
Pros
Highly accurate for academic content
Uses a large database including scholarly articles and books
Provides detailed reports with useful feedback
Offers additional writing services
Trusted in the academic community
Cons
More expensive than some alternatives
Primarily focused on academic writing
No free version available
What Does It Detect
Scribbr detects plagiarism using Turnitin software from 99 billion web pages and 8 million publications in 20 languages.
Other Useful Features
APA editing
Academic editing
English proofreading
Spanish, French, or German
Online Proofreader
Citation generator
Pricing
After their free plan, Scribbr charges one-time fees per document based on document size.
Free plan
Small document– $19.95 for up to 7,499 words
Regular document– $29.95 for 7,500 – 49,999 words
Large document– $39.95 for 50,000+ words
Learn More
Unicheck is a plagiarism checker that prioritizes quality results over mere quantity.
With a winning combination of technological advancements and user-friendly design, Unicheck is committed to promoting authenticity rather than just highlighting similarities.
By using advanced algorithms, Unicheck goes beyond surface-level comparisons to ensure that the content is original. Unicheck provides a reliable tool to maintain academic integrity and originality, fostering a culture of authenticity whether you're a student, educator, or writer.
Pros
Fast and accurate plagiarism detection
User-friendly interface
Integrates well with several educational platforms
Supports bulk uploads
Good for both educational and professional use
Cons
More expensive for individual users
Limited features in the free version
Sometimes slow with large documents
What Does It Detect
Unicheck detects academic plagiarism from things like essay mills, academic cheating, letter substitution, translation from a different language, and fabricating sources.
Other Useful Features
Universal integration into your LMS
Ability to detect various text manipulations and display them side-by-side with the original text
24/7 customer support through email, chat, and phone
Flexible similarity reports
Accessibility features
FERPA, COPPA, and GDPR compliant
Easily export reports as PDFs
Google Docs add-on
Pricing
Free
Personal Business– starting at $15/month
Learn More
With just a few clicks, PlagScan's Plagiarism Detection software enables you to verify the authenticity of any text. It works effectively with all popular file formats, making the plagiarism-checking process hassle-free.
The PlagScan Report is customizable to suit each user's individual requirements, whether they prefer a printable PDF-file or an interactive browser report for collaborative purposes.
At PlagScan, they also prioritize privacy and legal compliance, guaranteeing that any and all uploaded documents remain confidential and are never shared with unauthorized parties.
Pros
Offers a thorough plagiarism checking process
Suitable for academic, professional, and personal use
Provides a detailed plagiarism report
User-friendly interface
Offers a trial period to test the service
Cons
Can be more expensive than other tools
Sometimes slow in processing documents
Interface is less modern compared to competitors
What Does It Detect
PlagScan detects plagiarism from the WorldWide Web, the user's own uploaded repository, a network of millions of articles from thousands of different scientific and academic journals, and documents from other PlagScan users if you choose to opt-in to the Plagiarism Prevention Pool.
Other Useful Features
Source list
Plagiarism Prevention Pool
Color-coded reporting system shows differences between direct matches with sources, potentially modified text, and information with cited sources.
Side-by-side comparison
Easy upload and download feature
Pricing
6,000 words/24 pages– $5.99
17,500 words/70 pages– $12.99
40,000 words/160 pages– $24.99
100,000 words/400 pages– $49.99
Learn More
Quetext simplifies the process of creating original content with its user-friendly platform.
The plagiarism checker thoroughly analyzes your text, detecting any instances of plagiarism, while also addressing other writing concerns and assisting in generating citations effortlessly.
Powered by advanced DeepSearch™ technology, Quetext utilizes contextual analysis, word placement, and intelligent algorithms to provide quick and accurate results.
Quetext also ensures the confidentiality of your work through industry-leading technology. With their three-part pledge, they are committed to delivering a trustworthy experience, empowering users to produce high-quality, authentic writing.
Pros
Simple and easy to use
Offers deep search technology for thorough checks
Affordable pricing plans
Good for bloggers, educators, and students
Provides color-coded similarity reports
Cons
Limited features compared to some other tools
No free version is available
Occasionally misses some types of plagiarism
What Does It Detect
Quetext uses DeepSearch Technology to detect plagiarism from web pages, academic sources, news sources, and online textbooks.
Other Useful Features
ColorGrade™ feedback feature "highlights exact matches vs. near-exact or "fuzzy" matches with corresponding colors"
Contextual Analysis
Fuzzy Matching
Conditional Scoring
Spelling Checker
Grammar Checker (beta)
Chrome extension
Pricing
Free– includes Deep Search Plagiarism Checker (up to 500 words), website citation generator, and citation assistant
Premium Plans– start at $8.25/user/month- includes newly expanded citation generator, bulk file uploads, individual or small team plans, download & share originality reports, grammar check BETA, spell check, Chrome browser extension, 100,000 words/mo per user
Enterprise Plan– starts at $7.50/user/month- includes everything in premium for teams of 6 or more, includes 100,000 words/mo per user, additional users & word count available
Why Should You Use AI and Plagiarism Detection Tools?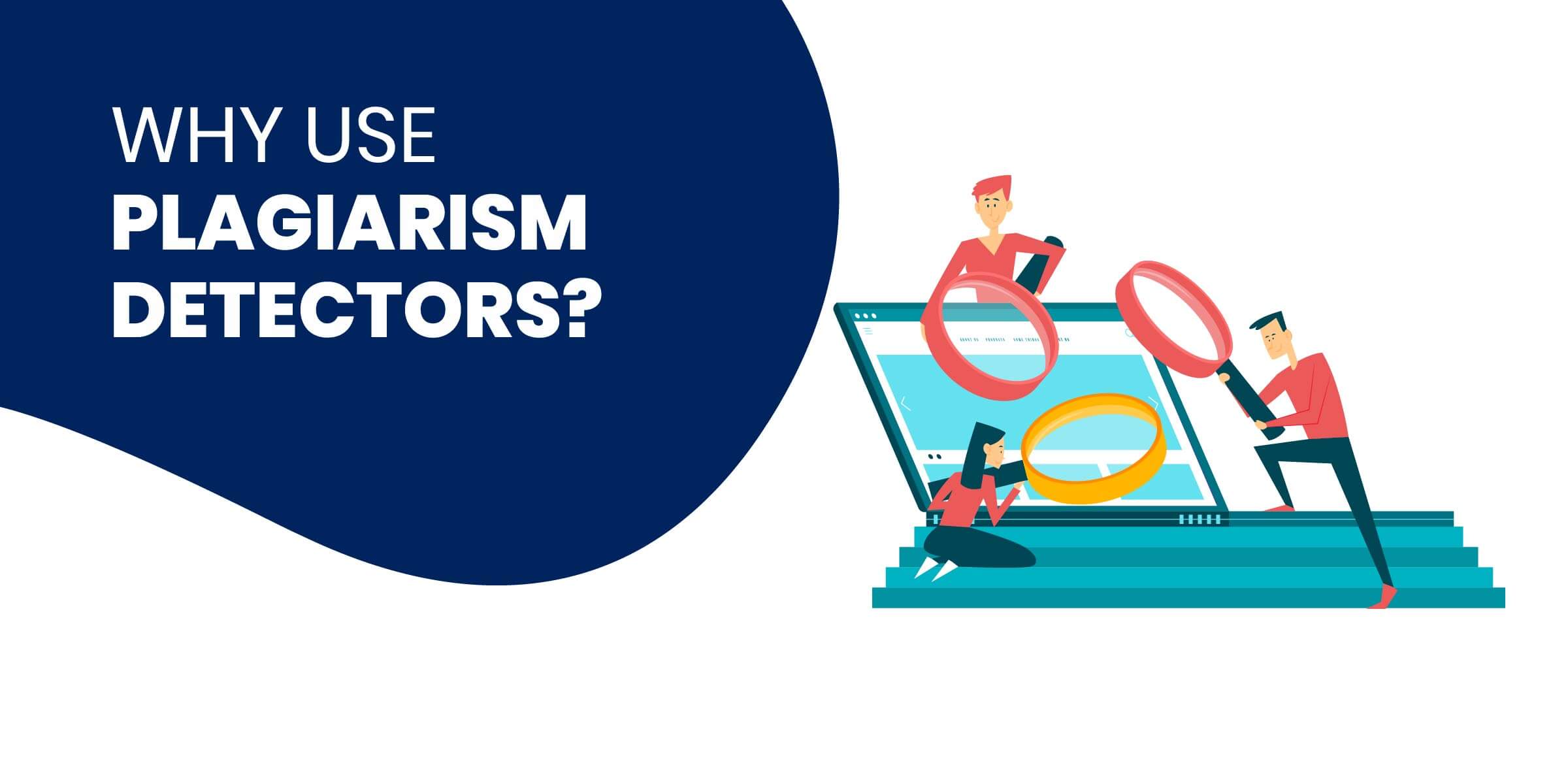 You should use AI and plagiarism detection tools to make sure that the content you distribute is free from plagiarism and undetectable.
Folks in academia, especially teachers, need to make sure students' work is original, and plagiarism checkers are the only way to do that.
Google's algorithm punishes AI content by pushing it further down in search results. If you use an AI writer and then publish that content without checking it first, you could end up at the bottom of the list. AI detection tools can let you know how detectable your content is and what changes need to be made for it to fly under Google's radar.
How to Choose the Right Plagiarism Detection Tools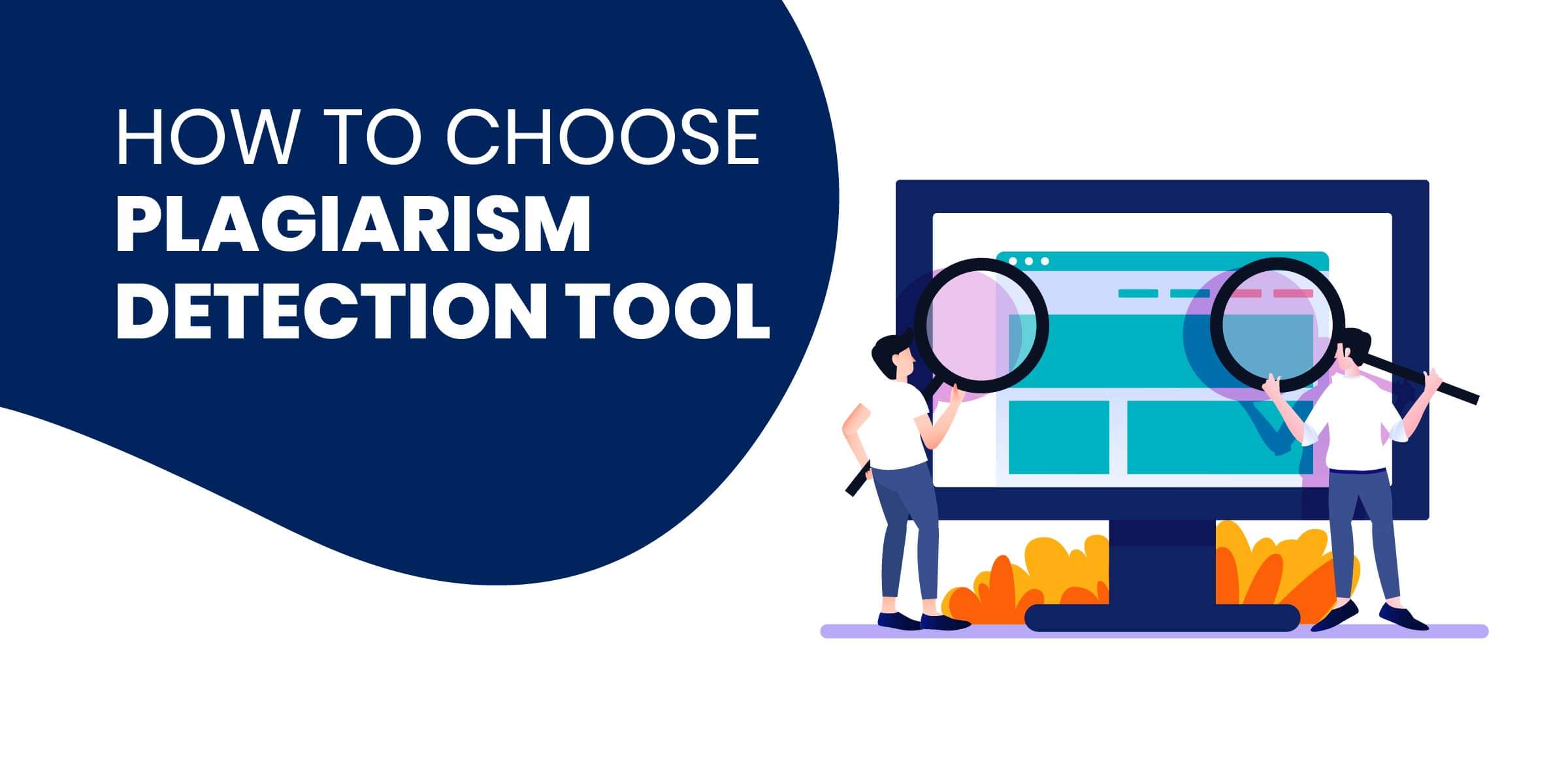 To choose the right plagiarism detection tools, first, consider what you're using them for. Are you a teacher who needs to check dozens of papers? Are you a digital marketer who needs to check AI-written content for SEO purposes? Or are you a researcher who wants to check your work before publishing?
Next, consider your budget. There are many free AI detectors out there that will get the job done, but some offer more accuracy and extra features at a price.
Lastly, do your research (this article is a good start!) Make sure your plagiarism detection tool is accurate and trusted by others.
Frequently Asked Questions
What are the best free plagiarism and AI writing detectors?
The best free tools for detecting plagiarism and AI-generated content are Content at Scale for plagiarism detection and HuggingFace for AI writing detection.
Content at Scale offers a robust solution for checking the originality of text against a wide array of online sources, making it ideal for anyone needing to ensure their work is plagiarism-free.
On the other hand, HuggingFace has developed a specialized detector to identify writings produced by AI, helping to distinguish between human and machine-created content.
Both tools are accessible without cost and are highly regarded for their effectiveness and ease of use.
What is the best paid plagiarism and AI writing detector?
Originality.AI is currently one of the top paid solutions for detecting both plagiarism and AI-generated content.
It is designed for anyone who needs a reliable method to verify the uniqueness and authenticity of written material, including publishers, academic institutions, and content agencies.
This tool combines the detection of plagiarized text with the ability to identify content that may have been created by AI writing tools, offering a dual-purpose utility.
With a user-friendly interface and comprehensive scanning capabilities, Originality.AI provides a valuable service for users willing to invest in a premium detection tool.
Should I use detection tools?
Definitely, using detection tools is a prudent step before publishing any content, especially when it's AI-generated, to ensure originality and to avoid potential copyright infringement issues.
For educators, these tools are essential in maintaining academic integrity by helping to detect plagiarism in student papers. They serve as a check against unintentional plagiarism and as a deterrent against the misuse of AI writing assistants.
By using detection tools, you can uphold the quality and credibility of your content or the academic work you are assessing.
Are plagiarism detectors accurate?
Plagiarism detectors are generally accurate in identifying exact matches or near-identical content to the sources they have in their databases.
However, the accuracy can vary based on several factors, including the size and comprehensiveness of the database, the sophistication of the detection algorithm, and the nature of the content being checked.
While no tool can guarantee 100% accuracy due to the vastness of existing and new content online, many advanced plagiarism detectors are continually updating their databases and improving their algorithms to provide high levels of accuracy.
It's important to review the results and consider the context of any matches found, as some may be common phrases or false positives.