Nobody likes a copycat. That's why we (and all of your teachers… and Google) check for plagiarism before publishing anything.
Here are some of the best plagiarism AI detection tools we've used.
Advertising Disclosure
Advertising Disclosure
We offer this website completely free to our visitors. To help pay the bills, we'll often (but not always) set up affiliate relationships with the top providers after selecting our favorites. However, we do our best not to let this impact our choices. There are plenty of high-paying companies we've turned down because we didn't like their product.
An added benefit of our relationships is that we always try to negotiate exclusive discounts for our visitors.
Best for AI writing and plagiarism checking
Learn More
Content at Scale is best known for its stellar AI writing tool (seriously, it's our favorite) but they also have an impressive new feature that allows users to check for both detectable AI content and plagiarism.
In mere seconds, this checker is able to tell you if there is any unoriginal content and breaks down how predictable each sentence is.
This tool is permanently bookmarked on our computers, so it's safe to say it's our top pick for plagiarism detection.
What Does It Detect
Content at Scale's AI detector can detect content written by all versions of GPT including ChatGPT and GPT-4 and any AI text generator.
Other Useful Features
Done-for-you service
AI content writer
AI content detector
"Human" score
Detection scores for predictability, probability, and pattern
Highlights individual sentences for predictability
Pricing
Content at Scale's AI and plagiarism detector is free.
Best paid plagiarism detection
Learn More
Originality.AI's detector allows site owners to gain insight into how human-like their content is and see how original the content itself is.
By doing both at the same time, site owners and content creators can save time and money and mitigate the risk of Google detecting any machine-created content.
This detector was able to detect plagiarism and AI content with 96% accuracy, making it one of the most accurate detectors available.
What Does It Detect
Originality.AI's detector can detect all versions of GPT including Chat GPT, GPT-2, GPT-3, and GPT-4, Bard, and Quillbot.
Other Useful Features
Team management tools
Full site scan (coming soon)
Auto-billing
Scan history by user
Pricing
Originality.AI costs $0.01 per 100 words per scan.
Best for teachers/academia
Learn More
Turnitin has been trusted by teachers and professors alike for what feels like forever, making it worthy of its high placement on our plagiarism detector list.
Turnitin is designed to scan a wide array of sources including its "archive of internet documents, internet data, a repository of previously submitted papers, and a subscription repository of periodicals, journals, and publications" that may be in the student's writing. It has also evolved to detect AI content as well.
It's also used to provide researchers with feedback and insights on their material.
What Does It Detect
Turnitin can detect anything that has been copied from an existing source as well as all GPT iterations including ChatGPT.
Other Useful Features
AI writing detection
Gradescope delivers and grades papers from anywhere in the world
Feedback studio to give students feedback
Examsoft for instant data insights from secure online exams
Pricing
Pricing for Turnitin varies widely based on what custom solutions you use, so you'll need to contact a sales representative for accurate pricing.
Runner up for Best for Teachers
Learn More
Combining an audit report of document revisions with AI detection, Passed.AI claims to be "the only tool that provides an enforceable level of detection," making it our runner-up for best detector for teachers.
Passed.AI promises a hefty 94% accuracy rate, near that of Originality.AI, and is trained on all major NLP models.
What Does It Detect
Passed.AI is able to detect content created by all major NLP models including every iteration of GPT as well as ChatGPT.
Other Useful Features
Easily submit documents using Google Docs
Document History Audit that lets teachers "watch" a student write the text
REST API for easy integration
Priced with teachers in mind
Pricing
Passed.AI is priced with teachers in mind, offering three different plans based on the needs of the user:
Starter- $12/month, includes 30 Google Document Scans with Full Audit & History per month, 250 AI Content/Plagiarism Scan Credits per month (Coming 03/14/23), and an AI Teaching Assistant (Coming soon as an add-on).
Teacher- $35/month, includes 100 Google Document Scans with Full Audit & History per month, 1000 AI Content/Plagiarism Scan Credits per month (Coming 03/14/23) and an AI Teaching Assistant (Coming soon).
Institution- customizable pricing (contact Passed.AI for more details)
Best for a Variety of Documents
Learn More
The "plagiarism checker for everyone" Plagibot offers a free plan that supports a large variety of document types including .doc, .docx, .txt, and .rtf.
They've honed their NLP detection processes for over 10 years, creating a well-seasoned algorithm that catches most plagiarism and AI-written content.
It stays up-to-date with the latest news, constantly scraping the web and adding more than 60K new content pieces per hour to its database.
What Does It Detect
Plagibot's site is vague on what all it can detect, but it is able to detect plagiarism from millions of sources in its database.
Other Useful Features
Easy-to-use AI
Free option
Variety of file formats supported
Pricing
The free tier has a limit of 2,000 words per month and after that, you will have to contact the company to inquire about pricing.
Best for Enterprises
Learn More
CopyLeaks offers one of the most versatile and accurate AI and plagiarism detection tools available.
Claiming an over 99% accuracy rate, CopyLeaks is able to detect AI or plagiarized content in multiple languages including French, Spanish, German, and more.
Its uses vary widely, offering everything from helping teachers grade papers to giving your content an SEO boost while avoiding oppression from the Google algorithm and even in reviews to verify details.
What Does It Detect
CopyLeaks detects all iterations of the GPT model including GPT-4 and ChatGPT.
Other Useful Features
API and LMS integration
Free Google Chrome extension so you don't have to visit the site to check for plagiarism
AI grader
Multiple languages offered
Pricing
Varies, but pricing starts at $10.99/month for 100 pages of content detection.
Best for AI Chat Detection
Learn More
GPTZero takes a unique approach to AI and plagiarism detection.
This AI detector judges text on 2 characteristics: "perplexity" and "burstiness." It gives content a perplexity score based on how predictable the text is (with lower numbers being more likely to be artificial and higher numbers denoting human writing) and burstiness based on creative variability (with higher scores meaning more human.)
Though originally built for educators, this plagiarism detection tool has grown to become a favorite in the AI writing community, with over 1 million users to date.
What Does It Detect
GPTZero detects ChatGPT, GPT-3, GPT-2, LLaMA, and AI services based on those models.
Other Useful Features
API
Integration support
Free version
File batch uploads
Pricing
GPTZero has a free version and premium features available at custom pricing. Contact their team for more information.
Why Should You Use AI and Plagiarism Detection Tools?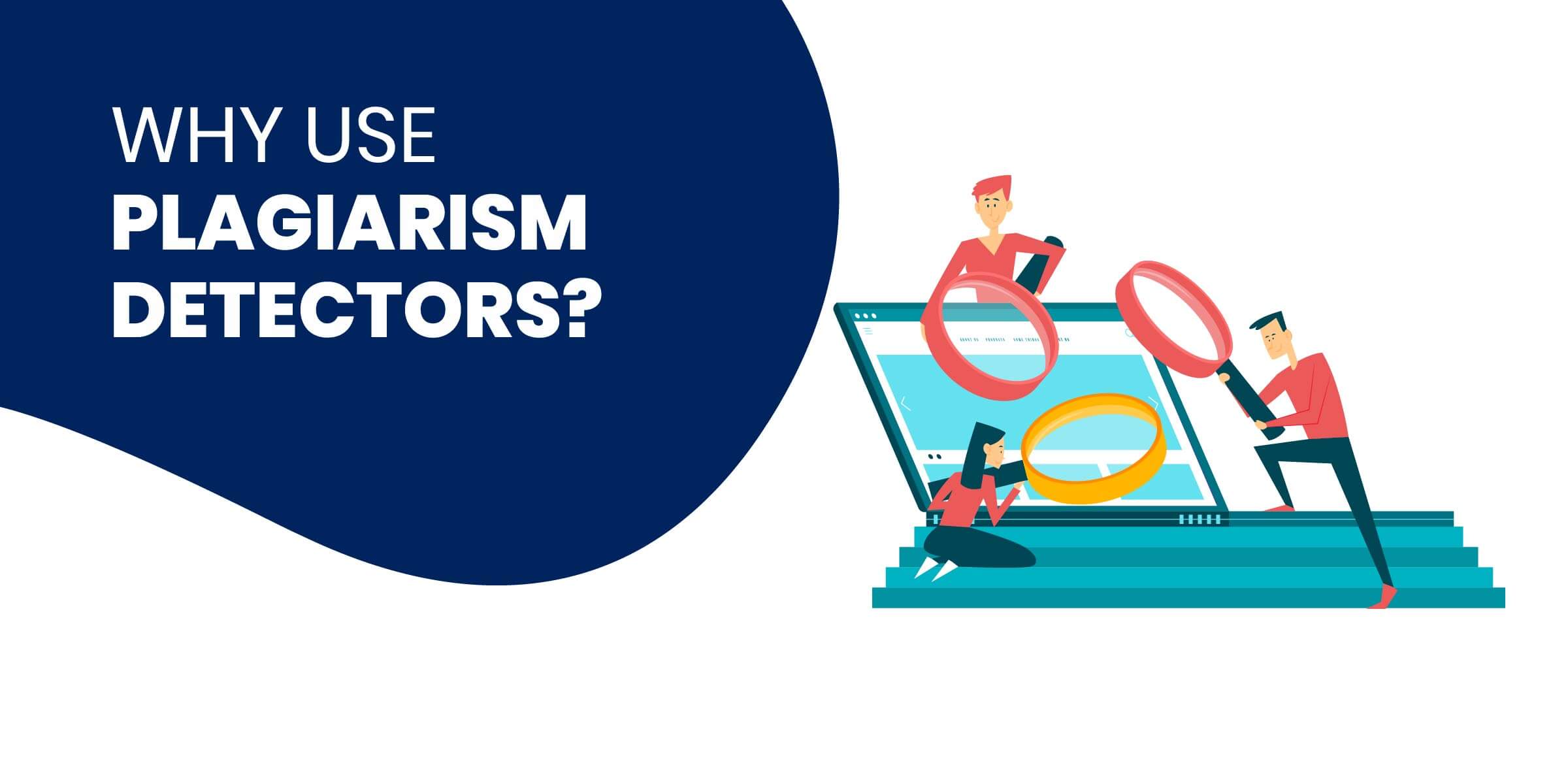 You should use AI and plagiarism detection tools to make sure that the content you distribute is free from plagiarism and undetectable.
Folks in academia, especially teachers, need to make sure students' work is original, and plagiarism checkers are the only way to do that.
Google's algorithm punishes AI content by pushing it further down in search results. If you use an AI writer and then publish that content without checking it first, you could end up at the bottom of the list. AI detection tools can let you know how detectable your content is and what changes need to be made for it to fly under Google's radar.
How to Choose the Right Plagiarism Detection Tools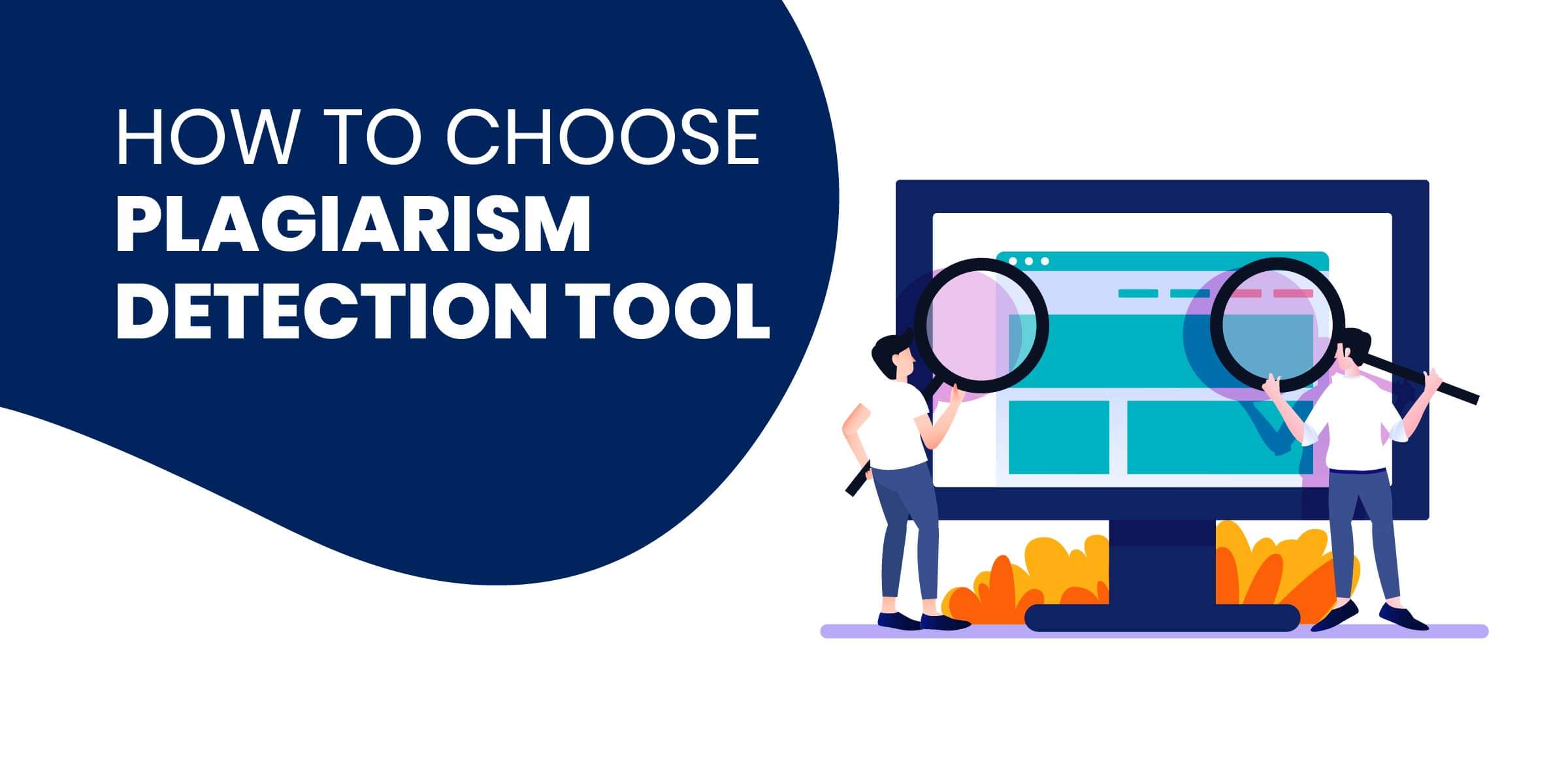 To choose the right plagiarism detection tools, first, consider what you're using them for. Are you a teacher who needs to check dozens of papers? Are you a digital marketer who needs to check AI-written content for SEO purposes? Or are you a researcher who wants to check your work before publishing?
Next, consider your budget. There are many free AI detectors out there that will get the job done, but some offer more accuracy and extra features at a price.
Lastly, do your research (this article is a good start!) Make sure your plagiarism detection tool is accurate and trusted by others.
Frequently Asked Questions
What is the best free plagiarism and AI writing detectors?
The best free plagiarism and AI writing detectors are Content at Scale and HuggingFace.
What is the best paid plagiarism and AI writing detector?
The best paid plagiarism and AI writing detector is Originality.AI.
Should I use detection tools?
Yes, you should use detection tools before publishing any Ai-written content and while grading papers.
Are plagiarism detectors accurate?
Most plagiarism detectors are accurate to some degree, though some are better than others.