Content that doesn't pass AI detectors may also fail Google's criteria.
How can you leverage the content-churning power of AI writers without tripping Google's spam wires?
After writing, editing, and publishing hundreds of my own articles, I've mastered the art of blending AI efficiency with humanized quality. Learn my insider strategies for how to pass AI detection software below.
---
Key Takeaways:
AI detectors check text for robotic language patterns that suggest AI writing.
There are many types of AI detectors out there, and none are 100% accurate. But beating them is still important.
Adding personal stories, using simple language, improving sentence structure, and using a human to edit is the best way to beat AI detectors.
Undetectable AI and Content at Scale are two helpful tools for humanizing AI content.
---

---
Detector is part of our

favorite AI writing tool for generating long blog posts

Includes an AI image detector
Works with ChatGPT, GPT4, Bard, Claude, & More
Both free & paid versions available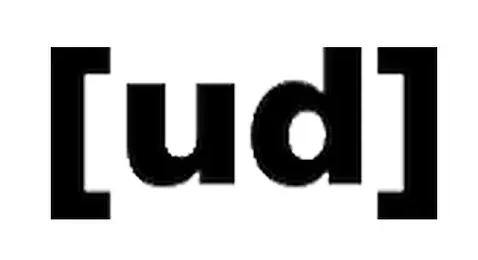 ---
Detector is part of a

simple rephrasing tool to quickly pass as human output

Detects AI by cross-checking 8 other detectors
Works with ChatGPT, GPT4, Bard, Claude, & More
Both free & paid versions available
Advertising Disclosure
Advertising Disclosure
We offer this website completely free to our visitors. To help pay the bills, we'll often (but not always) set up affiliate relationships with the top providers after selecting our favorites. However, we do our best not to let this impact our choices. There are plenty of high-paying companies we've turned down because we didn't like their product.
An added benefit of our relationships is that we always try to negotiate exclusive discounts for our visitors.
Understanding AI Content Detection: Brief Overview
Let's cover the basics. AI content detection predicts if the content is human-made or created by artificial intelligence.
AI content detection is something many people who use AI writers use to check that their content is undetectable before posting it on their site. This is important because Google will penalize detectable AI content.
1. How AI Detectors Work
AI content directors scan input text for machine-written content.
It searches for patterns, sentences, and phrases that are too predictable. Overly predictable text indicates that it could be computer-generated. It also looks for:
Overly complicated words/phrases
Unoriginal content
Repetition
Grammatical inconsistencies
A tone that's too formal
The more content you enter, the better these tools work. Typically you need to enter at least 25-50 words of content to get helpful results.
These content detectors then typically give a "human score" between 0% and 100%. 100% means it's estimated to be completely human-made and 0% is completely AI created.
Here's an example. I asked ChatGPT to "write 75 words about if Google penalizes AI content" and here's what it gave me:
Then, I headed over to my favorite AI detector, Content At Scale. It found this AI content to read like AI, highlighting all of it as robotic:
2. Types of AI Content Detection
AI detectors have different capabilities with different languages.
There are three main types of AI content:
Machine Learning (ML)
Deep Learning (DL)
Natural Language Processing (NLP)
The main AI content detectors can detect GPT-2, GPT-3, ChatGPT, or any combination of the three.
Some content detectors can only detect GPT-2, so you want to make sure that the detector you're using is right for your content.
3. Limitation of AI Content Detection
Unfortunately, since it is so new, AI content detection is limited.
The average AI detector can only detect AI content about 25%-85% of the time.
While detectors could get better over time, it's unlikely that we will ever get an AI content detection tool that is 100% correct.
Why Bypass AI Content Detection Tools?
AI content detection tools aren't 100% accurate, but you still don't want content that's flagged as AI.
Simply put, Google (and other search engines) don't like AI content if it's low quality. Text that reads very robotic and overly complicated isn't going to offer the best user experience.
So, while Google may say it won't penalize AI content, putting out low-quality text will tank your website traffic. Text flagged as AI-written is often not the best quality or the most readable.
Adjusting your content so that it passes AI detection helps you show up on search engines, but it also helps you provide more value to your audience.
Tips and Tricks to Pass AI Detection
How can you make sure your content passes AI detection?
Here are a few tips and tricks to make your AI content undetectable. Have a human editor look over the content and make the following changes:
1. Add Personal Touch
Have a real human add some personality to the content and make the AI content more human. This can include appropriate slang/unofficial terms, humor, sarcasm, wit, and more. Adding a human voice makes the content feel more personable.
People communicate using contractions, idioms, and flow. AI writers do not. Adding some more "human" touches, even changing "it is" to "it's," makes it appear more natural and less machine-y.
2. Change Out Synonyms
Since AI detectors are looking for predictable sequences of words, swapping just one or two out with synonyms could be enough to make it pass.
3. Remove Repetition
AI writing tools tend to repeat themselves a lot. Make sure your AI content doesn't say the same thing over. Remove repetitive phrases to make the text less conspicuous to detectors.
4. Fact Check & Add Sources
AI sources content from the internet without discerning so you must fact-check. Look into different sources and add information from those sources to make better, less detectable content.
5. Add Non-Written Content
Images and videos are great for SEO. Add more of them to the content to make it seem less "AI". Including screenshots and personal videos/images is even better when possible!
6. Use AI Humanizer Tools
It seems counter-intuitive, but having an AI writer rewrite AI content can be just enough to help it pass under the radar. Many tools, like Undetectable.ai or Content at Scale, have an AI paraphrase and AI writer built-in, making it easy to test and then edit all in one place.
Let's input my ChatGPT-generated text and see how Content at Scale humanized it:
Challenges of Passing AI Content Detection
Unfortunately, passing AI content detection is a shifty, ever-changing process.
A few of the challenges that come along with passing AI content detection are:
AI Detection Changes
The whole concept of AI detection changes just as often as the AI itself.
Since it is such a new concept, AI content and what that means is constantly shifting, meaning what AI is detectable is always changing.
AI Tools are Always Evolving
In an effort to keep up, AI tools continue to evolve. This can be good or bad.
While some may overlook clearly AI-written content, others may misidentify human-written content as AI.
You will need to try a few different AI detector tools in order to find the best one for you and your content.
Google Isn't Clear on What They're Looking For
Though they have made it clear that they categorize AI content as spam, Google has never been all too clear on how they can tell which content is AI-generated.
For this reason, AI content detection tools may or may not detect the content to the degree that Google does. Your AI content detection tool may or may not be up to date on exactly how Google is detecting AI these days.
Some AI Content Just Sucks
Last but not least, one of the challenges of AI content detection is that some AI content just sucks.
As far as technology has come and as advanced as AI and machine learning are today, some AI content just… sucks. It just isn't good.
And if you're starting off with bad AI content, you won't just magically end up with high-quality content. Making sure you have high-quality content is the first step in passing AI detection.
Using AI Detection Tools
When it comes to AI detection tools, you have plenty of options, some of which are entirely free.
Many of these tools are attached to AI writing services, so you can get your AI content generated and then check it with the detector before publishing it anywhere.
The Best Free AI Detectors
Content at Scale – Best Overall AI Checker
Content at Scale is an AI writer AND detector, making it a convenient option. It can detect AI content from multiple AI sources fast, even the content it just wrote for you!
It gives you a helpful sentence-by-sentence breakdown to help you see the most robotic parts of the text and where you can improve it.
Undetectable.AI – Best AI Checker w/ Rewriter Function
Undetectable combines scores from 8 AI detectors for a really accurate estimate. It can also paraphrase the content and write new content. However, it won't highlight specific parts of the text for you to examine more closely.
Kazan SEO – Best for SEO AI Detection
AI detection is just one feature of this robust SEO tool. It can also help you generate new content, discover relevant keywords, and optimize content. It's the best option if you want an AI detector that can do a whole lot more.
Writer's AI Detection Tool – Best for Easy Interface
Writer offers one of the most intuitive and simple AI detectors available. It provides you with a percentage score in minutes. For a quick, simple, no-frills detector, opt for Writer.
The Best Premium AI Detectors
Originality.AI – Best for Plagiarism Detection
Ensure the originality of your content with this tool. Avoid the risk of plagiarism while also ensuring your content passes as human-written, all in one place.
Content at Scale AI Detector Pro – Best for Long Text Detection
In addition to their free version, Content at Scale also offers a Pro version that can scan up to 50,000 characters at a time! It also has a text paraphrase and re-writer that writes undetectable content. This advanced suit of tools is a must-have for serious content producers.
To see all of our favorite AI content detectors, check out our list of the best AI detection tools.

---
Detector is part of our

favorite AI writing tool for generating long blog posts

Includes an AI image detector
Works with ChatGPT, GPT4, Bard, Claude, & More
Both free & paid versions available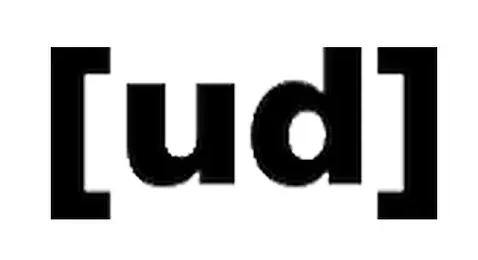 ---
Detector is part of a

simple rephrasing tool to quickly pass as human output

Detects AI by cross-checking 8 other detectors
Works with ChatGPT, GPT4, Bard, Claude, & More
Both free & paid versions available
Ensure Your Text Bypasses AI Detection
AI detectors are as abundant as AI writers, and they leverage advanced learning models to pick up on repetitive, complicated, and overall robotic text.
Even though these tools can't perfectly tell you if text was written by AI or humans, they give you helpful insight on where and how to improve it.
Ensuring your text bypasses AI detection improves the chances that Google also sees it as high-quality and valuable. Add a personal touch, include more images and videos, remove repetition, and leverage AI humanizer tools to make AI content undetectable.
Leverage the tips and tools above to get content that passes AI detectors and appeals to your audience.
FAQs
How important is a human editor for AI-generated content?
A human editor is incredibly important to improve AI-generated content so it's undetectable. They can remove redundancies, add a human tone, personalize the content, and add videos/images.
Can I bypass AI content detection?
Yes, with some human editing, personality, and fact-checking, you can bypass AI content detection.
What are the best free AI content detectors?
The best free AI content detectors are Content at Scale, Kazan SEO, and Writer's AI detection tool.
Why is original, high-quality content important for AI-generated content?
Original, high-quality content is important for AI-generated content because otherwise Google may be able to tell that it is AI and flag it as spam, penalizing you.