We've been using AI writing tools and detectors for a while now and have learned that they aren't created equal. There will be times when AI-generated content needs to be humanized or rewritten.
When you need to put a new spin on things, an AI rewriting or AI paraphrasing tool can help.
Here are the 9 best AI rewriters available.
Best All-In-One: AI Detector + Rewriter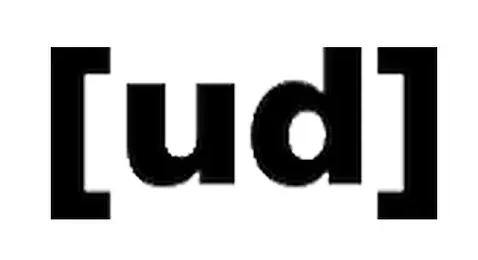 ---
Detects AI by cross-checking 8 other detectors
Easy-to-use rephrasing tool
Readability features are great for different tones
Best Plagiarism Checker + AI Paraphrasing Tool
---
Super easy-to-use paraphrasing tool
Creating citations in any format is a breeze
Accurate, student-friendly plagiarism checker
Advertising Disclosure
Advertising Disclosure
We offer this website completely free to our visitors. To help pay the bills, we'll often (but not always) set up affiliate relationships with the top providers after selecting our favorites. However, we do our best not to let this impact our choices. There are plenty of high-paying companies we've turned down because we didn't like their product.
An added benefit of our relationships is that we always try to negotiate exclusive discounts for our visitors.
Learn More
Undetectable is an AI paraphraser, writer, and detector all in one.
The versatile tool has a fairly straightforward interface, though it did take a minute to figure out what the different tones available meant.
The output for rewriting was much more natural and human-like, meaning it gets the job done. However, because of the way the text editor works, you do have to piece-mill the text together, which adds another hoop to jump through. While this is fine for a paragraph or two, it would be annoying to deal with if you need to rewrite a whole article.
It also has an AI detector that offers a compilation of results from 8 different AI detectors.
Learn More
QuillBot is largely regarded as one of the best AI rewriters on the market today, and for good reason.
While we prefer it for academic purposes (read more about AI detection for teachers), we love how easy it is to rewrite content using QuillBot's straightforward platform. The template-like features were user-friendly.
For content marketing, using the article spinner tool is quick and effortless, providing opportunities to enhance paragraphs, especially in making AI-generated content sound more human.
However, it's important to note that QuillBot's effectiveness in passing AI detectors varied, yielding mixed results with rewrites. For more consistent outcomes, users might prefer other tools like Jasper.
Learn More
While the above screenshot lays out pretty much exactly why Chimp Rewriter is an exceptional tool, let's cover these positives in more detail.
The best thing about this particular article spinner is the extensive API options. You can integrate Chimp Rewriter with Chat GPT and most other content creation tools you might use.
It also has special solutions for creating SEO-rich content, making it another great option for marketers looking to ramp up content production.
While they do offer a free 14-day trial, using Chimp Rewriter after that will cost you $15 a month for 1,500 API credits per month. You can also purchase the API itself for $9/month for 3,000 credits per month.
Learn More
Word Ai offers one of the most comprehensive article rewriting and paraphrasing services available today.
What sets WordAi apart is its exceptional understanding of sentence meaning, which enables it to rewrite content from scratch with a focus on maintaining uniqueness and readability. WordAi can comprehensively restructure sentences while preserving their original essence and meaning.
It also has the ability to enrich the text and improve the quality and clarity of writing input. Since it is SEO-focused, all of its rewrites are specially crafted to rank higher and avoid detection.
Learn More
Simplified is our top pick for copywriters looking for a rephraser.
As a copywriter myself, I know how difficult it is to come up with a different way to say the same thing over and over and over. Simplified makes it easy to spin a sentence (or paragraph) while maintaining the essence of what you're trying to communicate to readers.
It's super easy to use, offering over 10 tone options for you to choose from for your rewrite. It also has features that allow your whole team to collaborate on projects.
Simplified has great solutions for eCommerce businesses as well, allowing for 3rd party integrations with Shopify, Zapier, Airtabe, and more.
Learn More
Copy.ai is one of our favorite AI writing tools, and its rewriting feature is also one of the best out there.
You can enter sentences up to 1,000 characters. From there, you have the option to select a certain tone and voice that you want your rewritten content to possess. Copy.ai will generate around ten different versions of rewritten text for you to choose from, providing you with plenty of options.
You can copy your chosen sentence rewrite, save it for future use, or click a button to receive more similar rewrites. Don't like a suggestion? Simply remove it.
This paraphrasing tool is designed for marketing copy, making it a great option for digital marketers.

Learn More
Frase is a favorite AI paraphrasing tool with solutions that are great at generating SEO-rich rewrites.
The platform simplifies the content creation process with research-based content briefs and outlines through SERP analysis. It is capable of handling both short- and long-form content and offers valuable SEO analysis tools.
Frase also offers a combination of both pre-built AI tools and the option for users to create their own, as well as the ability to organize content into different folders.
While it is incredible at generating rewritten material with great SEO, it's important to note that this particular tool only allows users up to 10,000 characters of regenerated content. Yes, that's with all plans.
For this reason, we find it best suited for short-form content like social media captions or posts rather than full articles.
Learn More
Another great short-form paraphrasing tool is Mentum, an all-in-one AI tool for eCommerce entrepreneurs that also offers automated product listings.
Its content spinning features include a paraphraser, text extender, and summarizer.
Mentum.ai is well-suited for setting up and rephrasing website content and creating ads, especially with the convenience of image creation in the same place. However, those requiring more long-form content may find platforms like Writesonic or Copy.ai more suitable.
Learn More
One of the original AI content writers, Jasper is also home to one of the best word-spinning tools out there.
Jasper employs state-of-the-art AI and NLP technologies to analyze and enhance content, making it more engaging and impactful. This advanced tool not only improves your writing style and grammar but also ensures your content is free from errors.
It comes with extra bells and whistles like Surfer SEO that allows you to target keywords, as well as a plagiarism detection feature and support for over 29 languages.
What Is an AI Rewriter?
An AI rewriter, also known as an AI spinner or paraphraser, is an AI-powered tool that takes input text and rewrites it in creative ways.
This allows for more original, less repetitive content that's easier and more pleasant to read.
Many AI rewriters have additional features like grammar and spellcheck to clarify writing.
How Do AI Rewriters Work?
AI rewriters use NLPs to read, understand, and paraphrase content that it is fed.
They do this by finding different ways to "say" the same thing, creating original content that expresses the same ideal of the text it is fed.
Some of them can process a few sentences at a time, while others are capable of rewriting and spinning long blocks of text.
Can AI Rewrite an Article?
Yes, AI can rewrite an entire article, depending on which AI rewriter you're using.
Some have a word or character limit, so make sure you choose one that has the ability to rewrite larger swaths of text if that's what you need.
What Are AI Rewriters Used For?
AI rewriters are used to spin and paraphrase text.
They can be used by a wide variety of people for different purposes.
Many content writers use AI rewriters to spin a sentence or paragraph that they feel is repetitive or clunky.
Students may use them for a similar reason, to help spark creativity and spruce up writing that's otherwise plain or unoriginal.
Business owners and marketing specialists use AI paraphrasers to make content that explains the same subject different and unique, as well as augment writing with SEO-rich language.
Frequently Asked Questions
Is there an AI that can rewrite text?
Yes, there are many AIs that can rewrite text.
What is the best free AI rewriter?
Simplified is the best free AI rewriter.
Is it illegal to use a paraphraser?
No, it is not illegal to use a paraphraser as long as you are plagiarizing anything.
What is the best paraphrasing tool?
Jasper is the best paraphrasing tool.