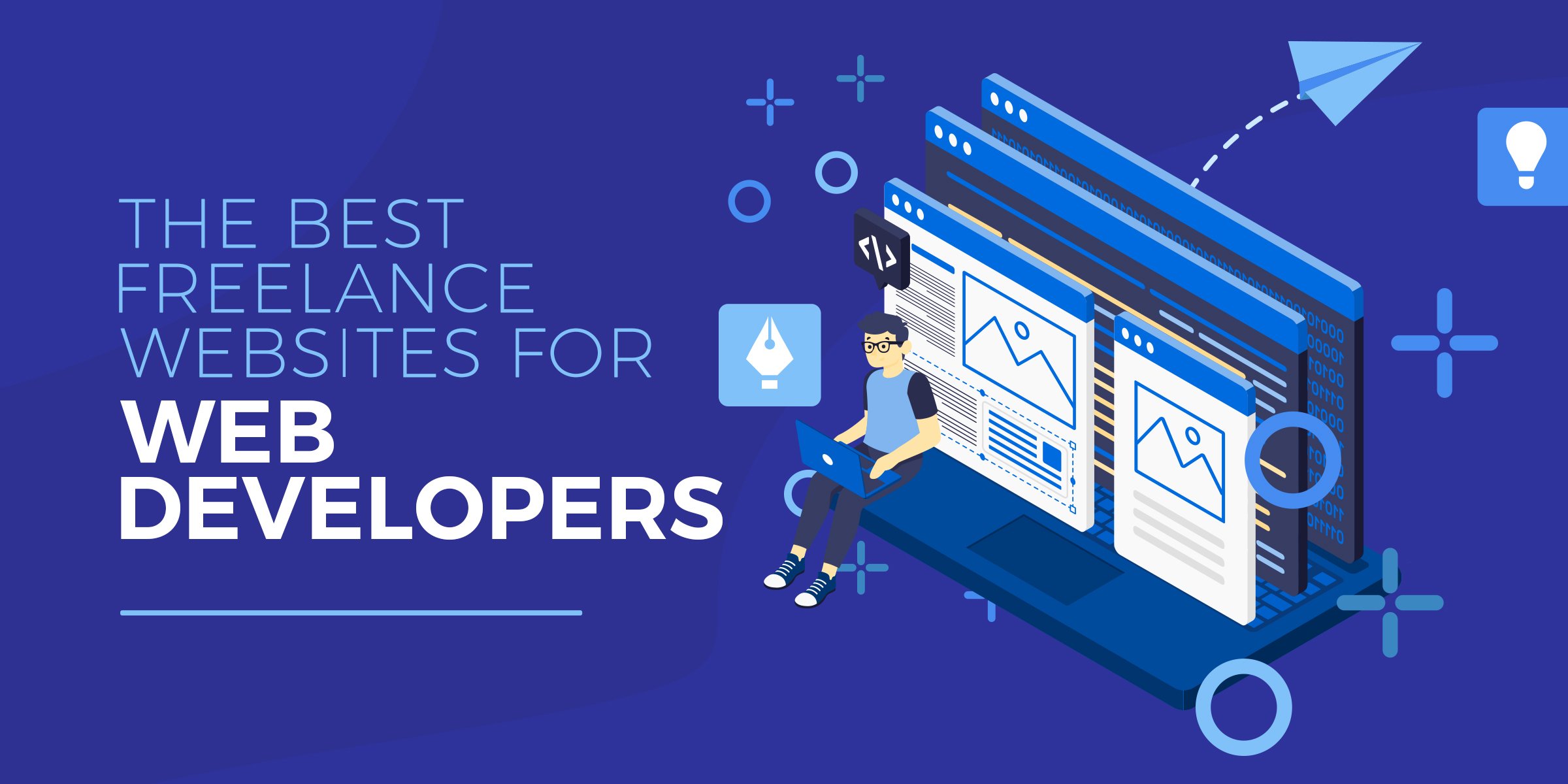 Hiring a developer for your business is extremely valuable, especially if you're looking to improve the functionality of your site or trying to develop a mobile app. However, finding the right one online can feel like shooting fish in a barrel.
Searching for freelance developers on job sites will only be effective if you choose the right ones. In this article, we'll be outlining the best sites to find freelance developers and programmers so you can optimize your search and find the right candidate.
Our Favorite Freelance Websites for Developers:

Upstack – best for on-going development work.
Upwork – best for small projects and gigs.
Freelance Websites
When you search for freelance developers, chances are these next few sites are some of the first results you'll see. However, that doesn't mean they're bad choices. In fact, thousands of qualified freelance developers regularly use these platforms to find work.
These sites are excellent for finding freelancers for relatively short-term work. Some of them have developers looking for more long-term positions but are generally more suited to finding programmers that are willing to work on a single project.
Many of these platforms have robust search tools and help users optimize their search based on their specific development needs.
Check out our list of the best freelance websites for hiring talent.
Upwork, formerly known as Odesk, is one of the most popular freelancing sites for web developers and programmers.
Upwork lets you view each candidate's profile and overall rate, which makes checking each freelancers' qualifications much more efficient. You have the power to reach out to a freelancer of your choice, and communicating over the browser and mobile app is very intuitive.
You start by posting a job with all of your desired specifications in the description. Upwork then analyzes your needs and sorts through their thousands of freelancers to select the right fit. You'll then receive a shortlist of Upwork's best candidates for you to choose from.
Freelancers can either be paid by the hour or per project. Developers typically use the site for short-term jobs, recurring work with a specific client, or even full-time contract work. This means you'll be able to find developers for a variety of different projects at varying tenures.
PeoplePerHour is a freelance job board that allows users to hold contests for specific projects akin to that of a graphic design job listing. It also provides a comprehensive list of qualified candidates experienced in a wide range of programming and development expertise.
Freelancers can also hold offers on PeoplePerHour, which users can engage with for lower prices to see if a developer is right for them based on what's essentially a sample of their abilities. Communication is made simple on the site, as users can track progress and provide feedback on any given project.
With an easy-to-use interface and an intuitive payment system, People Per Hour is a great choice for users looking to source some quick freelance developer or programming work.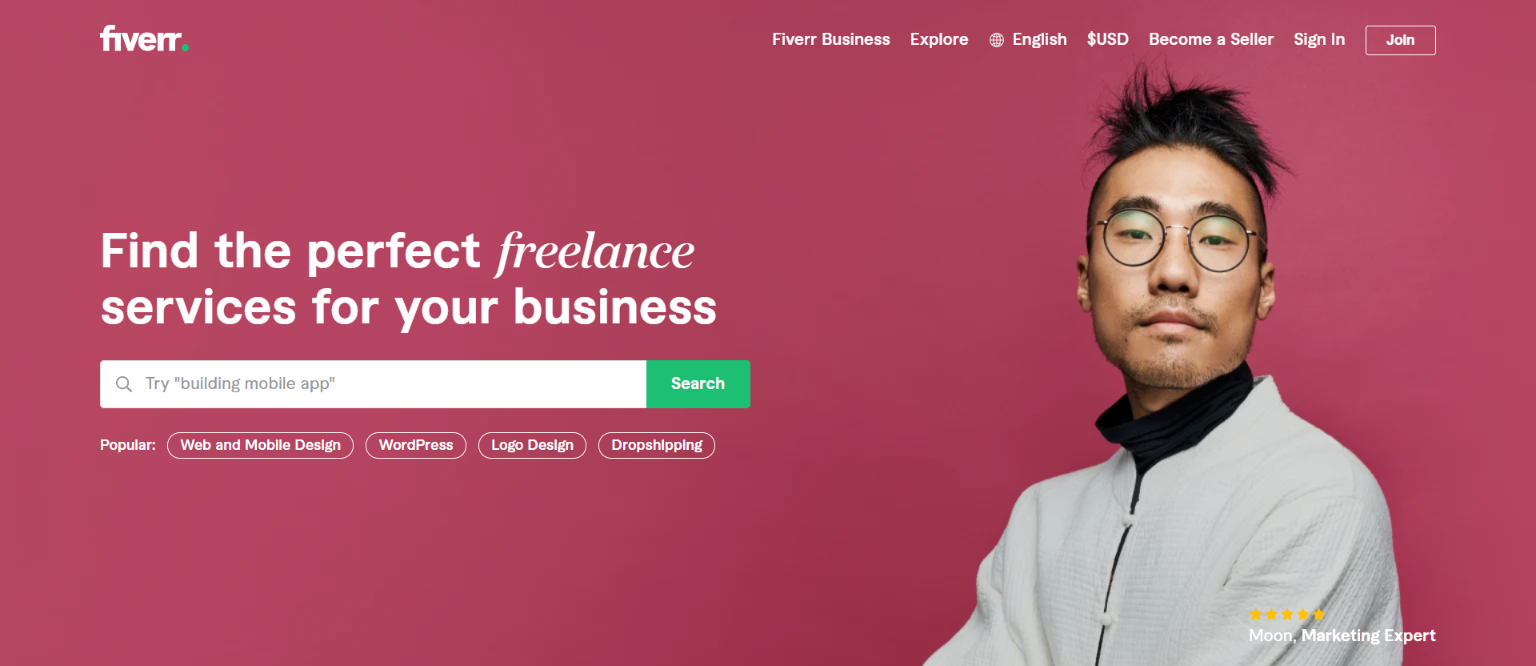 As one of the largest freelancing job boards on the web, Fiverr is a proven platform for connecting with prospective freelancers. The site aims to streamline the process of connecting developers with clients in a way that's efficient for both sides.
You can contact a developer by selecting their profile if you think you've found a good fit. Once the terms for a project has been finalized, clients pay the developer upfront. You have about three days to read over the finished product and decide whether to accept a project submission or reject it to get a refund.
Clients look through the site's list of freelance developers by using its robust filter tools to find the right fit. You can filter developers based on their price range, body of work, and much more.
Fiverr is great for finding developers with a specific niche, as the site has categories for practically any type of development service. For example, if you click on the mobile application development link, it'll let you sift through candidates based on even more specific guidelines, such as custom app development or web-to-app conversions.
Guru is a freelancing site that houses job listings for anything from programming and development work to administrative and secretarial duties. They have over 500,000 current freelancers able to provide development or programming duties that can either be paid for contract work or even for long term positions.
Clients can browse through Guru's freelancer list and select "Programming and Development" as their main category. Here, you'll see either agencies or individual developers. There are dozens of subcategories to choose from, allowing users to focus their search based on specific development needs.
If you find a freelancer you like, you can simply contact them and start ironing out the details. Alternatively, you can post a job on Guru's job board and wait for developers to reach out to you.
Guru provides jobs for a variety of clients around the world, with no shortage of work on their site at any time. Once you're paired with a freelancer, Guru provides dedicated "WorkRooms" that you can use to collaborate with your developer or programmer.
Developer Job Boards
On the other hand, businesses and companies might be looking for developers with a proven track record and strong resumes. While the sites we just mentioned have no shortage of qualified candidates, these next few selections often heavily vet their freelancers to make sure they're the best of the best.
These platforms are more suited for larger agencies or companies looking for a reliable candidate pool and are generally more expensive than other job boards. However, the developers they'll be paired with are proven specialists, with many of these sites regularly being used by larger brands and corporations. Overall, the below sites are typically more focused on helping connect businesses with high-quality developers and programmers.
Hired streamlines the candidate hiring process for professionals in the development and programming industry. Instead of focusing on traditional resumes, they present each candidate's skills and experiences up front to improve the overall search process among clients.
Because freelancers can more easily present their experiences and payment options, selecting the right candidate and negotiating terms is much simpler on Hired than on other job boards. They claim to save over 45 hours of sourcing time per hire.
As such, Hired is a great platform for finding freelance developers and IT professionals in a quick time frame.
For those looking for the best developers and programmers that the web has to offer, Toptal is likely the place to find them. The site proclaims to house the "top 3%" of developer talent, hence their name.
They're known for their rigorous screening process when selecting developers for their hiring staff, with various skill reviews and test screenings dwindling their candidates to the top 3% of all qualified developers. This means if you choose to go with Toptal, you'll be getting the best of the best.
Toptal works with each client personally and connects them with the right candidate or team of candidates based on specific needs. These could include the time frame for a project and the cost of the overall project.
Toptal also has a robust job board that lets you search and contact candidates based on their expertise. Whether you want a flexible freelance developer, a mobile app specialist, or a JavaScript developer, Toptal has you covered with the best candidates available.
Read our Toptal Review
As one of the most popular code hosting sites in the web that lets developers and coders work together on various projects, GitHub is well known among tech-minded professionals.
GitHub Jobs is far simpler than most other job boards, both in function and appearance. With your GitHub account, create and preview your posting on their site. For a fee of $450 per listing, your listing will go live for potential freelance candidates to see. All you have to do then is wait.
While GitHub Jobs is geared towards more permanent employment, companies can find some of the best talent on this platform. It's important to note that listings are available for up to 30 days, and can be renewed upon expiration.
Dice is a well-established IT and tech job board with over 3 million registered professionals. They boast over 2.4 million tech-related resumes, with over 20,000 submitted each month. Dice has been used by big name brands such as AT&T, Adobe, and Dell.
While a single job post on the site costs $395, they offer more discounts for ordering in higher volumes. Your job will be shared among 3,000 partner sites for up to 30 days, meaning Dice's 1.5 million monthly users will be able to see your posting.
Users can also leverage Dice's various features to find the perfect developer for their businesses. Dice takes care of identifying pre-screened tech professionals for your needs. Whether you need experienced web developers or mobile app programmers, Dice makes it easy to find the right candidates.
Stack Overflow is a robust tech job search board made by developers for businesses. Their aim is to help companies find the best developer talent among a large pool of potential candidates. With a monthly visitor count of 100 million and a million job-seeking tech professionals on the site, Stack Overflow is a growing community that companies can surely leverage to find the right coder or programmer for their needs.
Once users post a job on Stack Overflow, the site uses various ad impressions to get each listing in front of the best possible candidates. Their international pool of professionals means you can find the best Python developer or JavaScript expert from anywhere in the world through Stack Overflow.
Their personalized matching AI allows both users and freelance developers to continually find the best fit the more they use it. Clients can search and contact any developer, and can even save their profiles for future use.
Gun.io is a rapidly growing platform for freelance developers that select their available freelancers based on technical assessments, endorsements from previous colleagues, and comprehensive screenings to make sure users are getting the best candidate pool possible.
Users can be automatically paired with potential freelancers once they post their job listing, and can either communicate with each candidate directly or get a free trial of their abilities to see if they're the right fit. Gun.io also offers detailed analytics once you've settled on a freelance developer to keep track of their work and progress.
You can select from either a full-time developer or freelance contractor. Whether it's iOS app development or API programming, Gun.io will provide you with properly vetted tech professionals to suit your needs.
Flexiple is a network of who they claim to be the top freelance developers. The site prides itself on its comprehensive vetting process for its freelancers that puts their prospects through several rounds of interviews and tests to make sure they're right for the Flexiple brand.
They have a dedicated team of in-house Solutions Experts to spend time with each user and get a full scope of what their organization is looking for. Clients will be given a list of the top candidates based on their preferences and can reach out to their favorite pick to see if a developer is the right fit.
Each freelancer works at an hourly rate, and their services are highly scalable. This means an early-stage startup can enjoy Flexiple's services just as much as a well-established firm. They also provide excellent customer service along with their freelance matching service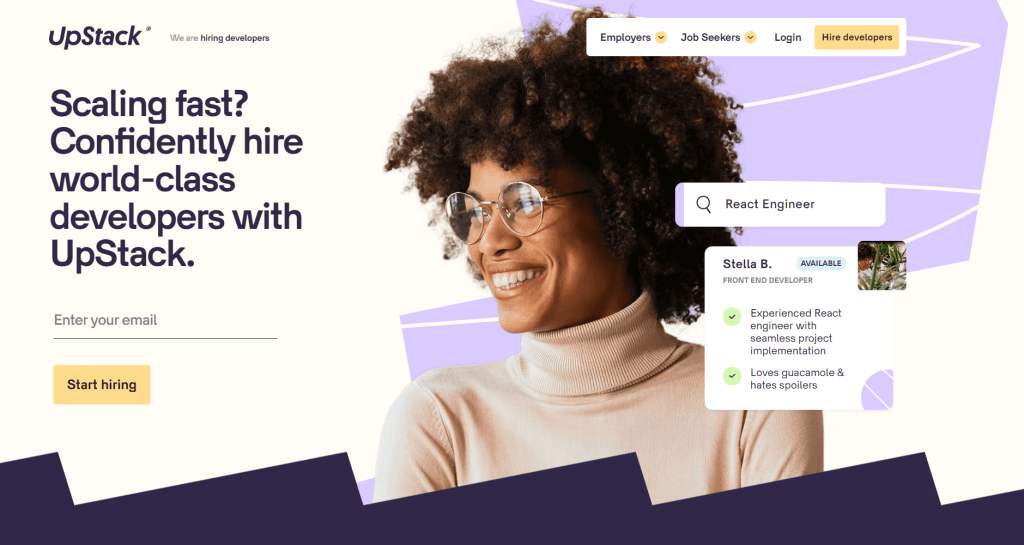 Upstack aims to elevate remote tech teams worldwide through dedicated freelance talent. They look for the best freelance talent by sourcing their developers from all over the world.
They deploy an 8 point hiring process to ensure their site users have access to the best candidates with top-notch developing skills, communication, and personalities. They offer talent in a diverse set of fields including Java, Python, iOS, and PHP.
They've worked for big-name brands like Microsoft and Lego. However, Upstack has a diverse talent pool that's highly scalable depending on the size and scope of your business.
Read our Upstack Review.
Types of Developers
Did you know that there are over 700 programming languages to choose from? If you don't know what you're looking for, you can quickly fall into "paralysis by analysis".
Use the below lists to familiarize yourself with the different types of programming languages, stacks, content management systems, technology, and software that developers use today.
Content Management Systems
Ecommerce
WooCommerce
Shopify
Magento
Miscellaneous
Unity
Salesforce
iOS / Android
Ready to Find the Your Next Freelance Developer?
While this list is not exhaustive of all the platforms for finding qualified freelance developers, it's representative of some of the best that we were able to find.
Understand your budget and specific needs, then leverage the sites mentioned above to track down the right candidate for your business today.