Now more than ever, businesses need high-quality software and technical web development solutions. UpStack is an all-in-one remote talent solution. Their platform helps companies easily hire, retain and motivate developers.
In this article, we'll cover exactly what UpStack is, who they serve, and provide a detailed review.
Best Place to Hire Freelance Developers
---
Our Rating – 4.9/5
UpStack is a global network of experienced and well-vetted software developers, web developers, and engineers.
Top 1% of development talent in the world.
Artificial Intelligence (AI) and rigorous screening to match you with the best developer.
No commitment required. 14-day risk-free trial.
Advertising Disclosure
Advertising Disclosure
We offer this website completely free to our visitors. To help pay the bills, we'll often (but not always) set up affiliate relationships with the top providers after selecting our favorites. However, we do our best not to let this impact our choices. There are plenty of high-paying companies we've turned down because we didn't like their product.
An added benefit of our relationships is that we always try to negotiate exclusive discounts for our visitors.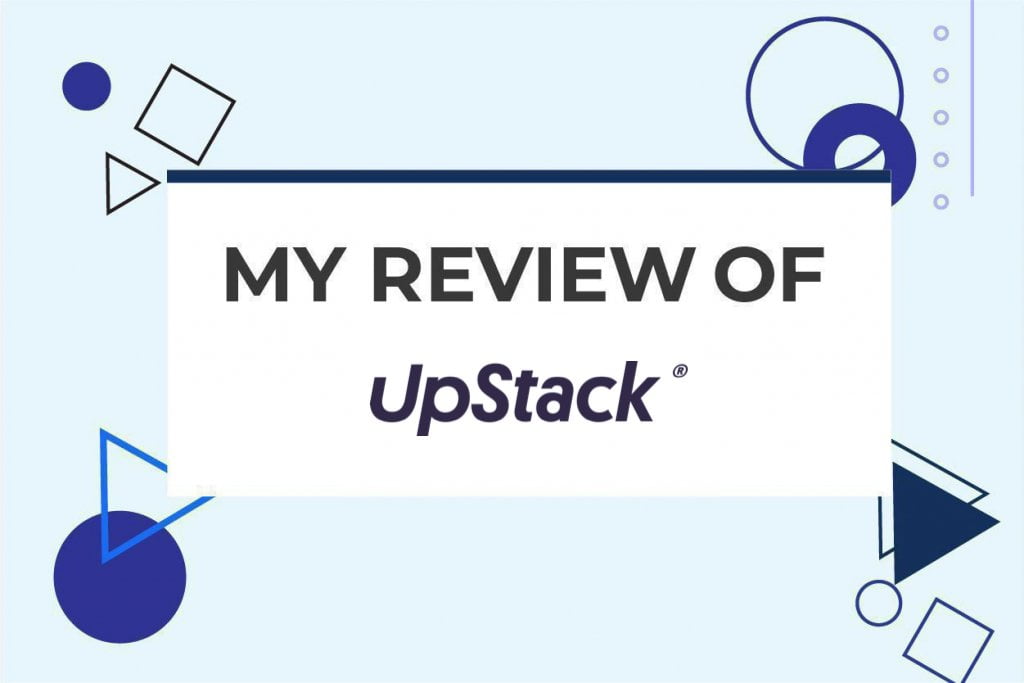 UpStack Overview
What is UpStack?
UpStack is a global network of experienced and well-vetted software developers, web developers, and engineers. UpStack screens and hires the top 1% of developers around the world to offer businesses the most reliable developing services out there.
Users communicate with UpStack's representatives and are subsequently connected to one of their freelance developers. The platform offers experts in over a dozen different coding languages.
How Does UpStack Work?
From a client standpoint, after you create a free account on UpStack, you'll complete a short questionnaire. This will ask you about which skills you're looking for in a developer. You'll then be taken to a client portal to post your job requirements.
You'll then be contacted by one of UpStack's account managers to discuss your needs and create a list of candidates. Each candidate has a detailed profile that acts almost like their resume. UpStack will also begin to leverage their proprietary artificial intelligence matching program to help select the best candidates and recommend them to you.
Once you've looked over your candidates and selected a developer, you pay the deposit fee and work with the selected developer for up to 14-days to see if they're the right fit. You'll receive an invoice from UpStack every two weeks to pay your deposit or your freelancer for their work.
UpStack Features
UpStack's network works differently than conventional job boards. Instead of allowing the user to peruse their list of developers via a wide-open system, UpStack creates a personalized list of freelancers catered towards each users' needs. 
They leverage sophisticated artificial intelligence (AI) to match companies with the best possible developer. Each developer is also brought up to speed through a comprehensive onboarding process, making the developer's integration to your team and project seamless.
Perhaps the most impressive part of UpStack is its talent base. They have a detailed screening process and only hire the top 1% of talent, meaning they have a heavy vetting process for each developer. 
Some of the programming languages and fields that UpStack developers cover include:
The above list is not an exhaustive list. The UpStack network covers just about every language, framework, that you need.
Who Uses UpStack?
UpStack is popular among rapidly-growing startups and established companies. Because their freelance developers are well-vetted and likely have years of experience, each candidate is well-suited for complex and large-scale projects.
Examples of businesses that use UpStack include:
Startup companies
SaaS companies
Media agencies
Business listing companies
Sales and marketing agencies
Banks and financial organizations
UpStack's services have been trusted by hundreds of different brands and corporations. Some examples of prominent brands who've worked with UpStack include:
inVision

Orchestra One
MealPal
Winc
The Chive
True Local
UpStack Pricing
UpStack charges an initial deposit fee after selecting a developer. This deposit costs $399 and will be deducted from your first invoice. There is a 14-day free trial to see if your chosen candidate is the right fit before paying your developer.
Get a 14-day Free Trial of UpStack
Each plan comes with a 14-day evaluation period and does not include any contracts. On average, UpStack developer rates range from $60 to $90/hour, which includes their markup. You are billed on an hourly basis, so you only pay for the amount of work logged by your developer.
UpStack Review
Quite possibly my favorite thing about UpStack is their heavy vetting process to ensure that their talent pool is truly the best available. When it comes to software, web, and mobile development, you need to be able to cut through the noise and ensure that your developer has all of the skills and experience that you need to effectively get acclimated and work efficiently to meet your project deliverables.
It's important to note that UpStack is not like a traditional freelancing platform. They have a smaller pool of candidates and far fewer overall clients than Upwork or Fiverr. They are not focused on providing a robust freelance marketplace. They are more focused on working with a handful of companies and connecting them to the best developers in the world. Based on this, their model is similar to a company like Toptal. In fact, UpStack is our #1 Toptal alternative. The big difference is that they are strictly focused on developers, whereas Toptal offers other specialized remote workers.
The time in which you sign up, get connected with their account manager and hire a freelance developer is pretty fast considering you don't have to do the actual search. The search process generally takes no longer than 3 days, meaning you'll have a freelance developer solution in a fraction of the time it takes to search for and hire one on your own. I've burned countless hours vetting developers myself, and often times learned that they weren't a good fit after a trial. Based on this experience, 3 days for me is not an issue. I'd rather get the right developer from the very start.
Compared to traditional job boards, UpStack's automatic search tools come in handy for companies that might not have the time to conduct a search. The $399 deposit can sting for some, but it is a worthy investment for companies that might not have the time to do a full freelance search on their own. Plus, you'll likely save money in the long run because your retention on an UpStack developer is going to be much higher.
Get a 14-day Free Trial of UpStack
In terms of pricing, UpStack's developer rates are about par for the course. For quality talent, you're going to typically pay between $50-$150/hour. UpStack comes right in that range, but when you use them they ensure that you are getting a "senior level" developer who has years of qualified experience.
They also offer a 14-day free trial so you won't be locked in with a freelance developer that doesn't quite suit your needs. If a developer isn't the right fit or quits, UpStack offers to cover the replacement costs and will immediately find another candidate.
Overall, UpStack is a great option for fast-growing startups and tech companies that are looking to add high-quality developers to their team. And yes, the price you have to pay for the top 1% of development talent is worth it.
Pros: Here's what I like about UpStack
UpStack offers some of the highest quality developer talent you'll find anywhere, with every candidate being senior-level or higher. I was thoroughly impressed to learn that many of UpStack's developers had worked with reputable companies including Microsoft, IBM, McDonald's, Toyota, and Monster.
The time it takes to find candidates and make a hire is days at worst, meaning you'll have a dedicated remote developer on staff in less than a week.
They offer a 14-day risk-free trial to make sure each candidate is the right fit.
UpStack's artificial intelligence (AI) and dedicated account managers provide hands-free hiring. This takes away the stress of reading through hundreds of candidate profiles to find the right one.
They offer excellent customer support.
Their developer rates are affordable for businesses that value quality development talent.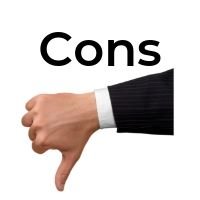 Cons: Here are the only things I don't like about UpStack
If you're on a tight budget, then UpStack probably isn't the best solution. This isn't really a knock on UpStack. It's more of a commentary on the fact that if you want quality, efficiency, and experience, then you have to pay for it.
If you need urgent development support or short-term gig-based work, UpStack is not the way to go initially. Again, this isn't a knock on UpStack. They are just more focused on providing more long-term web and software development solutions. If you have a server that is crashing and you're losing dollars every second you're down, I'd recommend using something like UpWork to fill an immediate need. Then, I'd recommend evaluating UpStack to get a developer on board to be ready at the helm for any future issues.
The $399 deposit fee can be a bit of an "eye-roller" since they are making a margin on the hourly work. With that being said, I understand the reason behind it. It's really there to make sure you're a serious candidate, to cover the cost of their account management and vetting resources, and because they value working with the best of the best.
UpStack Alternatives
Upstack is a great option for hiring experienced quality developers for ongoing work. If you're looking for other options to find and hire development talent we recommend checking out the below options.
The top UpStack alternatives and competitors include:
Finding the right developer depends on things like your budget, scalability, turnaround time, location, and experience. Evaluate each of these factors to find the best freelance developers.
UpStack FAQs
What is the expertise level for freelancers?
Each freelancer has at least 3 years of work experience, and are always senior-level. They're also relatively fluent in English, considering how many of their developers come from outside of North America.
How does UpStack's talent compare to other sites?
UpStack's heavy vetting process differs from job boards that put the job of evaluating each freelancers' talents to the user. UpStack also provides a dedicated account management team and talent overseers to make sure each developer is the right fit for each user.
What does 1% of talent mean?
UpStack has a 7-step hiring process that essentially acts as a funnel for finding the most experienced and reliable freelance developers out there. For every 100 candidates who apply to work for UpStack, only one developer makes it through the hiring process.
What are the minimum expectations for each freelancer?
You can expect the following for each UpStack developer:
Full-time employment – 40 hours at least
Overlap with your timezone
Quality of work consistent with UpStack's standards
Clear internal and external communication
A Success Manager that oversees your freelancer's work