Development and programming are just something that not everyone can fully wrap their head around.
For this reason, many business owners turn to outsourcing development and programming jobs to expert freelancers (which, in my opinion, is the best option to save time and your own sanity.)
Here are the five best places that I recommend to people who need to hire a Laravel developer.
Where to Hire a Laravel Developer – Top Websites
Where to find Laravel developers will ultimately depend on a few factors. Consider product duration, developer experience, cost, and how much time you're willing to put into the hiring process.
Here are our top 5 favorite places to find Laravel developers.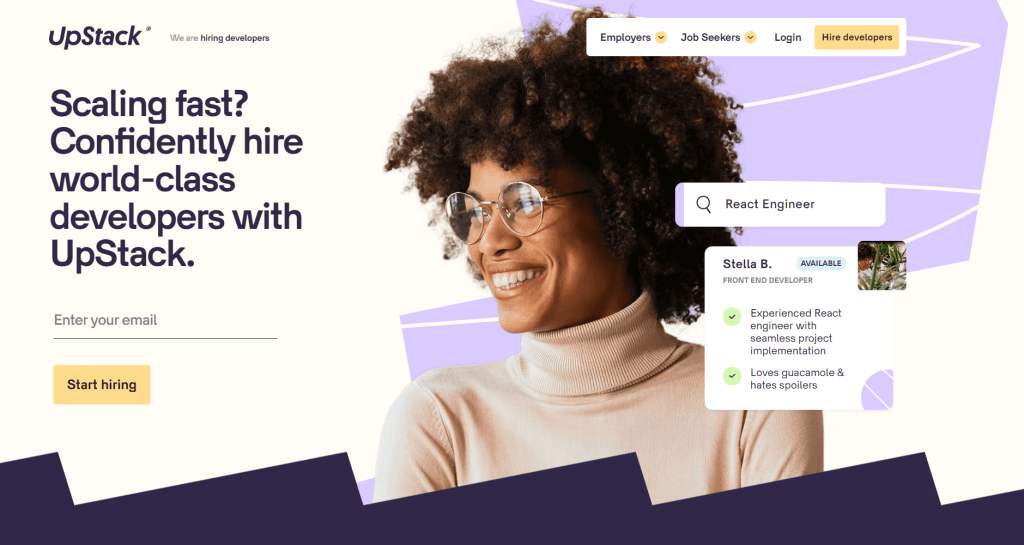 Best for the top programming talent
It's hard to find a more thorough freelancing host platform than Upstack.
What makes this company stand out from the others is that they look at the big picture more than just what their applicants look like on paper. Instead of just allowing developers with good technical skills on their site, they deploy an 8-point hiring process to ensure their site users have access to the best candidates with top-notch developing skills but also good communication skills and agreeable, collaborative personalities.
The site offers talent in a diverse set of fields, including Java, Python, iOS, PHP, and yes, Laravel specifically as well.
Though their freelancers have worked for big-name brands like Microsoft and Lego, don't let that intimidate you. Upstack's diverse talent pool is highly scalable and customizable depending on the size and scope of your business or project.
Visit Upstack
Read our Upstack Review.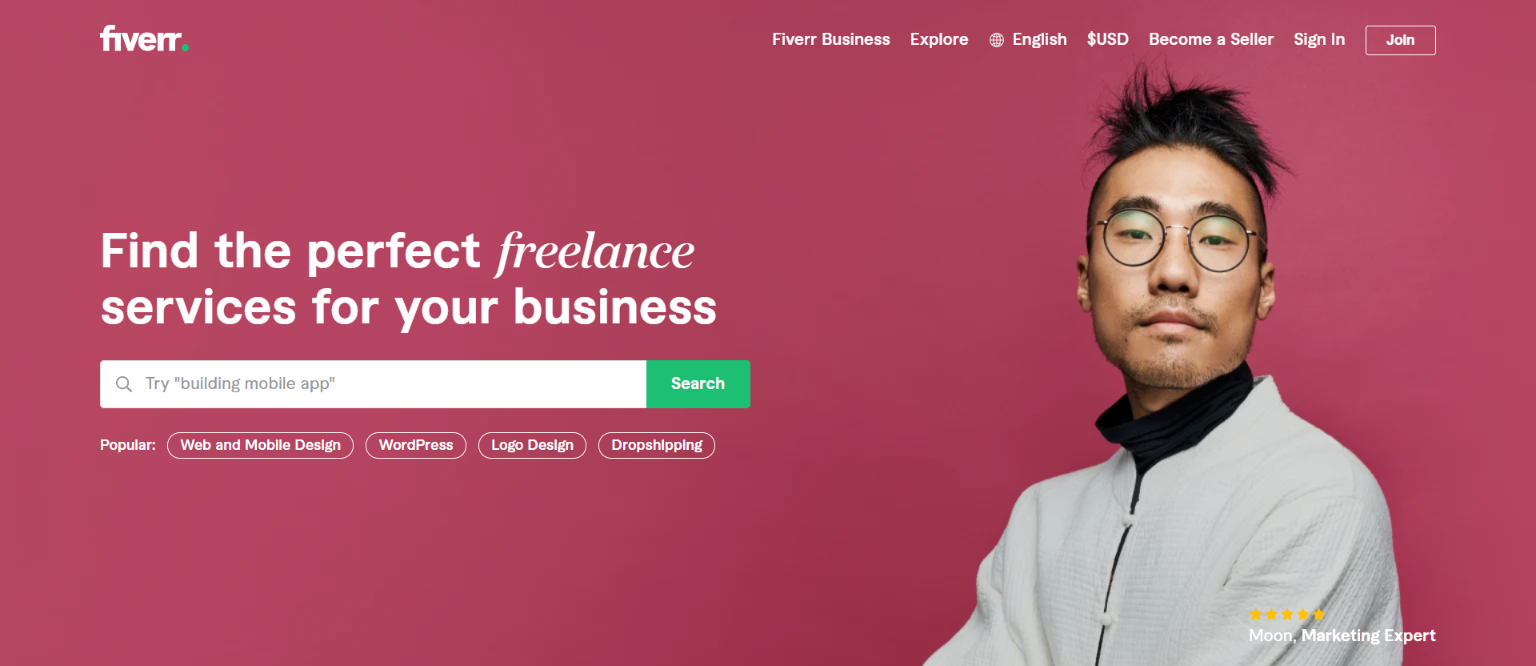 Best for small projects and gigs
One of the biggest platforms for connecting freelancers with gigs is Fiverr.
The format of this site is fairly straightforward. You can type in keywords like "Laravel developer" into a search bar and the site will provide you with the top freelancers in that field. You can also use filters to narrow down your search to a certain level of experience, availability, and rate.
I recommend this site for smaller projects and gigs because the onus is placed on you as the client to find the best freelancer. As easy as the filters make it to search for the right Laravel developer for your project, you will probably find more success searching for lower-budget one-off projects than a long-time relationship.
This way, you're also not locked into just one Laravel developer for a long time if they aren't a good fit for your company.
Visit Fiverr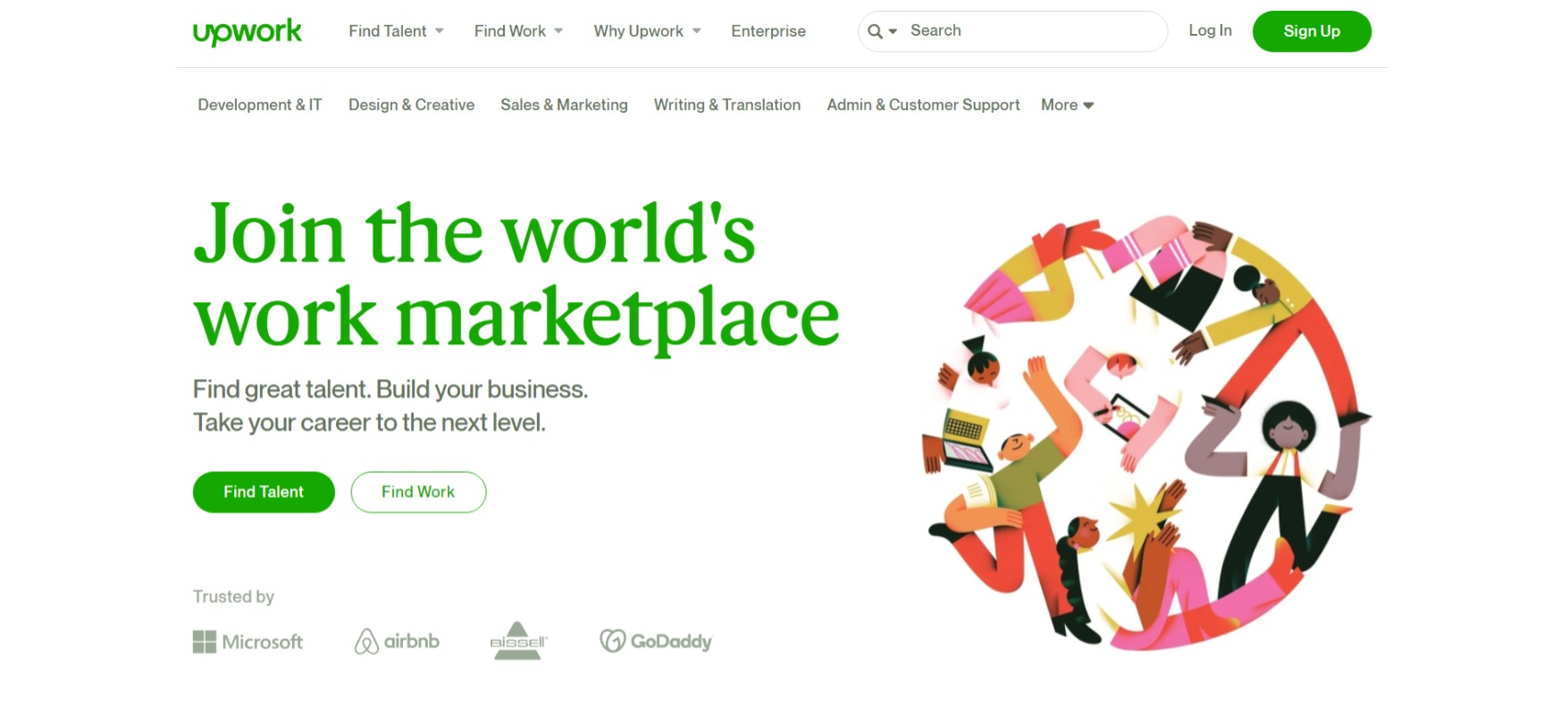 Best for hiring multiple freelancers
Sometimes you need more than just one freelancer; you need an army.
When the job at hand calls for a team, I recommend heading over to Upwork.
This popular platform works in the opposite way of Fiverr. On Upwork, clients post job listings that detail things like pay, scope, and level of expertise required for a particular project. Once you post your listing, simply sit back and watch the resumes and submissions come pouring in, and take your pick of which Laravel developer you feel is the best fit.
I like Upwork for multi-developer projects because of the sheer volume of submissions you receive for each job posting and that you can collaborate using Upwork's communication system. Plus, they handle all of the paperwork, which is always a plus.
Visit Upwork
Best for hiring top freelancers
To make sure that you are always going to get the best experts in Laravel, turn to Toptal.
This site allows only the top 3% of applicants that they get each year to list a profile on their site. When you search for a specific title like "Laravel expert," the top dozen or so freelancers with experience in that area are listed first. So, not only are you getting the top 3% of Laravel developers, but you're also getting the top 11 of those top 3%.
From a client's perspective, you can sign up for a free, no-risk trial and only pay for services once you're satisfied.
You can also get matched with a freelancer in under 48 hours, making Toptal a great option if you need a project done on a tight deadline.
Visit Toptal
Best for finding Laravel-specific developers
To streamline the hiring process, you can post a job for just $299 on Larajobs.
As the name would suggest, this site is a job posting board that's designed specifically to connect companies with developers that specialize in Laravel.
Since 2014, this site has been connecting companies to the top Laravel talent in the business, boasting clients like Hellofresh, Adobe, and even World Trade Organization.
You can list whether you need a Laravel developer who is local or if the position you need to fill is remote. You can also add tags to your post like "JavaScript," "AWS," or "Node.js" to get even more specific about what you need for your project.
On this site, qualified Laravel developers will reach out to you directly and respond to your posting.
Visit Larajobs
If you still want more ideas, here's a full list of the best sites to find freelance programmers.
Developer Hiring Guides
If you are looking for other types of technical talent, we've put together hiring guides for these technologies as well.