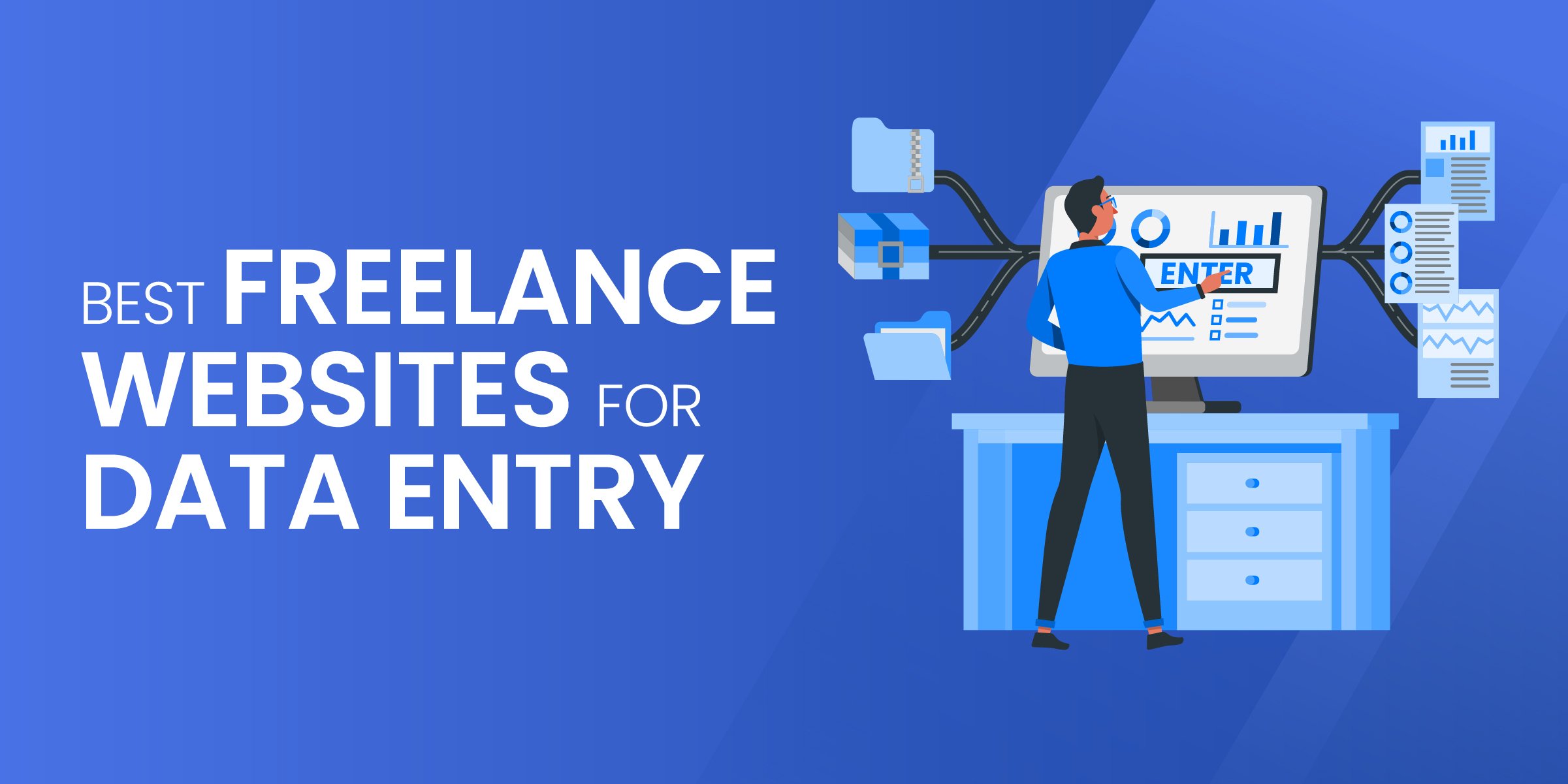 I bet you're reading this thinking of all those things that need to be organized in Excel or just need to be copied/pasted into your WordPress site.
For all of those tasks that make you want to rip your hair out when they add up, a freelance data entry specialist can take a lot off of your plate.
Here's where you can find your next data best friend.
Advertising Disclosure
Advertising Disclosure
We offer this website completely free to our visitors. To help pay the bills, we'll often (but not always) set up affiliate relationships with the top providers after selecting our favorites. However, we do our best not to let this impact our choices. There are plenty of high-paying companies we've turned down because we didn't like their product.
An added benefit of our relationships is that we always try to negotiate exclusive discounts for our visitors.
Need to find work as a data entry specialist? Check out our list of the best places to find work.
13 Best Freelance Websites for Data Entry
These are the best freelance websites for data entry.
Best for small businesses
Learn More
When you search for a "data entry specialist" on Fiverr, you're greeted with almost 60,000 results, all at different price points.
You can filter data entry specialists based on their specialty and what markets they have experience in, making it perfect to find the right data entry expert for the job.
There are also filters for budget, service options, and delivery time, allowing you to find a data entry specialist that can get your project done within a 24-hour turnaround and for a solid hourly rate, if necessary.
With Fiverr [check out our review], you find the data entry specialist yourself and can contact a data entry specialist by selecting their profile and reaching out to them directly if you think you've found a good fit. Once the terms for a project have been finalized, you will pay your accountant upfront and can develop a long-term working relationship with them.
Here are our favorite Fiverr Profiles for Data Entry:
With an impressive 5-star rating across 918 reviews, Selfmotive's basic package includes 3 hours of work with a 4-day turnaround.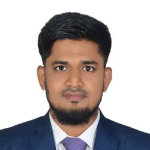 Reza is a member of Fiverr Pro, making him a vetted professional, and his rates start at $10 for typing work, but you can also hire him as your data entry operator for $100 for a 10-hour package.
Nupuds knowledge of multiple industries make him a great choice with his basic package starting at $20 and includes any type of data entry/scraping for 4 hours with a 2-day delivery promise and 2 revisions.
Best for a wide variety of data entry specialists
Learn More
Upwork is one of the most popular freelancing sites used by data entry specialists of all levels of experience.
With Upwork, the power of the job posting rests in your hands.
You start by posting a job with all of your desired specifications in the description. Upwork then analyzes your needs and sorts through its thousands of freelancers to select the right fit, providing you with a shortlist of Upwork's best data entry specialists with the specifications you need for you to choose from.
By looking at these data entry specialists' profiles, you can view their body of work, resumes, and see their typical hourly rates. You can also see the profiles of freelance data entry experts that apply specifically to your job posting, so you know that they're interested.
Learn More
Sometimes you forget to hire a data analyst until the last minute. For times like these, go to People Per Hour.
They have software development specialists from all around the world, with options for every budget. You can browse through freelance data analysts' resumes and portfolios to find one with a body of work that fits the needs of your project.
The best part is that you are almost certain to find a data analysis specialist who can get your web research or copy/paste project done ASAP.
People Per Hour has helped 100,000,000 tech businesses across the globe find folks to complete different tech projects for them, including data analysis.
Learn More
Streamlining the data entry hiring process, Axion Data Services provides each client with pre-trained expert data entry specialists.
Their data entry operators have to go through a rather rigorous testing process, proving that they can type 50 words per minute, and they rarely have job openings due to high demand from the data entry freelancers themselves.
Their work is done in real-time and is made instantly available to you on a record-by-record basis, eliminating the wait time it would take to receive records in bulk.
Axion also uses a secure Google Cloud Database to keep a record of your sensitive data so you don't have to be concerned with the risk of leaked information.
Best for enterprises
Learn More
With all varieties of data entry specialists, ValueCoders is a great option to outsource your company's data entry needs.
They have experience working with over 2,500 companies across a variety of different industries and of all sizes, from small startups to large Fortune 500 companies.
In their over 17 years in business, the India-based company has maintained an impressive 97% customer satisfaction rate, so it's clear that they provide their clients with great services.
With this option you can hire a full team of data entry specialists, making it great for large enterprises.
Learn More
For established companies looking to outsource their data entry processes to a team of professionals, Ardem Incorporated is a great bet.
Ranked #1 in data entry for 2022 by huge sites like Clutch, Goodfirms, Tech Times, and Design Rush, Ardem has processed millions of forms, surveys, and customer loyalty cards for businesses of all sizes.
The team at Ardem also offers data entry automation services powered by machine learning and programmatic validation to streamline clients' data entry processes further.
Learn More
Offering a hand-picked talent pool sourced from all around the world, Support Ninja helps businesses get connected with skilled data entry professionals.
Clients can augment their data entry teams with a few freelancers or outsource data entry entirely, freeing up resources and time that could be better spent on their customers and clients. This flexibility is what draws many to use the site's "ninjas" for their projects.
Every client starts with a deep dive where they share their needs and goals with the team at Support Ninja. Clients then have the option to either handpick their team by accessing a private portal with hand-picked talent from which they can shortlist and interview until they put together their own team.
They also have the option to outsource the choosing to them. With this option, the team at Support Ninja will hand-pick the best data entry specialists for the job and deliver this curated team to the client for final approval.
Learn More
One of the toughest things about hiring a freelance data specialist is setting up a payment system. With that in mind, Freelancer has a secure payment system that allows you to rest easy about where your money is going.
This site has the most freelancers when it comes to sheer numbers. The site boasts the profiles of over 50 million freelancers– more than Upwork or Fiverr. So you're bound to find at least one data entry specialist within your budget and with the qualifications necessary to complete any data entry job.
They also have convenient features like a time tracker and a mobile app so that you can check on the progress of your data entry specialist in real-time, whether you have access to your computer or not.
Learn More
If you're looking for a site with data analysis specialists located all over the world, Truelancer is another fantastic pick for finding a freelancing data analyst.
You can easily see a list of top data analysis freelancers with their qualifications, any relevant degrees or certifications, location, and rates. They also list their specialties so that you can find a data analyst that specializes in web research, can easily organize your records, or is a pro at Excel.
Each profile features a short intro written by the freelancer that allows you to get a feel for who they are as a person and whether or not their personality could be a good fit for your team.
Learn More
With a special "Silicon-Valley Callibre Vetting" system, Arc only lets the top 1.1% of freelance data analysis specialists on its site.
Huge companies like Spotify, HubSpot, and Hims have used Arc's stellar, global pool of qualified data analysts to get their projects done well.
Arc's data analysts have experience working with everything from Salesforce to PHP to WordPress, making them a trusted source for any tasks you may need a data analyst to do.
You also have the option to hire a freelance or permanent data analyst in an incredibly short amount of time. It takes about 72 hours to get matched with a freelancer or 14 days for a permanent addition to the team.
Learn More
With a focus solely on matching great data scientists with leading brands, X-Team is a great option for larger businesses to find the best data entry specialists available.
Their freelance data specialists have been used by huge enterprises like RiotGames, Intel, Twitter, and Sony.
Unlike others listed here, X-Team provides clients with a full team of data specialists, similar to how ValueCoders works.
This company offers a committed customer service team to make sure everything runs smoothly, a promise to help you scale your business faster, and flexible contracts that allow you the freedom to change the arrangement as you go.
Learn More
If you need to hire a data entry specialist last week, Insight Global has the answer to your prayers.
The hardest part of hiring a data entry specialist is… well, the hiring part. Insight Global takes care of that part, assigning each client a dedicated hiring partner who will search through the millions of vetted freelancers available on their site and select the perfect candidate for the job in as little as 2 days.
They've been in the industry for over two decades and in that time have placed over 40,000 hires each year, making them a trustworthy source of data entry freelance talent.
Learn More
When you have immediate hiring needs, the last thing you want to do is search through dozens of unqualified, subpar resumes. To cut through the clutter, try Planet Professional, a recruitment site dedicated to finding the right talent for the job.
Their hiring professionals form close relationships with the clients they work with, forming a connection that allows them to truly understand the needs and culture of the organization they're hiring for. 
Planet Professional's team is also flexible, never being pushy or "sales-pitchy" about the candidates they present to the clients.
Best Freelance Websites by Category
Looking for more of the best freelance websites but need to browse by category? Check out our below freelance website reviews to either expand your portfolio or hire a freelancer for your next project.
Where Can I Find Freelance Data Entry Specialists?
You can find freelance data entry experts at multiple sites.
We recommend using open sites with thousands of freelancers like Upwork and Fiverr for smaller companies with tighter budgets since they have a wider variety of talent offering services at different prices.
We recommend Toptal or Upstack for larger companies with bigger budgets, as they thoroughly vet each of their freelancers to offer only the best data entry specialists.
What Do Freelance Data Entry Experts Do?
Freelance data entry experts are responsible for a wide variety of tasks including recordkeeping and processing, creating reports, accounting tasks, inputting information into Excel spreadsheets, and web research.
Since freelance data entry experts are essentially self-employed, they work with companies on a contract basis, often for short periods or as needed.
Is Hiring a Freelance Data Entry Specialist Worth It?
To save time, hiring a freelance data entry specialist is definitely worth it.
They are able to get a wide variety of tasks done promptly, saving your company time that could be spent elsewhere.
How Much Does a Freelance Data Entry Specialist Charge?
How much a freelance data entry specialist charges can vary based on level of experience, what type of work you delegate to them, and how long they will work with you.
Taking these factors into account, a freelance data entry specialist charges between $10 to $20 on Upwork.
How to Hire a Freelance Data Entry Specialist
The first step in hiring a freelance data entry specialist is to decide how much you can carve out of your budget to spend on one, keeping in mind that you will get what you pay for.
Once you have that number in mind, begin your search. If you need to find someone who can work with your tight budget or only want to hire someone for a short-term project, look to a site like Upwork or Fiverr.
If you have a larger budget and want a senior-level data entry specialist to handle more tasks like Excel and web research for a longer period, try Toptal or UpStack.
Once you find the right data entry specialist for the job, use the platform you found them on to draw up terms and rates that you can agree on.
Delegate tasks to your data entry specialist and keep in touch with them and you're good to go.
FAQs
Can you freelance as a data entry specialist?
Yes, you can freelance as a data entry specialist.
When should I hire a freelance data entry specialist?
You should hire a freelance data entry specialist when there are too many tasks for you to handle, if you're behind on deadlines, or if you have a team member who has to take a leave for an extended period to fill in the gaps.
Where is the best place to find freelance data entry specialists for small businesses?
Fiverr is the best place to find freelance data entry specialists for small businesses.
Where is the best place to find freelance data entry specialists for large businesses?
Upstack is the best place to find freelance data entry specialists for large businesses.
How do I start freelance data entry?
To start a career in freelance data entry, brush up on your Excel skills, learn about web scraping, and set up a profile on Upwork or Fiverr to market your skills.