You're clearly here looking to save time, so let's cut right to the chase.
Here are the best data entry specialists on Fiverr today.
Advertising Disclosure
Advertising Disclosure
We offer this website completely free to our visitors. To help pay the bills, we'll often (but not always) set up affiliate relationships with the top providers after selecting our favorites. However, we do our best not to let this impact our choices. There are plenty of high-paying companies we've turned down because we didn't like their product.
An added benefit of our relationships is that we always try to negotiate exclusive discounts for our visitors.
12 Best Fiverr Profiles for Data Entry
Data entry specialist selfmotive has an impressive 5-star rating across 918 reviews, making her the top-rated data entry specialist on Fiverr today.
Her $25 basic package includes 3 hours of work with a 4-day turnaround.
---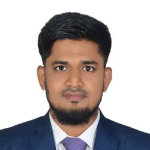 If you're looking for a pro, Reza is your best bet. He's a member of Fiverr Pro, making him a vetted professional.
His rates start at $10 for typing work, but you can also hire him as your data entry operator for $100 for a 10-hour package.
---
With an average 4.9-star rating across 472 reviews, nupurds offers a wide variety of data entry services with knowledge of multiple industries.
His basic package costs $20 and includes any type of data entry/scraping for 4 hours with a 2-day delivery promise and 2 revisions.
---
704 reviewers have given shishirsarker a 5-star rating for his work in data entry, data collection, copy/paste, and Excel data entry.
His basic 3-hour package comes with 2 revisions and a 2-day delivery for only $20.
---
Salahuddin072 has over a thousand happy customers and an average 4.9-star rating.
He also offers some of the best deals on Fiverr. For $10, salahuddin072 will do 2 hours of work within 24 hours and with unlimited revisions.
---
Another top seller on Fiverr is karladaniela715 who has a 5-star rating across nearly 200 reviews.
She offers both online and offline data entry as well as research and re-typing scanned files. For $15, she offers 1 hour of basic tasks for offline data entry and collection as well as research and copy/paste.
---
Awais47 has earned nearly 2,000 5-star reviews, making him one of the best data entry specialists on Fiverr today.
He charges $60 for a basic package of 5 hours of work including data entry, web research, and data cleaning in Excel/Google Spreadsheets.
---
With 1,000+ 5-star ratings, siegercreations offers everything from WordPress bug fixes to virtual assistant services.
He charges only $5 for 1 hour of any type of data entry service.
---
43 reviewers have given awaiskhalid1 an average rating of 4.9 stars, making him a great option.
He specializes in Excel data entry and PDF to Excel conversion and he will do one hour of Excel work within 2 hours of order (just message first!).
---
Though relatively new to the site, saifrehman842 has earned 16 5-star ratings on Fiverr.
He offers both data entry and virtual assistant services at great prices. For only $15, he will perform 3-4 hours of data entry work within 2 days and with one revision included.
---
With an average 5-star rating among over 100 reviewers, glad2serviceu is a great data entry specialist offering a wide range of services.
For $50, they will perform 4 hours of data entry including data entry, data collection, product upload, form filling, image renaming and resizing, and excel csv jobs.
---
Webpet has a 5-star average rating among 12 customers and is knowledgeable about dozens of different industries.
For $15, he will upload up to 25 simple products to the client's WordPress site.
Why Fiverr for Data Entry?
As the largest freelance marketplace site, Fiverr can help you discover the right data entry specialist for your business.
Whether you're looking for someone to do a one-off copy-and-paste job or a data entry specialist who can take care of all of your WordPress edits, you can find a data entry specialist that can get the job done within your ideal budget on Fiverr.
Fiverr vs DIY Data Entry
Fiverr makes it easy to find a data entry specialist who can get all of the data scraping, typing, and copy/pasting done for you.
Data entry is notoriously tedious and time-consuming. If you tried to do everything related to data entry in-house, you'd find yourself wasting quite a bit of time (and money) that could be better spent connecting with customers and clients.
Fiverr vs Other Marketplaces
Fiverr has more freelancers than just about every service, meaning you're bound to find the best data entry specialist for the job.
Not only that, Fiverr's easy-to-use platform makes finding the right providers extremely easy. You can filter data entry specialists based on their level of experience, price, delivery time, and location to make sure you find the right specialist for the job.
Finally, you're not on your own in this marketplace. Fiverr offers excellent customer service to help you handle the entire process. Curious about alternatives? Check out our list of the best freelance websites to find work.
How to Choose a Data Entry Specialist on Fiverr
There are several factors to consider when choosing your perfect data entry specialist on Fiverr.
Here is what you should consider:
Experience – We recommend choosing a data entry specialist who has completed at least 10 projects if you're working on a small project. If you're working on a larger-scale project, consider someone who has completed at least 25 projects.
Customer Rating – Fiverr allows customers to score providers on a scale of one to five stars. We recommend that you only consider providers with a rating of 4.8 or higher.
Fiverr Level – Fiver ranks providers on three levels: Level one, level two, and Top Seller. If you have a large-scale project, then consider providers at level two or higher. If you have a smaller project, then consider a level-one provider with at least 10 completed projects and an average customer rating of 4.8 or higher.
Cost – Finally, be sure to consider the price when hiring a provider on Fiverr. The cheapest isn't always the best.
Types of Fiverr Gigs
Audio & Video
Website Optimizations
New to Fiverr? Read our Fiverr review to get more familiar with the platform.