Since I couldn't find an objective comparison between freelancing sites, I decided to create one myself.  The following reviews of freelancing sites are based on my personal experiences.
Every freelance website will tell you they are the number one destination with the most qualified freelancers.  But you should take that with a grain of salt.  If you're looking for talent, here's an unbiased review of your best options.
Top Freelance Websites
Freelance Job Site
My Rating
Ease of Use
Freelancing Specialties
Notes

Toptal



Super Easy
IT Project Managers
Senior Developers

Finance Experts
Toptal has the most rigorous screening process out of any freelance website (they claim to be more selective than Harvard and the Navy Seals). If you need the best talent on your team, Toptal is the only option. They do the recruiting process for you and pair you with candidates with no fee. You will pay a higher hourly rate than most other platforms, but you will absolutely get the best quality. They pride themselves on providing the top 3% of all freelancers. Read More...

Penji



Super Easy
Web & Graphic Design
Logos
Get 15% off your first month with coupon code: GEOFF15 (enter at checkout)

Penji isn't a traditional freelance website, but I include them here because they are a much easier alternative if you need regular graphic design help. You get a dedicated web designer at a good price. Their pricing model is unlimited graphic design for a flat monthly fee ($369/month) with no contract. The nice thing is... Read More...

OnlineJobs.ph



Super Easy
Virtual Assistants
WordPress Developers

SEO Experts
Amazon Experts
OnlineJobs.ph is the largest job board for virtual assistants in the Philippines.  Filipino VA's are known to be hardworking, well-qualified, and proficient English speakers.  The best part is the extremely low cost.  You can get a VA for as low as $350/month. Read more...

99designs



Easy
Web Design
Logos
99designs lets you set your own price for a design contest where multiple graphic designers compete for your project. It's hard to get a bad result with their money back guarantee. 99designs has a very simple and intuitive job posting process that helps you present your vision to designers. Visions can be very subjective and their process helps get you a much better result than a graphic design job posting on a typical freelance website.

Here's my more detailed review of 99designs and a couple of my readers' tips for picking a logo and running a contest on 99designs. Read More...

Upwork

(formerly Elance & Odesk)



Easy
IT/Programming,
Web Design,
Virtual Assistants
Elance and Odesk have combined into the new powerhouse called Upwork, boasting the largest freelance marketplace. Because of their size, it's easy to find a wide variety of people. I've found Upwork has an intuitive user interface that makes it easy to track candidates and work. They also have a work guarantee and escrow service that ensures you only pay for work completed on fixed price jobs. Read More...

Fiverr



Super Easy
Any crazy service you can imagine
It's quick to hire a freelancer on Fiverr for a $5 mini-task (called a gig) and the site is super-addictive. You'll find some truly ridiculous gigs and some gigs that are worth much more than $5. Fiverr is great for very small, simple jobs like article writing or keyword research. Head in with low expectations and you will be pleasantly surprised. How Does Fiverr work? Read Our Review

Freelancer.com

(formerly vWorker & Rent-a-Coder)



Needs improvement
IT/Programming
Freelancer.com has acquired vWorker and the result is a significantly stronger base of freelancers. Their user interface has improved significantly and it is now much easier to post projects than it was previously on either site. Read More...
Winners of Best Freelance Sites by Category
How do Freelance Websites Work?
There are typically three ways a freelance website works:
You can search and filter freelance worker profiles and invite a candidate to work on your job.
You can post a job and wait for freelancers to apply.
You can sign up and a recruiter will match you with pre-screened job applicants.
Different Types of Freelance Website Pricing models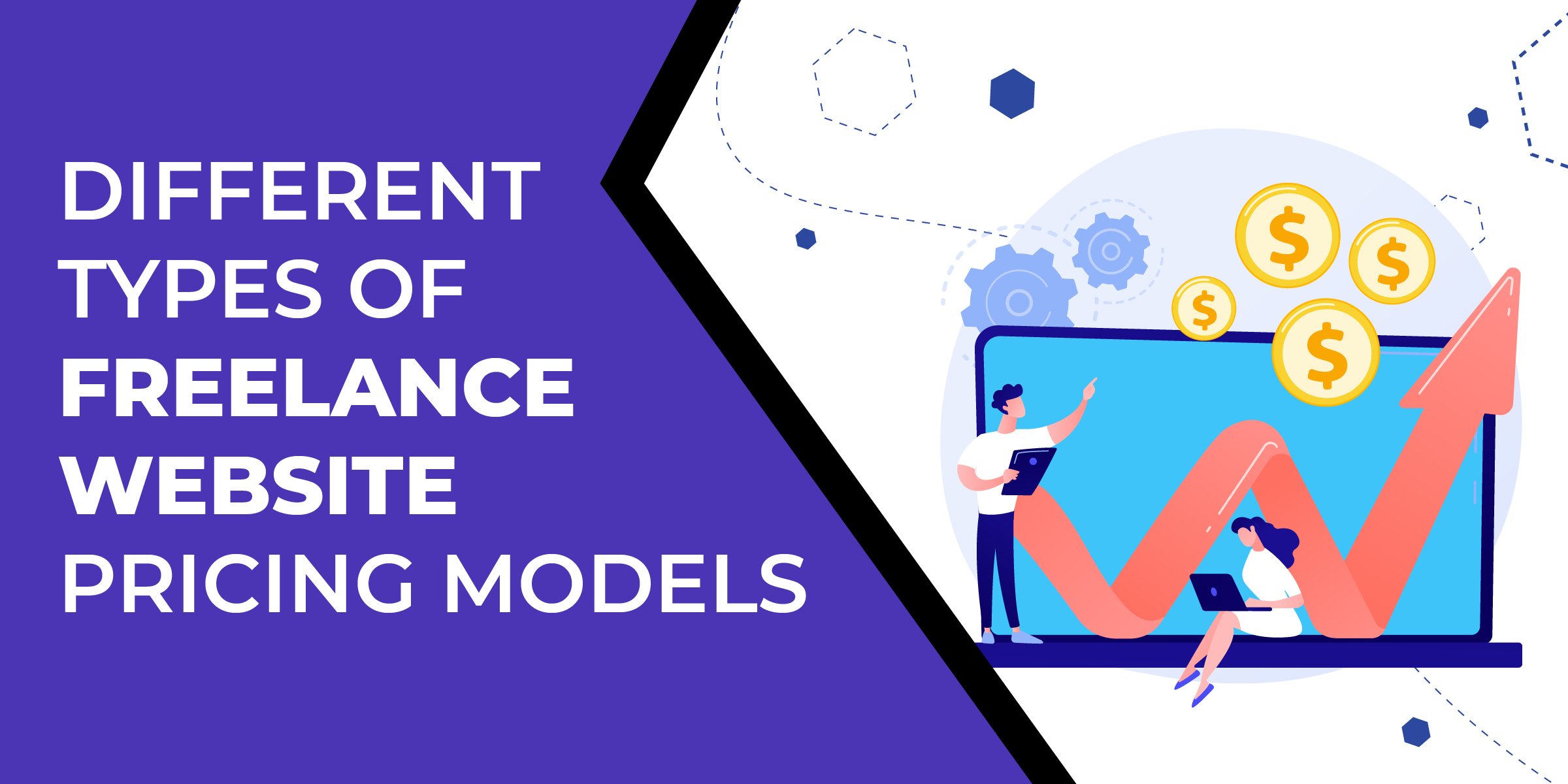 Freelance websites typically make money by charging in these ways:
Charging a % of billable hours – Sites like Toptal and Upwork will markup the freelancer's rate and charge the employer on a per project or monthly basis.
Recruiting fee only – Some sites will charge a one-time recruiting fee to match you with a candidate.
Fixed monthly fee– Sites like Penji and Kapa99 provide unlimited graphic design services for a fixed monthly fee.
Design contests – Sites like 99designs will charge a fee to run a design contest where multiple graphic designers submit alternatives and you pick your favorite.
Charging the freelancer – Some sites only charge the freelancer to submit their profile. These are to be avoided.
Do I have to Generate a 1099 for Gig Workers?
Check with your accountant, but many websites will generate a Form 1099-MISC on your behalf when payments are made to a U.S. contractor through their platform (usually above a $600 threshold).  If you pay contract workers directly you are typically on the hook for tax forms.  The exception to this rule is if you hire foreigners working outside the U.S. or use a payment processor like PayPal who will generate the 1099 for you.
Things to Consider When Using Freelance Websites
These are the factors I considered when evaluating freelance marketplaces.
Ease of Use – Some websites are easier to use than others. The two most important usability features for me are search+filtering and the ability to see your previous communications with contractors during your selection process.
Platform Cost – Many platforms will markup contractor rates and charge you ongoing fees. I prefer platforms with a one-time fee or allow me to hire a contractor directly.
Quantity & Quality of Freelancers – There are literally hundreds of freelance marketplaces out there. But I prefer the big names because they attract more candidates and increase the chance of you finding the right hire.
Freelancer Specializations – While many platforms have overlapping job specialties listed, most become known for some type of specialty. For instance, Toptal is known for high-end coders and financial consultants while OnlineJobs.ph is known for Filipino virtual assistants.
Employer protections – What systems are in place to weed out scammers and low quality contract workers?
Escrow payment processing – Some sites will put your freelancer payment into an escrow account and only release it after you've confirmed the work was completed.
Background checking and ratings/review system – Some sites, like OnlineJobs.ph will provide background checks on applicants. And equally important, it's good to see reviews from other employers to help weed out any bad apples.
Dispute resolution – Most sites will provide a mechanism to address employer-contractor disputes to help protect both parties.
Employee time tracking and screen capture software, like Timeproof. Some sites provide systems for workers to record hours worked and automatically take occasional screenshots during working hours to provide proof.
Freelance Statistics – Understanding data and trends surrounding the freelance industry is very helpful when evaluating freelancer websites. It goes beyond just evaluating the platforms with the biggest market share. Knowing how others compensate freelancers, the most popular freelance positions, and the overall outlook of the gig economy will equip you to make better decisions. To acquire more insight on freelancing as a whole, check out our Freelance Statistics post.
The big difference between freelancing sites is usability
You'll find qualified freelancers (and duds) on every site and some people have profiles on multiple sites.  That's why I focus on freelance websites that are easy to use.  To get a feel for which site works best for you, test-drive freelancers from several sites by creating a freelancer test assignment.