Since I couldn't find an objective comparison between freelancing sites, I decided to create one myself.  The following reviews of freelancing sites are based on my personal experiences.
Every freelance website will tell you they are the number one destination with the most qualified freelancers.  But you should take that with a grain of salt.  If you're looking for talent, here's an unbiased review of your best options broken down by category.
If you're looking to become a freelancer, check out our picks for the best freelance websites to find work.
Advertising Disclosure
Advertising Disclosure
We offer this website completely free to our visitors. To help pay the bills, we'll often (but not always) set up affiliate relationships with the top providers after selecting our favorites. However, we do our best not to let this impact our choices. There are plenty of high-paying companies we've turned down because we didn't like their product.
An added benefit of our relationships is that we always try to negotiate exclusive discounts for our visitors.
Best Websites for Freelancers
Top Pick for Finding Developers
Toptal is an exclusive freelance platform that upholds stringent standards, accepting only the top 3% of applicants, ensuring businesses have access to an exceptional pool of highly skilled and professional developers for their projects.
By rigorously evaluating developers for their expertise, experience, and professionalism, Toptal guarantees businesses can find the best developers for their projects.
With a strong focus on quality, the platform offers a seamless experience for companies to connect and collaborate with elite developers, whether they require frontend or backend expertise, providing access to an exclusive community ready to surpass expectations. Additionally, if you're looking for AI prompt engineers, Toptal is a great platform to find talent.
Who Are They Best For? Toptal is best for companies that need top talent but may not be ready to commit to a full-time person on the payroll and companies looking for full-stack developers.
Pros:
Rigorous screening process
Fast placement
No-risk policy
Top 3% of developing talent
Variety of specialties
Cons:
Overkill for small projects
Mostly remote work only
Pricing:
Toptal allows freelancers to set their own prices starting from $60 per hour. You also need to put down a refundable $500 deposit. If you're not satisfied with the performance of your freelancer in the first two weeks, you can request a full refund.
Top Pick for Digital Marketing Talent
MarketerHire simplifies the process of hiring exceptional marketers.
Backed by a talented team, MarketerHire actively recruits and onboards the top 5% marketers with extensive experience, proven expertise, and strong communication skills.
The platform offers a wide range of freelance marketing experts, including Amazon Marketers, Brand Marketers, CMOs, Content Marketers, Email Marketers, Growth Marketers, Paid Search Marketers, Paid Social Media Marketers, SEO Experts, and Social Media Managers.
Within just 48 hours, MarketerHire hand-matches you with a digital marketer who is the perfect fit for your project and budget. Most client projects begin within a week. Their pricing structure is transparent, and they don't require long-term contracts, allowing you to hire hourly, part-time, or full-time positions.
Who Are They Best For? MarketerHire is best for high-growth businesses, startups, and enterprises seeking to augment their teams with top-tier marketing talent.
Pros:
Impressive track record with multiple Fortune 500 countries
Heavy selection and vetting process
Fast matching within 48 hours
Option to rematch with a new freelancer
Quality assurance checks and regular check-ins
Cons:
Soft commitment minimum of $1,500 per month
No messaging within a platform or through the service– you have to message freelancer directly
Pricing:
No placement fees, but freelancers set their own rates.
Rates usually look like this:
Hourly: $80-$160+/hour
Part-time (20% discount for 20-hour commitment): $1,200-$2,400+/week
Full-time (20% discount for 40-hour commitment): $2,400-$4,800+/week
Top Pick for Graphic Design Talent
As one of the only graphic design services offering website and mobile design, ManyPixels is our top pick for graphic design.
You get access to an unlimited amount of designers and an unlimited number of tasks every day.
Who Are They Best For? ManyPixels is best for agencies and digital marketing teams.
Pros:
They are one of the few providers to offer website and mobile design.
Plans are scalable: 1 or 10 professional graphic designers could be assigned to your account.
It's easy to share your designs with others to get feedback.
Cons:
Some designers work in a different time zone than the U.S. so requests might be completed overnight.
Custom illustration takes longer than the typical graphic design requests which is to be expected.
Pricing:
Pricing starts at $549 per month and goes up to $1,199 per month for a designated designer.
Top Pick for UX Design Talent
Awesomic is a graphic design company with a strength in UI/UX design that offers a wide variety of services to help businesses create the most well-branded, efficient, and enjoyable product possible for their customers.
This includes crafting experiences for both desktop and mobile versions.
Who Are They Best For? Awesomic is best suited for businesses starting from scratch in terms of design since Awesomic is almost like a graphic design marketing agency.
Pros:
Designers are all pros; you can tell they know what they're doing.
You can set up brand profiles (or different websites/companies you manage) and upload things like logos, guidelines, font, colors, illustrations, and references.
You can like or dislike images for rapid feedback.
You can assign tasks under different groups to be organized.
Cons:
Output- You get less but more focused output compared to other graphic providers.
The number of services offered.
Pricing:
Awesomic pricing starts at $35/day ($699 billed monthly) and goes up to $99/day ($1,995 billed monthly.) They also have 1-on-1 options with custom pricing.
Top Pick for Finding Video Editors
Visugu provides unlimited projects and revisions each month for one flat fee, offering a 24-hour turnaround for certain projects.
You'll be assigned your own dedicated account manager who will oversee your project and get access to royalty-free stock video, plus the company uses royalty-free music, meaning no extra fees.
Who Are They Best For? Visugu is best for individuals and content creators.
Pros:
Offer a wide variety of types of video edits.
Fast turnaround
Dedicated account manager
Unlimited revisions
Cons:
Longer turnaround time for single projects
Max 4 edits each month for the casual plan
Pricing:
Visugu offers one-time projects for $199, the "Casual Package" for $499 monthly, and the "Director Package" for $699 monthly.
Top Pick for Finding Voice-Over Talent
With a straightforward name that communicates precisely what they provide, Voices is a freelancing site dedicated to matching voiceover talent with companies who need it.
Clients post a call for auditions and quickly receive multiple samples from talented voiceover artists to choose from.
Who Are They Best For? Voices.com is best for media and entertainment companies.
Pros:
Great "shortlist" option to narrow down auditions
Large pool of talented voiceover artists
Projects are often completed in under 48 hours
Cons:
They charge voiceover artists for both a premium membership and take a portion of their earnings
They charge clients processing fees for taking care of paperwork and payment
Pricing:
Voiceover talent set their own prices based on their level of experience, but Voices.com also offers per-project one-time-fee options starting at $150 for a professional voicemail recording and going up to $1,000 for an online ad. Voices.com also offers client plans that start at $299 per month.
Top Pick for Finding Virtual Assistants
Onlinejobs.ph is the best place to find talented virtual assistants from the Philippines.
All of their virtual assistants are fluent in English, affordable, and are experts in everything from WordPress to SEO and even video editing.
Who Are They Best For? Onlinejobs.ph is best for companies of all sizes who need to hire affordable virtual assistants.
Pros:
Onlinejobs doesn't take a commission out of workers' rates. This means much lower cost to employers.
Good user interface and filtering functions to find and communicate with candidates.
The site has lots of training and resources that are worth reading even if you hire someone off another freelance website.
Cons:
If you are in the U.S. there is a big time difference (13 hours from Eastern Time.)
There is no dispute resolution for the rare times you might have disagreements with a contractor because you hire people directly.
Pricing:
Clients can choose from 2 pricing plans, Pro and Premium; Pro: $69/month, contact 75 applicants/month, no background checks, and Premium: $99/month, contact 500 applicants/month, unlimited background checks. The rates are monthly but you can cancel as soon as you find a candidate, so it's more of a one-time recruiting fee.
Top Pick for Finding Data Entry Specialists
Axion Data Services provides each client with pre-trained expert data entry specialists.
Their data entry operators have to go through a rather rigorous testing process, proving that they can type 50 words per minute.
Their work is done in real-time and is made instantly available to you on a record-by-record basis.
Who Are They Best For? Axion Data Services is best for education, media, and finance businesses, though they do offer solutions for companies across other industries.
Pros:
Pre-vetted data entry specialists
They also offer data entry staffing and management services
They use a secure Google Cloud Database to keep a record of your sensitive data
Cons:
May take a few weeks to get someone to work with you
Vague with the information on their site
Pricing:
In general, fees range from $0.25 to $2.00 per data record; however, prices have been as high as $22 for a complex document, and as low as 10 cents per record.
Top Pick for Finding Data Analysts
ValueCoders employs a large variety of full-time data analysts that are the best in their field, so you don't have to hunt down a bunch of freelancers to put together a team.
Plus, since they are located overseas, costs to scale will be lower.
Who Are They Best For? Enterprise businesses, businesses with large teams.
Pros:
Cost savings
Pre-vetted talent
Large teams of coders available
Cons:
Not the best for one-off or smaller projects
Pricing:
Prices start at under $25 per hour.
Top Pick for Software Testing Talent
UserTesting connects software developers with actual human testers from their target audience.
These testers will provide companies with feedback, letting them know what worked and what didn't, so companies can adjust their software accordingly and release a better product.
Who Are They Best For? UserTesting is best for startups and small businesses in the beginning stages of their journey.
Pros:
Real human testers from your target audience give thorough feedback
Pre-made templates make it easy to set up tests
User-friendly interface
Cons:
Integrations can be difficult
Limits on the number of participants in studies; you have to pay extra for more testers
Pricing:
Per-user pricing starts at $250 for a one-time fee.
Top Pick for Finding Illustrators
Working Not Working's simple dashboard design makes it easy to immediately see illustrators' work right from the homepage, so no more taking forever to post a job and wait for freelancing illustrators to find you.
One of the reasons we (and other companies) like Working Not Working is that they have a selective process. Illustrators that wish to have a profile on their site need to either go through a vetting process or get invited.
This freelance site does come with some stipulations. Users will need to pay a monthly fee to access freelance illustrators on the site.
Who Are They Best For? Working Not Working has worked with some of the top businesses in the country (think Google, Apple, and Facebook) but their freelancers offer affordable pricing, so they could be great for companies of all sizes.
Pros:
Creatives don't get charged so they can pass those savings on to you
The selective process requires illustrators to be vetted before creating profiles on their site
Trusted by huge companies like Apple and Google
Easy to look through portfolios of creatives
Cons:
Can be a bit pricey compared to other job posting sites
A limited number of job postings
Pricing:
Solo subscription is $450 and includes 1 job post, while a team subscription is $3,600 and includes 3 user seats with 3 job posts.
Top Pick for Finding Writers
Panda Copy offers a flat rate every month accompanied by an unlimited amount of content and revisions.
They have a dedicated team of copywriting experts that churn out large amounts of high-quality blogs, articles, copies, social media content, and stories.
Who Are They Best For? PandaCopy is great for agencies, small businesses, and established blogs.
Pros:
Well researched posts
Surfer and Frase optimization included
Stock images can be requested.
You can be assigned a dedicated writer to your project upon request.
Cons:
You need to come up with your own SEO recommendations and keywords.
You need to have plenty of content ready to be written to take full advantage of their services (this is especially true for the professional option).
Pricing:
$49.99/week for the Personal Plan (1,000 words per day), $99.99/week for the Professional Plan (2,000 words per day), and $174.50/week for the Business Plan (4,000 words per day).
Top Pick for Finding Editors & Proofreaders
Reedsy specializes in connecting authors and publishers with professional editors, proofreaders, and designers.
The site is well-known for its high-quality services and experienced freelancers who cater to a wide range of niche genres, including fiction, non-fiction, and children's books.
Who Are They Best For? Authors, publishers, and businesses looking for specialized editing and proofreading services.
Pros:
Highly-skilled pool of freelance editors.
Streamlined and user-friendly hiring process.
Built-in collaboration tool that makes it easy for clients and editors to communicate throughout the project.
Cons:
Specialization in the publishing industry may limit its appeal to clients
A stringent selection process for freelancers may result in a smaller pool of available editors and proofreaders compared to other platforms.
Pricing:
Though pricing varies depending on the type of service being offered and the experience level of the freelancer, the platform is generally considered to be more affordable than traditional publishing industry services.
Top Pick for Finding Transcribers
Rev is considered the most trusted site for transcription services.
Rev uses a combination of over 70,000 freelancers and AI to ensure their clients get the most accurate transcription possible, offering advanced speech-to-text APIs. These speech engines are trained in multiple topics, industries, and accents to produce quality transcription.
Who Are They Best For? Rev is best for large enterprise businesses.
Pros:
A combination of AI and human transcribers means more accuracy
Advanced text-to-speech APIs can decipher text even when read with an accent
A large pool of freelancers is available
Cons:
Pricier than other freelancing options
Some reviewers complain that the customer service is lacking
Pricing:
Pricing for audio & video transcription is $1.50 per minute, English closed captions are $1.50 per minute, and global translated subtitles are $5-$12 per minute.
Top Pick for Finding Translators
TranslatorPub has expert translators available who are fluent in Spanish, German, Chinese, Italian, Japanese, French, Portuguese, and English.
Businesses can post to job boards what language they need to be translated, any sort of deadline, a short description of what all the work will entail, and an optional pay rate including currency.
Who Are They Best For? TranslatorPub is best for agencies with translation needs, including editing and proofreading, in multiple languages. They are also our top pick on our list of best websites to find work as a translator.
Pros:
Dedicated to matching translators with businesses
Open job posting forum allows you to set pay rates
Easy-to-use interface
Cons:
A limited number of languages available
Translators must pay for a membership
Pricing:
Pricing varies greatly depending on the freelance translator you hire but you also have the option to set your own rates.
Top Pick for Finding Attorneys
Law Clerk offers paralegal and attorney services to law firms that need specialized attorneys for short-term projects or longer-term agreements.
Who Are They Best For? Law Clerk is best for law firms looking to reduce costs by outsourcing some work.
Pros:
Option to seek and hire a freelance attorney at a flat rate or hire someone on a monthly basis
Specialized paralegals and attorneys can be hired for short or long-term projects
Time-saver for large firms
Cons:
Specialization in catering to law firms leaves a more limited clientele
Some users complain that there aren't enough attorneys to handle jobs
Pricing:
Clients set the fee for project-based work (average price is $575). You can hire an attorney for hourly work starting with a retainer of $2,000. The remote associate subscription starts at $3,000 per month and allows you to build your team for less overhead.
Top Pick for Finding Accountants & Bookkeepers
Colson Strategies offers everything from bookkeeping to CFO support plus programs dedicated to helping businesses learn the basics of bookkeeping themselves.
They also offer personalized sessions to get businesses set up for success on Quickbooks and a bookkeeping checklist.
Who Are They Best For? Colson Strategies is best for small-to-medium-sized businesses.
Pros:
Outsourced Bookkeepers, CFOs, and Controllers
Get expert advice for better financial decisions
100% women-owned business
Cons:
Not suited for large or enterprise businesses
Pricing:
Their basic bookkeeping package starts at $395/mo, their Core package starts at $597/mo, and their premium package starts at $1,495/mo.
Top Pick for College Students to Find Work
Anyone can create a profile for any specialty on Fiverr, making it perfect for college students with busy schedules who want extra cash.
We like this for beginners because it's so easy to make a new profile and get started in no time. You also have access to a large community of freelancers that you can communicate with and learn from.
Who Are They Best For? College students who are beginners to freelancing and want flexible work.
Pros:
Anyone can create a profile and get started within minutes
There are plenty of opportunities available to freelancers
Beginners can connect with other freelancers in their community and learn from them
Cons:
Rates are generally not the best if you want to make serious cash (but, again, it's great for beginners to build a portfolio/make connections)
There are thousands of freelancers competing for the same jobs
Pricing:
Freelancers get to set their own rates and negotiate with clients as they wish.
Upwork connects specialized freelancers with companies looking to fill a project role. The platform includes a wide variety of freelancers, including web and UX designers, content writers, video editors, marketing automation experts, developers, and many more.  
For employers, it's free to join and easy to post a job opening. Partner with a wide array of talent at no cost until you hire. They offer proof of quality, including ID verification and work samples.  
Who are they best for? Upwork is best for teams looking for a highly specialized freelancer.  
Pros: 
Active and large talent pool across several industries 

 

Intuitive, simple interface

 

Automate contracts and messages with the API feature

 
Cons: 
Cost for premium features 

 

They don't provide much guidance for writing job posts 

 
Pricing: 5% Client Marketplace Fee for all payments you make to freelancers, along with a $4.95 contract initiation fee. For access to premium features, including premium job postings, you'll have to pay more. 
Check out our UpWork Review and keep a careful eye out for UpWork Scams!  
Best Freelance Websites by Category
Looking for more top freelance sites but need to browse by category? Check out our below freelance website reviews to either expand your portfolio or hire a freelancer for your next project.
How do Freelance Sites Work?
There are typically three ways a freelance website works:
You can search and filter freelance worker profiles and invite a candidate to work on your job.
You can post a job and wait for freelancers to apply.
You can sign up and a recruiter will match you with pre-screened job applicants.
Different Types of Freelance Website Pricing models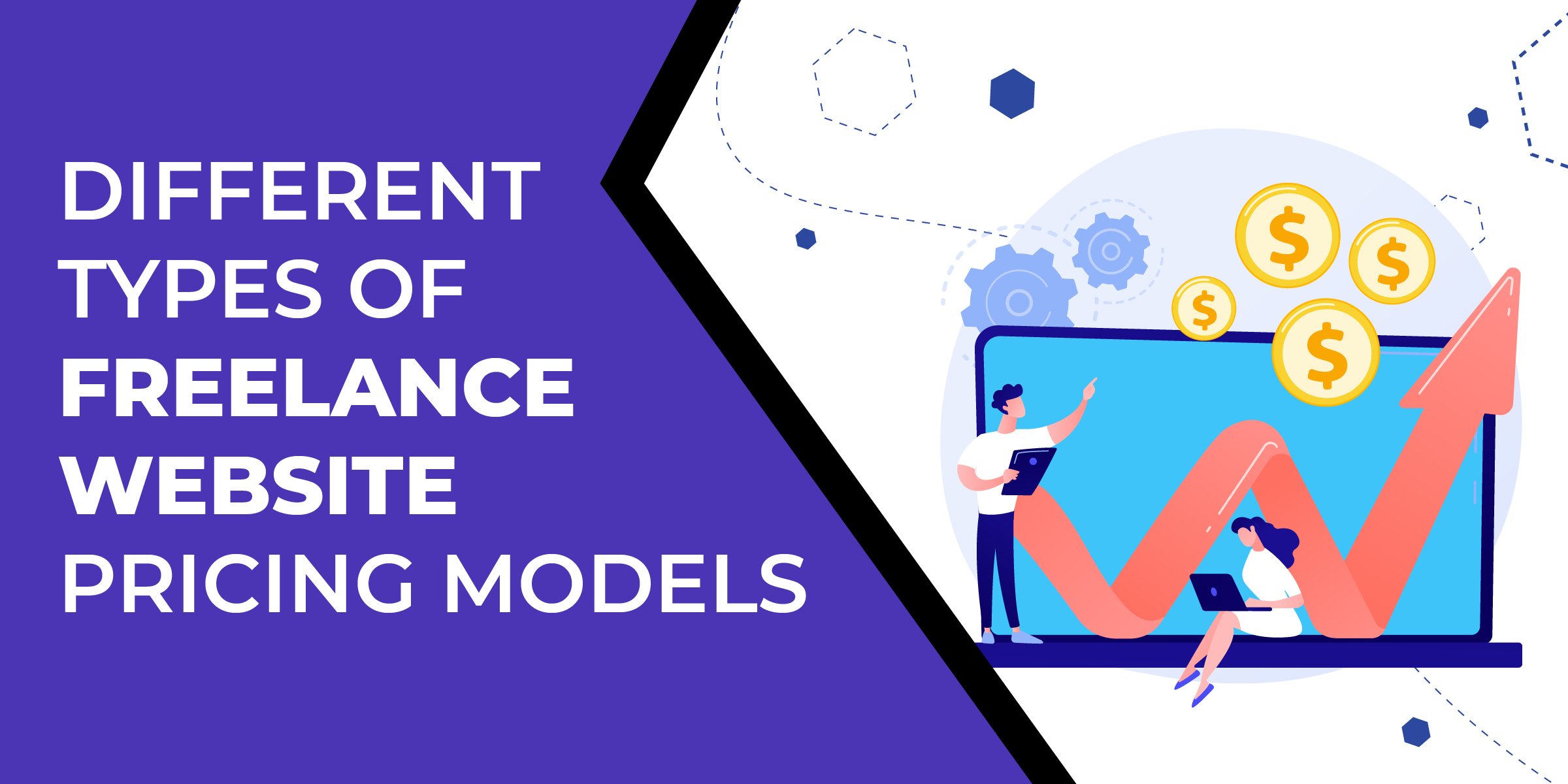 Freelance websites typically make money by charging in these ways:
Charging a % of billable hours – Sites like Toptal and Upwork will markup the freelancer's rate and charge the employer on a per project or monthly basis.
Recruiting fee only – Some sites will charge a one-time recruiting fee to match you with a candidate.
Fixed monthly fee– Sites like Penji and Kapa99 provide unlimited graphic design services for a fixed monthly fee.
Design contests – Sites like 99designs will charge a fee to run a design contest where multiple graphic designers submit alternatives and you pick your favorite.
Charging the freelancer – Some sites only charge the freelancer to submit their profile. These are to be avoided.
Do I have to Generate a 1099 for Gig Workers?
Check with your accountant, but many websites will generate a Form 1099-MISC on your behalf when payments are made to a U.S. contractor through their platform (usually above a $600 threshold).  If you pay contract workers directly you are typically on the hook for tax forms.  The exception to this rule is if you hire foreigners working outside the U.S. or use a payment processor like PayPal who will generate the 1099 for you.
Things to Consider When Using Freelance Websites
These are the factors I considered when evaluating freelance marketplaces.
Ease of Use – Some websites are easier to use than others. The two most important usability features for me are search+filtering and the ability to see your previous communications with contractors during your selection process.
Platform Cost – Many platforms will markup contractor rates and charge you ongoing fees. I prefer platforms with a one-time fee or allow me to hire a contractor directly.
Quantity & Quality of Freelancers – There are literally hundreds of freelance marketplaces out there. But I prefer the big names because they attract more candidates and increase the chance of you finding the right hire.
Freelancer Specializations – While many platforms have overlapping job specialties listed, most become known for some type of specialty. For instance, Toptal is known for high-end coders and financial consultants while OnlineJobs.ph is known for Filipino virtual assistants.
Employer protections – What systems are in place to weed out scammers and low quality contract workers?
Escrow payment processing – Some sites will put your freelancer payment into an escrow account and only release it after you've confirmed the work was completed.
Background checking and ratings/review system – Some sites, like OnlineJobs.ph will provide background checks on applicants. And equally important, it's good to see reviews from other employers to help weed out any bad apples.
Dispute resolution – Most sites will provide a mechanism to address employer-contractor disputes to help protect both parties.
Employee time tracking and screen capture software, like Timeproof. Some sites provide systems for workers to record hours worked and automatically take occasional screenshots during working hours to provide proof.
Freelance Statistics – Understanding data and trends surrounding the freelance industry is very helpful when evaluating freelancer sites. It goes beyond just evaluating the platforms with the biggest market share. Knowing how others compensate freelancers, the most popular freelance positions, and the overall outlook of the gig economy will equip you to make better decisions. To acquire more insight on freelancing as a whole, check out our Freelance Statistics post.
The big difference between freelancing sites is usability
You'll find qualified freelancers (and duds) on every site and some people have profiles on multiple sites.
Did you know that there are approximately 1.1 billion freelancers around the world? Read our post for more freelance statistics.
That's why I focus on freelance sites that are easy to use.  To get a feel for which site works best for you, test-drive freelancers from several sites by creating a freelancer test assignment.
Frequently Asked Questions
What are freelancing websites?
Freelancing websites are online marketplaces where skilled workers can create a profile and connect with businesses to earn income as an independent contractor. They often provide an easy to use interface where freelancers can build their profile and showcase their expertise. From a hiring perspective, most freelancing websites come with job posting, freelancer search tools, and messaging capabilities so you can quickly hire and collaborate with your freelancers to get more work done.
What is the best websites to find freelance work?
Fiverr and Upwork are the two most popular freelance sites for beginners (up to a point). While it's easier to get started with these sites, you still need to provide quality services and market yourself well to increase the likelihood of getting more gigs. The most successful freelancers on online marketplaces have effectively honed their craft prior to setting up a profile. Having job experience, testimonials, case studies, and a strong portfolio right from the jump will provide a strong base to get noticed and hired more often.
What is the largest freelance platform?
Upwork has over eighteen million registered freelancers and five million registered clients. Three million jobs worth over $1Bn USD are posted annually, making Upwork the largest freelancer marketplace in the world.