Our team has tested and reviewed a lot of graphic design services. I mean, a lot.
So we know what's good, what's meh, and what's bad.
Where does Awesomic fall in these categories?
Advertising Disclosure
Advertising Disclosure
We offer this website completely free to our visitors. To help pay the bills, we'll often (but not always) set up affiliate relationships with the top providers after selecting our favorites. However, we do our best not to let this impact our choices. There are plenty of high-paying companies we've turned down because we didn't like their product.
An added benefit of our relationships is that we always try to negotiate exclusive discounts for our visitors.
Awesomic Overview
Awesomic is a graphic design company, with a strength in UI/UX design, that offers a wide variety of services to help businesses create the most well-branded, efficient, and enjoyable product possible for their customers. This includes crafting experiences for both desktop and mobile versions.
What makes them different from typical unlimited graphic design services, like Kimp or DesignPickle, is that they're more focused on a hands-on approach that helps their clients build a brand from the ground up. It's a more collaborative approach than just requesting a simple logo design or banner ad and getting a few iterations at a time.
For this review, I'll be focusing on a few specific services that I tried out myself. I requested a brand style guide including logo identity, simple (not custom) blog graphic images, and a landing page redesign, including a desktop and mobile-friendly version.
How Does Awesomic Work?
Awesomic offers an all-inclusive package for one monthly fee. Users get matched with one specific designer that can learn what a business likes over time, increasing the quality of the design projects you request from them.
Their services include everything from creating brand guides to UI for sites and mobile apps in addition to common graphic design needs of all types like blog images, banners, and more.
To use Awesomic, just create a task, get matched with a designer, and then see the results.
To foster a more personal relationship with your designer, Awesomic allows users to schedule a 30-minute call with their designer (from my testing, I noticed the available hours to schedule a call were between 3 AM EST and 12:30 PM EST) The designers are always open to walking you through their process and know what questions to ask to get you the best possible design.
They present landing page designs within Figma, a collaborative UI design tool. I asked for a mobile version, so the first deliverable was an interactive mobile display of the mockup.
Awesomic Dashboard Video Walkthrough
Who Is Awesomic Good For?
Awesomic does have a specific type of business that they work with best since their service is more involved and collaborative than just doing assignments.
These types of companies will benefit most from Awesomic's services:
Startups and people starting a new company or website
Newer businesses who have no brand identity yet – they will do everything with you from start to finish
Large business and enterprise level companies
People and businesses who are doing a major redesign of their current company/website
Best for people who are starting from scratch in terms of design since Awesomic is almost like a graphic design marketing agency. They understand your marketing needs and apply them through graphics and designs.
People who want to redesign their site for UX or for those starting a new business that wants to start with UI/UX in mind at the very beginning of the process.
Who Uses Awesomic?
Some of the small startups and large businesses that have used Awesomic include:
RedTrack
Ytrip
Easy plan
Berba
Get Album
Entirebody
What Does Awesomic Cost? (Awesomic Pricing)
I'll be honest, Awesomic is a bit more expensive than unlimited graphic design companies, but that's because they offer better services than others.
Awesomic offers three inclusive packages with different levels of service.
Light- starting at $699/month, includes social media creatives, banners & ads, packaging & merch design, email design, book & ebook design, brochures & flyers, and photo editing. The $699/month plan includes one active task per day, but you have the option to add additional tasks for an additional $35 per day.
Pro- starting at $1,995/month, includes everything in Light plus a new no-code development feature, UI/UX design, logo & brand identity, custom illustration, presentation design, and motion design. The $1,995/month plan includes one active task per day, but you have the option to add additional tasks for an additional $99 per day.
1 to 1- personal pricing. This is the equivalent of hiring a full-time, in-house designer. The industry-focused Awesomic designer will perform unlimited tasks, is a high-value UX researcher, offers mastery of UI Complexity, and can provide everything from improving product design to building visual brand identity.
Awesomic Review
I liked Awesomic and would consider the quality it delivered to be in the top tier of graphic design services we've used.
The initial onboarding process is quick, concise, and warm. I felt instantly welcomed.
The dashboard is very easy to use, with communication and deliverables easy to track.
Though many services claim to provide a dedicated designer to clients, Awesomic follows through. These designers actually remember who they're working with, which makes communication and subsequent tasks easier for everyone. You can set up 30-minute calls with your designers and request a different one, though I loved the designers I worked with and didn't need to do that.
The designers themselves are pros. When submitting an open-ended request, they guide you through by asking the right questions and for references. You never feel like you're lost, they lay out everything and provide consistent courteous guidance.
Though they offer a shorter list of services, they make up for it in quality and guidance. I asked for a variation on a logo, and they presented a whole slide deck versus just a single image file (which I'm used to from all other providers). They broke down things like current problems with the logo, recommended fixes, and set up a brand identity for us.
The way that these designers present the deliverables using things like Figma is by far the most impressive format of any design company we've used.
Pros: Here's what I like about Awesomic
Presentation of deliverables is top notch. You can even use their slide decks to present to your internal team and using things like Figma for deliverables is a nice touch.

Designers are all pros; you can tell they know what they're doing immediately. They're also all very friendly and accommodating and take that extra step to make sure clients are satisfied.

Intuitive, simple dashboard. No need to download and export zip files and everything can be viewed within the dashboard.

You can like or dislike images for extremely quick feedback.

You can assign tasks under different groups to be organized. For example, if you're doing design changes for a certain website page, you can group all related tasks together.

You can set up brand profiles (or different websites/companies you manage) and upload things like logos, guidelines, font, colors, illustrations, and references. Setting this up beforehand saves time with future designs.

Webflow – They'll build out a simple site for you in Webflow for no extra fee. 

High-quality output – even for blog graphics they'll do some slight custom images for you to match the "stock" illustrations. Custom illustrations can be a whole other task too!

Slack integration – You can chat with the designer, and receive files without needing to visit the Awesomic platform.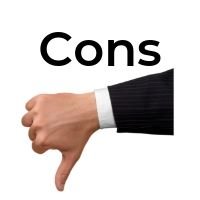 Cons: Here's what I don't like about Awesomic
Output-  Compared to other graphic providers, you get less but more focused output.  These aren't just simple blog graphics, you're getting something that takes time for the right quality like style guides, landing pages, and mobile apps, which will benefit your company in the long term. 

The number of services offered. This is only a con when compared to other providers who offer everything related to graphic design, and the quality makes up for it.

High-end Service. If you choose the Ultimate plan you get two dedicated designers or two task updates a day. Other expensive providers let you put in 3 requests, but then again, comes back to the nature of the request, which is likely more complicated.
Awesomic Examples
Check out some visuals of what Awesomic made for us.
In addition, check out their portfolio here.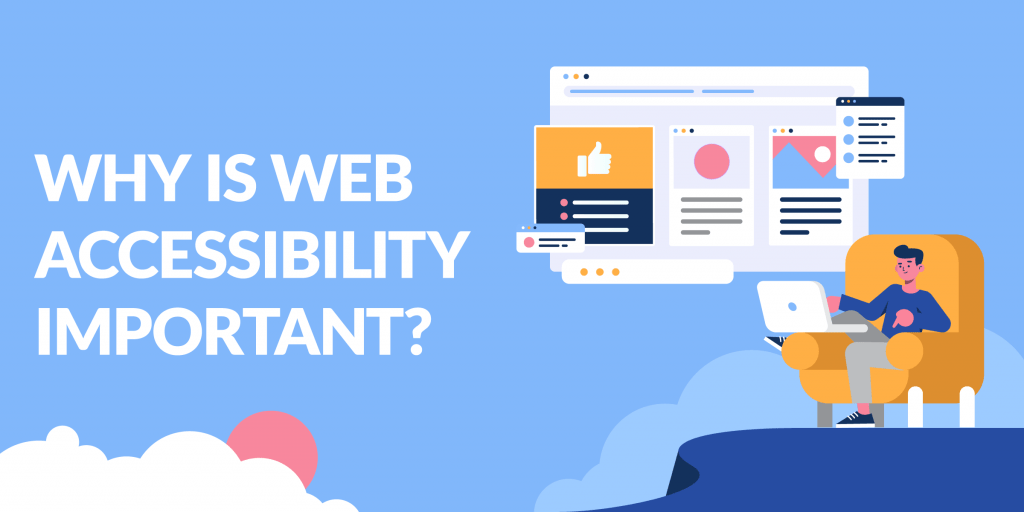 Awesomic Alternatives
The top Awesomic alternatives and competitors include:
Frequently Asked Questions
What type of projects will Awesomic handle?
Awesomic handles UI/UX design, graphic design, branding, email and signature design, and print design.
What is the typical turnaround time for a design from Awesomic?
Awesomic typically has a 24-hour turnaround for most projects, but turnaround time varies depending on the task.
Does Awesomic have a free trial?
Awesomic offers a $7, week-long trial.
What does Awesomic cost?
Awesomic has plans starting at $699, $1,995, and $2,490 a month, depending on services.
Is there a contract with Awesomic?
Awesomic offers monthly and annual contracts and you can cancel your subscription at any time.