A website is the forefront of your brand's online presence, so creating a visually appealing and easy to navigate website is imperative to the success of your business.
Creating a website from scratch is a difficult task to take on, so many people turn to WordPress to help jumpstart this development process. However, navigating through the many features of WordPress, and becoming familiar with all that it has to offer can be a daunting task as well. That is why many business leaders turn to hiring WordPress freelancers. These independent contractors can help to ensure that your website utilizes the endless possibilities of WordPress.
Millions of businesses have chosen Fiverr for web development needs, and in this article, we will answer many questions that will help you find the best Fiverr freelancer to help you build your WordPress website.
Advertising Disclosure
Advertising Disclosure
We offer this website completely free to our visitors. To help pay the bills, we'll often (but not always) set up affiliate relationships with the top providers after selecting our favorites. However, we do our best not to let this impact our choices. There are plenty of high-paying companies we've turned down because we didn't like their product.
An added benefit of our relationships is that we always try to negotiate exclusive discounts for our visitors.
Also Read: What is Fiverr?
17 Best Fiverr WordPress Experts
While using Fiverr's diverse selection tools is valuable, it can be time-consuming. If you are a business looking to find the best Fiverr WordPress expert, you need all the help you can get.
That is why we've compiled a list of the 17 Best Fiverr WordPress Experts to get you started on your search. We'll be listing their Fiverr ratings, their development style, and other details to aid your preliminary decisions.
1. fawadahmedsyed
Our choice for the top-rated and best WordPress expert on Fiverr is fawadahmedsved, whose 300+ reviews still have him coming in at a five-star rating. With his top priority being customer satisfaction, and his expertise in WooCommerce & Stores, Gravity Forms, and Elementor, you can expect a personalized and successful website build or edit.
---
2. nauman440
Another WordPress expert to keep in mind is nauman440, who has a rating of 4.9 from 300+ reviewers. From real estate websites to e-commerce stores, and mobile-friendly websites, he has you covered. He even offers 100% unlimited revisions.
---
3. devmaster
Showcasing a Bachelor's in Computer Systems Engineering, as well as multiple certifications from Google, devmaster is built to help your brand succeed. If you need a professional, easy to use, and well-developed WordPress website made quickly, devmaster is definitely worth consideration.
---
4. tanverr__ahmed
Offering the option of converting your existing Wix or Shopify website into a WordPress site, tanverr__ahmed is here to support your business in any way he can. Alongside of his development and editing services, he offers multiple other WordPress services, such as performance & SEO optimization, security, bug fixes, and more!
---
5. farzanasoud
With over 230 reviews putting her at 5 stars, farzanasoud excels at what she offers. Having over 7 years of experience with over 500 completed projects has allowed her to gain the ability to develop a wide range of development options, including but not limited to blog sites, portfolio sites, agency, real-estate, and business websites. For an easily maintainable website that is made quickly with responsive feedback and changes, reach out to farzanasoud!
---
6. orionwp_com
If you are looking for a unique website build that can be produced in a variety of languages, turn to orionwp_com. He has produced over 750 websites in 12 languages, all while maintaining a 5-star reputation throughout his 200+ reviews. He is known for his communication skills and his turnover speed with development. Not only will he help you build your product, but he offers ongoing Q&A support once his product is delivered and launched.
---
7. volunteer_1
Volunteer_1 not only works with WordPress development, but also offers a wide range of graphic design services. After working with companies like MasterCard and American Express, he has gained skills that prove his ability to create high-quality websites that customers are sure to enjoy. If you are looking for a wide range of service options, all personalized to your brand, this highly-rated freelancer is ready to help!
---
8. webocity
Modern, elegant, fully secure websites are the specialty of webocity. He prides himself in customer satisfaction, offering a money back guarantee if there is a gap in the expected vs. delivered product. For an eye-catching website that is friendly on desktop, mobile, and tablet, go to the 5-star rated webocity!
---
9. habibahamed90
Divi is a full-service WordPress theme with a very high popularity. It is known for its color scheme and its eye-catching design, and habibahamed90 specializes in this theme. He creates a SEO-friendly website that is sure to gain traction of existing and potential customers. With free unlimited edits after development, habibahamed90 is sure to produce a product you will be satisfied with.
---
10. coder_jafar
Elementor Pro is an advanced page-building tool with a very high customer satisfaction rate, known for its user-friendly capabilities. Coder_jafar specializes in this tool and offers a pixel-perfect and responsive design. Even if your website is already developed, coder_jafar offers a complete redesign using Elementor Pro. With 100% customer satisfaction guaranteed, you can expect a polished and professional website from him.
---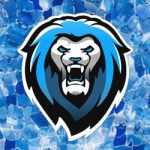 11. genix_fiz
Does your business offer job search or posting services? This is the specialty of genix_fiz, and he has been called a "WordPress aficionado" by previous customers. With an ample variety of services available for your website build, your delivered product is sure to be diverse and extremely useful to future customers. They are also a Fiverr's Choice seller with a standing 5-star rating, totally recommended!
---
12. petrosdigital
Petrosdigital has an impressive track record, working with brands such as Mercedes-Benz and Google. As a marketer and experienced web designer, he offers an SEO-friendly product with cutting edge design and state of the art functionality. After working with this 5-star seller, you are guaranteed 100% satisfaction!
---
13. nexgen_coder
Nexgen_coder is experienced in several programming languages, and offers a build from scratch, a redesign, or even the fixing of current errors, all in Laravel, CodeIgniter, WordPress, Ecommerce, or Core PHP. They welcome custom builds and requests, but specialize in bug-free front-end and back-end development. After 100+ reviews maintained at a 5-star rating, working with nexgen_coder is sure to be a good business investment.
---
14. itsubaid
Itsubaid is known for his patience and understanding with customers, being able to answer questions and provide knowledge along the process of development. He offers a responsive design in a premium WordPress theme, which is tailored for your audience and is SEO-optimized. He also offers free after service support, and guarantees your satisfaction with the product.
---
15. geekdeveloper
If you are looking for a seller that is experienced in multiple programming languages, from basic to expert level, look no further than geekdeveloper. With knowledge of JavaScript, jQuery, CSS3, HTML 5, Bootstrap, and PHP Framework, he can develop almost anything and can fix existing errors with ease. His comments display his good relationship with customers and his willingness to revise until there is 100% satisfaction.
---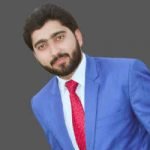 16. dev_malik
Are you a business that works with a learning management system through WordPress? Dev_malik works exclusively with LMS's and offers a diverse range of tools to be implemented in your website build. With 100% course security and quality guaranteed, and a 5-star rating to back this up, dev_malik is recommended for your course development website needs.
---
17. mohsin789
The Genesis Framework empowers developers to create websites that push digital and creative barriers, producing products that are extremely unique and attractive to customers. Mohsin789 is known for being a highly-talented developer that has high communication skills leading to top-tier customer satisfaction. We recommend working with mohsin789 if you are looking to leverage your site build with the Genesis Framework, setting your site apart from the rest.
Why Use Fiverr for Website Design?
Fiverr has thousands of professionals in hundreds of different niches ready to go to work build your website (Check out our detailed review of Fiverr). It's a great platform for finding cost-effective freelancers, including website development.
The responsiveness and customizability you get with many of the top website developers is unparalleled, and the quality is hardly ever lacking. More often than not, you won't have much trouble finding reasonable pay for the designs you hire out.
Let's take a look at why you should hire Fiverr freelance WordPress Experts over any DIY or other freelancing options.
Should You Use Fiverr or Build Your Own Website?
It might seem more simple to build your own website from scratch–after all, it is your business so you're the most knowledgeable on what the site should look like, right?
Partially correct, but you are missing something. While we don't doubt that businesses are the experts of their own brand, it is hard to become an expert on something as intricate as website development, especially when it comes to WordPress, which offers a plethora of options to progress your site development.
A freelance WordPress developer is trained in all elements of WordPress, and can help you navigate through what will work best to create a website that not only represents your brand well, but provides responsiveness and great feedback with customers. Many great candidates exist for this job right on Fiverr.
Choosing Fiverr Freelancers Over Other Options
You may be asking yourself, "if I wanted freelance WordPress experts, why should I pick Fiverr over other sites out there?"
While we are not in any way saying other sites are bad options, Fiverr offers the best payment and freelancer selection options that those platforms don't have. You'd be hard-pressed to find other freelance websites that give you as many options and filters for finding the right website developers as Fiverr.
On top of that, Fiverr gives you a flexible window to review your developer's work. This means you can request refunds if you don't like a delivery and find another freelancer that would better suit your needs.
How to Choose a Freelance WordPress Expert on Fiverr
The problem that many users face is sifting through the literal thousands of website developers to find the right fit. You'll find plenty of great, okay, and downright bad reviews for many of the developers on Fiverr.
So how do you find the right one for your business?
Use the Filters
Fiverr gives you a number of search filtering tools to narrow down your search.
You can refine your results by navigating through the filters on the top left side of the screen. Look at the different development styles and choose the one you need for your business. This is extremely helpful if you need to find a Fiverr freelancers that is experienced in certain aspects of WordPress, for instance theme builders and plugins.
Fiverr lets you choose candidates that can get products out quickly through their Delivery Time filter. Need a flexible time frame? Customize your Budget filter, and filter freelancers based on their time on the platform through the Seller Level option.
Review Seller Profiles
Now that you've narrowed down your search, it's time to look at individual seller profiles.
Most freelancers showcase their past work, letting you gauge whether they're the right fit for your brand. Make sure you know they didn't plagiarize anything by checking their development samples.
If they have a link to their own portfolio site, great! Check those out to get a better idea of their expertise.
Make sure you check reviews. A lot of good positive reviews are helpful to sort through, but I wouldn't let this paralyze your decision. If you're going to look at reviews, use the review sorting option. Look at negative reviews and put some weight in that. If the negative reviews seem like they are justified, maybe think twice. If they just seem like crazy clients or people that'll never be happy, don't sweat it too much, especially if the positive reviews far outweigh the negative ones.
I also like to read the most recent reviews and look for buyers that were in the same country as me. That is helpful, especially if the freelancer is based in a different part of the world. It helps you understand if there is going to be a potential language barrier or communication gap.
One other part of the profile that's worth taking a look at is the Fiverr skills section (example pictured below).
If you're on a desktop, this is shown on the left-hand sidebar of a seller's profile. It's a good gauge to see the freelancers skills at a high-level. Seeing that they have also completed some tests on Fiverr and evaluating what percentile they are ranked in is also another helpful metric to consider prior to hiring.
Talk With Candidates
Once you've narrowed down the list of candidates, shoot them a message by clicking "Contact".
Start a conversation about a freelancer's body of work and the details that you're looking for. Get a sense of each candidate and decide which ones are the best options for you.
Remember that each freelancer sets their own price and revision options through Fiverr's "Gig" system. Talk with each candidate about how this will all work to find the optimal payment.
Once you've found someone who understands your brand and offers a serviceable pricing structure, you're off to the races!
Leverage Fiverr WordPress Development Today
Creating attractive and easy to use websites is an important part of your brand's development, and Fiverr's WordPress Developers are trained to give you the best product to help you succeed. Leverage this guide to find the best freelancer for your specific brand and budgetary needs.
Types of Fiverr Gigs
Audio & Video
Website Optimizations