With the new trend of using a standing desk, Autonomous is providing multiple models to fit in and make their mark.
But is it right for you?
We Prefer the Flexispot E7 Standing Desk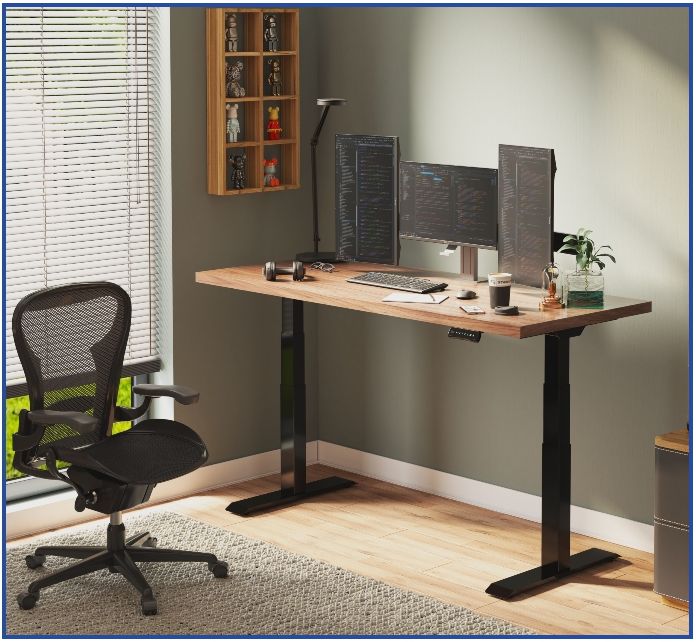 We just tested (and fell in love with) Flexispot's new E7 Standing Desk
What's New?
Extra stability & weight capacity (see what it can do in our video)
More sizes, tabletops, and shapes available (like the curved front for an ergonomic fit)
LED touch screen
Read our review
In this article, we'll be looking at the Autonomous SmartDesk 2 standing desk's features while discussing its pros and cons to help you determine whether it's a good choice.
Advertising Disclosure
Advertising Disclosure
We offer this website completely free to our visitors. To help pay the bills, we'll often (but not always) set up affiliate relationships with the top providers after selecting our favorites. However, we do our best not to let this impact our choices. There are plenty of high-paying companies we've turned down because we didn't like their product.
An added benefit of our relationships is that we always try to negotiate exclusive discounts for our visitors.
We sometimes make a small commission on products we test and review.  This helps us offset our expenses at no additional cost to you.  And in some cases manufacturers pass along discounts that we share with our readers.
Autonomous SmartDesk 2 Review

There is no doubt that Autonomous makes good desks. For what they are offering and at the price, it is an all-around good desk. I was able to try out the SmartDesk 2 Premium model with the largest top, so this review will primarily focus on that model.
The desk isn't the most sleek or "fanciest" desk around, but it's not ugly either. It has the appearance of any desk, but the simple designs make it easy to adjust. The simple design makes it blend in with most modern offices.
The setup of the desk was simple and easy. The provided directions are sufficient for putting it together. One of the best parts of setting up the computer and cables on it is that you can put it at its max height and easily organize the cords running through the cable grommets. One complaint I had here is that it doesn't come with a cable tray. They provided cable ties, but they weren't the best. A cable tray can be added on for more cost.
One of the first things that I noticed after setting it up is how it is very sturdy. The motors can easily lift a person sitting on it, which I had to try. They claim that it can lift 300 pounds to its peak height. While working at the desk in both a sitting and standing position, there is no wobble and no fear of throwing it off balance by leaning on it. Also, it is pretty quiet.
The desk fits in pretty much any space, so even with the limited space I was working with, it was great. I had plenty of desk space without it taking up much room space.
User controls are very easy and simple. It adjusts quickly and there is no "wake up" time. Just press the button and it begins adjusting. It's quick too. I can go from sitting to standing in less than ten seconds.
Overall, I found that spending more time standing took a lot of pressure off my back. Sitting all day tends to cause my back to tense up from slouching, so standing for a couple hours, has helped.
Most of my complaints about this desk are superficial, especially considering the price.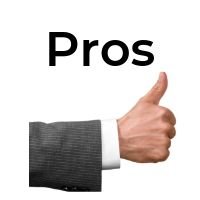 Pros: What We Like About the Autonomous SmartDesk
Cheap and works; nothing too special, but it does it's job.
Large range in height, which is great for low chairs and tall people.
The SmartDesk 2 adjustment is very fast. While the speed is significantly reduced the closer you get to max capacity, most users won't need to worry about it. For the average user, the desk will likely maintain a speed close to the 2"/second mark which is very respectable.
The SmartDesk 2 has a five year warranty, which protects buyers from defaults in things thing the electronics.
Cons: What We Didn't Like About the Autonomous SmartDesk
Wish the cable tray came with it, but they at least provide table ties. The ties were okay. Some of them came off.
Table top is simple, but it's easy to scratch and damage. Recommend using a mat.
Smudges and shows fingerprints easily.
Due to the price there aren't a lot of extra features here, but you do get a few choices between colors and there are several optional accessories, like a power strip, and standing mat. Would be nice if some of these things were bundled in already or included.
With stability being the main concern for standing desk users, the fact that the Autonomous Desk is not the sturdiest available option on the market. Reports of wobbling start as early as 34" and become really bad by 37", Front to back testing isn't much better, with rocking motions being recognized as early as 35".
Autonomous SmartDesk Overview
What is the Autonomous Standing Desk?
Autonomous has multiple models available for their SmartDesk standing desk series. We will cover more on the models below. As they claim on their website, "
Autonomous SmartDesks
have helped more than 130,000 offices and teams improve employee health, productivity, and morale."
A simple Google search of standing desks will provide you with numerous articles praising or contesting standing desks and their health benefits. They might not be the miracle cure everyone wants, but no matter your reason for choosing a standing desk, there are going to be times you don't want to stand and times where you don't want to sit. That's what makes Autonomous' SmartDesk beneficial; it is automatically adjustable.
Autonomous Standing Desk Features
The main feature of the Autonomous SmartDesk is the fact that it is electrically motorized for adjusting the height. This is great not only to account for various heights of users but also to easily convert it to a sitting desk.
The adjustability lets you modify how you are working throughout the day. Doing your work while standing when you hit that midday slump can help with a bit of an energy boost.
It has four built in memory settings so you can easily switch between your preferential heights or even share the desk.
Design and Layout
There are multiple models. Each of their desks come with cable grommets to run cables through, but other than that, the tops of their desks are smooth and empty. The height control buttons are attached just under the table top, easily within reach.
The control buttons are consistent across all models. With a small LCD screen with the height readout, they keep it simple but effective. There are seven buttons: an up button, down button, four preset buttons, and a memory button to save your preferred heights.
They claim with just the touch of a button, it can easily take a 300 pound load to its max height.
All their models use a steel frame with various options for the table top.
They have five SmartDesk 2 Models and a sixth DIY option, but because I was only able to review one, I'm going to focus on the three main models that are most similar. All their models require self assembly.
Models
SmartDesk 2 Home Office
This model is best for home office use. It is a standard desk with options for a standard top (53″L x 29″W x 1″H) or an XL top (70.5″L x 30″W x 1″H). It has a 5 year warranty. It has a height range of 29.5″ – 48″. It has a lift speed of 2.3"/sec.
The simple square design allows the desks to easily be pressed against each other if needed. They are also easily fit into most rooms.
SmartDesk 2 Premium
This is the model I was able to review. It is great for both home and office use. The main difference between the two is that this one has a 7 year warranty and a larger height range ( 26.2″ – 52″). This height range allows for more flexibility if you have a low chair or if you are very tall.
The extended warranty and the greater difference in height makes it a great choice for businesses, but it also allows those buying it for their homes to have greater flexibility.
L-Shaped SmartDesk
This model is mostly like the premium and home office models, except that it is shaped like and L, making it great for corners. It's made of two tops. Large Top: 77"L x 29"W x 1"H
Small Top: 29"L x 35"W x 1"H. The whole thing moves in unison when raising or lowering.
Who is the Autonomous SmartDesk For?
Autonomous designs their desks for both personal and professional use. Whether you're working from home and want a better space, or if you're a business owner, their desks can serve you well.
For those working from home, it's important to be able to change from the sitting to the standing position depending on task and hours worked. Remaining sitting all day is not good for your health. It has a lot of impacts on the body, so if you're at a computer all day, switching between sitting and standing regularly will keep you a bit healthier and make you more productive.
For small business owners, it can be the new edge your team needs. Not only do these desks add a sense of moderness, they can allow your employees better comfort levels. The relatively low costs make them a cheaper investment.
For big businesses, these desks can help boost productivity. The after lunch slump can really damper productivity, but having your employees standing afterwards can help keep them awake and working.
How Much Does the Autonomous Standing Desk Cost?
When it comes to actual cost, the model and style choices you choose will have an impact on the cost. The home office model starts at $499, the premium starts at $629, and the L-shape starts at $829.
It is important to note that these are starting prices. Depending on the size you go with, the cost will go up. The finish and styling also impact the cost. For example, the home office model can get up to $659, the premium can get up to $769, and the L-shape can get up to $849.
The prices make them one of the more affordable options for a standing desk as many models will begin in the high 500s and go all the way into the 1000s.
Alternatives to the Autonomous SmartDesk 2
We Prefer the Flexispot E7 Standing Desk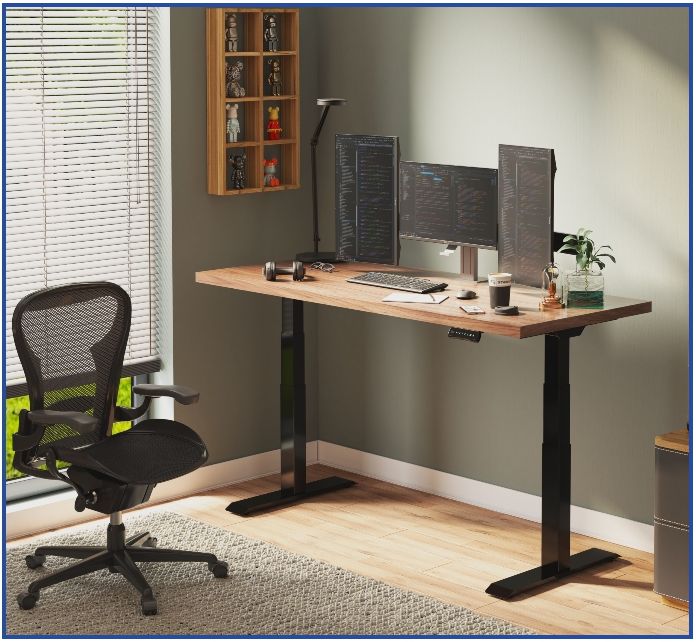 We just tested (and fell in love with) Flexispot's new E7 Standing Desk
What's New?
Extra stability & weight capacity (see what it can do in our video)
More sizes, tabletops, and shapes available (like the curved front for an ergonomic fit)
LED touch screen
Read our review
Want to explore other sit to stand desks? Check out some of our other product reviews: