Vari's Electric Standing Desk is doing a wonderful job of building a name for itself in the market. Professionals and individuals are becoming happier, healthier, and more productive at work as a result of these ergonomic desks.
Will this be the case for you as well?
We Prefer the Flexispot E7 Standing Desk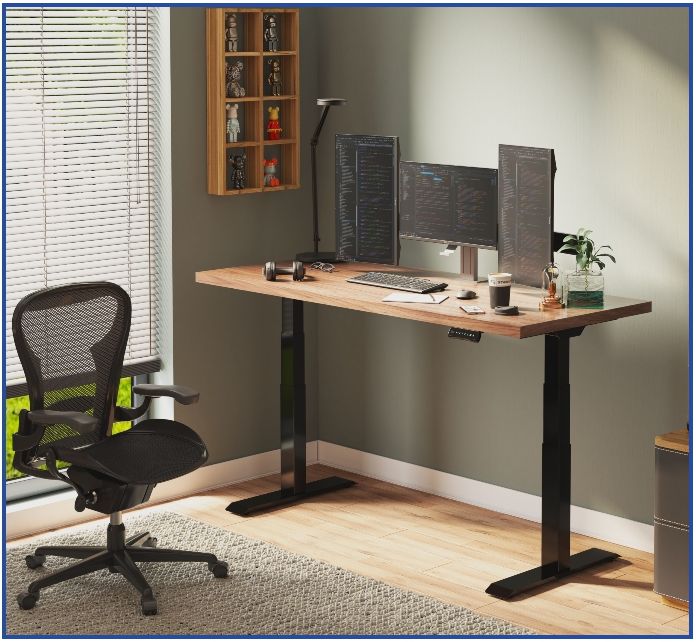 We just tested (and fell in love with) Flexispot's new E7 Standing Desk
What's New?
Extra stability & weight capacity (see what it can do in our video)
More sizes, tabletops, and shapes available (like the curved front for an ergonomic fit)
LED touch screen
Read our review
We recently ordered our first electrical standing desk from Vari. In this article, we'll discuss the Vari Electric Standing Desk we purchased, including its features and pros and cons to help you decide if the Vari Electric Standing Desk is for you.
Advertising Disclosure
Advertising Disclosure
We offer this website completely free to our visitors. To help pay the bills, we'll often (but not always) set up affiliate relationships with the top providers after selecting our favorites. However, we do our best not to let this impact our choices. There are plenty of high-paying companies we've turned down because we didn't like their product.
An added benefit of our relationships is that we always try to negotiate exclusive discounts for our visitors.
We sometimes make a small commission on products we test and review.  This helps us offset our expenses at no additional cost to you.  And in some cases manufacturers pass along discounts that we share with our readers.
Vari Electric Standing Desk Review
Vari created its first product for a colleague who required breaks from sitting down because of back pain. The original VariDesk sit-stand desk converter transformed the ergonomic industry and inspired the demand for such products.
Today, the company still sells its award-winning standing desks. However, it expanded its product lines to include moveable walls, conference tables, seating, storage, and so much more.
Can Vari exceed expectations for its Electric Standing Desk? This review should help you decide for yourself.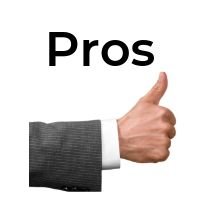 Pros: What We Like About the Vari Electric Standing Desk
Easy to Assemble: For us, the best feature of the Vari Electric Standing desk is how simple it is to put together. Thanks to its patented quick-attach system, the product was surprisingly easy to assemble. It took us around 30 minutes to put everything together.
Stunning Finish: We chose the Reclaimed Wood finish for our home. The desk's top is smooth and has withstood several weeks of heavy use. Vari boasts of its products' commercial-grade quality, and it did not disappoint. Our shared workspace looks great with the Vari Electric Standing Desk.
Effectiveness: The Vari Electric Standing Desk makes it comfortable to switch from sitting to standing at any time during the day. Our sit-stand workstation now helps us get more work done without unnecessary aches and pains. The Vari Electric Standing Desk has all the essential features I expect from a high-quality standing desk.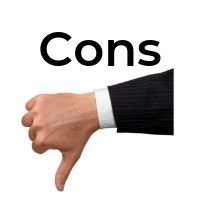 Cons: What We Didn't Like About the Vari Electric Standing Desk
Quite Expensive: Even though it offers great features and works as advertised as an electric standing desk, the price is still high. Its functions are typical in other standing desks. There aren't many exceptional features about it except for its sleek finish and durability.
Poor Cable Management: Although the cable tray on the Vari Electric Standing Desk is useful, it is not enough for people like us who use dual monitors and have a lot of wires. The cable tray that comes with the product makes cables look sloppy and untidy. If you're a fan of cable management, this tray will make your eyes twitch. We had to improvise for it to look neat. The cable tray should be perfect for single-monitor setups with fewer wires.
Limited Customization Options: Vari only offers five different finishes. Some standing desk providers we checked offer over 20 finishes and frames. Some competitors allow you to customize components like leg color and height controller buttons, letting you add a more fine-tuned personal touch.
Vari Electric Standing Desk Overview
What Is the Vari Electric Standing Desk?

Unlike a regular desk, you can adjust a standing table to accommodate different positions. The Vari Electric Standing Desk makes it easy to transition from sitting down to standing up and vice-versa throughout the day. The easy-to-assemble workstation helps you become more productive and feel better doing it.
We did some research and found that standing desks can boost people's mood and energy levels. Not only that, but it comes with several health advantages, including:
Improved productivity.
Reduced back pain.
Lower risk of getting heart disease.
Normalized blood sugar levels.
Vari Electric Standing Desk Features
The Vari Electric Standing Desk has four main features. With its easy assembly, you can set the height-adjustable standing desk up in minutes. It has T-Style legs that allow you to sit and stand confidently knowing that your desktop will be stable at any height.
The control panel has four programmable height setting buttons to the control panel memory, so you can easily adjust it to your height. Lastly, the desk has a durable, easy-to-clean laminate finish.
Design and Layout
The desk arrived in two packages. When we opened the boxes, the legs and top were well-secured, protected, and in wonderful condition. The first box held the desk, and the other one had these parts:
Controller
Instructions
Power cable
Allen wrenches and bolts
Silicone desktop coaster
Cable management straps
Hook-and-loop cable wraps
2 hooks that connect to the edges of the desk (for headphones and other objects to hang)
You can raise and lower the Vari Standing Desk using several buttons on the LED control unit. This component shows the current height, and you can pre-program the four buttons using a simple press-and-hold method.
Upon assembly, Vari advises calibrating the desk by following supplied instructions. Once you calibrate your desk, you can move the desk around by pressing each button once, which is very convenient.
The transition between heights takes only a few seconds, and the motion is completely silent.
Models
We ordered the 60" x 30" Electric Standing Desk, but Vari offers other sizes such as:
48″ x 30″ Electric Standing Desk
72″ x 30″ Electric Standing Desk
48" x 24" Essential Electric Standing Desk
Who Is the Vari Electric Standing Desk For?
The Vari Electric Standing Desk is ideal for business owners and entrepreneurs who value high-quality, durable products that can last for years. If you want to transform your workspace into a comfortable, adaptable, and productive area, we recommend investing in Vari products.
How Much Does the Vari Electric Standing Desk Cost?
We bought our Vari Electric Standing Desk for $795 through Amazon. Honestly, many brands offer similar features for much less, but we trust Vari to improve our workstation at home.
Alternatives to the Vari Electric Standing Desk
We Prefer the Flexispot E7 Standing Desk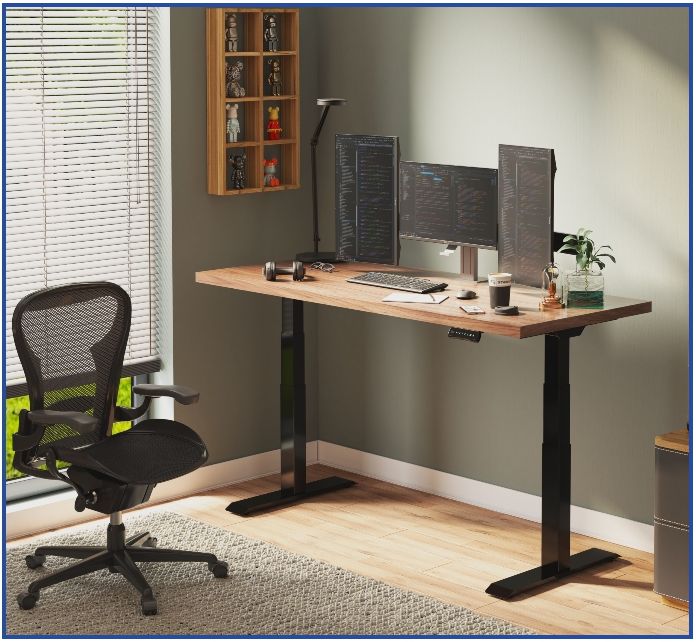 We just tested (and fell in love with) Flexispot's new E7 Standing Desk
What's New?
Extra stability & weight capacity (see what it can do in our video)
More sizes, tabletops, and shapes available (like the curved front for an ergonomic fit)
LED touch screen
Read our review
Do you want to explore other sit/stand desks? Read more of our reviews here: