With laptop docks, a powerful built-in computer, a three-monitor setup, motion sensors, and a sleek contemporary design, the Cemtrx SmartDesk is looking to revolutionize the concept of a smart desk.
But is it right for you?
In this article, we'll be looking at the Cemtrex SmartDesk's features while discussing its pros and cons to help you determine whether it's the right choice for you.
Cemtrex SmartDesk Overview
What is the Cemtrex SmartDesk?
The Cemtrex SmartDesk is the latest iteration of the company's venture into all-in-one office smart desks. It's essentially a large desk with three monitors that either has a built-in computer or a dock to connect your laptop.
The Cemtrex SmartDesk is arguably the most advanced smart desk on the market. With everything from phone chargers to speakers to adjustable heights, it's an extremely versatile desk perfect for anyone looking to capitalize on the benefits of ergonomics.
There are two variants of the Cemtrex SmartDesk: the regular version with a built-in PC and the Connect version that lets you connect to your laptop.
Let's take a look at its features and specs to see what the Cemtrex SmartDesk has to offer.
Cemtrex SmartDesk Features
Right off the bat, the Cemtrex SmartDesk has everything you need to succeed in an office setting.
The Connect version has a laptop dock to connect your device to the desk. You also get a headphone jack, speakers, a phone charger, a desk phone for both variants. It also comes with three 4K Ultra HD or 1080p monitors.
The SmartDesk also measures 38.9 by 59.7 by 33.7 inches at its lowest setting, meaning you can pull up a chair and use it that way if you want. You can lower or heighten your SmartDesk using the up/down buttons located on the desk.
There isn't really any color customization for the Cemtrex SmartDesk, with the current two options being two shades of black.
Design and Layout
The Cemtrex SmartDesk has a sort of boomerang design with a notch in the middle and two other notches that divide the desk up to three equally-sized areas.
Every SmartDesk has built-in speakers. The regular SmartDesk has a built-in keyboard and touchpad, as well as a glass window for the motion-controlled sensors underneath. The keyboard and touchpad are akin to that of a small laptop and are perfectly usable though perhaps not for long stretches of time.
There's also a Qi wireless charging pad that you can use to power your smartphones for both models. It also comes with wireless headphones similar to the Apple Airpods and a charger connected to the desk.
There's an ethernet port along with an I/O panel to plug in peripherals. While it's not the sturdiest material in the world, the SmartDesk more than holds up in design.
PC Specs
The regular SmartDesk has its built-in PC mounted underneath the middle section, allowing IT departments to access it for upgrades and maintenance. The regular SmartDesk actually has two options for its built-in PCs.
The default version has an NVidia 1050 GTX 4GB graphics card, along with 16GB worth of DDR4 RAM. It has 256GB of SSD and one terabyte of HDD storage.
The "higher performance" SmartDesk has a NVidia 1060 GTX 6GB graphics card and 32GB of DDR4 RAM. It similarly has 256GB of SSD and two terabytes of HDD storage.
While they're not the most powerful computers in the world, each version more than holds up as capable workplace PCs.
Motion Sensors
Somehow more impressive than the three monitors and the built-in PC is the Stark Gesture System, SmartDesk's proprietary motion sensor system.
Similar to how Tony Stark flicked his hands around to access his artificially intelligent system J.A.R.V.I.S. in the Marvel films, you can similarly access files and move around items on your SmartDesk screen by waving your hands.
You can do something as simple as scrolling through a PDF to zooming in and out or even copy and pasting documents without touching a screen or a touchpad. While there's a learning curve for using this innovative technology, it's one of the regular SmartDesk's most defining features.
Who is the Cemtrex SmartDesk For?
The Cemtrex SmartDesk is for any business that's looking to modernize its workplace. Tech-savvy companies that are shifting to remote working environments and will find great use in the SmartDesk's ergonomic design.
IT departments for large corporations or development firms could also leverage the SmartDesk to show off specific projects or diagnose issues in a quick and intuitive way. The three monitor setup allows for an informal stage for a presentation. This could also benefit sales and marketing teams.
Some other industries where employees can maximize the features of the Cemtrex SmartDesk include government, security, educations, finance, and healthcare.
Because of the tall price, these desks are typically purchased by enterprises looking into the latest tech to optimize their workplace. Let's take a look at the price tag to see how much Cemtrex SmartDesks go for.
How Much Does the Cemtrex SmartDesk Cost?
The Cemtrex SmartDesk Connect is the slightly cheaper version of the SmartDesk. It lacks the built-in keyboards and touchpad, the PC, and motion sensors. It does, however, include the laptop dock to connect your device.
The starting price for the Connect is $2,290. You can also purchase an extra mouse for $30, a keyboard for $34, and a webcam for $45. It comes with a free one-year warranty, but you can alternatively purchase a 2-year warranty for $299.
The regular SmartDesk is outfitted with the aforementioned PC, motion sensors, and built-in keyboard and touchpad. The "High Performance" version costs $2,499 while the "Higher Performance" variant clocks in at $2,990. A two-year warranty can be purchased for $399, otherwise, the one-year warranty is free.
Cemtrex SmartDesk Review
There's no doubt that the Cemtrex SmartDesk is one of the most sophisticated, cutting-edge smart desks money can buy. The specs and technology cannot be understated.
The regular SmartDesk's built-in PC isn't the most powerful computer you can get, but considering how this is a smart desk first and a computer second, that's excusable. Plus, it's much more powerful than most standard laptops.
The Stark motion sensors do take some practice, but it is intuitive if not a little unnecessary. The regular SmartDesk comes with two black finishes, as we mentioned, but both are susceptible to fingerprints.
The Connect variant is decidedly limited compared to the regular version, but it lets you connect your laptop easily.
The price, however, will be the biggest point of contention.
The regular SmartDesk nears the $3,000 range, well out of most small business budgets. The Connect version requires you to get your own Bluetooth keyboard and mouse unless you purchase it with the package. This is already on top of the $2,000+ price tag.
However, Cemtrex is clearly catering to large companies with a larger tech budget, so the price might not be an issue for some. Overall, based on the specs, I think the price is warranted. But as a solo entrepreneur working from home, it's a little out of my price range.
I'm also somewhat limited on space. The SmartDesk isn't HUGE, but it isn't super small and compact either. So, if you're looking at this desk as a personal addition to your remote workspace, take measurements of the room. You'll want the square footage to support the desk so that it doesn't make your work environment feel claustrophobic.
It's worth noting that the speakers aren't the best for either the Connect or the regular SmartDesk. Users can, however, connect their own wireless headphones as well.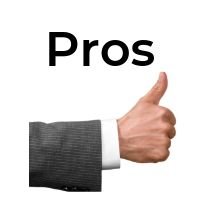 Pros: What We Like About the Cemtrex SmartDesk
Innovative design with all the features you need in a modern office
Intuitive height controls that allow you to work standing up or sitting down
The Control variant connects to your laptop quickly
The regular SmartDesk has a very respectable built-in PC
The Stark Gesture System is surprisingly intuitive and cool to use
Makes little noise and has a quiet cooling fan
Cons: What We Didn't Like About the Cemtrex SmartDesk
Unless you're a larger company, it will be out of most people's budgets regardless of the model
External audio isn't great
Motion sensors have a learning curve and might not even be used by some
Doesn't offer PC customization options
More Sit to Stand Desk Options
Check out these other standing desk options: