I hate sitting all day. Chances are, you do too.
But the idea of standing in the same position all day, every day, sounds comparably miserable, even considering some of the health benefits.
FlexiSpot has the solution for those of us who are standing desk curious but need the option of sitting when we want.
I personally tested their popular E7 model myself, and I'm going to tell you whether it's worth it or not.
We also tried out the FlexiSpot E7 Pro. Check out what we thought in our review >>
FlexiSpot E7 Standing Desk – See What's New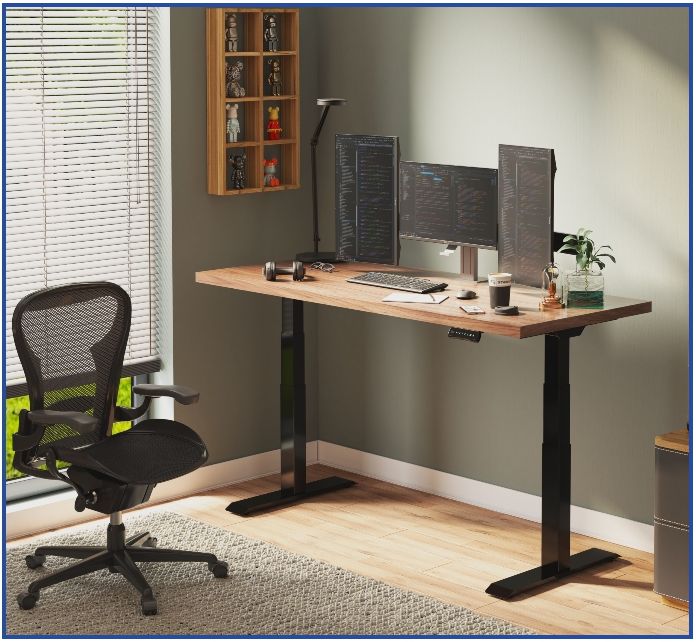 We just tested (and fell in love with) FlexiSpot's new E7 Standing Desk
What's New?
Extra stability & weight capacity (see what it can do in our video)
More sizes, tabletops, and shapes available (like the curved front for an ergonomic fit)
LED touch screen
Child lock
15-Year warranty
Button copies coupon to clipboard & opens Flexispot.com
In recent years, adjustable height desks have been getting more popular. FlexiSpot is one of the leading brands in this category.
In this review, we'll explore the FlexiSpot E7's properties — including its pros and cons — to help you decide if it's the ideal standing desk for you.
Advertising Disclosure
Advertising Disclosure
We offer this website completely free to our visitors. To help pay the bills, we'll often (but not always) set up affiliate relationships with the top providers after selecting our favorites. However, we do our best not to let this impact our choices. There are plenty of high-paying companies we've turned down because we didn't like their product.
An added benefit of our relationships is that we always try to negotiate exclusive discounts for our visitors.
We sometimes make a small commission on products we test and review.  This helps us offset our expenses at no additional cost to you.  And in some cases manufacturers pass along discounts that we share with our readers.
FlexiSpot E7 Standing Desk Review
In general, I must say I like the FlexiSpot E7.
When it arrived and I saw how heavy it was, I was both excited (since this meant it was going to be sturdy) and also a little hesitant (because we all know how much of a challenge assembling furniture can be).
Thankfully, with the help of an instructional YouTube link, it took me only around 42 minutes to assemble. Scratch that, it took my 11-year-old daughter, with some supervision from me, from start to finish. The only hang-up I have with assembly was the cable tray, which I found wasn't explained well in the instructions.
Once assembled, I love the sleek look of this desk. I'm confident any of the many diverse finishes that it comes in would look great in any office, and the adjustable width makes it easy to fit it in even the smallest of home offices.
The quiet operation and height memory settings make it easy, efficient, and quiet to switch between sitting and standing as many times as you want throughout the day.
Lastly, this desk is sturdy. It can safely hold up to 335 lbs even while in operation, so if you have a hefty desktop computer (or want to take a nap on it for some reason) it has you covered. It will also evenly distribute weight no matter how unbalanced the weight you place on it is, it won't wiggle or wobble.
FlexiSpot E7 Standing Desk Unboxing & Review Video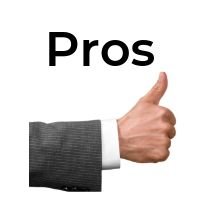 Pros: What I Like About the FlexiSpot E7
There are plenty of things to love about the FlexiSpot E7. In general, my experience was very positive.
It's very easy to assemble, and it took my 11-year-old daughter and I (I mostly just supervised) under an hour from start to finish.

It's super sturdy and can hold a lot of weight. If you don't believe me, check out the video below of it operating while there's a person lying down on it.

The electric raise/lower feature is not only easy to use and fast, but it's also surprisingly smooth and quiet.

You can program your preferred standing and sitting heights, and it will remember them, making it easy to switch between the two without giving it much thought.

On top of being functional, it also looks great in my office (I got the bamboo top desk).

The width is also adjustable so it can fit in smaller spaces.

It's suitable for users with heights from 4'2" all the way up to 6'4" (if you're taller than 6'4", you may want to add a monitor stand to your workstation).

The cable tray keeps all of those charging cords organized, which is also helpful if your furry coworker likes to chew on or play with your cables.

FlexiSpot has options that are far more affordable than many other desks like it.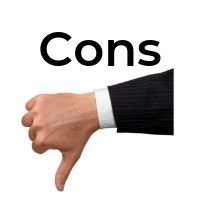 Cons: What I Didn't Like About the FlexiSpot E7
Though the cons on this desk are minimal, here are a few features that I wasn't necessarily a huge fan of:
The shipping package that the desk came in was heavy, so bringing it inside was a group effort, but this is just a consequence of how sturdy the FlexiSpot is.
The convenient cable tray was a little bit confusing to install. In the end, you ultimately slip it under screws, which wasn't very clear from the instructions.
You will need to buy an anti-fatigue mat to stay comfy, but this is a good idea for any standing desks, so I can't fault FlexiSpot for that.
FlexiSpot E7 Overview
How Does FlexiSpot E7 Work?
The operation of the FlexiSpot E7 is easy enough for anyone to use. Choose from any of the beautiful desktop materials for an adjustable height desk that looks great in your space.
First, you adjust the desk to your desired width and frame shape. Pick between a C-shape for maximum under-desk space or a T-shape for a more centered workstation.
It comes with a built-in keypad panel that allows you to raise and shorten the desk whenever you want it. You can also program up to four presets, so once you find the perfect standing and sitting height, you can switch between the two at the press of a button.
What Changed with the FlexiSpot E7?
The FlexiSpot E7 has undergone some recent changes in response to some of the complaints about previous versions.
Namely, the new E7 features an embedded cable tray to keep your workspace clean and organized. The people wanted a place to put their cords and FlexiSpot made it happen.
Who Uses FlexiSpot E7?
Anyone who uses a desk for any reason can use the FlexiSpot E7.
Personally, I use it for comfort and versatility while working from home on my computer. Many folks working remotely will appreciate the options it gives them.
The quiet operation of this motorized standing desk means you could also use it in your office without disturbing any of your coworkers.
It's also a great pick for any gamers since the carbon-steel frame is strong enough to support dual monitors and you can adjust the height to the perfect level for your favorite gaming chair.
Is FlexiSpot Legit?
FlexiSpot is a very trustworthy brand, considering that they have 20 years of experience in the ergonomics industry and have helped over 10 million people avoid spine health problems with their array of products.
They have over 600+ R&D engineers, so they're constantly working on improving their products and adding to the list of their 1,000 patents.
Is FlexiSpot a Good Brand?
Not only do they have the volume of sales and experience, but they also have highly-rated products and sit-stand workstations, winning awards for the "Top Rated Standing Desk" by TechRadar in 2021 and 2022.
Major brands like Bank of America, IBM, Starbucks, and Google are loyal customers of FlexiSpot. If the brand is good enough for these industry leaders, then you know you're getting a quality product with great 24/7 customer support.
FlexiSpot Standing Desk Promo Code
We've negotiated an exclusive discount with FlexiSpot.  Get your FlexiSpot standing desk discount code here.
FlexiSpot E7 Standing Desk  – See What's New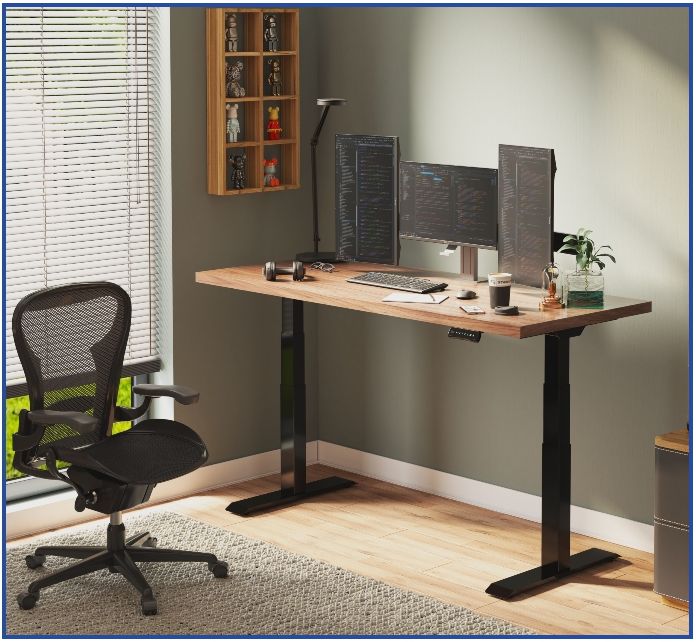 We just tested (and fell in love with) FlexiSpot's new E7 Standing Desk
What's New?
Extra stability & weight capacity (see what it can do in our video)
More sizes, tabletops, and shapes available (like the curved front for an ergonomic fit for your workspace)
LED touch screen
Child lock
15-Year warranty
Button copies coupon to clipboard & opens Flexispot.com 
FlexiSpot E7 Alternatives
Apart from the Flexispot E7, here are some of the company's other height-adjustable desks.
For added health benefits, check out our review on the WalkingPad A1 Pro foldable treadmill.
If you don't want to commit to a standing desk, consider FlexiSpot's M3 Riser (check out our review).
If you want to look at your options outside of FlexiSpot, there are plenty of alternatives worth checking out:
Frequently Asked Questions
What is the proper height for a standing desk?
The proper height for a standing desk varies depending on how tall you are, but a good rule of thumb is to put it at a height where your elbows are at a 90-degree angle while typing.
How much should you spend on a standing desk?
A good amount of money to spend on a standing desk is around $500-$700.
Is FlexiSpot E7 worth it?
In my personal experience, the versatility and easy use of the FlexiSpot E7 makes it worth the investment.
How long does it take FlexiSpot to ship?
When you place an order with FlexiSpot, they typically dispatch your product within a window of 3 to 6 business days. This is not a fixed period, as the actual duration can be influenced by a variety of factors, such as the specific product you've ordered, the availability of stock, and the shipping destination.
Depending on the shipping service utilized and the delivery address, it may take a further 2-5 business days for the order to reach you. It's also important to remember that unexpected delays could potentially occur due to weather conditions, courier issues, or other logistical challenges.
How long should you stand at a standing desk?
Research shows that you should stand for about 15 minutes at a time, alternating between standing and sitting for best results.
Are Flexispot desks good?
Yes, Flexispot desks are generally well-regarded in the industry. They are known for their quality, durability, and functionality. These desks offer a range of adjustable standing desks, helping to promote better posture and healthier work habits.
They often feature spacious work surfaces, easy height adjustments, and sturdy frames, making them a popular choice among users who value comfort and flexibility in their workspace.