We've been through the standing desk phase, but now it's time to level up. Enter the under-desk treadmill.
I had a chance to try out the Flexispot E7 Standing Desk [review], and now I got to take a stroll on the WalkingPad A1 Pro treadmill.
I'll let you all know if it's worth it before you add one more thing to your work-from-home setup.
FlexiSpot WalkingPad A1 Pro – What I Liked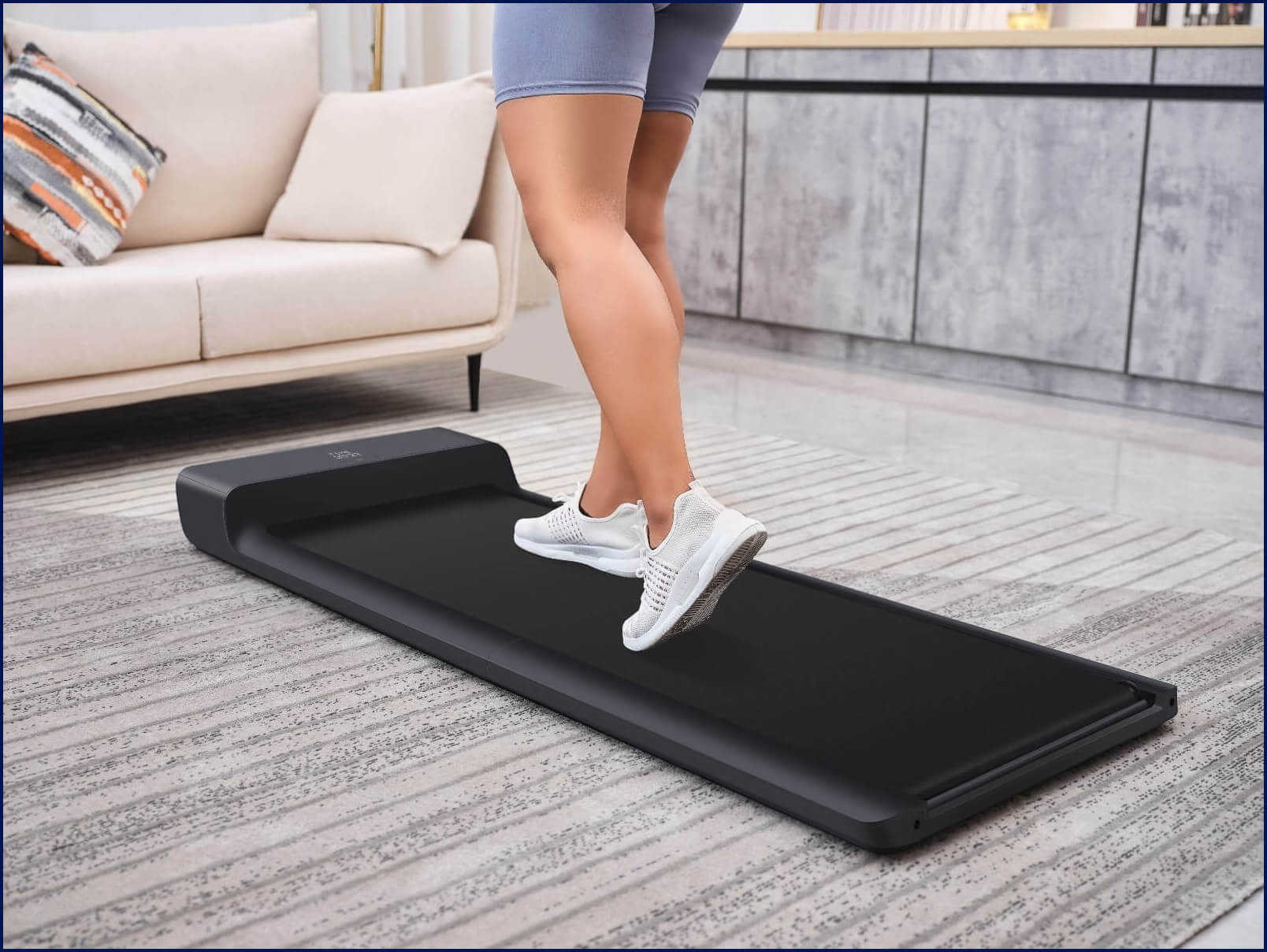 I just tested (and fell in love with) the WalkingPad A1 Pro
Here's What I Liked:
No assembly required
Very portable, it has a small footprint and rollers on the end
Folding feature does not impact functionality
Visit FlexiSpot
In recent years, standing desks have been getting more popular, so we've been seeing more and more accessories to go with them.
In this review, we'll explore the WalkingPad A1 Pro's properties — including its pros and cons — to help you decide if it's the ideal accessory for you.
Advertising Disclosure
Advertising Disclosure
We offer this website completely free to our visitors. To help pay the bills, we'll often (but not always) set up affiliate relationships with the top providers after selecting our favorites. However, we do our best not to let this impact our choices. There are plenty of high-paying companies we've turned down because we didn't like their product.
An added benefit of our relationships is that we always try to negotiate exclusive discounts for our visitors.
We sometimes make a small commission on products we test and review.  This helps us offset our expenses at no additional cost to you.  And in some cases manufacturers pass along discounts that we share with our readers.
FlexiSpot WalkingPad A1 Pro Review
Overall, if you're interested in a treadmill for under your standing desk, check this one out.
For starters, I love not having to assemble things. This treadmill was just a plug-and-play type of deal, so I could use it straight out of the box.
It's surprisingly lightweight and the wheels make it easy to move around when I switch between standing, walking, and sitting throughout the day. Don't let the weight or wheels fool you, though, this treadmill is quite sturdy.
While I was, admittedly, a bit wary of the folding feature (seriously, a folding treadmill sounds impossible) I was pleasantly surprised by how easy it was to fold and how little it affected the functionality of the treadmill itself.
There was no seam or awkward gap in between the two halves when it was unfolded and in use.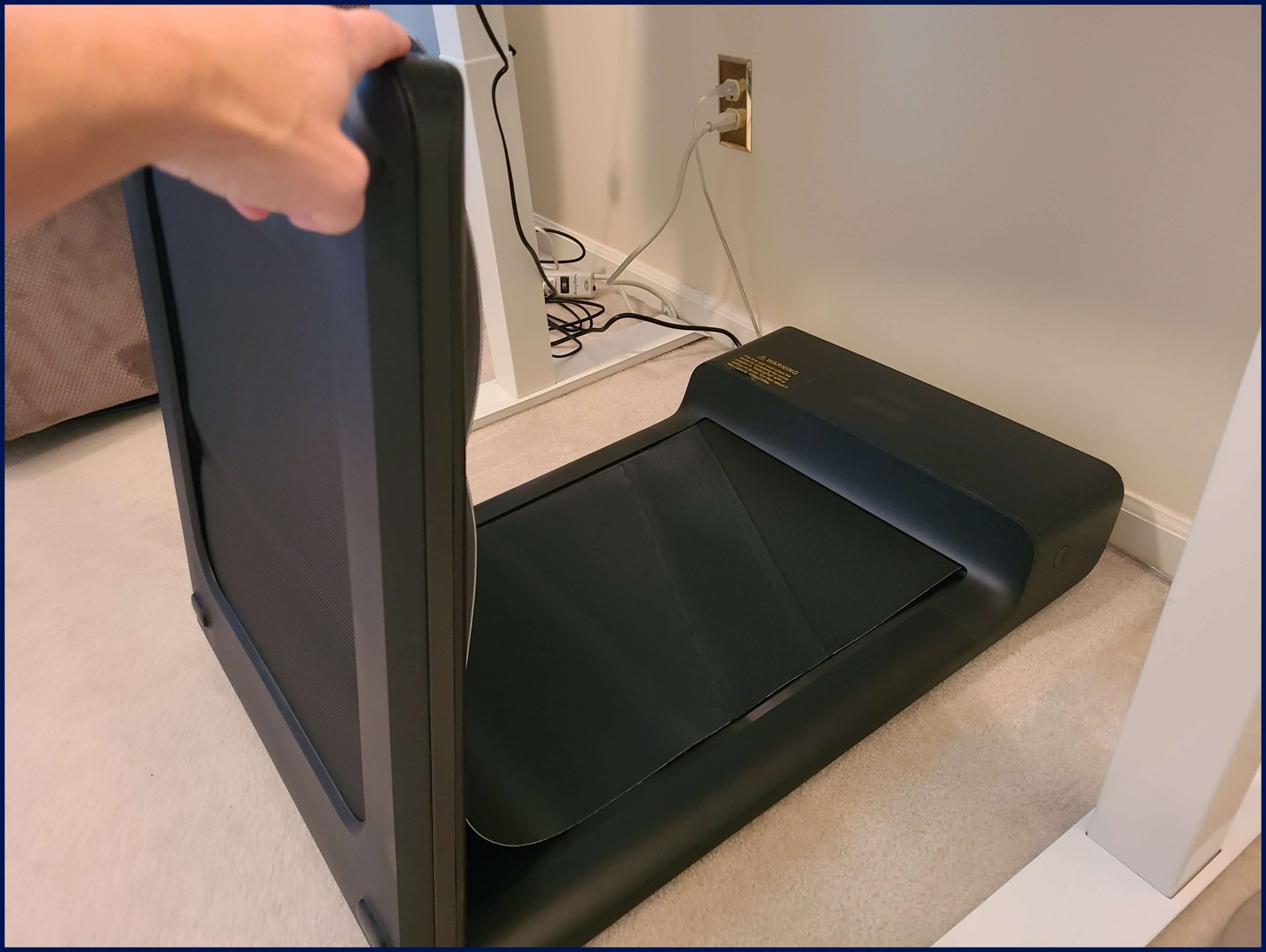 When it comes to speed control, I had the option to manually adjust the speed by using a remote (which was a bit confusing to set up) or the automatic response setting.
It isn't completely silent like some treadmills, but its biggest selling point is that it's compact, so the trade-off isn't bad.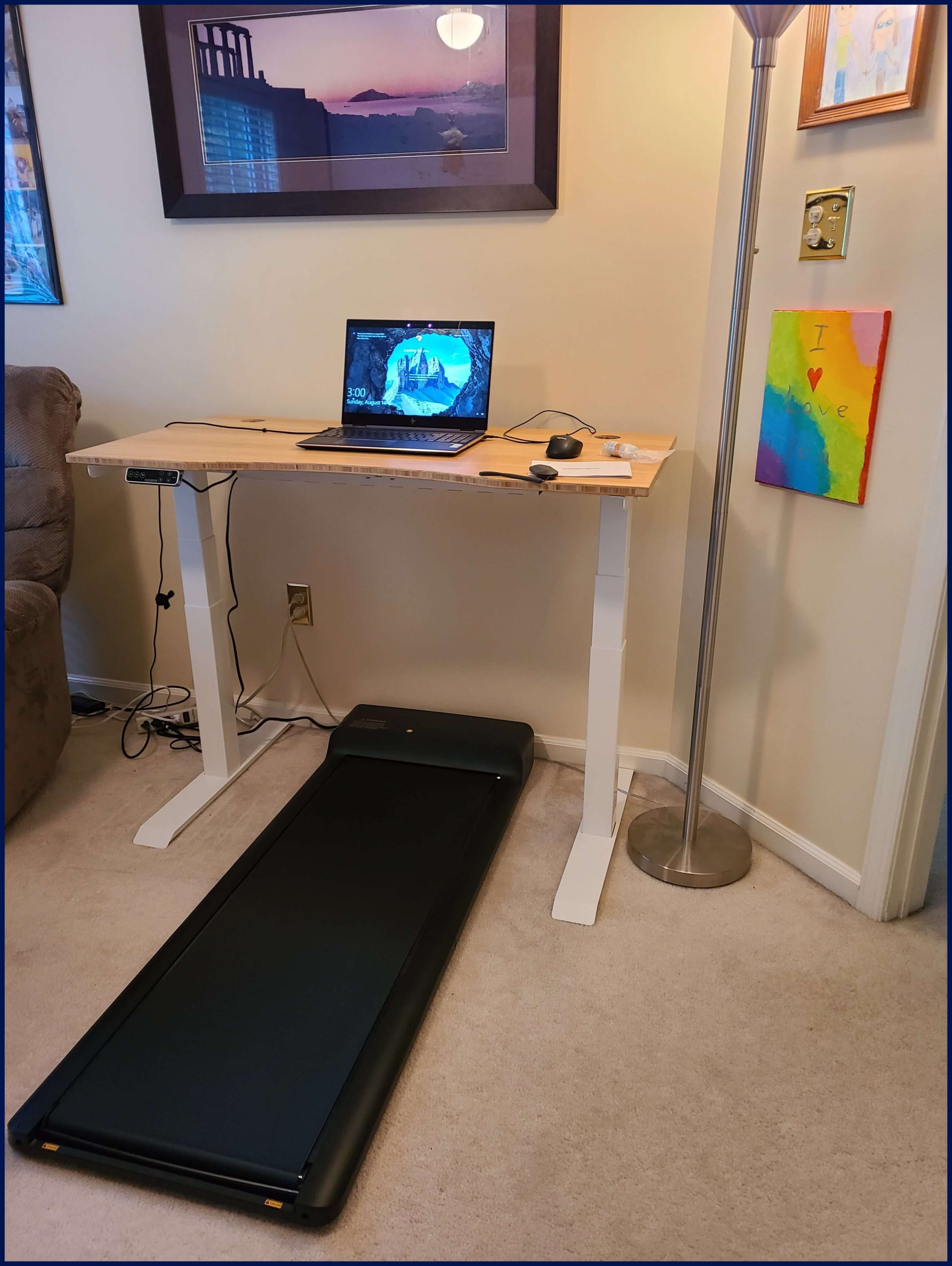 My favorite part about the WalkingPad was that it quite literally keeps me on my toes. With this treadmill and my automatically adjustable Flexispot E7 Sit/Stand Desk, I can switch between sitting, standing, and walking, which gives me some energy throughout a long day in the office.
WalkingPad A1 Pro Unboxing & Review Video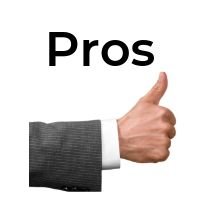 Pros: What I Like About the WalkingPad A1 Pro
Honestly, I like a lot about it.
There's no assembly required, just unbox and plug in
When folded up, it has an extremely small footprint and has rollers on the end for portability
It's sturdy and the folding feature does not impact the functionality
Lightweight compared to normal treadmills (light enough to fold and roll by yourself, but two people should carry the delivery box in)
Comes with a bottle of lubricant for maintenance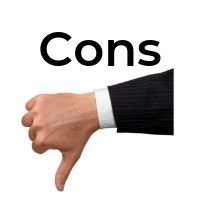 Cons: What I Didn't Like About the WalkingPad A1 Pro
There are some areas where there's room for improvement.
Not silent like some treadmills but the goal of this model is small size and portability
230 lb weight limit makes it inaccessible for people over that weight
Setup instructions for the manual speed control remote are a little confusing
A bit of a learning curve with the automatic feature, but it's slick and intuitive
FlexiSpot WalkingPad A1 Pro Overview
The WalkingPad A1 Pro is a foldable, compact under-desk treadmill, designed for use with standing desks.
Its biggest strength is how compact and portable it is. When laid flat, the WalkingPad A1 Pro measures 56.5″D x 21.5″W x 5″H.
This compact treadmill can also fold completely in half, right at the center of the treadmill itself. The company has a patent for this tech design, so you won't be finding anything quite like it elsewhere. The folded dimensions are 32.5″x21.5″x5″, making it small enough to store under the couch or bed, or even folded under your desk when not in use, depending on how big your desk is.
It comes on wheels and weighs under 70 lbs, making it easy to maneuver all by yourself.
The WalkingPad also has an intelligent speed adjusting feature so it can recognize how fast you're walking and move faster or slow down in response.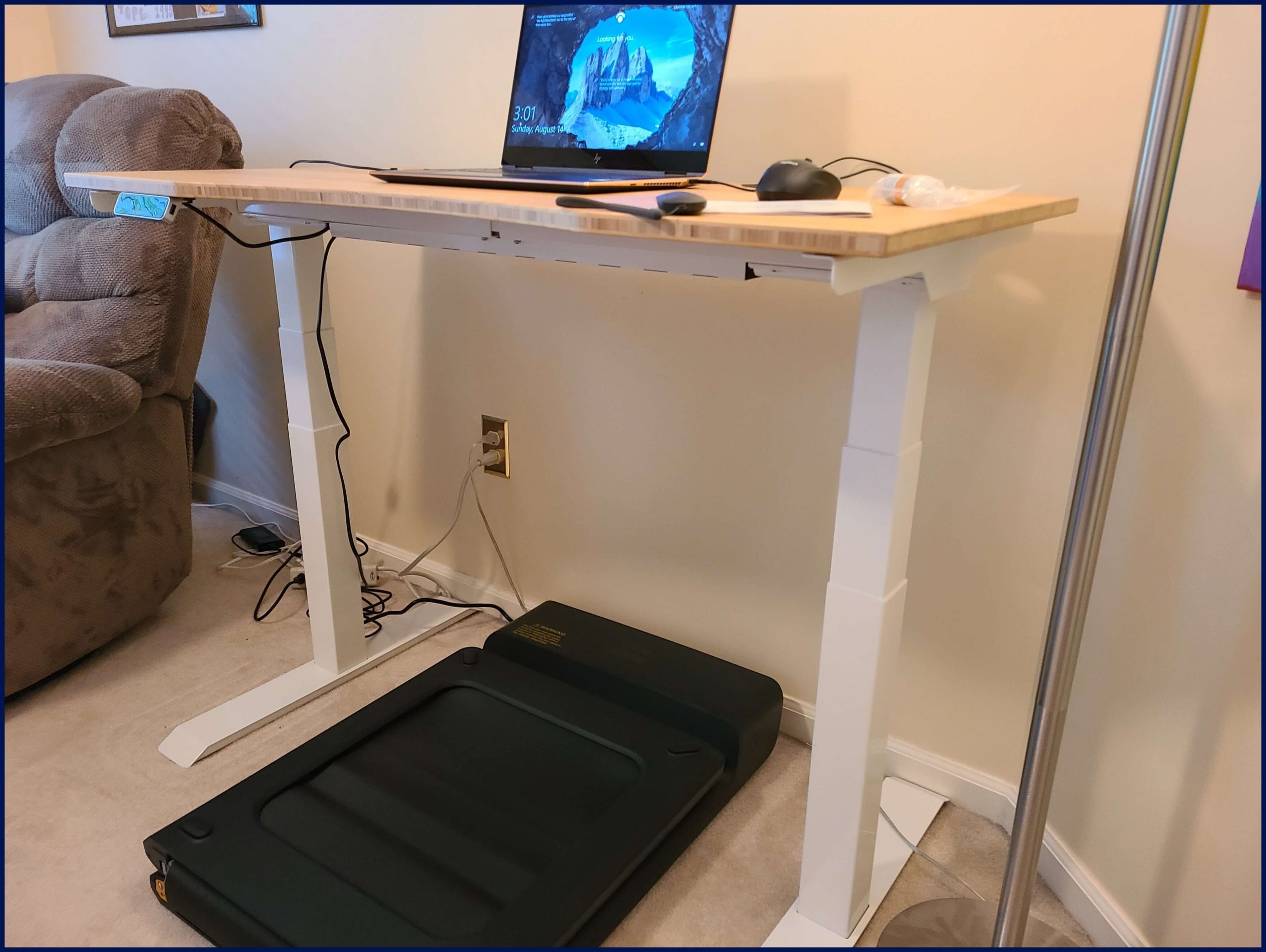 How Does WalkingPad A1 Pro Work?
The WalkingPad functions on the same premise as any other treadmill. It uses a moving belt to allow users to walk without actually going anywhere. But it's not quite that simple.
This treadmill is compact and designed to be easily moved around and used under standing desks.
Once plugged in, the WalkingPad is in standby mode until you use it.
You can turn the motion on manually by using the remote or the app on your phone. Once you're on it, you can either adjust the speed using the remote or app or switch to automatic mode.
In automatic mode, the treadmill will automatically adjust the speed based on where you're standing. If you walk near the front of the treadmill, it will speed up. If you walk more toward the back, it will slow down.
When not in use, you can fold the treadmill in half and use the wheels to move and store it wherever you want to.
Who Uses WalkingPad A1 Pro?
The WalkingPad A1 Pro is typically used by folks with desk jobs who work from home.
It's a popular option for this crowd because of its health benefits and the opportunity to break the day up and keep folks energized during long days at the computer.
Is WalkingPad Reliable?
WalkingPad is reliable and has won awards for its unique design and patented technology features.
My unit works without a hitch, and from what I've read from other reviewers, there aren't complaints of their WalkingPads breaking easily or having any manufacturing defects.
WalkingPad A1 Pro Alternatives
Though no under-the-desk treadmill can fold in half like this one, there are a few smaller, foldable treadmills you could consider.
Disclosure: I sometimes receive compensation from referrals to products I mention, but that does not impact my opinions and helps keep this website going.
FlexiSpot E7 Standing Desk  – My Top Pick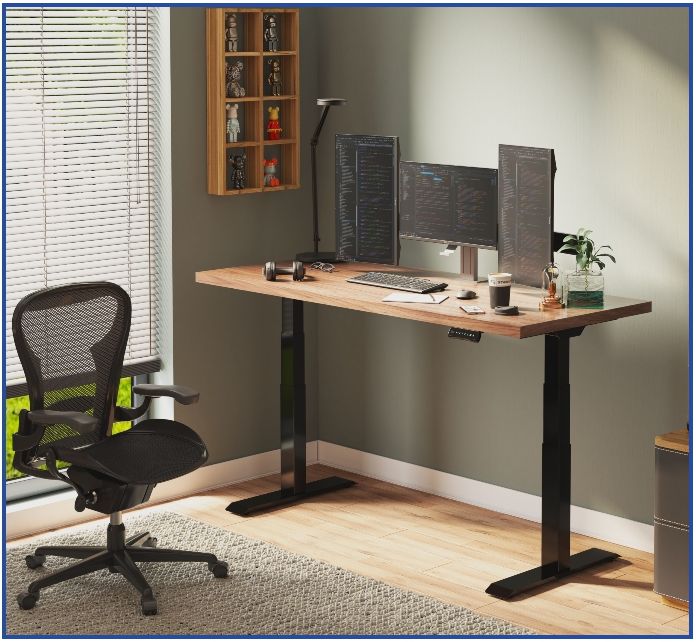 We just tested (and fell in love with) FlexiSpot's new E7 Standing Desk
What's New?
Extra stability & weight capacity (see what it can do in our video)
More sizes, tabletops, and shapes available (like the curved front for an ergonomic fit)
LED touch screen
Child lock
15-Year warranty
Visit FlexiSpot
Frequently Asked Questions
Is the WalkingPad A1 Pro worth it?
The WalkingPad A1 Pro is absolutely worth it if you're looking for a way to stay active while working your desk job and can afford a few hundred dollars in investment.
How much does the WalkingPad A1 Pro cost?
The WalkingPad A1 Pro costs $599. If you buy through our Flexispot link, the WalkingPad A1 Pro costs $499.
Can you run on WalkingPad A1 Pro?
Though you can't run on the WalkingPad A1 Pro, you can jog on it.
How fast does the WalkingPad A1 Pro go?
The WalkingPad A1 Pro goes up to 3.72 miles per hour.
What's the difference between Kingsmith and Xiaomi?
Kingsmith is a member of the Xiaomi Ecological Chain Enterprise.