We'll cut to the chase: The FlexiSpot E7 [Review] is the winner here.
FlexiSpot E7 Standing Desk - Why We Recommend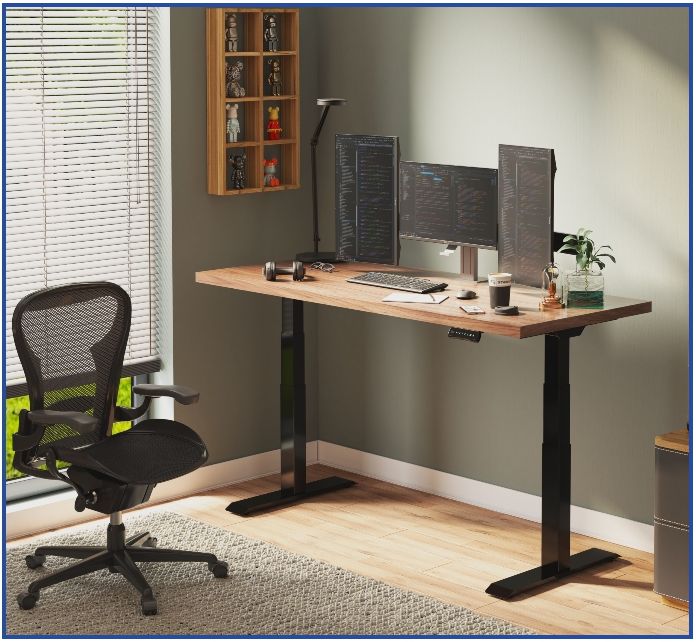 We just tested (and fell in love with) FlexiSpot's E7 Standing Desk:
Extra stability & weight capacity (see what it can do in our video)
More sizes, tabletops, and shapes available (like the curved front for an ergonomic fit)
LED touch screen
Child lock
15-Year warranty
Button copies coupon to clipboard & opens Flexispot.com
Ikea Bekant Unboxing & Review Video
But the
Bekant
has its benefits.
Starting off, let's check out ease of assembly. Geoff's 11-year-old daughter was able to put the E7 together in under an hour and it took me 2 hours. Operator error? Possibly. But, in my defence, the Bekant did seem to require a power drill, which I did not have.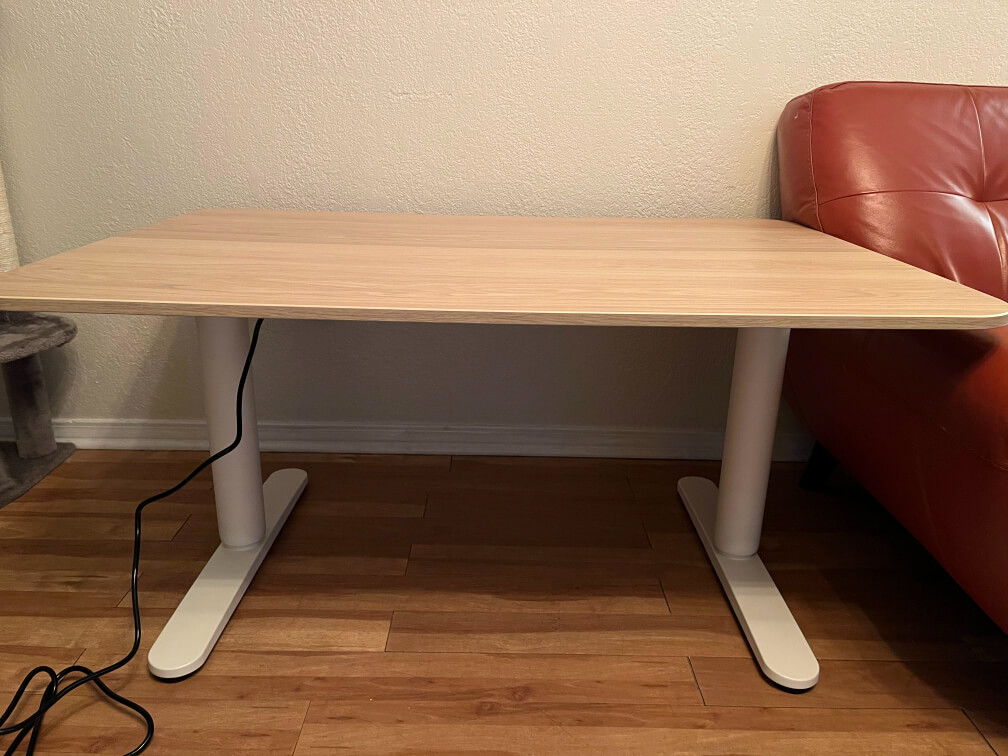 In terms of height, the E7 offers a wider range, which is important for folks taller than 6' (though my 5'6" self is just fine with the Bekant's max of 33 1/2".
Noise level is fairly comparable, as neither is too loud during operation.
The FlexiSpot E7 is just sturdier in general. It's made from solid carbon steel and has desktop options made from 100% solid bamboo, while the Bekant offers a hollow steel frame and a chipboard top.
The E7 is able to support up to 355 lbs., distributed unevenly, even at its tallest height. Meanwhile, the Bekant can support up to 154 lbs. and had a wordless infographic imploring me not to place too much weight on one side of the tabletop.
Lastly, the E7 has more bells and whistles. They offer a wide variety of tabletop finishes and materials as well as an LCD touchscreen for height adjustment, programmable height settings, and options to add cable management systems, wireless chargers, drawers, and casters.
The only category in which Bekant may be the winner is price.
In general, if you're going for cheap, the Bekant is fine. If you want a sturdy desk with useful features that will last you many years to come, the FlexiSpot E7 is worth the investment.
FlexiSpot E7 Vs. Ikea Bekant Comparison Table
FlexiSpot E7

Ikea Bekant

Price

Starts at $499

The smallest version starts at $309, 63-inch starts at $329

Min/Max Height

Min: 22.8"
Max: 48.4"
(Suitable for users 4'2" to 6'4")

Min: 25⅝"
Max: 33½"

Electrically adjustable?

Yes

Yes

Easy to assemble?

Yes, took under 1 hour

Sort of, took almost 2 hours

Noise level

Quiet

Mostly quiet

Programmable?

Yes, you can program preferred sitting/standing heights and it will remember the settings

No

Weight capacity

355 lbs.

154 lbs.

Sizes

47.2" - 80"

47 ¼" - 63"

Materials

Carbon steel structure, different materials available for desktop

Tabletop: particleboard
Structure: Steel

Finishes/styles available

Desktop options: Chipboard, bamboo, fiberboard, solid wood, bamboo with wireless charger
Frame colors: White, black, gray

Desktop options: Black stained ash veneer, white, white stained oak veneer
Frame colors: White, black

Warranty

15-year

10-year

Extra features

LCD keypad, child-lock button. Options to add cable management system, wireless charger, drawers, casters, monitor mounts, keyboard trays 

Cable management net
Ikea Bekant Alternatives
For added health benefits, check out our review on the WalkingPad A1 Pro foldable treadmill.
If you don't want to commit to a standing desk, consider FlexiSpot's M3 Riser (check out our review).
If you want to look at your options outside of FlexiSpot, there are plenty of alternatives worth checking out:
FlexiSpot E7 Standing Desk - Why We Recommend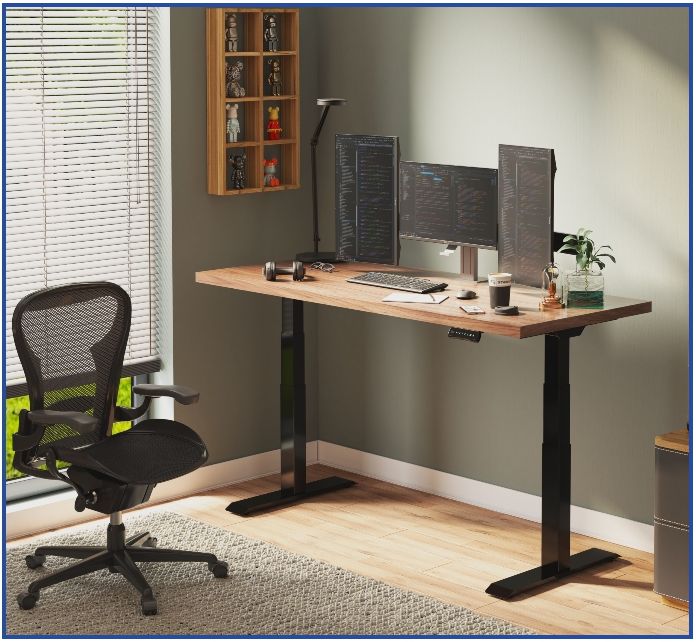 We just tested (and fell in love with) FlexiSpot's E7 Standing Desk:
Extra stability & weight capacity (see what it can do in our video)
More sizes, tabletops, and shapes available (like the curved front for an ergonomic fit)
LED touch screen
Child lock
15-Year warranty
Button copies coupon to clipboard & opens Flexispot.com