Among our team, we've tried just about every standing desk out there.
We've done a review on the Vari desk, a comparison between the E7 and IKEA BEKANT desk, and even a review on the M3 riser that can convert any desk into a standing one.
But now, our favorite Flexispot E7 has gotten an upgrade. So you know we had to try it.
Here's what we think of the Flexispot E7 Pro.
FlexiSpot E7 Pro Standing Desk – What's Different?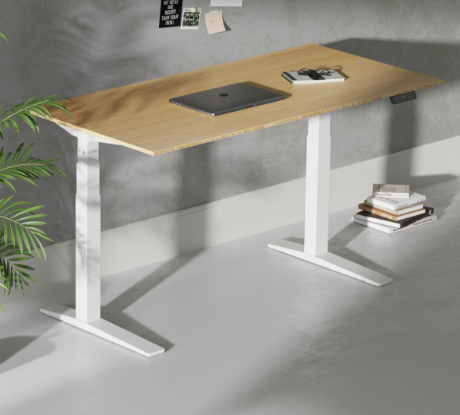 Our new favorite! The FlexiSpot E7 Pro
What's Different?
Taller and sturdier than the original E7 (suitable for 6'4″ and taller!)
Nearly 100 additional lbs capacity compared to E7
Extended cable tray and magnetic fabric cable cover
Free self-gripping tape and cable clips included
Advertising Disclosure
Advertising Disclosure
We offer this website completely free to our visitors. To help pay the bills, we'll often (but not always) set up affiliate relationships with the top providers after selecting our favorites. However, we do our best not to let this impact our choices. There are plenty of high-paying companies we've turned down because we didn't like their product.
An added benefit of our relationships is that we always try to negotiate exclusive discounts for our visitors.
We sometimes make a small commission on products we test and review.  This helps us offset our expenses at no additional cost to you.  And in some cases manufacturers pass along discounts that we share with our readers.
FlexiSpot E7 Pro Standing Desk Review
I upgraded from an old Ikea desk, and I'm so glad I did.
The desk is large, but not bulky. It looks sleek, operates smoothly and quietly, and comes with a large cable tray plus clips to keep everything organized. The memory settings are great because I'm able to just push a button once, and it remembers the exact height I like it. If I could purchase it again, I might've gotten a different tabletop, but that comes down to preference and budget.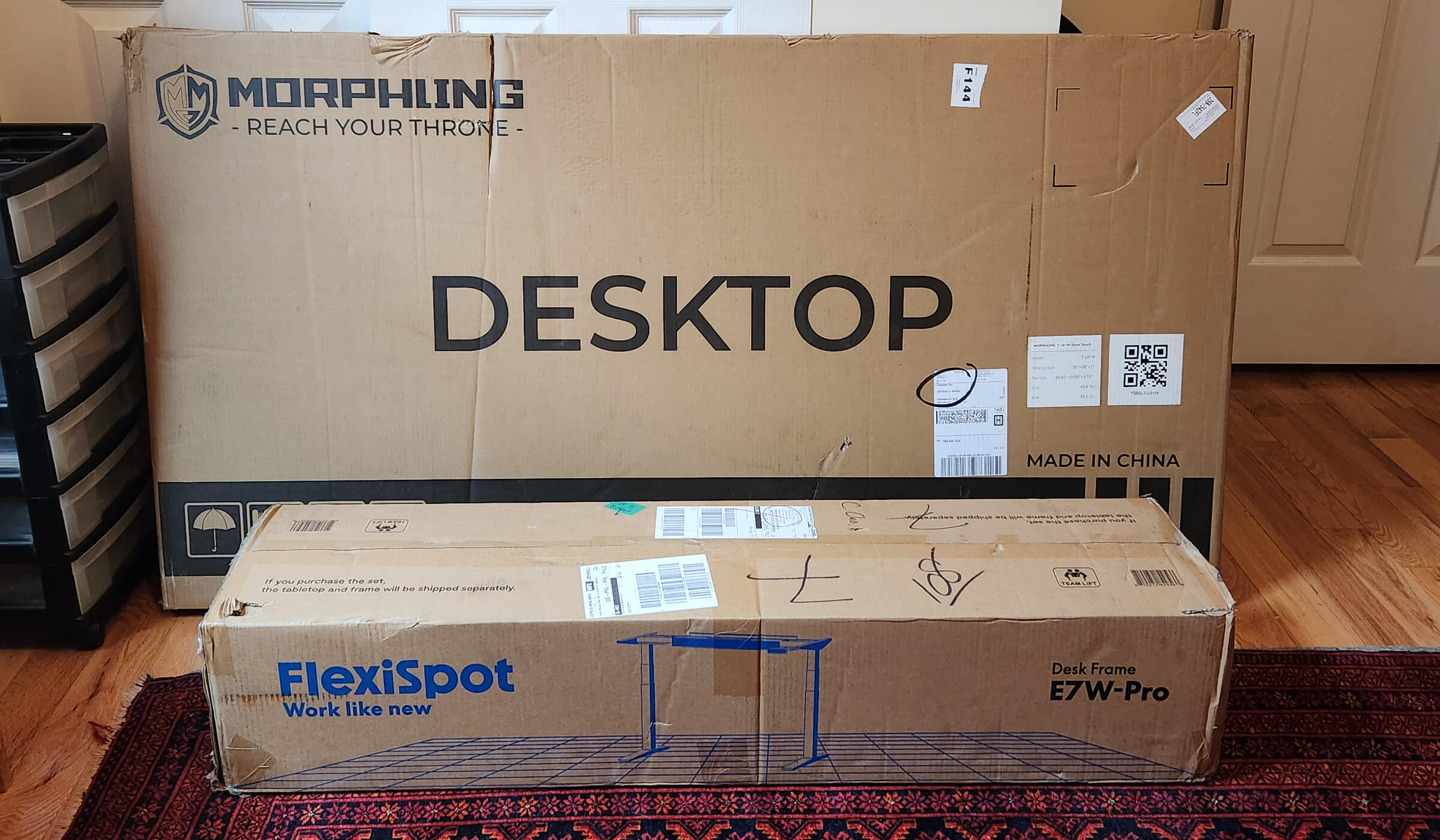 It has enough room for my entire work-from-home setup and is sturdy enough that I feel confident nothing will fall off. In fact, I tried adjusting it with a cup of water on the tabletop, and it barely moved.
While it is on the pricier side, I use it every day so I think the investment is well worth it. Whether you're switching from another standing desk (which is worth it!)  or if this is your first one, I recommend it.
The construction process was the only part I had an issue with. It comes in two heavy boxes (one for the frame, one for the top) that I had to lug up four flights of stairs (!!!), and I definitely had to enlist help to carry the frame up.
That being said, the tools provided were sturdy and useful (most other times, I reach for my own tools, but I'll definitely be using the tools provided by FlexiSpot for other projects.)
The build took me about 1 hour to put together, but that's because I'm only used to building Ikea furniture with clear instructions, and, unfortunately, the FlexiSpot instructions were not all that clear.
For example, it doesn't tell you which was in front or back for certain parts, so there were times I had screwed parts in but had to redo it because I had it flipped.
Also, I had some trouble with step #2. The 7.87 inch mention was very confusing, and I still don't know why it was included (that was the only place I could screw the frame in, so I couldn't have even adjusted the placement if I wanted to).
The tabletop I received, which is the gaming line, didn't have all the screw holes needed. Specifically for the cable tray in the back. I ended up pre-drilling and creating my own, which wasn't too bad.
I did end up enlisting the help of my wife, but I'm sure a competent person wouldn't have as much trouble as I did. However, I don't think I'm the worst at building furniture, so take that as you will.
P.S. I got an anti-fatigue mat and it was a game-changer, so I highly recommend getting one for your own E7 Pro Plus or any standing desk for that matter.
FlexiSpot E7 Standing Desk Unboxing & Review Video
Is the FlexiSpot E7 Pro Worth It?
Although it's definitely on the pricier side, I say the FlexiSpot E7 Pro is definitely worth it.
With all of the features, the sturdiness, and the smooth, quiet operation, this sit-stand desk is the perfect way to incorporate the health benefits of standing at work into your daily WFH routine.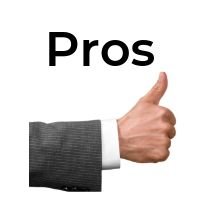 Pros: What I Like About the FlexiSpot E7 Pro
Highlights of this new desk include its sturdiness, quality, height memory settings, and organizational accessories to keep things tidy.
It's a sturdy boy! I'm not worried at all that I have a big monitor and laptop and a bunch of other accessories on there. While sitting, while it's in the middle of rising, or when in standing mode – no concerns about build quality.
Height memory settings are solid – just a single click of a button (4 options/memory settings – one for standing, one for sitting, and two custom ones you can set.)
The desk is quiet and smooth (the cup of water I have on my desk barely moves) when it rises, and relatively quick. I wasn't twiddling my thumbs during this process.
I'm 5'10" and have no issues with adjusting height – this will work for people taller than me and shorter.
I got a magnetic sleeve to hide the bulk of the wires (ones that connect for power and come from each leg to the center module) – I love this, it really does its job – but please excuse my mess of cables in the background for my monitor, dock, and such – I promise I'll clean it up!
In addition, it comes with a cable tray, which is super convenient to hold your charger and any other wires. It allows you to have a very clean setup.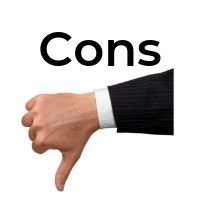 Cons: What I Didn't Like About the FlexiSpot E7 Pro
The biggest shortcomings of the FlexiSpot E7 Pro are the unclear instructions and slight wobbliness.
Some parts of the instructions weren't clear – but it's not hard to figure it out in the end
I was missing holes for my desk that I had to pre-drill myself, and I was left with some extra screws (which I shouldn't have had), but the desk is holding together!
I initially had both my monitors on a mount – and the desk was pretty wobbly. I took the bigger one off the mount and tried to distribute the weight of items across the desk, and less wobbly. In the standing position, there is a slight wobble for me, but again, it could be due to the way I put it together. But I did see other people online had issues with it being wobbly.
FlexiSpot E7 vs E7 Pro: What Are the Key Differences?
Product

E7

E7 Pro

Price 
$329.99 (frame only)
$499.99 (frame only)
Starts from $409.99 (with desktop)
Starts from $579.99 (with desktop)
Adjustable Height Range
(without desktop)
22.8"-48.4", 3-stage leg
25"-50.6", 3-stage leg
Max. Static Load
355 lbs
440 lbs
Keypad
Programmable
Programmable
Adjustment Speed
1.5"/s
1.57"/s
Motor
Dual
Dual
Cable Management
Cable Tray
Extended Cable Tray & Magnetic Fabric Cable Cover
Noise Level
50dB
50dB
Frame Color
Grey/Black/White
Grey/Black/White
Warranty
15 Years
15 Years
Other
N/A
Free Self-Gripping Tape & Cable Clips
FlexiSpot E7 Pro Overview
How Does FlexiSpot E7 Pro Work?
Operating the FlexiSpot E7 Pro is user-friendly, making it accessible to anyone. You have the option to select from a variety of attractive desktop materials for a height-adjustable desk that complements your workspace beautifully.
To get started, simply customize the desk's width and frame shape to suit your preferences. You can choose between a C-shape, which maximizes under-desk space, or a T-shape, which provides a more centrally focused workstation.
The desk is equipped with a convenient built-in keypad panel that enables you to easily raise or lower the desk to your desired height whenever you need it. You also have the flexibility to program up to four presets.
Once you've found your ideal standing and sitting heights, you can quickly switch between them with a single button press.
Who Should Buy a FlexiSpot E7 Pro?
Anyone who works from home should consider buying a FlexiSpot E7 Pro if they can find it in their budget.
Is FlexiSpot Legit?
Yes, with 20 years in the ergonomics sector, FlexiSpot has established itself as a reliable brand, assisting more than 10 million individuals in maintaining spinal health through their diverse product range.
With a team of over 600 R&D engineers, they continuously enhance their offerings and have secured over 1,000 patents.
Is FlexiSpot a Good Brand?
Beyond their impressive sales and experience, FlexiSpot boasts top-rated products and sit-stand workstations, clinching the "Top Rated Standing Desk" award from TechRadar in both 2021 and 2022.
Industry giants such as Bank of America, IBM, Starbucks, and Google consistently choose FlexiSpot. Their preference speaks volumes about the brand's quality and its exceptional 24/7 customer service.
FlexiSpot E7 Pro Standing Desk – What's Different?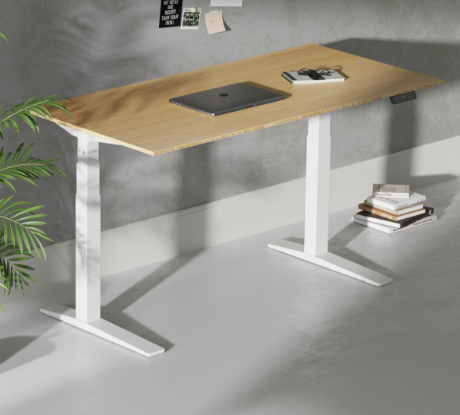 Our new favorite! The FlexiSpot E7 Pro
What's Different?
Taller and sturdier than the original E7 (suitable for 6'4″ and taller!)
Nearly 100 additional lbs capacity compared to E7
Extended cable tray and magnetic fabric cable cover
Free self-gripping tape and cable clips included
FlexiSpot E7 Pro Alternatives
Apart from the Flexispot E7 Pro, here are some of the company's other height-adjustable desks.
Here are a few FlexiSpot E7 Pro Alternatives:
Frequently Asked Questions
How high can the FlexiSpot E7 Pro go?
The FlexiSpot E7 Pro can go up to 50.6" high and goes as low as 25″.
Is the FlexiSpot E7 Pro stable?
Yes, the FlexiSpot E7 Pro is stable and can hold up to 440 lbs. It remains stable when rising and lowering the desk.
Is the FlexiSpot E7 Pro hard to build?
No, the FlexiSpot E7 Pro is not hard to build (though it does take some time and patience). Some of the instructions may not match with the tabletop you get, but in the end, nothing too difficult.
How much is the FlexiSpot E7 Pro?
The FlexiSpot E7 Pro starts at $579.99 for a full frame and desktop.