Flexispot offers ergonomic solutions for employees and entrepreneurs who want to lead a healthier and more productive lifestyle, whether they're in the office or working from home. The company provides a wide range of reasonably priced products to address various preferences.
     UPDATE — The Latest Flexispot Model Is Now Available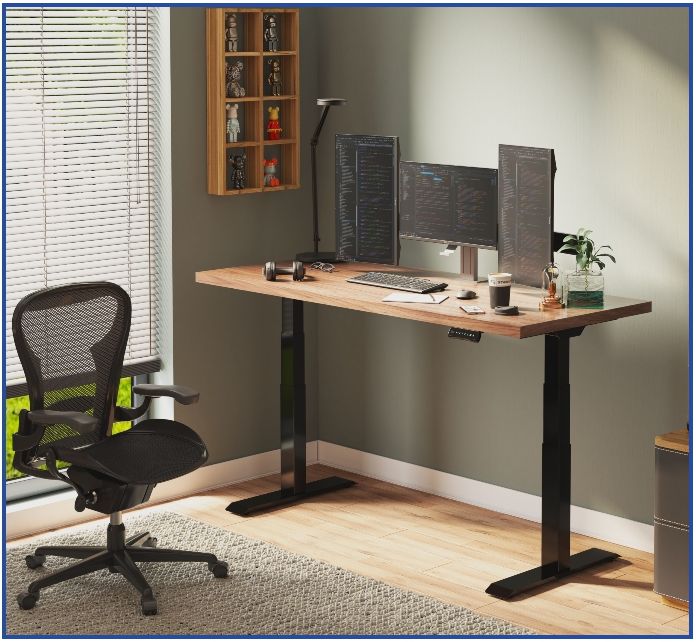 We just tested (and fell in love with) Flexispot's new E7 Standing Desk
What's New?
Extra stability & weight capacity (see what it can do in our video)
More sizes, tabletops, and shapes available (like the curved front for an ergonomic fit)
LED touch screen
Child lock
15-Year warranty
Check out the new, E7 Standing Desk
Read Our E7 Review
In recent years, standing desks have been getting more popular. Flexispot is one of the leading brands in this category.
In this review, we'll explore the Flexispot EN1's properties — including its pros and cons — to help you decide if it's the ideal standing desk for you.
Advertising Disclosure
Advertising Disclosure
We offer this website completely free to our visitors. To help pay the bills, we'll often (but not always) set up affiliate relationships with the top providers after selecting our favorites. However, we do our best not to let this impact our choices. There are plenty of high-paying companies we've turned down because we didn't like their product.
An added benefit of our relationships is that we always try to negotiate exclusive discounts for our visitors.
Flexispot Standing Desk Review
Flexispot has been in the ergonomic industry for over 20 years and boasts these achievements:
Saved ten million people from spine health problems
Enabled over 1,000 organizations to provide employees with a safe space
Built a research and development team of over 600 people
The company aims to provide individuals and companies alike with creative solutions toward better working environments. It offers an extensive item list, including desks, chairs, fitness machines, accessories, and so on.
Can Flexispot EN1 live up to its brand name? Let's delve deeper into the details.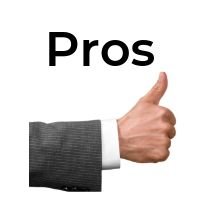 Pros: What We Like About the Flexispot EN1
Overall, we think the Flexispot EN1 is worth every dollar, even at its $359.99 MSRP. Here are reasons why we would recommend this product:
Desktop size: Desks should be big enough to fit work essentials without compromising ergonomics. The 48" x 24" is perfect for our employees' needs. It offers enough space for a basic work setup, including a desktop, a scanner/printer, and a phone.
Motor strength: The table moves up and down quickly without being too noisy, which means we're not anywhere near the 154-lb weight capacity. Based on our logs, the heaviest tabletops in our office only weigh about 75 lbs.
Height flexibility: With a range of 29" to 48.6", the Flexispot EN1 offers the perfect sit/stand height for most people. We love how even our 6'0 IT specialist found the ergonomics ideal.
Stability: Whether employees use this product standing or seated, it barely wobbles. The desktop only moves with extreme force; other than that, it feels safe and secure.
Aesthetics: While the table doesn't look like an avant-garde creation, we find that the white desktop works well for content creation. It allows us to produce beautiful flat-lay and B-roll content.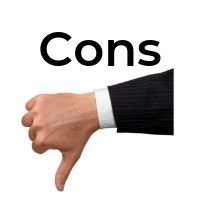 Cons: What We Didn't Like About the Flexispot EN1
We didn't catch any deal-breakers on the tables, but these disadvantages are worth mentioning. Below are the cons of using the Flexispot EN1.
Assembly process: We knew everything we needed was inside each box, but it took two of our team members about forty-five minutes to build the first desk. The instructions weren't foolproof. However, after the first successful attempt, our teammates completed the second and third tables at around 30 minutes for each.
Keypad: The keypad is next-level, and it almost made the pros list. It lets users program different preferred heights, from seated to middle to standing. It even allows employees to set alarms for when to stand. However, it needs to be more tactile instead of feeling like a single button.
Fingerprint magnet: The white/white table's desktop area is prone to fingerprint marks. Again, this problem might not be as noticeable with other color options. We had to get extended mouse pads for the three tables to protect them from other blemishes. However, like the other disadvantages on our list, it doesn't change our opinion that the Flexispot EN1 is worth its price.
Flexispot EN1 Overview
What Is the Flexispot Standing Desk?
Flexispot offers various adjustable standing desks boasting different materials, weight capacities, and height flexibility. Whether you're in a spacious industrial space, a modern minimalist office, or a work-from-home setting, you can find a product to match your needs.
One Google search on Flexispot standing desks will show you numerous videos, pages, and reviews about these products. They have their fair share of pros and cons, but the one thing users agree on is the convenience of turning these items into sitting or standing desks with a push of a button.
Flexispot Standing Desk Features
Our team bought three Flexispot EN1 desks to help create a more comfortable work environment. The adjustable feature enables users to modify their desks' height, depending on what they need during different times of the day.
     UPDATE — The Latest Flexispot Model Is Now Available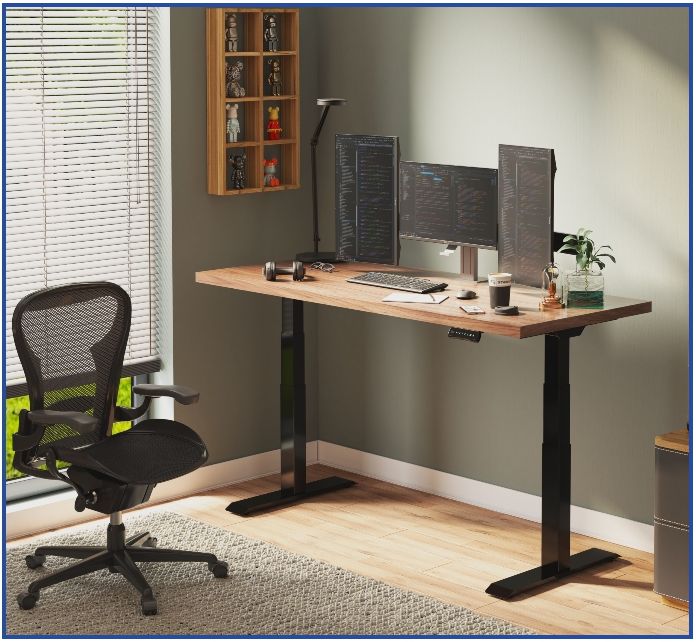 We just tested (and fell in love with) Flexispot's new E7 Standing Desk
What's New?
Extra stability & weight capacity (see what it can do in our video)
More sizes, tabletops, and shapes available (like the curved front for an ergonomic fit)
LED touch screen
Child lock
15-Year warranty
Check out the new, E7 Standing Desk
Read Our E7 Review
When choosing the ideal Flexispot standing desk for you, study the specifications based on what you need. For instance, these are the Flexispot EN1 features:
Lifting mechanism: Single motor
Height adjustments: 29" to 48.6"
Lift speed: 1"/sec
Weight capacity: 154 lbs
Desktop size: 55"(W) x 28"(D)
Noise level: Under 50 dBs
Warranty: Five years for the frame, motor, and other mechanisms and two years for the controller, switch, and electronics.
Design and Layout
There are various Flexispot standing desk models, all boasting customizable desktops and all-in-one keypads.
The frames come in three colors: black, gray, and white. Also, there are four tabletop color options available: black, mahogany, maple, and white. Lastly, each desk has a default desktop size with an option to increase it as needed.
We went for the white/white combination to match our office's aesthetics and passed on the additional desktop space. After one month of use, all of our Flexispot EN1 desks still look brand new, except for maybe one or two pen marks. In hindsight, going black/black might have been a better choice for design longevity.
Models
Apart from the Flexispot EN1, here are some of the company's other height-adjustable desks:
Oval Column Shape Dual Motor Frame EC8
Kana Bamboo Standing Desk
Adjustable Standing Desk Pro Series
Comhar All-in-One Standing Desk Bamboo Texture
Comhar All-in-One Standing Desk Glass Top
Comhar All-in-One Standing Desk Wooden Top
Seiffen Laminated Standing Desk
Seiffen Laminated Four-Spliced Standing Desk
Willow Solid Wood Standing Desk
Electric Height Adjustable Standing Desk EN1
Height Adjustable Standing Desk E9
Vici Duplex Standing Desk
Crank Standing Desk H1
Esben Standing Desk UDS
Who Is the Flexispot EN1 For?
The Flexispot EN1 is ideal for any employee or entrepreneur who spends a considerable amount of their day hunched over their desks.
Medical researchers have linked sitting for long hours to various health concerns, including obesity, high blood pressure, and unusual cholesterol levels. Having the option to switch between sitting and standing is a viable health and wellness solution for people who typically work long hours.
How Much Does the Flexispot EN1 Cost?
Our three tables were on sale from $359.99 to $279.99 each. Part of why we bought them so quickly was the limited-time promo. We spoke with a representative via phone, and as she was super helpful, we completed our transaction in no time.
All things considered, we're happy we bought three Flexispot EN1s for our office. We got them for $279.99 each instead of $359.99. Even at SRP, we would have still been happy with the investment.
More Sit-To-Stand Desk Options
Do you want to explore other sit/stand desks?
Read more of our reviews here:
If you don't want to commit to a standing desk, consider Flexispot's M3 Riser (check out our review).