What to learn everything there is to know about aged domains, but not sure where to start? Famed website flipper Mushfiq claims he has you covered with his latest digital marketing study program, the Aged Domain Course. To see if it's worth your time and money, we took his lessons for a test drive to see what we liked – and what we didn't.
Learn how to rapidly increase traffic to your websites. Get access to Mushfiq's best kept secrets!


Get The Aged Domain Course
If you're looking for an in-depth, unbiased, and honest review of Mushfiq's Aged Domain Course, you're in the right spot. Let's dive in and see if this is the methodology and curriculum you need to get a leg up when it comes to monetizing aged domains.
Advertising Disclosure
Advertising Disclosure
We offer this website completely free to our visitors. To help pay the bills, we'll often (but not always) set up affiliate relationships with the top providers after selecting our favorites. However, we do our best not to let this impact our choices. There are plenty of high-paying companies we've turned down because we didn't like their product.
An added benefit of our relationships is that we always try to negotiate exclusive discounts for our visitors.
Course Instructor
The Aged Domain Course is a series of self-paced modules created and taught by Mushfiq, a well-known, highly successful website flipper.
Who Is Mushfiq?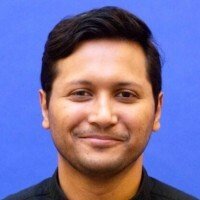 Mushfiq, owner and founder of the site thewebsiteflip.com, has years of education and experience in the world of electrical and computer engineering. He's widely regarded as one of the most successful website flippers.
You can utilize Mushfiq's expertise with his service, WebOperators [Review].
A quick list of his qualifications makes it clear that he knows what he's talking about when it comes to flipping websites.
Some of his career highlights include:
An average of 10-15 website flips per year

Over 215 website flips since 2008

Has been featured on sites like Flippa, Empire Flippers, Niche Pursuits, and more
Has experience as a website buyer, seller, and broker
Built his first website while in college and sold it at age 20 after two years for $25k
Who Is This Course For?
The Aged Domain Course is intended for anyone interested in learning about aged domains. You don't need to be an expert – Mushfiq breaks it all down, module by module, so that beginners can gain a high-level understanding of the key concepts involved. Those who have experience in this niche can benefit as well, as Mushfiq isn't shy to lay out his strategies and offer in-depth explanations and real-life examples.
Note that this course is focused specifically on aged domains. Mushfiq has separate courses on website flipping and growing websites.
Intended Audience
Anyone looking to learn about aged domains will benefit from this course. Beginners who are serious about learning the concepts necessary to be successful in this niche will likely get the most from this course, but those more seasoned in this space can also benefit from the real-life examples and in-depth analysis.
Learn how to rapidly increase traffic to your websites. Get access to Mushfiq's best kept secrets!


Get The Aged Domain Course
Website Flipping Course Review
Pros: Here's What We Like About The Aged Domain Course
The course teaches

step-by-step how to implement an aged domain redirect strategy with 3 different approaches

based on different situations.
Musfiq goes in depth on how to find good domains and perform due diligence (in our opinion this is the most critical component).
There's no fluff. Mushfiq gets to the point and doesn't stray needlessly. You get focused, actionable lessons.
The use of several case studies from Mushfiq's own website portfolio. Everything makes more sense when you can see a real-life example.  Mushfiq provides over an hour of successful case-study content.
We also love how Mushfiq includes a case study of a failed site – because not every investment turns out how you imagine. It's an important lesson for any soon-to-be domain investor, and we're happy to see it reiterated here.
Cons: Here's What We Don't Like About The Aged Domain Course
This course is not for beginners.  You need to understand basic concepts of SEO, 301 redirects, and optimal website structure before watching.
I would have liked to see a module on off-market deals and how to find, approach, and negotiate with website owners.
This is strictly a lecture course and watching by example, but there's no hands-on work involved like quizzes, practices, or worksheets.
The next video in the series doesn't automatically load once the one you're watching currently wraps up. In a world where YouTube and Netflix automatically stream the next video or episode for us, we found this mildly annoying.
Is The Aged Domain Course Worth It?
If you want to fuel rapid traffic growth on your website faster than on-page SEO and link-building outreach alone, this course is absolutely worth it.
Each video will teach you actionable steps to implement the appropriate aged domain strategy for different situations.
Learn how to rapidly increase traffic to your websites. Get access to Mushfiq's best kept secrets!


Get The Aged Domain Course
Course Walk Through
The Aged Domain Course is a self-paced series of 11 modules with over forty lessons totaling more than four hours of video time. It's recommended to go through the course in sequence, but you can access all videos immediately and watch them at your leisure. Together, these modules cover everything you need to know about successfully working with aged domains. In order, the modules include:
[Module 1] Getting Started
[Module 2] Introduction
[Module 3] Using Aged Domains
[Module 4] Redirect Strategies
[Module 5] Finding Aged Domains
[Module 6] Due Diligence
[Module 7] Setting Up Aged Domains
[Module 8] Due Diligence Teardowns
[Module 9] Case Studies: Successful Sites
[Module 10] Case Studies: Failed Sites
[Module 11] Wrap Up
Getting Started
The introduction is simply two short videos, two minutes apiece, reiterating the purpose of the course and Mushfiq's background.
Material covered includes:
Course expectations
What the course is not
Instructor background
Introduction
Mushfiq begins to get into the meat of aged domains here. In 20 minutes you'll cover the basics and build a foundation to understand the rest of the course.
Other topics covered in this module include:
What are aged domains?
Aged vs expired domains
Pros vs cons
Bad vs good uses
What are aged sites?
Used Again Domains
In this 11-minute module, you'll get an idea of how to use aged domains effectively and begin to broach different redirect options.
Build authority site
Redirect to existing site
Build micro site, then redirect
Redirect Strategies
Mushfiq gets into the details of effective redirect strategies here. Over a few different short videos totaling 13 minutes, he'll discuss how, when, and why to use three successful methodologies.
Materials covered include:
Homepage redirect
Category/Silo redirect
M&A/Press Release redirect
Variations of 3 strategies
Finding Aged Domains
How do you find aged domains in the first place? It's a common question, and Mushfiq answers it in detail in this 22-minute module. You'll learn different sites and resources to score your first aged domains.
Materials covered include:
Aged domain marketplaces
GoDaddy auctions
ExpiredDomains.net
Domain search tools
Due Diligence
The first rule of investing is to always do your due diligence. Mushfiq uses this 34-minute module to apply that philosophy to aged domains.
Materials covered include:
Investment criteria
Due diligence framework
Setting Up Aged Domains
In this 27-minute module, Mushfiq teaches students how to set up aged domains, perform performance audits, and other strategies you'll want to know when it comes time to get your aged domain running.
Materials covered include:
Performing an audit
Setting up aged domain
Setting up 301 redirects
Due Diligence Teardowns
Get an over-the-shoulder look at how Mushfiq performs due diligence on potential investments. Each video is a different example of a real site he vetted, and for each example he walks you through his thought process. It's 40 minutes of highly beneficial material.
Examples include:
MobileTechAddicts.com
ModifiedPowerWheels.com
SustainableSushi.net
GramParsons.com
Successful Sites
The gem of this course is this hour-plus module, which consists of Mushfiq walking through some of his successful aged domain investments in detail. Each video is a thorough look into how and what Mushfiq did to fulfill his strategic goals for each of the showcased sites.
Types of case studies include:
Aged site
Authority site
Domain redirect
Case Studies: Failed Sites
Can't win 'em all. To show you what an investment gone wrong looks like, Mushfiq offers a 17-minute walkthrough of his failed Agernrestaurant.com investment.
Learn how to rapidly increase traffic to your websites. Get access to Mushfiq's best kept secrets!


Get The Aged Domain Course
Other Courses from Mushfiq
We're big fans of Mushfiq's courses, and we've gotten a lot of value from his other ones:
Frequently Asked Questions
What is an aged domain?
An aged domain is a URL that's been around for some time, likely a few years.
Are older URLs better?
Oftentimes yes. An older URL has likely built up a number of quality backlinks, which helps give it greater domain authority in the eyes of Google and other search engines than a freshly minted URL. That elevated domain authority is a big reason why aged URLs are so valuable.
Where do I buy an aged domain?
There are plenty of online marketplaces to source aged domains from. You may also try seeking out relevant buy/sell groups on social media.
How do I set up an expired domain?
Using a 301 Redirect is a common strategy. In fact, it's one of Mushfiq's main strategies, which he goes over in detail in his course.
Are aged domains valuable?
Yes. Acquiring quality backlinks can be costly if you start a fresh website, which is why many prefer to take advantage of aged domains. Pay a bit more upfront for valuable backlinks and you won't have to seek them on your own, saving you time and money in the long run.