As someone who runs a YouTube channel, I was intrigued to see that Mushfiq Sarker created a new course to teach folks how to create faceless YouTube videos. And, of course, I had to share my insights with you.
My overall take on the course is that it's an affordable course that's best suited for beginners, but read on to get a more comprehensive understanding of my opinion on this course.
Advertising Disclosure
Advertising Disclosure
We offer this website completely free to our visitors. To help pay the bills, we'll often (but not always) set up affiliate relationships with the top providers after selecting our favorites. However, we do our best not to let this impact our choices. There are plenty of high-paying companies we've turned down because we didn't like their product.
An added benefit of our relationships is that we always try to negotiate exclusive discounts for our visitors.
Course Instructor
The Faceless YouTube Video Course is a series of self-paced modules created and taught by Mushfiq, a well-known, highly successful website flipper.
Who Is Mushfiq?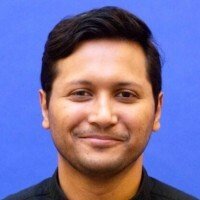 Mushfiq, owner and founder of the site thewebsiteflip.com, has years of education and experience in the world of electrical and computer engineering. He's widely regarded as one of the most successful website flippers.
A quick list of his qualifications makes it clear that he knows what he's talking about when it comes to flipping websites.
Did you know? Mushfiq also has a service called, WebOperators [Review], that will help grow your website.
Some of his career highlights include:
An average of 10-15 website flips per year
215+ website flips since 2008
Has been featured on sites like Flippa, Empire Flippers, Niche Pursuits, and more
Has experience as a website buyer, seller, and broker
Built his first website while in college and sold it at age 20 after two years for $25k
Who Is This Course For?
The Faceless YouTube Video Course is best suited for beginners who have no previous working knowledge of YouTube.
It gets very granular, guiding channel creators through the whole setup process of choosing a niche, researching the competition, understanding analytics, optimizing your channel, creating art, using stock footage, and the basics of how to upload videos to YouTube.
Faceless Video YouTube Course Overview
This faceless video course covers basic concepts, including:
How to choose the right niche for you
Types of faceless YouTube channels
Which YouTube niches pay the most
How to verify the profitability of a niche
Secrets to properly optimizing your channel for success
How to write an optimized channel description
How to make sure to get advanced features enabled
Learn how to create channel art that will stand out
The secret rule to uploading YouTube videos
Best tool to use for keyword research
What makes a viral video go viral
Every way to make money on YouTube
The science of going viral on YouTube
How to properly outsource to scale and grow
How to use ChatGPT to create videos
The step-by-step guide is broken down into 12 modules, each consisting of 1-3 videos that are usually under 5 minutes long.
However, there is one 30-minute video that guides students through a full walk-through.
You also get a bonus video on how to make videos using ChatGPT and bonus PDFs, including:
Printable guide
Optimization guide
Checklists
Affiliate programs
Stock footage
Example channels
Gear and tools
Faceless Video YouTube Course Review
Overall, I would say that this course is a great, affordable option for brand-new creators who have no idea where to start with creating faceless YouTube videos.
It offers helpful, detailed insight into how YouTube generally works, how to research and pick a profitable niche, where to get stock footage, how to upload videos to YouTube, and other beginner topics like creating channel art and thumbnails.
One course highlight is the video on keyword research, an important step that many beginners make the mistake of overlooking. The printable PDFs are also great reference tools to have at your disposal.
If you've just made the decision to create a YouTube channel and don't know where to start, this course will get you there.
As for my channel, a lot of this is not new information. If you already have a YouTube channel and are looking for a course that covers more advanced topics on optimization and improvement, I would suggest looking elsewhere.
Course Pros
I know I've said it before, but this is a solid place to start for true beginners.
Covers Beginner Topics: If you are brand new to YT this can be a good starting point with all the basics. It includes detailed tutorials on beginner topics like uploading videos, channel art, etc.
Price: Low price point compared to other courses.
Insights: Some good tips on creating thumbnails for high click-through rates.
Keyword Research Module: Covers keyword research which is a step many creators skip when they first start a channel.
Bonus Resources: Printable PDF optimization guides and sample faceless channels list places to find free stock footage.
Course Cons
If you already have experience with a YouTube channel, this course may not be a fit. It's geared toward brand-new creators and does not really cover advanced topics.  Most of the course is devoted to basic video creation and YouTube uploading content.
Specific Audience: No advanced topics covered, mostly for beginners
No Mention of AI Voices: The course covers using human voiceover talent (yourself or hiring), but not how to use AI voices. Hopefully, this will be added as it's very common and easy to add lifelike AI voices. (We personally use Flexclip for both b-roll footage and AI voice.)
Is the Faceless YouTube Video Course Worth It?
If you're new to YouTube, this course is certainly worth it, especially considering the affordable price point.
If you have an established YouTube channel and already have a grasp on the basics, it may not offer what you're looking for.
Other Courses from Mushfiq
We're big fans of Mushfiq's courses, and we've gotten a lot of value from his other ones:
Frequently Asked Questions
How do you become a faceless YouTuber?
To become a faceless YouTuber, all you need to do is establish a niche and begin creating videos specific to that niche. A course like Mushfiq's Faceless YouTube Video Course is a great jumping-off point to get you started.
What can I make YouTube videos about without showing my face?
You can make YouTube videos about anything without showing your face, though the most profitable niches are making money online, digital marketing, personal finance and investments, educational content, photography and filmmaking, and real estate.
Can a faceless YouTube channel make money?
Yes, a faceless YouTube channel can make a lot of money, even thousands of dollars per month.
What is the best faceless YouTube course?
We believe Mushfiq Sarker's Faceless YouTube Video Course is the best faceless YouTube course for beginners.