To give people the opportunity to learn the best practices of flipping websites, Mushfiq created and recently launched a brand new course on the subject, The Website Flipping Course.
Learn how to flip websites like a pro. Get access to Mushfiq's best kept secrets!


Get The Website Flipping Course
If you're interested in using your web design and content development skills to make additional income, you'll want to check out my honest review of this brand new course.
I'll give you a breakdown of the pros, the cons, and the bottom line: is The Website Flipping Course worth the money?
Advertising Disclosure
Advertising Disclosure
We offer this website completely free to our visitors. To help pay the bills, we'll often (but not always) set up affiliate relationships with the top providers after selecting our favorites. However, we do our best not to let this impact our choices. There are plenty of high-paying companies we've turned down because we didn't like their product.
An added benefit of our relationships is that we always try to negotiate exclusive discounts for our visitors.
Course Instructor
This course is a self-paced sequence of modules created by Mushfiq.
Who Is Mushfiq?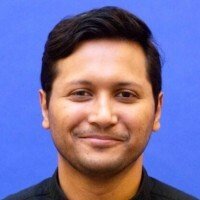 Mushfiq, owner and founder of the site thewebsiteflip.com, has years of education and experience in the world of electrical and computer engineering and is widely regarded as one of the most successful website flippers.
A quick list of his qualifications makes it clear that he knows what he's talking about when it comes to flipping websites.
Mushfiq also runs a done-for-you service that will grow your website. Check out our review >>
Some career highlights:
An average of 10-15 website flips per year

Over 215 website flips since 2008

Has been featured on sites like Flippa, Empire Flippers, Niche Pursuits, and more
Has experience as a buyer, seller, and broker
Built his first website while in college and sold it at age 20 after two years for $25k
Who Is This Course For?
The course is designed to help folks who already understand site-building but are looking to gain broader knowledge of site flipping.
This course is not about niche website building and it's not a course about the basics of SEO, CRO, etc. It's only for people who are serious about wanting to do the work required to purchase or build, edit, then resell websites for profit.
Note that this course is focused specifically on website flipping. Mushfiq has separate courses on aged domains and growing websites.
Intended Audience
The intended audience here is one that already has become a sort of jack-of-all-trades. It's targeted toward individuals who already have a wide variety of skills and a deep understanding of programming and web development.
Learn how to flip websites like a pro. Get access to Mushfiq's best kept secrets!


Get The Website Flipping Course
The audience here is not made up of beginners to the world of site building, nor is it people who are looking for passive income. Website flipping takes work, so the target audience should be ready to do that.
Website Flipping Course Review
Pros: Here's what I like about The Website Flipping Course
You get insights from one of the most successful website flippers in the industry.
It offers clear, step-by-step instructions on different approaches to both buying and building websites to flip. 

The course methodically steps through the entire flipping process from finding sites, due diligence, growth tactics, to positioning for sale again and the site transfer process.

Detailed breakdowns of terminology and common abbreviations used in website flipping.
It's honest about the fact that "results may vary".
You get plenty of different resources to use for marketplaces, brokers, and even unconventional options for purchasing sites.
The case studies show excellent real-world examples of his process in action.
It's very methodical in its approach to introducing and covering each related topic.
Cons: Here are the only things I don't like about The Website Flipping Course
There are lots of notes beneath videos and on my small laptop, I didn't notice they were there! (After I discovered, I went back and found lots of gems – like coupons for other courses).
Mushfiq covers why Operating Expenses (Opex) should be considered in a PL and why Captial Expenses (Capex) should not. I'd like to see how he recommends treating Capex (like content investments) as well as Seller's Discretionary Earnings (SDE) and add backs.
Accessibility – the videos do not have a closed-caption option.
It can be quite dense to get through in one sitting (I recommend breaking it up by completing a few modules each day and taking breaks to digest the information.)
It's not for beginners, but that's not something I fault it for. If you need more info on basic site-building, I suggest you look elsewhere.
I did want more of the content to be downloadable but considering I can just come back to it anytime and take notes, this isn't a dealbreaker.
Some of the spreadsheets visible in the video were a bit tricky to read, but luckily PDFs were available for this important material.
Is The Website Flipping Course Worth It?
Overall, I have to say that the Website Flipping Course is worth it.
If you're someone who already has a little bit of experience with websites, this is a great way to grow your portfolio and your skillset.
Learn how to flip websites like a pro. Get access to Mushfiq's best kept secrets!


Get The Website Flipping Course
This course takes all of the information you could possibly need for venturing into website flipping and making the biggest profit possible. It puts website flipping into an easily digestible format and allows you to learn it all in your own time and reference it if you need reminders.
Course Walk Through
The course is self-paced and consists of 8 different video-centered modules. In total, the content adds up to 433 minutes (over 7 hours) of material that offers a deep dive into everything you need to know about flipping websites.
Module 1 [The Introduction]: deep-dive into what is website flipping
Module 2 [Website Flip Lifecycle]: deep-dive into the 5-stage lifecycle
Module 3 [Finding Sites To Buy]: how to buy, where to look for deals
Module 4 [Website Valuations]: details of valuations, multiples, and P&L
Module 5 [Due Diligence]: red flags to look out for on a deal
Module 6 [Growing The Site]: tactics you can employ to grow the site
Module 7 [Positioning for Sale]: how to get the highest exit price
Module 8 [Executing The Sale]: deep-dive into prepping your site for sale
Although you could theoretically start with any module, it's best to approach them in order.
The Introduction
This module consists of seven videos (35 minutes) and gives you a breakdown of what website flipping actually is.
Material covered includes:
Website flipping concept
Terminology/ abbreviations
Setting investment criteria
Actual data from 39 website flips
Building vs. buying niche sites
Required skillsets
Financial model spreadsheet
Website Flip Lifecycle
Next, you'll learn about the full beginning-to-end lifecycle of flipping a website, starting with acquisition. This module consists of 6 videos, totaling 38 minutes.
Other topics covered in this module include:
Stabilizing a site
Growth
Exit optimization
Exit execution
How to Find Websites to Buy
This module has five videos (22 minutes) and covers different places you can go to find websites for sale including:
Brokers
Marketplaces
Non-conventional places
Off-market deal tactics
There's an overview of DealFeed, a site that compiles lists from all the major marketplaces, at the end.
Website Valuations 101
This module features five modules totaling 46 minutes, including:
Valuation methodology
Monthly multiple

Revenues & cost calculation
Negotiation tactics
Live walkthrough of P&Ls
Due Diligence 101
This module is the lengthiest one with three videos for a total of 145 minutes. It includes:
Arsenal of tools needed
Due diligence framework

Easy Diligence Overview
Growing the Site
This module is 104 minutes long and consists of four videos.
Topics covered include:
High-level tactics
Easy growth levers

High-difficulty growth levers
Easy Wins overview (check out our full review of EasyWins.io)
Positioning for Sale
This quick module is only 16 minutes long with four short videos, though it covers important topics like:
Why position?

Create a mini prospectus
Advanced tactics to maximize exit
Keep easy wins for the buyer
Executing the Sale (Flip)
The final module features six videos that total in 22 minutes.
The videos cover topics like:
Why sell a niche site?

When to sell a niche site
Valuation as a seller
Listing site for sale
Escrow process
Website transfer process
Learn how to flip websites like a pro. Get access to Mushfiq's best kept secrets!


Get The Website Flipping Course
Other Courses from Mushfiq
We're big fans of Mushfiq's courses, and we've gotten a lot of value from his other ones:
Frequently Asked Questions
Is website flipping profitable?
Yes and no. If you're good at it and have training (like the kind that this course offers) you can see a significant return on investment. If not, you could lose a lot of money on it.
What is flipping a website?
Flipping a website is a concept that can easily be compared to flipping a house. A "Website Flipper" purchases a website that is already producing income, makes improvements, then sells it to another buyer for a profit.
Is website flipping legal?
Yes, website flipping is completely legal.
Is domain flipping still profitable?
Domain flipping refers to the process of buying and selling only domains as opposed to flipping entire websites. It's less profitable than website flipping, and you can only make up to about $300 flipping domains.
How do I find a website to flip?
There are many marketplace sites that allow users to sell and buy websites and domains. The most popular sites among these are Flippa, Freemarket, Website Broker, and Empire Flippers.