Creating a striking and effective business proposal is crucial to making the right first impression and securing sales. Better Proposals helps businesses streamline the proposal creation process while giving you the tools to optimize your overall development.
In this article, we'll be outlining what Better Proposals is used for, its features, and its pros and cons to help you decide whether it's the right software for you.
Advertising Disclosure
Advertising Disclosure
We offer this website completely free to our visitors. To help pay the bills, we'll often (but not always) set up affiliate relationships with the top providers after selecting our favorites. However, we do our best not to let this impact our choices. There are plenty of high-paying companies we've turned down because we didn't like their product.
An added benefit of our relationships is that we always try to negotiate exclusive discounts for our visitors.
Better Proposals Overview
What is Better Proposals?
Better Proposals is an online proposal builder and management software that allows users to create professional-looking proposals quickly and effectively. Its program is built with user-friendly services to deliver high-quality and effective proposals for clients.
They provide an entire library of ready-made templates and drag-and-drop tools that allow you to create professional-looking proposals at a fraction of the time it usually takes to do so.
They optimize the time it takes to get a business deal moving by directly emailing proposals while providing detailed analytics on your progress.
How Does Better Proposals Work?
When you create a Better Proposals account, you fill in basic information about your business, your clients' information, and your brand assets.
From there, you'll enter the dashboard that keeps track of proposal value sent and proposal value approved. It also tracks how many proposals you've completed in the past month.
You can then select the Proposals tab to begin creating a new document. You can either start from scratch by designing your own cover and filling in each page, or you can choose from one of their templates.
To choose a template you need to go to the Template tab to look through their library. Simply save it to your account, and edit it to your liking.
When you edit a template or create one of your own, you can save it to your personal content library. This means you can extract entire templates or even smaller textboxes or calls-to-action and apply them to your next project.
The Report tab allows you to run reports for a specified period of time. Some of the reports that you can generate from Better Proposals include:
Sales Overview
Sales by Month, Quarter, and Year
Average Conversion Rate and Time-To-Signing
Revenue by Product
View Statistics by Team Member
See Conversion Rate by Template
Better Proposals also lets you personalize your proposals by adding your company colors and logos to make each document look unique to your brand. You can also add a custom domain and incorporate company fonts to customize your proposals on a client level.
Their email notifications feature aims to make follow-ups much easier by alerting you every time a client signs, forwards or looks at your proposal.
Their pricing tools allow for recurring payments for repeat clients. You can also leverage their Quantities feature to send out multiple payment items at once, while using the Bolt-On feature to add optional items to upsell clients.
Better Proposals also provides secure and encrypted eSignatures to speed up the approval process. You can even chat with your clients as they read your proposal to clear up any questions they may have.
Better Proposals offers dozens of integrations with third-party applications. These applications include:
Salesforce
Zoho
InfusionSoft
HubSpot CRM
Paypal
Stripe
They also offer their own API to optimize your workflow, as well as resources to improve your proposal creation process.
Who Uses Better Proposals?
Better Proposals' features are geared towards a wide range of businesses, including freelancers, small businesses, and large sales teams with a high volume of clients and need to optimize their sales closing process. The types of businesses that use Better Proposals include:
Marketing agencies
Website designers
Digital marketing firms
Resume writing agencies
Branding agencies
Some examples of brands that use Better Proposals include:
Sharp
Menlo Park
Copyhackers
AppSumo
The University of the West of England
Better Proposals Pricing
Better Proposals has three pricing options: Starter, Premium, and Enterprise.
Starter – $19/user/month or $13/user/year
Premium – $29/user/month $21/user/year
Enterprise – $49/user/month or $42/user/year
Each option has a monthly or annual billing option, as users can save up to 35% by choosing the latter. 
The Starter plan is priced at $19 per user, or $13 if you choose the annual subscription. This is the ideal option for freelancers and individuals. You get 10 proposals per month, gain access to CRM and payment integrations, and your own content library.
The Premium plan costs $29 a month per user or $21 with the annual plan. It's the ideal option for small businesses, as the maximum number of proposals is upped to 50 per month, and you get your own custom domain. In addition to the Starter features, you get Zapier integrations and their Proposal AI. 
The Enterprise plan is priced at $49 a month per user and $42 with the annual subscription. It's designed primarily for sales teams and gives you an unlimited number of proposals as well as 1-on-1 training. Everything is password protected and managers get their own approval function. 
There are no contracts for any of the three plans, meaning you can cancel at any time. Users can get a free trial of the Starter and Premium plans, but not the Enterprise plan.
Better Proposals Review
I've tested multiple proposal builders and Better Proposals is by far my favorite.
Their dashboard keeps everything you need in one place. It's easy to navigate to other tabs, and being able to see your monthly sales progress is a neat bonus.
The proposal creation itself was incredibly easy. This is largely due to the time and attention that they put into their ready-made templates. I highly recommend checking out the template marketplace for inspiration.
Better Proposals provides over a hundred high-quality documents, so a wide variety of businesses can quickly find a template and start sending proposals with very little design and development time.
This is a huge plus because it streamlines the sales process, increasing overall profitability. I also love that you can easily copy and paste different parts of pre-existing proposal templates, like the scope of work and agreement sections, to match your exact specifications. You can also test multiple different versions of proposals to see which works the best.
They also have a robust cover creation tool, allowing you to leave a great first impression the moment a client opens your proposal.
This was a big selling point for me. A lot of other proposal software that I have tested isn't the easiest to use from a design standpoint. With other software, I would often create parts of my proposal design in Photoshop and upload them to the serive. I even had to hire graphic design companies on occasion to jazz up my proposal. With Better Proposals, I felt like I had the tools I needed to produce an "agency quality" proposal.
I also really like that you can add a custom domain to Better Proposals.
This just further adds a level of professionalism to your proposals. When it comes to marketing and sales, the little things make the big differences. Customization is key.
Overall, their pricing is par for the course. Each option provides more features based on the size and scope of your business. My only big knock on the pricing is that you have to pay per user. It also locks APIs and other integrations for the more expensive plans. If you're like me, you'll pay the extra couple bucks per month. There's value in it somewhere…
Pros: Here's what I like about Better Proposals
They have an easy-to-use dashboard and user interface (UI) that keeps everything simple.
The robust drag-and-drop proposal creation tool lets you infuse your brand in unique and effective ways.
Using their analytics tool generates informative and comprehensive reports about your leads and conversions.
Their third-party integrations and APIs allow you to streamline functions and optimize workflow.
A library of well-made proposal templates for a wide range of businesses expedites the proposal development process.
Little features like Recurring Payments, Quantities, and live-chat makes communicating with your clients much more efficient.
Better Proposals comes with built-in artificial intelligence tools that look at real live data in your industry and will make suggested changes to your proposals, improving your chances of converting.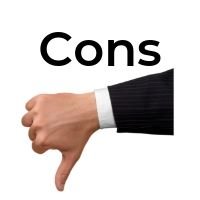 Cons: Here are the only things I don't like about Better Proposals
Multiple users can't leverage one account, meaning you'll pay separate monthly fees for each team member.
There aren't mobile apps at this time, meaning you can't track your proposals' progress or interact with clients on the go.
Some of their key integrations are locked unless you purchase one of their higher-priced plans.
Better Proposals Alternatives
Better Proposals is our #1 most recommended proposal creation software. However, if you're interested in exploring alternatives, we recommend considering these top Better Proposals competitors:
Selecting the right proposal software is an important step for businesses, as it streamlines their sales and marketing processes. When choosing your tool consider the cost, features, scalability, and overall usability.
Are you a freelancer? If so, we recommend using AND.CO for proposals. Not only do they provide tools to create and send proposals, but they also offer additional solutions for time and expense tracking, invoicing, payments, and more. Read our full AND.CO review for more information.
Frequently Asked Questions
Is Better Proposals secure?
Better Proposals uses 256bit SSL security to protect your account. Your proposals are always private, and every proposal recipient is given their own unique encrypted link that can't be intercepted or accessed by anyone else.
Can I change my plan after purchase?
Yes, you can change your plans at any time.
What if I can't find a template for my industry?
Better Proposals constantly updates their templates and adds new ones. They also provide customizable tools that let you customize any of their templates to your needs, so you can most likely edit one to your specifications.
Does Better Proposals take my credit card information?
Not for the free trial. They won't ask you about any financial information until you want to make a purchase.
What does Better Proposals cost?
Better Proposals has three pricing options: Starter, Premium, and Enterprise.
Starter – $19/user/month or $13/user/year
Premium – $29/user/month $21/user/year
Enterprise – $49/user/month or $42/user/year