Engaging and convincing proposals are the cornerstones of a successful business. Bidsketch helps freelancers, marketing teams, and larger businesses secure clients by streamlining the proposal creation and follow-up processes. 
In this article, we'll be covering all of Bidsketch's features while evaluating its pros and cons to help you decide if their online proposal software is right for you.
Create better proposals in half the time. Check out Bidsketch


Visit Bidsketch
Advertising Disclosure
Advertising Disclosure
We offer this website completely free to our visitors. To help pay the bills, we'll often (but not always) set up affiliate relationships with the top providers after selecting our favorites. However, we do our best not to let this impact our choices. There are plenty of high-paying companies we've turned down because we didn't like their product.
An added benefit of our relationships is that we always try to negotiate exclusive discounts for our visitors.
Bidsketch Overview
What is Bidsketch?
Bidsketch is a professional proposal creation software that lets you create effective business proposals while giving you the means to send them out to clients. With dozens of ready-made templates, you can engage potential clients through electronic proposals and landing pages.
Let's take a look at how Bidsketch helps you create effective proposals.
How Does Bidsketch Work?
Once you open up your Bidsketch account, you can immediately begin creating proposals. Just set the project name and choose from one of their premade templates.
These templates range from content marketing proposals to freelance writing sample proposals. They cover just about any industry and category for proper proposals.
After selecting the template, you can start your project by editing their premade sections. These sections are broken down into the opening, fees, and closing portions of your proposal.
You can edit the titles, headers, and structure of each section. They provide pre-written sentences with specific areas to input the names of your company or your clients.
In the fees section, you can choose one of Bidsketch's premade fee structures. For example, they have recommended fixed or recurring payment structures for work such as WordPress projects and consulting jobs.
Users can set up their own fee structure with things such as discounts, additional fees, taxes, and other important percentages.
Bidsketch gives you a few templates for closing statements explaining why you're the right candidate for the work you're proposing and what you or your company can offer. After filling that out, users can preview their document and send it to their clients.
Bidsketch Features
Users can choose from their own Client list and select whichever template they need from theTemplate tab. Clients can sign off on each proposal with Bidsketch's electronic signature feature. Optionally, you can send each project as a PDF, both via email.
Create better proposals in half the time. Check out Bidsketch


Visit Bidsketch
You'll be notified the second a client opens up the link to your proposal so you can be ready to follow up if necessary. 
You can also include approval messages along with your proposals. These are guidelines for what clients should do after they've signed your proposals. This eliminates the chances of you forgetting to perform crucial follow-up tasks. This is probably one of my favorite features of Bidsketch.
Like other online proposal software, Bidsketch provides analytics by tracking the number of proposals that you've won, lost, or are in the process of delivering over any given period of time. 
By clicking the Account tab, you can also customize the look of your landing page by adjusting colors, adding your own brand logo, and including important hyperlinks. 
The Account tab also opens up your APIs and integrations to help automate certain tasks while connecting Bidsketch with other business applications you might own. Some of these integrations include:
FreshBooks

Highrise

Salesforce

Zapier – Read our review

Basecamp
Who Uses Bidsketch?
Based on the types of proposal templates they've prepared, it's clear that Bidsketch is focused on serving solo entrepreneurs, freelancers, and agencies in the digital services industry. Some niches that Bidsketch caters their proposal software to include:
Marketing agencies
Consulting firms
Freelance writers
Graphic designers
Web designers
WordPress developers
IT companies
Bidsketch Pricing
Bidsketch has four pricing options: Solo, Team, Business, and Starter:
Starter – $15/month
Solo – $29/month or $276 annually
Team – $79/month $564 annually
Business – $149/month or $1428 annually
The Starter plan is the most basic option and is actually hard to find on their Pricing page. This plan costs $15 a month, and offers a single user for up to 25 clients. You don't get access to electronic signatures, nor do you get a custom domain.
The Solo plan costs $29 a month or $276 annually. Only one user can access the account at a time but you get an unlimited number of proposals and clients. Solo users get a custom domain as well as electronic signatures and proposal analytics.
The Team plan costs $79 a month or $564 annually. On top of all the Solo plan's features, you can have up to 3 team members accessing the account at once. This allows for real-time collaboration between each member and team management tools to optimize workflow.
The Business plan ups the number of collaborators to 8 and is geared towards larger teams within established firms. The plan costs $149 a month, or $1,428 annually.
Non-profit organizations are eligible for a free subscription to Bidsketch.
Each plan comes with a 14-day free trial and does not include any contracts.
Bidsketch Review
Bidsketch is one of the more popular proposal builders available online, primarily used by professionals that provide digital services.
Compared to their competitors, Bidsketch's dashboard looks a little unassuming when you first get set up. But once you start exploring its different tabs and creating proposals, however, you'll find plenty to like.
From our test drive, we were able to create a proposal in under an hour. Their ready-made templates are incredibly useful since they're broken down based on industry and business-type.
There are some tooltips that follow you through the proposal creation process, which are helpful. The editor is pretty standard when it comes to customizing each section. You can add text, images, video, and format important points.
Another cool feature from the proposal creation standpoint is Bidsketch's special variables. These are basically like merge tags. They are good for building templates to dynamically update redundant information (e.g. your business name). These variables are super helpful and help cut down on a lot of editing time.
Bidsketch also allows you to customize your pricing structures, and their upselling features were particularly striking. You can offer extra services to make a few extra dollars, and you can set your taxing percentages right as you're about to send a proposal.
They even created premade pricing structures, something that's useful for new freelancers that might not know exactly how to price their services. The fact that you can save these custom pricing structures to template things out makes it an even more impressive feature.
While it was a little hard to find, Bidsketch does have an API and some pre-built integrations. The pre-built integration list is a little small compared to other programs, so if you're not a developer and you want to automate more marketing and sales processes, this could be a drag.
Bidsketch unfortunately doesn't let you import clients, meaning you have to manually input new ones as you use the program. This might not be an issue for users that are starting out their proposal process on Bidsketch. For users that already have a dedicated client list, however, this can be cumbersome.
Importing proposals from Word is a bit labor-intensive as well. You can't simply upload documents into Bidsketch, but rather copy and paste specific paragraphs and save it into your library. While this might not be a big deal, it would've been nice to import entire documents onto Bidsketch and edit it on the platform.
Create better proposals in half the time. Check out Bidsketch


Visit Bidsketch
Their analytics is simple but intuitive, and Bidsketch offers plenty of resources, blog posts, FAQ pages, and other support articles to help new users navigate the platform. Their electronic signatures shouldn't go understated either, as that remains a key feature that Bidsketch offers its users.
Bidsketch's pricing structures are fair and well-balanced, especially given how you don't have to pay a separate subscription for additional team members if you choose the Team or Business plans. While the Starter plan is extremely limited, it's nice that Bidsketch offers a cheap plan for users on the fence.
Pros: Here's what I like about Bidsketch
They are committed to doing good in the world! If you're a non-profit that sends proposals, I'd 100% checking out Bidsketch because they can provide you with a free subscription.

Bidsketch has a simple yet surprisingly versatile proposal creation toolset that lets you create and edit templates. 

Secure eSignature systems to streamline document signing.

Alerts and notifications for client engagement. 

Their templates are diverse and are geared towards different service industries.

Premade pricing structures and tables are helpful for new businesses and freelancers. 

It's well-priced and gives users an opportunity to save through their annual subscriptions and the Starter plans. Nonprofits can also get free subscriptions as well. 

They have a surprising amount of customizable options, meaning you can edit your landing pages to better reflect your brand.

You get a decent set of team-collaboration tools if you purchase the more expensive plans.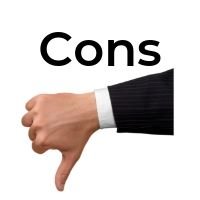 Cons: Here are the only things I don't like about Bidsketch
Their pre-built integrations are a little limited and if you aren't using any of the listed apps, you'll need to hook things up manually via their API.
You can't import old proposals or client lists, which might take up a lot of time for established businesses with active sales pipelines.
The analytics are limited compared to competitors, as you can't produce reports to get deeper insights into how your proposals are performing.
Some of its key features, such as branding settings and API credentials, are hard to find through their dashboard.
Bidsketch Alternatives
Are you interested in some of Bidsketch's features but not sure if it's the right fit for you? For that, we've got a list of alternative proposal creation software that might be up your alley:
Choosing the right proposal software is crucial for businesses, freelancers, and entrepreneurs alike. Consider things like cost, scalability, and usability to streamline your sales and marketing processes.
Frequently Asked Questions
Does Bidsketch offer a free trial?
Yes, Bidsketch offers a free 14-day trial so you can test out their proposal software.
Can I change plans?
Yes, you can change plans at any time and your plan features will change as soon as you switch plans.
Is Bidsketch secure?
Each Bidsketch link is protected with an SSL connection and is never public. They use encrypted links to keep each proposal secure and private.
What types of businesses does Bidsketch support?
Bidsketch is best for development, design, marketing, advertising, and similar types of agencies. It's also geared toward nonprofit organizations.
Will I need to provide my credit card information?
You'll have to provide your credit card information when you begin your free trial but you won't be charged until the 14 days runs out.