Powerful and convincing proposals are key to obtaining clients and growing your business. PandaDoc is an incredibly versatile document management software that streamlines this process.
In this article, we'll be covering PandaDoc's features while assessing its pros and cons to help you decide if it's the right online proposal management software for you.
---
Improve your document workflow to allow for increased productivity and to deliver an amazing experience for your customers.
Advertising Disclosure
Advertising Disclosure
We offer this website completely free to our visitors. To help pay the bills, we'll often (but not always) set up affiliate relationships with the top providers after selecting our favorites. However, we do our best not to let this impact our choices. There are plenty of high-paying companies we've turned down because we didn't like their product.
An added benefit of our relationships is that we always try to negotiate exclusive discounts for our visitors.
PandaDoc Overview
What is PandaDoc?
PandaDoc is cloud-based document management software that helps users in creating proposals, quotes, human resources documents, contracts, and more. The solution is mostly used by sales and marketing teams and company leadership.
Whether you want to create custom proposals or edit one of their ready-made templates, PandaDoc gives you the tools to do so. You can write proposals, save them in a cloud-based library, send them to clients, and track overall progress all in one place.
Suited for marketing agencies and established businesses, PandaDocs aims to streamline the proposal process while optimizing sales and marketing tasks.
How Does PandaDoc Work?
Once you sign up for PandaDoc, you customize your account based on your specific business needs. 
After you tailor your PandaDoc account to your needs, you can either upload one of your previous proposals or choose one of PandaDoc's templates to customize your own. 
Their templates are divided into dozens of different categories, ranging from marketing all the way to human resources. You can track all of your documents under the Documents tab, which keeps track of which proposals are in progress, sent out, expired, or viewed. 
Through their drag-and-drop features, you can create proposals in minutes while adding e-signature features to streamline the approval process. Pandadoc offers ready-made templates that can be customized and stored in a content library for future use. 
Their content library lets you keep your proposals for future use, allowing for greater brand consistency. They also have a Catalogue function that automates the pricing of your quotes and proposals. The pricing table pre-configure items and prices as you type your documents. 
They also offer real-time alerts to notify you whenever a document is being accessed or when a signature has been made. You can view the status of each document sent and whether the client has engaged with it or not. 
PandaDoc also offers plenty of integrations with third-party applications. These integrations include:
Pipedrive

PayPal

Soho 

Stripe

Google Drive

HubSpot

Quickbooks Payments
They also offer various Zapier integrations to optimize your workflow. You can connect applications such as:
Google Sheets

Slack

Microsoft OneDrive

Freshbooks
PandaDoc also offers the PandaDoc API, which allows you to collect and securely store signatures while customizing your own proposal documents from within your own application. You can also embed the PandaDoc API to your site and other applications to collect signatures and signed PDFs securely. 
Who Uses PandaDoc?
PandaDoc's online document automation tools are geared towards companies with dedicated sales and marketing departments. Those with HR departments that need help streamlining their workflow also benefit from PandaDoc's features.
The types of businesses that use PandaDoc's tools include, but are not limited to:
Software developers
Consulting firms
Educational institutions
Healthcare organizations
Manufacturing companies
Creative studios
Law firms
Financial institutions
PandaDoc's testimonials show that their services are paramount in fast-tracking the proposal process and making more sales. A few examples of brands that use PandaDoc include:
Rakuten
Mohave Community College
empowerED
Autodesk
TPD
What Does PandaDoc Cost? (PandaDoc Pricing)
PandaDoc has four different pricing options, all of which can either be paid through a monthly or annual plan. The annual subscriptions let you save up to 24%.
The cheapest plan is the Free subscription, which lets you upload, send, and collect payments for as many documents as you need. This means unlimited document uploads and legally binding eSignatures. You can collect payments through the free plan and even use their mobile app.
With the Essentials Plan, you get all the Free plan's features while gaining access to PandaDoc's proposal templates and drag-and-drop editor functions. You also receive document analytics to track your progress as well as pricing tables to get better prices for your proposals. The Essentials Plan costs $19/month per user, or $25/month if you have the monthly plan.
The Business Plan is priced at $49/month per user with the annual plan and $59/month if paid monthly. You get all the Essentials features plus access to CRM integrations, a content library, and custom branding. Business Plan users also receive Zapier integrations and can bulk send their proposals.
For the Enterprise Plan, users will have to contact PandaDoc to negotiate a price. Not only do you get custom user roles and SSO support with Enterprise, but you also receive an unlimited number of team workspaces and APIs.
Each plan comes with a 14-day free trial as well as 24/7 email and chat support.
PandaDoc Review
In terms of creating proposals with quick turnaround times, there are few programs that do it as well as PandaDoc.
---
Improve your document workflow to allow for increased productivity and to deliver an amazing experience for your customers.
Writing out proposal documents is time-consuming, which is why we were impressed with PandaDoc's drag-and-drop features. The fact that they had hundreds of templates ready to go across multiple industries means they really thought this process through.
Their content library is easy to access and extremely useful. Not only do you no longer have to search for past proposals on your hard drive, but you can also just fill in your ready-made proposal templates with your client names. It also ensures brand consistency across different proposals.
Enabling the collection of eSignatures is another critical feature, as well as being able to track whenever a client sees, interacts with, and signs a proposal. Their Catalog feature is another standout, as PandaDoc takes care of figuring out prices for you.
Their analytics is surprisingly detailed and comprehensive. It shows you how long a client looked at your proposal, allowing you to plan ahead for when they decide to sign your proposal.
Another feature that's worth mentioning is the integrations. While third-party integrations are common among proposal creation software, PandaDocs offers an incredibly robust lineup. Their PandaDoc API is also impressive, but it's unfortunately only available to Enterprise users.
While PandaDoc's pricing isn't the cheapest on the market, it does offer a surprisingly robust free option that lets you upload proposals and send them to clients with eSignatures enabled. It is, however, unfortunate that you have to pay a separate monthly fee for each user.
PandaDoc does offer a mobile app, but it's much more limited when compared to the desktop version. It's useful for document tracking but not much else, meaning you can't set up documents or attach eSignatures on the go.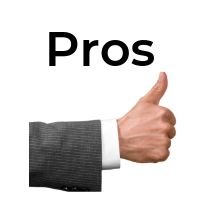 Pros: Here's what I like about PandaDoc
Intuitive UI and a clean dashboard that was easy to navigate from the get-go

An actually useful free plan that provides a lot of what makes PandaDoc useful

Great drag-and-drop features that streamline the proposal creation process

Hundreds of ready-made templates that allow you to create proposals in minutes

A Catalog feature that takes the stress out of figuring out the right price for your proposal

Useful eSignature functions that can be slapped onto your proposals 

Great analytics and tracking features that optimize your workflow
Cons: Here are the only things I don't like about PandaDoc
You have to pay a separate subscription for each user, meaning accounts can't be shared between team members

The mobile app is extremely limited at the moment in terms of creating proposals on the go

You can't edit a document once you've sent it out, meaning any errors are going to stay on the proposal 

Some proposals tend to end up in spam mails, prolonging the document signing process
PandaDoc Alternatives
If you're interested in PandaDoc's features but not entirely convinced by their services, there are other proposal creation programs on the market. From our experience and research, the top PandaDoc competitors are:
Selecting the right proposal software is an important step for businesses, as it streamlines their sales and marketing processes. When choosing your tool consider the cost, features, scalability, and overall usability.
Are you a freelancer? If so, we recommend using AND.CO for proposals. Not only do they provide tools to create and send proposals, but they also offer additional solutions for time and expense tracking, invoicing, payments, and more. Read our full AND.CO review for more information.
Frequently Asked Questions
Is PandaDoc secure?
PandaDoc's security protocols are certified and compliant with privacy and legal requirements for clients around the world. Its services are hosted by Amazon Web Services, a trusted provider of cloud-based technology.
Can you sign eSignatures through mobile?
The mobile app allows e-signing for documents where you're the designated signer. These appear in your mobile app's inbox.
Can you change plans?
You can upgrade or downgrade your PandaDoc plan at any time.
Is it free to sign PandaDoc's documents?
Yes, once you've sent a PandaDoc proposal via email, clients can sign it and send it back without even needing a PandaDoc account.
Is PandaDoc legally binding?
PandaDoc eSignature technology is legally-binding, safe, and ESIGN and UETA compliant.
Is PandaDoc HIPAA Compliant?
PandaDoc is HIPAA compliant and SOC 2 certified. Their servers are hosted on the Amazon AWS platform, support Single Sign-On (SSO), and simplify how you protect and manage your data.