There's no doubt that ChatGPT has revolutionized the tech world, making high-quality AI content generation free and available to the masses.
But Google classifies all AI content as spam and there's always the possibility that they can detect and penalize AI writing, even if it is created by this advanced tool.
Luckily, there are free resources that can examine your ChatGPT content and let you know how detectable it is as AI content.
Best All-In-One: AI Detector + Rewriter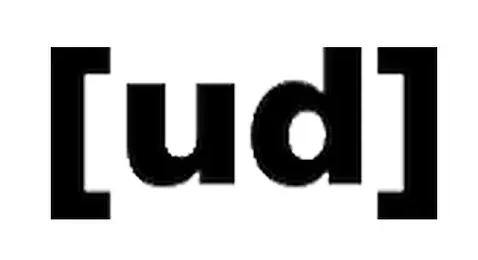 ---
Detects AI by cross-checking 8 other detectors
Easy-to-use rephrasing tool
Readability features are great for different tones
Best Plagiarism Checker + AI Paraphrasing Tool
---
Super easy-to-use paraphrasing tool
Creating citations in any format is a breeze
Accurate, student-friendly plagiarism checker
Advertising Disclosure
Advertising Disclosure
We offer this website completely free to our visitors. To help pay the bills, we'll often (but not always) set up affiliate relationships with the top providers after selecting our favorites. However, we do our best not to let this impact our choices. There are plenty of high-paying companies we've turned down because we didn't like their product.
An added benefit of our relationships is that we always try to negotiate exclusive discounts for our visitors.
Best Free ChatGPT Output Detectors
Here are our 5 favorite free ChatGPT output detectors.
Best free AI detector & part of our favorite AI writing tool
Learn More
The new feature added to our favorite AI writer, Content at Scale's AI Detector, is topping our list of the best AI detectors.
We love this detector because it has the ability to detect when content comes from ChatGPT, GPT-3, or any other AI model within moments.
You can start by generating your content using Content at Scale's AI writing service, and then check for its human-like quality using the built-in detector before posting.
It gives you a simple score out of 100 on how human the content is and how likely it is to be detected by Google as artificial. Thanks to the new update, Content at Scale will also break down and score the different elements that factor into the human score. You'll be able to see how your content scored in predictability, probability, and pattern.
Another new feature we're excited about is the sentence-by-sentence breakdown. The detector will highlight each sentence of content in a color that corresponds to its detectability, so you can fix the sentences that appear to be AI-written and not worry about sentences that already work.
An added bonus: most of the Content at Scale content ran through it earns a high "Human Content Score," so you have to do less work on editing it.
Learn More
Undetectable.ai has a free AI detector that can detect content created by ChatGPT.
It's unique in that it aggregates results from 8 different popular ChatGPT AI detectors, so you'll get AI detection likelihood scores from GPTZero, OpenAI, Writer, Crossplag, Copyleaks, Sapling, Content at Scale, and ZeroGPT, all in one place.
You can enter up to 10,000 characters at a time, which makes it great for shorter paragraphs written by ChatGPT.
We found it to be pretty good at detecting ChatGPT content because of this, but it does struggle in misidentifying human-written content as AI at times. If you're using it to test ChatGPT, however, this shouldn't be a problem.
Learn More
For an all-in-one SEO AI detection tool, check out Kazan SEO.
Kazan SEO is another entirely free tool with the ability to detect GPT-2, GPT-3, and ChatGPT content quickly.
This neat toolkit has multiple features outside of AI detection, including a content generator, a tool for discovering and researching keywords, URL text extraction for SEO analysis, and co-relational content optimization.
If you need more than just AI detection, we recommend Kazan SEO for its wide variety of SEO tools.
Learn More
With a straightforward name, Writer is a leader in… well, written content creation.
It also has an easy-to-use AI content detector to make it easy for users to check their AI-generated content before sending it out into the world. This detector has ChatGPT and GPT-3 detection abilities as well as GPT-2.
Similarly to Content at Scale's AI detector, Writer's shows a detection score in percentage.
If you need help, they have a dedicated customer support team as well.
Learn More
With the ability to check for every kind of AI writing, Sapling.ai's AI content detector is a thorough, easy-to-use tool available entirely for free.
It's recommended to include more than 50 words of text, as the more it is able to read, the more it is able to detect.
Once you type in at least 50 words or "tokens," this AI detector will give users a "Real probability" and "Fake probability" score that users can compare to each other and see whether the content seems more "human" or more "machine."
How to Beat ChatGPT Detectors?
Though Google *allegedly* can detect ChatGPT content, there are ways to beat the detectors.
First, run your ChatGPT-generated content through one of these detectors to get a good read on how human it sounds and which specific sentences sound too "computer-y."
Then, it's always a good idea to get a human pair of eyes on your content. An editor can reword and reformat anything that doesn't flow naturally and add personality to the content before you publish it.
ChatGPT Watermarking
A cryptographic "watermark" is rumored to be making its way onto ChatGPT content that will make it easier to identify ChatGPT content.
This watermark would be the text equivalent of an image or video watermark which would entail embedding a sort of code into the content through word choice and punctuation.
But why would OpenAI do this?
The reason for the watermarking is to ensure that ChatGPT content is used ethically and in alignment with OpenAI's stance and commitment to AI safety.
OpenAI's stance on AI safety is that "The goal of long-term artificial intelligence (AI) safety is to ensure that advanced AI systems are reliably aligned with human values — that they reliably do things that people want them to do."
In other words, the ChatGPT watermarking feature would ensure that ChatGPT content isn't misused in a way that could be seen as detrimental to humanity.
There will be ways to defeat this feature. For example, if you take ChatGPT content and run it through another AI writing service, the information will be scrambled and reformatted, erasing the watermark.
FAQs
How accurate are AI detector tools?
AI detector tools are not very accurate just yet and are only able to identify around 25%-50% of AI-generated content as "likely AI-written".
What is the best AI detector for ChatGPT output?
Content At Scale's AI detector is the best detector for ChatGPT output.
Is ChatGPT output detected by Google?
Yes, ChatGPT output is technically detected by Google, though it can be altered to fly under the radar.