As affiliate marketers with a few niche sites under our belt, we know how hard it can be to organize and track each and every individual affiliate program.
So we've turned to Lasso, and have been using it with success on one of our sites about car stereos.
And now they have a new Performance feature that makes it even easier to track the performance of your affiliate links.
We'll share our thoughts on the existing affiliate marketing plugin [jump to section] and give you a sneak peek at Lasso's new Performance platform.
Advertising Disclosure
Advertising Disclosure
We offer this website completely free to our visitors. To help pay the bills, we'll often (but not always) set up affiliate relationships with the top providers after selecting our favorites. However, we do our best not to let this impact our choices. There are plenty of high-paying companies we've turned down because we didn't like their product.
An added benefit of our relationships is that we always try to negotiate exclusive discounts for our visitors.
GetLasso Performance Review
The Performance feature is the newest addition to Lasso's affiliate marketing analytics tools.
With it, you're able to see which of your affiliate programs are the most profitable. Seeing which of your affiliate programs convert best allows you to re-order them on your round-ups and spend time creating new content for your best-performing partners.
We like how simple and straightforward the feature is. Performance only shows you data that is relevant and helpful to your business. They cut out the fluff so you can easily locate the information you need.
A huge selling point for Performance is that it's currently the only tracking software with automated data from Amazon (a game-changer.) The new tool already has integrations with Amazon, Impact, ShareASale, CJ, Awin, and Avantlink, with even more integrations on the way (see a complete list below.)
Performance is free to start. Plus, right now, the prices are the lowest they'll ever be, so you can (and should) lock in your special early adopter pricing.
Current Integrations with Lasso Performance:
Amazon Associates
Awin
Avantlink
CJ Affiliate
Impact
Partnerstack
Partnerize
Refersion
Skimlinks
Sharesale
Planned/Future Integrations:
Everflow
Rakuten
Financeads
FlexOffers
Post Affiliate Pro
Tune / HasOffers
GoAffPro
Pepperjam
Sovrn
ClickBank
Booking. Com
And all the main display ads providers, like Ezoic, Mediavine, Adthrive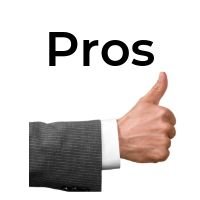 Pros: Here's What I Like About Lasso Performance
Up to 80% cheaper than comparable products

Not priced or capped by how many websites you have. Instead, pricing is based on revenue with unlimited websites
Will have triggers to notify you of insights like when conversions are above or below a certain threshold (coming soon)
First analytics tool to auto-import Amazon affiliate data!
Because it's a plugin and not JavaScript, it can't easily be blocked by 3rd party software like ad blockers
Cleaner and simpler dashboard than the competition; less noise, and more actionable insights.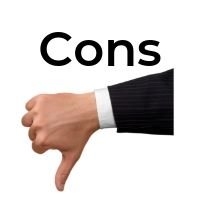 Cons: Here's What I Didn't Like About Lasso Performance
Does not yet track Google Analytics goals or custom events outside of affiliate partner networks (APIs, private affiliate software, etc)
Reporting dashboard is not quite as detailed as competitors like Affilimate.  However, that makes things easier to see the important stuff and get actionable insights
Is Lasso Performance Worth It?
With an incredibly low price, Lasso Performance is definitely worth it. The ability to identify which posts and products are driving affiliate revenue will allow you to make changes that will quickly pay for the cost of the software.
Lasso Performance Pricing
If you sign up for Performance today, you'll get up to $1,000 of revenue tracked for free.
After that, it's just $19 for up to $5,000 in tracked revenue per month, and $3 for every $1,000 tracked after that.
How Does Lasso Performance Work?
Performance is a brand-new analytics platform from Lasso that's built specifically for affiliate marketers. It aggregates revenue data from all of your different affiliate networks like Amazon, CJ, Impact, ShareASale, and more, so you can quickly see where your revenue is coming from.
With Performance, you can identify high-performing advertisers and products by seeing the EPCs across both affiliate programs and networks all in one place.
Performance allows you to spot trends and cater to your audience by optimizing your affiliate content to maximize your profitable affiliate partnerships.
The best part? You don't have to visit all your networks separately or download a bunch of different spreadsheets. It's all taken care of for you with Performance analytics.
GetLasso Affiliate Marketing All-In-One Plug-in Review
Lasso's affiliate marketing plug-in is a game-changer for sites that rely on affiliate marketing as part of their business model.
We use this for one of our sites to track and organize affiliate link performance and I have to say the WordPress plugin is super intuitive and very easy to navigate. I like that I can see the images next to each product that we link to, as well as any important alerts next to it that let us know if the item may be out of stock or if the link is broken.
They also have a tab for opportunities which has allowed us to see any affiliate opportunities we may have overlooked, as well as a breakdown of how much money we could be making from relationships with each of these affiliates.
Pros: Here's What I Like About Lasso Marketing Plug-in
Makes it easy to tell if links are broken or items may be out of stock
Incredible customer support
Super easy integration with Amazon
I like that you can create nice-looking tables in no time
The Opportunities feature is a great resource for growing your affiliate network and maximizing your chances of making a sale
Cons: Here's What I Didn't Like About Lasso Marketing Plug-in
Adding custom fields to the tables is tricky and doesn't always give you the result you're looking for
Is Lasso Worth It?
Yes, I would definitely say Lasso is worth it. From our experiences with it, Lasso has streamlined and reduced any potential headaches that come with tracking and managing affiliate links.
Is Lasso Legit?
Yes, Lasso is a legitimate affiliate marketing plugin that provides users with organized, advanced analytics on all of their affiliate partnerships.
Lasso Pricing
Lasso has three price plans:
Essential– $39/mo, includes 1 website, conversion-optimized displays, features to easily find and monitor your links, and product data from supported brands
Advanced– $99/mo, includes 3 websites, everything in Essential, plus free staging site licenses and early access to new features
Portfolio– $299/mo, includes 10 websites, everything in advanced plus custom integrations and features
Who Should Use Lasso?
In my opinion, any site that makes money from affiliate marketing should use Lasso.
How Does Lasso Work? (Features)
Lasso offers a sort of all-in-one affiliate marketing optimization solution complete with product displays, tables, integrations, and performance metric tracking.
Product Displays
Lasso offers a variety of attractive product display options including single displays, comparison tables, grid displays, and list displays where you can showcase your affiliate products in a way that will optimize conversion rates.
A few examples:
Lasso Tables
Lasso tables allow you to show side-by-side comparisons of different products or services to your readers. You can use this opportunity to highlight special features of your top choice affiliate product.
A few examples of a Lasso table:
Opportunities
The Opportunities tab allows you to explore affiliate opportunities you could be missing out on as well as some info on how much you could be making from these deals.
Here's what that looks like:
Dashboard
The Dashboard is the sort of homepage for Lasso's plugin.
From there, you can see a quick rundown of your different affiliate links and where they're located. You can also see if any links are broken or if any products are sold out.
Integrate with Amazon
Lasso offers Amazon integrations with no API credits required.
Copy and paste in any Amazon URL and Lasso grabs the product title, image, and price automatically without needing API keys. Then Lasso converts it to an affiliate link and updates that data every 24 hours.
Link Cloaking
Lasso's link cloaking feature allows you to make your URLs "pretty" by adding your own custom link to all of your affiliate links.
Organize Links
You can create unlimited groups to organize your affiliate links, making it easy to find affiliate links in the future and display them on your site.
Click Tracking
Click tracking allows you to measure your various affiliate links' appeal. You can view your most-clicked products across your site and discover how specific affiliate links perform.
Import Links
Lasso imports links from the most popular WordPress affiliate marketing plugins, including Pretty Links, Thirsty Affiliates, AAWP, and Simple URLs in under 5 minutes for most sites.
Link Health
Lasso automatically scans your entire site for defective URLs so that if there's a broken link on your site, you'll get an alert so you can fix it quickly.
Lasso Alternatives
Frequently Asked Questions
What affiliate programs does Lasso support?
Lasso supports Amazon Associates, Awin, Avantlink, CJ Affiliate, Impact, Partnerstack, Partnerize, Refersion, Skimlinks, and Sharesale.
What if I already use another affiliate marketing plugin?
If you already use another affiliate marketing plugin, you can integrate it with Lasso.
What kind of customer support comes with Lasso?
Lasso comes with great customer support that will respond promptly to requests and help you navigate through any issues with their plugin and help facilitate any customization requests.
Does Lasso work with Amazon Associates?
Yes, Lasso works with Amazon Associates.