If you're not using SMS for your business by now… what are you doing?
To leverage SMS for your business, you will need to get set up with an SMS marketing provider. Allow us to introduce you to Textmagic.
As an all-in-one bulk messaging service, Textmagic helps you engage with your consumers through state-of-the-art SMS features.
We tried it and many other SMS providers. Here's how Textmagic measured up.
Our Favorite SMS Marketing Software
---
Our Rating - 4.5/5
TextMagic has the best overall pricing and the most intuitive platform to send and receive marketing text messages to your customers.
No development experience required
2-way communication and mass texting
Import contacts in seconds
Pay as you go pricing
Advertising Disclosure
Advertising Disclosure
We offer this website completely free to our visitors. To help pay the bills, we'll often (but not always) set up affiliate relationships with the top providers after selecting our favorites. However, we do our best not to let this impact our choices. There are plenty of high-paying companies we've turned down because we didn't like their product.
An added benefit of our relationships is that we always try to negotiate exclusive discounts for our visitors.
Textmagic Overview
What Is Textmagic?
Textmagic is a business text messaging service that allows you to send notifications, alerts, reminders, and SMS marketing messages to your customers.
Through Textmagic, you can send bulk texts online through their desktop, browser, or mobile applications. They also offer two-way conversations with customers. You can even send and receive texts through your email.
Textmagic also provides API gateways and Zapier integrations on top of a team-sharing function to automate and optimize your SMS strategies. You can also track your leads and overall outreach through their reporting and analytics functions.
Is Textmagic Legit?
Textmagic is one of the top SMS providers, so it is legit. You can look at pages of case studies from their customers and see how successful their SMS campaigns have been.
How Does Textmagic Work?
You'll use the intuitive web app, browser site, or mobile app to create impactful SMS campaigns with Textmagic.
A few of the highlights of Textmagic's helpful features include:
Messenger screen – Deliver quick responses to urgent questions from the Textmagic two-way SMS chat panel.
Compose screen – A complete business texting solution that enables you to quickly and cost-effectively send texts online from the web.
Contacts screen – Improve your SMS communication by sorting all the contacts in your database into different groups and lists.
SMS templates screen – Save time and personalize every communication with SMS templates.
SMS survey screen – Use SMS survey templates and flows to configure auto-responder polls.
Mobile apps – Quickly send and receive SMS texts, create lists, and contacts, manage your campaigns on the fly using your mobile phone.
10DLC & Toll-free screen – Register a 10DLC or toll-free number to improve your SMS delivery rate.
Reports screen – Measure the effectiveness of your SMS campaigns with real-time reporting.
Textmagic allows you to use their various text messaging marketing tools through their browser or their new desktop or mobile app.
Once you log into your account, you can immediately compose a message through the "Compose" tab. Selecting a set of contacts, typing out a message, and sending bulk texts takes only a few clicks. You can insert tags, files, and even premade templates onto your bulk texts.
Users either manually input contacts into each new message, or can import them from other programs into Textmagic. The app lets you create specific subscriber lists to optimize your strategy based on SMS campaigns.
Inboxes and contact lists can be shared among your team through subaccounts, and each team member can schedule messages to go out at specific times while monitoring delivery rates. Textmagic offers a chat function to talk to your customers, who can message you back on your virtual number.
You also have tabs on your dashboard that allow you to view your contacts, message history, templates, reporting, and other services.
Textmagic also provides API gateways to integrate the program into practically any business software. Their homepage has plenty of resources and prewritten code to optimize this process. Non-coders can leverage Zapier to integrate Textmagic with thousands of other applications.
Apps that you can connect to Textmagic using Zapier include, but are not limited to:
Facebook Lead Ads
Pipedrive
Mailchimp
Gmail
Active Campaign
ClickFunnels
They recently announced that they will soon offer integrations for things like email, WhatsApp, and Facebook Messenger.
Who Uses Textmagic?
Textmagic's scalable services are well-suited for a variety of different industries, particularly smaller businesses. Based on their testimonials, Textmagic is most popular among the following types of firms:
Law firms
Banks
Freight hauling and other industrial companies
Call centers
Charities and nonprofit organizations
eCommerce sites
Software engineering companies
Travel agencies
Marketing firms
Textmagic has wide-reaching services that can be leveraged by a variety of different companies looking to widen their reach. Their text messaging features have been valuable to many smaller enterprises in outreach and customer retention. Examples of businesses using Textmagic include:
Prospect Expert
Marketplace Homes
Cataphract
CCTV Aware
Maxus
Textmagic Review
Overall Rating: 4.5/5

Price: 4/5 | Ease of Use: 5/5 | Features: 4.5/5 | Integrations: 4/5 | Customer Support: 4.5/5
When it comes to comprehensive SMS marketing platforms, Textmagic is one of the most solid options out there. It's very user-friendly and requires little to no programming experience to get your SMS marketing campaign up and running.
Its UI is easy to navigate and it took us only a few minutes to successfully send out texts to our contacts. Being able to import contacts saved us a lot of time.
The ability to create premade templates and files in your texts is a useful feature.
Being able to hold two-way conversations via text with customers was also a great tool, and being able to share inboxes with other team members is always a plus.
Their pricing structure is clearly catered towards smaller businesses. Because you essentially pay for each text message sent, users don't have to worry about underutilizing Textmagic.
No monthly fee means much more flexibility for businesses regardless of how often they use SMS marketing. For larger businesses that send a large volume of texts, however, this can get rather expensive.
Textmagic prioritizes optimization and automation, which we really liked. API Gateways and Zapier integrations will be extremely helpful for small businesses that are already accustomed to using other marketing tools.
They offer plenty of API resources on their website, including wrappers in about a dozen different programming languages. How-to articles and video tutorials are also available, along with 24/7 customer support for American, UK, and Australian users.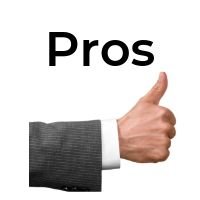 Pros: Here's what I like about Textmagic
A simple yet scalable pricing structure makes it a viable option for smaller firms that might not use SMS as often as other businesses.
No monthly plan means businesses won't be priced out of specific features like in other SMS platforms.
Their coverage is wider than a lot of other SMS providers, allowing you to engage U.S., British, and Australian users.
A simple yet versatile UI that won't take much time to pick up.
Creating message templates and importing contacts was also incredibly simple and definitely sped up our process.
Extensive API tools and integrations that allow you to hook up Textmagic with other apps.
Subaccounts allow you and your team to collaborate on SMS marketing campaigns.
They offer plenty of resources to help you with integrating APIs into your SMS toolset.
Cons: Here are the only things I don't like about Textmagic
If you send a large volume of texts and receive messages back from customers, it can get a little pricey.
Their lack of pricing tiers sacrifices scalability since a lot of larger firms won't benefit from the pay-as-you-text structure.
You have to pay a monthly fee for a virtual number, which probably won't be an issue for some, but that wasn't entirely clear upon completing the free trial.
Some users have complained about unresponsive customer service in the past (though this was not our experience!)
Is Textmagic Worth It?
For small businesses, Textmagic can definitely be worth it. Even Nestle uses Textmagic to communicate with their employees via SMS.
So whether you're a small business wanting to leverage the highest engagement rates of any other text-based marketing or you're a larger business wanting to keep employees informed, you're going to find a lot to like with Textmagic's platform.
Textmagic Integrations
A few of the ways you can integrate Textmagic seamlessly into the rest of your workflow include:
SSO Integrations – Single sign-on simplifies staff management and allows you to connect SMS with other channels like SMM dashboards, live chat, email marketing tools, content management systems, and more.
Email to SMS gateway service
Incoming text message automation – reply instantly to senders, automate contact list management, and use built-in opt-out management.
SMS distribution lists – All emails sent to your SMS distribution list email addresses will be immediately forwarded as text messages to all mobile phone numbers saved in the list.
API Integrations
API scripts for Java, Ruby, PHP, Python and Perl
Text directly from your app
Schedule SMS in advance
Check delivery status
Zapier Integrations
These types of integrations require no coding or developing experience at all. You can leverage some of these helpful tools through Zapier integration:
Automate messaging
Integrate with your CRM
Integrate with apps to make things easier:

Manage events and schedule appointments instantly by integrating with Lucid Meeting, Calendly, and Google Calendar. This makes it easy to set up and manage events.
Encourage customer feedback with useful integrations with Typeform to send automatic offers, surveys or thank you messages when someone completes a web form.
Engage prospects as soon as they subscribe
Improve staff collaboration – Use Zapier to integrate with Trello, ZenDesk, and Slack to make staff collaboration easier and quicker and streamline your internal operations.
What Does Textmagic Cost? (Textmagic Pricing)
Textmagic doesn't charge you any sign-up or account fees. Instead, users follow a flexible, tiered, pay-as-you-go structure where they purchase credit to their account and send text messages to their customers based on their balance.
These pay-as-you-go credits start at $0.049/SMS in the US, varying by country, with volume discounts. Virtual numbers, with options for dedicated or shared, are priced by country.
With the latest monthly plans, you have the option to subscribe regularly and benefit from lower prices through volume discounts.
Textmagic Alternatives
Do you like some of Textmagic's features but just aren't sure about committing to the platform itself?
Compare TextMagic with other providers. Check out our detailed guide and get our recommendation on the best SMS marketing software.
Are you still undecided about whether Textmagic is the right SMS tool for you?
Luckily, there are a few other text message marketing platforms available that might be a better fit. Companies offer similar bulk messaging services that come with API integrations and other useful tools. These alternatives include:
SMS is a versatile and valuable marketing tool, and choosing the right platform comes down to your business's needs. Whether it's the industry you're in, your budget, programming experience, or scalability, picking a platform that meets your demands is crucial.
Our Favorite SMS Marketing Software
---
Our Rating - 4.5/5
TextMagic has the best overall pricing and the most intuitive platform to send and receive marketing text messages to your customers.
No development experience required
2-way communication and mass texting
Import contacts in seconds
Pay as you go pricing
Frequently Asked Questions
Does Textmagic offer global coverage?
TextMagic offers its services to over 700 networks in 190+ countries.
How long can each text be?
Single text messages are limited to 160 characters.
Can I receive incoming texts?
Yes, you can receive incoming texts from either the free shared number or a purchased dedicated number.
What kind of integration support does Textmagic offer?
TextMagic does its best to support customers who use their API Gateway but only parts that directly relate to their API documentation or pre-written wrappers. They do not provide development support, meaning writing the code has to happen outside of TextMagic.
Do they offer unlimited texting options?
Unfortunately, users can only follow the pay-as-you-go model.
---
TextMagic Pros + Cons Video