We love HARO, but it's not the easiest to navigate unless you know what you're doing.
Luckily, Reporter Outreach knows what they're doing. We're using this HARO link-building service right now, and we wanted to share our personal experience with you.
Here's my honest review of Reporter Outreach
Our Favorite Provider for "HARO Outreach"
Promote your website with links from mainstream news & media
Leverage existing relationships with journalists
Pay-for-Performance Pricing - only pay for links above DR 40
Advertising Disclosure
Advertising Disclosure
We offer this website completely free to our visitors. To help pay the bills, we'll often (but not always) set up affiliate relationships with the top providers after selecting our favorites. However, we do our best not to let this impact our choices. There are plenty of high-paying companies we've turned down because we didn't like their product.
An added benefit of our relationships is that we always try to negotiate exclusive discounts for our visitors.
Reporter Outreach Overview
Reporter Outreach is, in the simplest terms, a link-building service. Specifically, they are a link-building service focused on taking advantage of HARO and link-building opportunities on behalf of their clients.
The team of expert outreach specialists and copywriters is skilled in crafting stellar pitches that they submit to legit, high-quality sites in exchange for links to your site.
Though you could technically send these pitches on your own via cold outreach, the team at Reporter Outreach has established relationships with over 200 online publications.
Each team member is trained in identifying the niche-specific link-building opportunities that land your site highly relevant links, building authority and driving traffic up to your site.
All links are high DR and from legitimate sites, so no worries about PBNs or link farms. Reporter Outreach will guarantee that all links will be DoFollow for their link insertion service.
Who Should Use Reporter Outreach?
Any SaaS, technology, or eCommerce site can benefit from Reporter Outreach's link insertion service.
For their HARO service, they will take on clients from any industry, as long as Reporter Outreach can ensure there will be relevant linking opportunities. Some example industries include cloud hosting, therapy, real estate, cybersecurity, fitness, nutrition, fashion, recruiting, and more.
Link-building increases thought leadership and has been proven to increase brand recognition and respect from customers and other brands.
Plus, their services are fairly inexpensive compared to alternative HARO link-building services.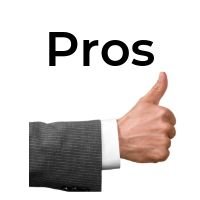 Pros: Here's What I Like About Reporter Outreach
HARO links are high-quality and typically high DR (I'm talking 70's and above)
Done-for-you service means they take care of all of the work, so I don't have to.
They respond on my behalf.
They have existing relationships with publications.
Their work is guaranteed (meaning you get what you pay for, they will always deliver the number of links you request in your monthly subscription.)
If they happen to get your site featured in any publication without a link, that's considered free press, and you won't have to pay for it.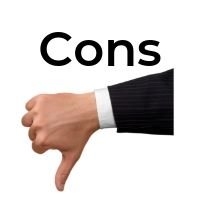 Cons: Here's What I Don't Like About Reporter Outreach
HARO links are typically to your homepage (other links can be directed to any URL on your site, so you can use specific blog posts.)
They cannot guarantee placement on any specific publications (no link-building service can do this, so I can't fault them for it.)
Reporter Outreach Review
In general, I'm a fan of Reporter Outreach.
My favorite thing about them is how easy they make the entire process. I gave them a little information, and they immediately jumped in and started pitching on my behalf.
This is great because their team of trained copywriters can do thorough research, select niche-specific publications, and craft pitches that are more likely to earn you those links. I like to think I'm a pretty persuasive writer, but I will admit that sometimes it's hard to know how to best respond to certain queries.
They are also able to leverage personal relationships that they've built with these publications, so you can benefit from their network without having to build one on your own.
The quality is also noteworthy. All of the links that they landed for me were high DR and on high-traffic websites that were relevant to my site.
How Does Reporter Outreach Work?
Reporter Outreach will use access to your work email to identify quality queries on HARO and submit pitches on your behalf.
This company has curated relationships with hundreds of well-known publications, which makes their pitches more attractive than a pitch from your own site that may be previously unknown to the publications.
Their expert team of copywriters conducts all of the necessary research and identifies the right opportunities to pitch links to your site. They then write the perfect pitch, increasing the likelihood that your site will be featured in various publications.
Their HARO services include a certain number of links per month and are priced per link (i.e., 7 links per month priced at $350 each.)
They also offer link-building services where they will pitch editorial links for existing posts. These services are priced individually per link.
What Does Reporter Outreach Cost? (Reporter Outreach Pricing)
There are two different plans for two different types of links. There's the HARO link-building package and link insertion plan.
HARO Link Pricing
For the HARO plan, Reporter Outreach has three pricing plans, each based on a certain number of links per month.
Every plan includes DR 40+ links, a dedicated copywriter, and a promise that they will keep working until all of your links are published.
Starter – $350 per link, includes 7 links.
Business – $325 per link, includes 14 links.
Enterprise – $300 per link, includes 21 links.
Link Insertion Pricing
Link insertion plans are priced per link based on the DR of the link.
All plans are performed by an outreach specialist who secures permanent DoFollow links to real sites with real traffic (no PBNs or junk.)
DR 40+: $300 per link, AHREFS traffic 1k+
DR 60+: $400 per link, AHREFS traffic 5k+
DR 80+: $500 per link, AHREFS traffic 10k+
Reporter Outreach Alternatives
A few businesses offering similar services to Reporter Outreach are:
Frequently Asked Questions
What is HARO outreach?
HARO is a site where journalists can reach out to professional sources for commentary and expertise, and HARO outreach is the process of responding to journalists.
What factors impact link cost?
DR and number of links per month impact link cost depending on which plan you choose.
What is the process of link building?
Link building consists of reaching out to sites or reporters to get them to link to your site.
What does a link-building service do?
A link-building service takes care of finding relevant sites and pitching links to your site to them. Good link-building services are able to leverage personal relationships with sites to make them more likely to link to your site