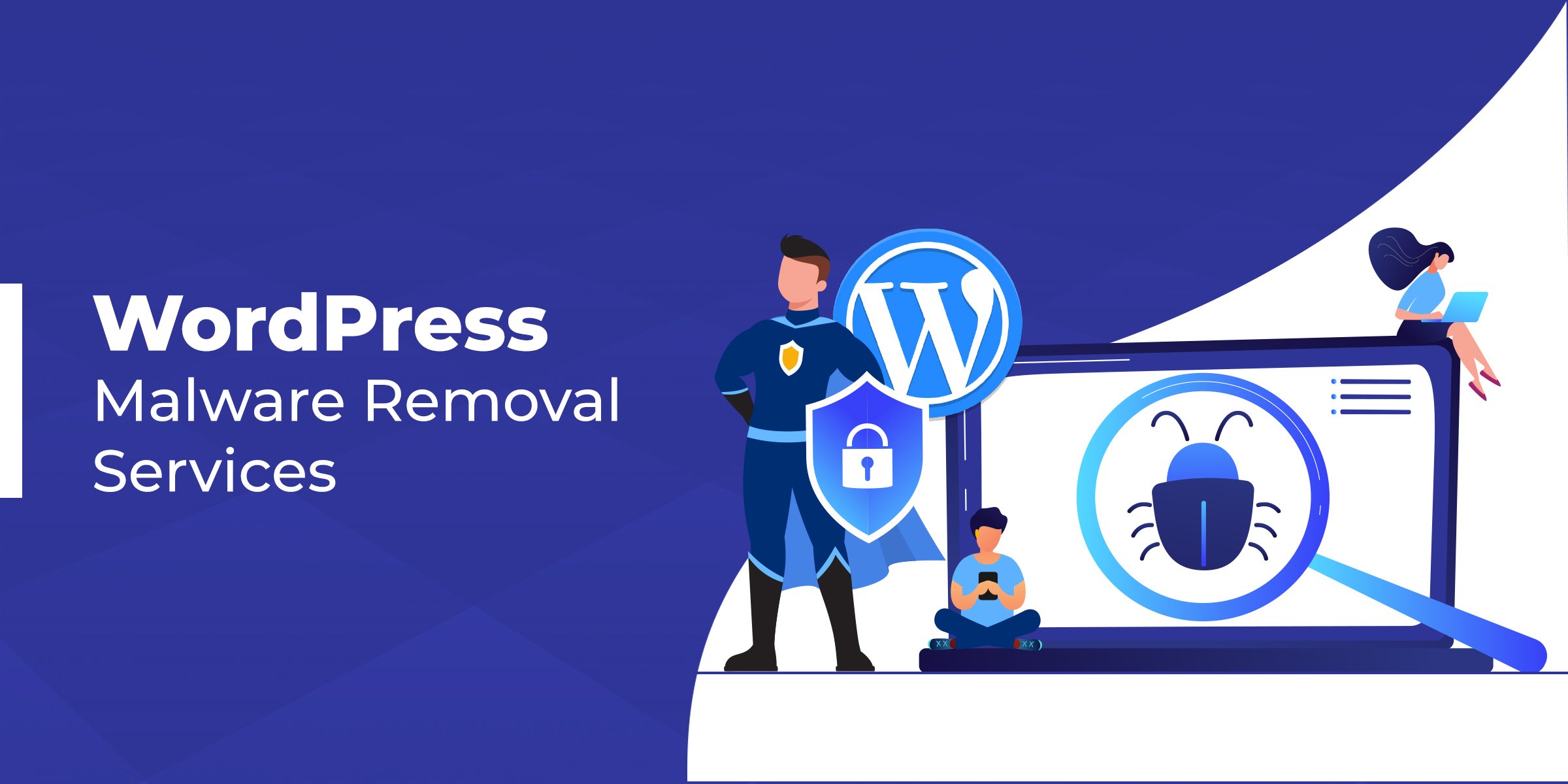 WordPress provides a ton of benefits, but there are some downsides. One of the biggest knocks on the open-source CMS is that it is a very popular target for malware.
While WordPress provides automatic updates to plug loopholes and fix bugs, your site can still get hacked and infected with malware. As such, a ton of WordPress development companies have built productized services specifically around removing malware. The below article will share our picks for the best malware removal services to help you fix security issues on your WordPress website.
Advertising Disclosure
Advertising Disclosure
We offer this website completely free to our visitors. To help pay the bills, we'll often (but not always) set up affiliate relationships with the top providers after selecting our favorites. However, we do our best not to let this impact our choices. There are plenty of high-paying companies we've turned down because we didn't like their product.
An added benefit of our relationships is that we always try to negotiate exclusive discounts for our visitors.
Best WordPress Malware Removal Services
Best for WordPress Security and Malware Removal
Visit Sucuri
Sucuri is known globally as one of the leading website security companies in the world. They provide a number of products and services including firewalls, backups, DDoS Protection, Malware Detection, Malware Removal, Blacklist removal, and yes – WordPress security.
Sucuri offers a number of different plans to protect your website and the cost depends largely on what services you are looking for. At a minimum, they will keep your WordPress website malware free while also providing some additional protection against malicious attacks, which can cripple websites and impact uptime and revenue. In addition to these core services, they also offer premium plans that will provide more advanced website security, performance optimization and other features.
Sucuri is definitely not the cheapest option on the market when it comes to WordPress Security services. With that being said, web security isn't exactly something you want to cheap out on as it can have a catastrophic effect on your website, brand and business.
Visit WP Tangerine
WP Tangerine has positioned themselves as an established, thriving company with about 60 full time employees dedicated to completing projects and tasks. They are our #1 recommended provider for unlimited WordPress development and support.
They attract all sorts of customers including, bloggers, entrepreneurs, SMB, agencies and more. They have remote workers in the Philippines, but their management team is located in the US.
As a client you can get research and Q&A help to guide you and give you better insight for how to move forward. They also offer a dedicated developer, designer, client manager and WooCommerce experts.
Visit WP Runner
Based in Brisbane, Australia, WP Runner is our #1 recommended provider for monthly WordPress maintenance and support. They offer a complete range of services for all things WordPress, as well as additional website and marketing related tasks.
WP Runner's monthly maintenance plan provides unlimited updates to core files, plugins or themes; installation of new releases; performance optimization via caching and database optimization; security monitoring & remediation on an ongoing basis and first response within one hour in the event of an emergency.
Visit Fiverr
Though Fiverr isn't a development company per se, they can connect you with some amazing and affordable freelance developers. When it comes to WordPress specifically, Fiverr is a great resource for finding WordPress malware removal experts.
When navigating to Fiverr, search for "WordPress malware removal" – from there, you'll find no shortage of talented and cost-effective developers that can help you find and removal malicious files from your WordPress website. To find the absolute best provider, narrow your search by using the filters. You can browse by budget, experience, location, and more.
Visit WP Buffs
WP Buffs is a diverse team solving a number of WordPress challenges. They work 100% remotely from every time zone. Their mission is to create unforgettable experiences that positively impact every community we connect with.
WP Buffs provides 24/7 WordPress website management and support services that power digital growth. Their maintenance services are for serious website owners, and they provide white-label site management for agencies and freelancers.
When it comes to security, WP Buffs partners with iThemes to bring you free access to their premium WordPress security plugin. They'll also implement additional security across your WordPress dashboard as needed. These security measures are unique for every website they work with, which means a customized solution for everybody.
Malware is a serious issue for any website, and the great news is that anyone on WP Buff's Perform Plan get malware removal included in their plans.
Their team of security engineers will scan your website site, clear out all malware and check the site for any vulnerable areas such as outdated themes and/or plugins with known vulnerabilities.
After malware has been cleaned up, the WP Buffs team will create a security setup to harden your website to protect against future attacks.
Visit Astra
Astra makes security simple and hassle-free for thousands of websites & businesses worldwide. They work with all major content management systems, including WordPress.
One of Astra's most impressive offerings is that they promise to fix your hacked website in less than 4 hours. They will fix all malware, blacklists, phishing, defacements, SEO spam & other issues to make sure you can get back to business immediately.
They will help you fight everything from SQL injections to credit card stealing malware—any security threat that you may face. Never worry about losing customers or website downtime due to hacks ever again.
Visit Fix My Site
Fix My Site is an elite WordPress site care and security service for organizations and individuals using WordPress.
They provide a comprehensive range of services that cover every aspect of website care, with a specific focus on fixing bad websites.
If you have malware on your website, they will perform a scan of all your website files including WordPress, your themes, and plugins and check them for malicious code.
Once they scan your website and locate the malicious content, they will next task is to remove any unwanted scripts, content, database entries, malware, backdoors and spammy links from your WordPress installation.
Finally, once Fix My Site has removed any malware and malicious content, they will harden your website's security in an effort to prevent further hacks from occurring.
What is WordPress malware?
Malicious software, otherwise known as malware, is any software that harms your computer, mobile device, or web browser. Malware can also be considered a general term for viruses, spyware, ransomware and trojans. Hackers often use malware to gain access to computers so they're able to steal valuable information such as passwords and credit card details.
WordPress malware is a type of malware that specifically targets WordPress websites. This kind of malware can be used to display spam, send excessive traffic to specific sites from your site's visitors, or infect your website with viruses and allow hackers access to sensitive files.
In addition, the web server that your WordPress website is hosted on might get hacked. This allows hackers to upload malicious code onto the server which will impact all websites hosted on it. If this happens, all files in your WordPress website can become vulnerable as well.
Malware is sometimes used to generate money. Hackers use malware such as Redirect viruses to promote affiliate products or other websites by sending traffic from your site to their website. This means that they make money every time you visit a link they've added to your site and it generates revenue like clicking on an ad banner. Or, even more deviously, hackers can put hidden links within the code of your WordPress website so that you're unknowingly redirected from your own site onto another one without realizing it.
Why WordPress sites get hacked
What makes WordPress so susceptible to attacks? Why do WordPress websites get hacked so frequently?
The thing that makes WordPress so powerful is also one of it's biggest weaknesses: being open-source.
WordPress is an open-source platform, meaning that it's free to download and anyone can contribute. It also means that millions of people have access to all of the code. This includes hackers who use this information to try and exploit WordPress sites.
By having free access to much of your website's code, hackers are able find vulnerabilities within WordPress plugins or themes before the software gets updated with a fix. They can then include these vulnerabilities in their own malicious exploit codes which are used to infect websites with malware spam.
The best way to protect yourself from WordPress malware attacks is through prevention. Make sure that your site isn't vulnerable by running updates regularly and only using reputable tools for things like security, or caching that have been well tested by other WordPress users.
How do I scan my website for malware?
If you're worried that your WordPress site might be infected with malware, there are number of third-party tools and plugins that you can use to scan your website.
One of the top free malware scanners is Sucuri's site check. It scans all of your website's files for malware and will send an infected file list to you as soon as it finishes its search.
Another popular plugin is WordFence. It also has a free version with limited features and a premium option that gives you complete access to all of the plugin's functions, such as scanning, protection and backup facilities.
It's important to realize that merely running a scan doesn't guarantee your site won't get hacked. You need to pay attention to what is going on in the background once the scan is finished. Most plugins and scanners will only identify the infected files. They won't actually remove the malware. It's also important to note that simply removing files that are identified as malicious can be dangerous and potentially break your site. This is where the value of a malware removal expert comes into play. They can identify important core files and clean out the malicious code, as opposed to wiping them out entirely, potentially causing more issues and downtime.
If you think that your site has been hacked by malware, the first thing you should do is restore it to a working state. This means removing whatever malicious code has infected your site so that you can start with a clean slate. Make sure to backup your files before doing anything else because this will wipe out all of the old content on your website.
To fully remove malware from your WordPress site, it's best to hire an expert even if you have backups at hand. If you don't, then simply take note of everything that's missing or broken and fix it once you've restored your site again. Be vigilant about what new things are being added onto the site after restoring since hackers might have left other infection triggers behind which haven't been detected yet.
Once everything is restored, make sure to carry on running regular updates on your WordPress website. While you don't want to be left behind with security vulnerabilities, make sure that the new versions aren't creating more problems than they solve.
For example, some updates may create issues for certain plugins or themes which are incompatible with the latest version of WordPress. Make sure not to update everything at once because this will increase the amount of work that you need to do if anything goes wrong.
The best offense against malware attacks is quick reaction time so it's important to keep an eye out for any changes on your website as soon as they happen. Keep backups of all files and content so that even if things go wrong, you can restore your site and fix any problems as soon as possible.
Summary
Malware can be a frustrating problem to deal with because it can be difficult to spot. Working with WordPress development companies specialized in security practices can help ensure your website is safe from virus attacks.
Using plugins and scanners can help keep you informed, but they only get you so far. At the end of the day, if your WordPress website gets infected, don't panic. There are a number of cost-effective malware removal services that can help you restore your WordPress website.