Unlimited graphic design services have popped up all over the place in the past few years, and DotYeti is another worthy mention to add to the list.
We put a lot of value on custom images for our sites, so we've tried out many different providers. Luckily, DotYeti does more than just simple blog images. They offer a wide range of different services to boost the appeal of your website or social media page.
I tested out DotYeti and here's what I thought.
Advertising Disclosure
Advertising Disclosure
We offer this website completely free to our visitors. To help pay the bills, we'll often (but not always) set up affiliate relationships with the top providers after selecting our favorites. However, we do our best not to let this impact our choices. There are plenty of high-paying companies we've turned down because we didn't like their product.
An added benefit of our relationships is that we always try to negotiate exclusive discounts for our visitors.
DotYeti Overview
In essence, DotYeti works similarly to other unlimited graphic design services in that you submit requests, and the team of designers works to create unique, custom images (in addition to videos, animations, and much more). If you've used other similar services, there isn't much of a learning curve here.
How Does DotYeti and Unlimted Graphic Design Work?
For one set price, you get an unlimited number of graphic design projects to request, including landing page redesigns and animations.
You begin by setting up a brand profile that allows you to set up a profile for each website you own. You can set the logo, font, and brand assets, including any style guides or templates and primary/secondary color schemes.
The dashboard is super easy to use, showing you a clear distinction between the status of your request, what is currently in progress, and what is up next in your queue.
Creating requests is also easy. You select what type of design you need from the list of options, request the format and file type for the project, give a project brief that's as specific or open-ended as you want, and receive an accurate deadline on when to expect your design. This delivery date is updated in real-time as your design team works on the project.
When you start, they give you 2-3 general design choices for illustrations (like simple flat, isometric, or exaggerated) that you can choose from on the first request and they remember what you picked and apply it to future requests.
Something unique they offer is add-ons like hosting and domain registration as well as WordPress development for certain types of requests.
Who Is DotYeti Good For?
DotYeti is good for any business that wants high-quality graphics from a great team of designers.
I would definitely recommend their services to larger businesses with slightly bigger budgets, as their monthly fees can get on the pricier side for the better packages (which can be worth the investment, in my opinion.)
DotYeti is good if your business needs more than just simple blog images. They almost remind me more of a digital marketing agency with a specialization in graphic design, than just a standard unlimited graphic design provider.
I was impressed by the different types of projects they offered. It's important to note, that some services are only available on higher-tier packages, which we'll cover later.
They offer services that any business could find useful, including:
Art & Illustration
Branding
Animations and GIFs
Landing Page Redesign – Focus on CRO
Social Media Content
NFT Artwork
Print
Who Uses DotYeti?
Companies big and small across a wide variety of industries trust DotYeti to take care of all of their graphic design and illustration needs.
Some of the industries their clients are in include:
Agencies
SME's
eCommerce
Start-ups
Marketing Teams
Finance & Banking
Crypto & Blockchain
Tech
Some of their clients include:
What Does DotYeti Cost? (DotYeti Pricing)
DotYeti offers three different tiers of service: Basic, Premium, and Royal (which is the one we used for this review).
The Basic plan for $449/month is best for those looking for simple designs for your website or business. Unlike other unlimited graphic design providers, DotYeti only works on one project at a time. You can also only submit one task a time when other providers let you submit a backlog of requests.
The Premium plan for $1,145/month opens it up to two projects at a time. This adds on services like hand-drawn custom illustrations, logo design, presentation designs, and animated GIFs.
The Royal plan for $2,395/month is still capped at two projects at a time, but now you'll be able to add a backlog of requests and access a lot more categories, including motion graphics, video editing, and landing pages. You get more people added to the team, including an animator and web designer to achieve this.
There is a 14-day money-back guarantee and each tier can be paid for as a three-month bundle (save 5%) or a six-month bundle (save 10%).
DotYeti Review
Overall, I'm pretty impressed with DotYeti's graphic design services.
We tested the Royal Plan and requested a few blog banners, a landing page redesign with the goal of increasing conversion, and a 5-second GIF of a YouTube subscribe animation with a custom logo.
I liked that I had the option to use their free customizable illustration library for reference or just send them an example that I found elsewhere.
I could only put in a request for two active tasks at a time, but was pleased with what they produced. In fact, it was some of the best quality work that I have received from one of these services.
What differentiates Dotyeti from other unlimited design services is that they work with specialists, rather than generalists. Rather than working with one graphic designer that does everything, each type of design is done by a specialist.
As a result, you get access to a full team of creatives, rather than just 1, justifying the price.
For instance, with the Royal Package, we got a full creative team, including a graphic designer, web designer, and art director. Additionally, you also get an account manager that manages all projects for you.
When you get your project back, you can make comments and revision requests right on the image, which makes edits easier to point out. Deliverables are all in one place, so it's also easy to see all previous iterations.
The customer service was also phenomenal; everyone I worked with on their team was fantastic and I got a dedicated account manager. I also had the option to change designers if I wanted to, but I didn't feel the need to, since I was getting stellar work.
In my case, I needed some new images for a post in the same style as designs that I had gotten from another design team, and I didn't have the source file. I just supplied an example image from the existing post and they matched it almost identically (text, color, design scheme, illustration choice). I've made this request with other providers, but with DotYeti's designs, it's hard to tell which ones are new and which ones were already there.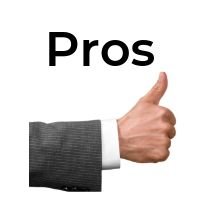 Pros: Here's What I Like About DotYeti
Here's the short list of reasons why I liked using DotYeti:
Quality. No matter which type of service I requested, I was always happy with the initial result. I rarely needed to go back with major revisions.
Extensive Offerings. You can only get some services on higher-tier plans, but even then, the services they offered dwarfed what some of their competitors offer.
Streamlined Platform. The platform is super easy to use. There are a couple of onboarding videos to help you, but the dashboard was intuitive. All deliverables were on DotYeti's platform, so there was no need to download images from Dropbox or Google.
Edits on Images. One of the features I like best was that you can make comments and edits right on the image itself. This made requesting edits so much easier and more clear for everyone involved.
Able to Request File Format. When submitting a request, you can pick what file format the final deliverable and source files are. You usually have to ask other graphic design providers for this separately, but I appreciate that DotYeti provides all necessary source files.
Request Creation. The request creation is super simple. I could be as open-ended or as specific as I needed to be. If the designers needed more info, they would reach out with specific questions and requests.
Friendly & Responsive. Every single person I interacted with on DotYeti was very helpful and professional, from the account manager to the individual designers.
Affiliates. They have affiliate programs with providers like ShortStack, SurveySparrow, Semrush, and more. If you sign up with any of these providers, you get a DotYeti credit (which can be used to pay for a design).
Offers Add-Ons. A unique feature about DotYeti was that for certain requests, they offer extra add-ons. For example, when submitting a request for a landing page redesign, DotYeti offers add-ons like hosting and domain registration, and WordPress development.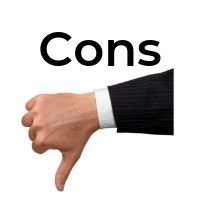 Cons: Here's What I Don't Like About DotYeti
Unfortunately, there were a few areas that could use some improvement in DotYeti's service, including:
Output. My only major complaint with DotYeti comes down to their output. Compared to the other graphic design providers we've tried out, DotYeti has a lower output of deliverables in the same amount of time. Again, I want to reinforce you get high quality though, so you may even save some time by not needing to make any additional edits.
Limits in Request. DotYeti caps the number of images in a request, but they do offer variations. For example, when we requested blog images, we were only allowed to request 3 images, with 2 variations per image. Other design providers let you submit as many images in a single request.
Lots of Options. This can hardly be a con, but when first using DotYeti I was overwhelmed by the number of options to choose from. I accidentally picked "custom illustrations" instead of "blog banners", but an account manager reached out to confirm if this was intended. One thing that might be useful is to have an option for "I don't know", which allows the user to submit a general request, and the account manager then assigns to the proper category/service.
Expensive. DotYeti is a bit pricier compared to other graphic design providers. Again, this is due to the extra services they offer, and the quality of output. However, they do offer pay-as-you-go or one-time projects starting at $125/project.
DotYeti Examples
We requested a few iterations of some blog banners, a homepage redesign, and a short animation for YouTube. Here are a few examples of what we got back:
Animation Variation 1:
Animation Variation 2:
Blog Banner Variation 1
Blog Banner Variation 2
Landing Page Redesign w/ Focus on CRO 
Alternatives to DotYeti
There are many other companies offering similar graphic design services to DotYeti. Check out a few of our favorites:
Frequently Asked Questions
What type of projects will DotYeti handle?
DotYeti handles custom graphic design requests for blog banners, animations, and website page redesigns, as well as hosting and WordPress services for certain projects.
What is the typical turnaround time for a design from DotYeti?
The typical turnaround time for a design from DotYeti is anywhere between 24 to 48 hours, but most often, 24 hours.
Does DotYeti have a free trial?
DotYeti offers a 14-day money-back guarantee.
What does DotYeti cost?
Plans for DotYeti start at $449 per month for a basic membership with a premium plan available for $1,145 per month and a Royal plan for $2,395 per month.
Is there a contract with DotYeti?
No, there is no minimum time contract with DotYetti. You can cancel anytime.