Whether you are looking to hire a freelancer or get started with a side career, Fiverr is one of the best places to get started.
For almost a decade, Fiverr has been one of the top platforms for freelance services. Sadly with all that attention comes the potential for scams and other bad actors.
We want to help you get the most out of this platform while staying safe. Here's a look at some common Fiverr scams and how you can avoid them.
Advertising Disclosure
Advertising Disclosure
We offer this website completely free to our visitors. To help pay the bills, we'll often (but not always) set up affiliate relationships with the top providers after selecting our favorites. However, we do our best not to let this impact our choices. There are plenty of high-paying companies we've turned down because we didn't like their product.
An added benefit of our relationships is that we always try to negotiate exclusive discounts for our visitors.
Is Fiver Safe To Use?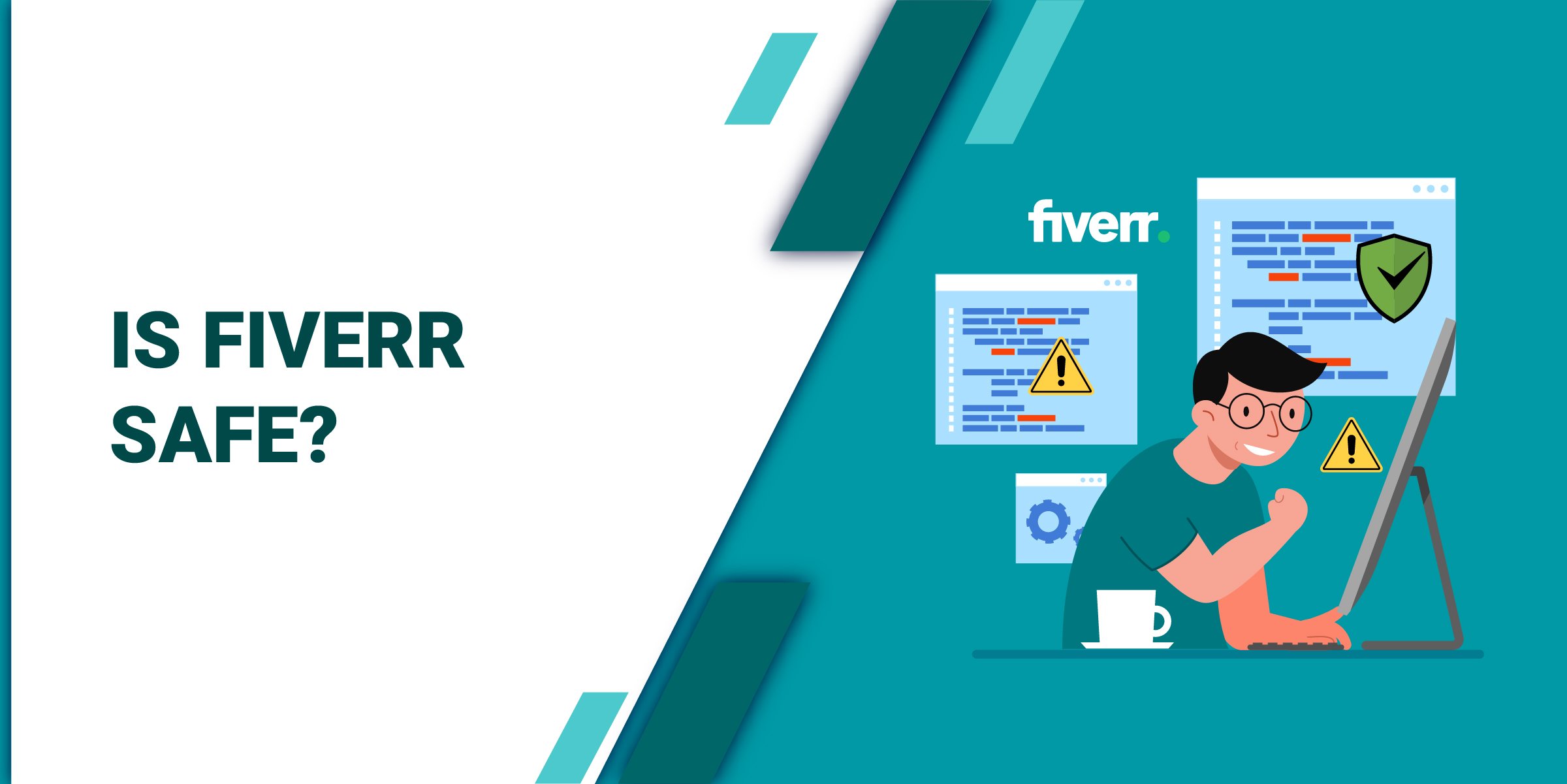 As the largest freelance platform online, Fiverr is extremely safe to use as both a buyer and seller.
The platform has several safeguards in place to ensure that both parties are protected through the order process. If there is a dispute, the company will mediate the situation and try to provide a solution that is suitable for both parties.
Is My Data Safe on Fiverr?
Your data is safe on Fiverr whether you are a buyer or a seller. The company uses 256-bit encryption to protect your credit card information. However, you must protect your password to avoid unauthorized use of your Fiverr account.
Can I Cancel Fiver Orders?
A buyer and seller can request to cancel an order. Typically, any party can request to cancel an order anytime during the order process. For the work to be instantly canceled, both parties have to agree on the cancellation. If there is a dispute, Fiverr will mediate the situation.
Signs That Your Fiverr Freelancer Is a Scammer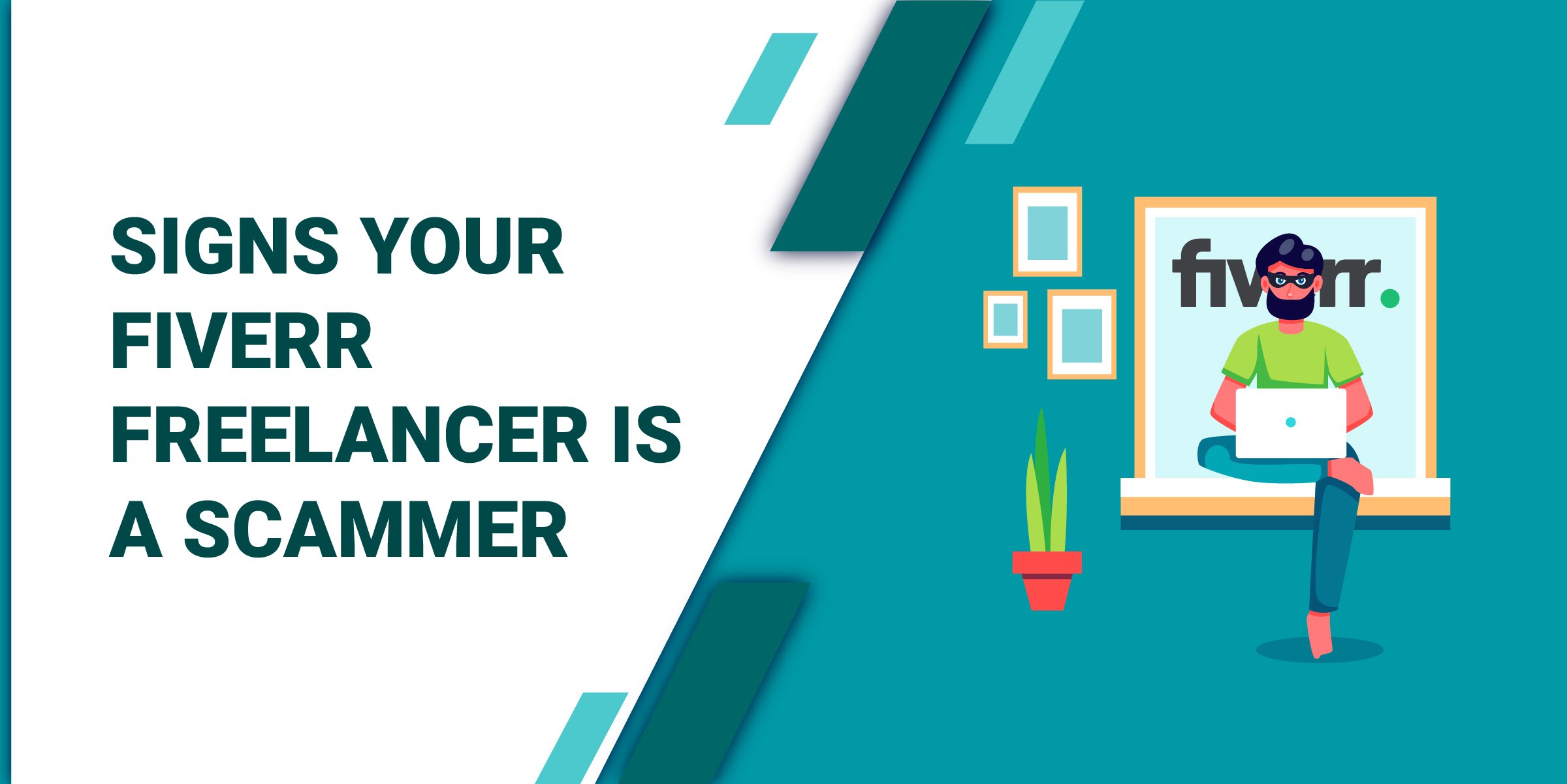 While Fiverr is one of the safest platforms for buyers, some Fiverr freelancers are either running scams or are running deceptive gigs. Here are some signs that you should look out for.
Too Good to Be True Promises
Some freelances will offer "low ball" prices on their services. You should always be wary if the price is too good to be true. This could mean that the freelancer will not deliver quality work or they are farming out their work to a low-quality third party.
Asking for Money Upfront
Some Fiverr freelance scammers will ask for payment upfront outside of the Fiverr platform. For instance, they may ask for money via Venmo or some other payment system. Payments outside of Fiverr are strictly forbidden.
Wants to Communicate off the Fiverr Platform
Sometimes a scammer will want to communicate with you outside of Fiverr. This is because they are likely trying to sell you a service that Fiverr doesn't allow or they are attempting to solicit a payment upfront. Either way, you should avoid communicating outside of Fiverr.
Doesn't Understand Basic Questions About the Project
Some Fiverr freelances will try to sell services that they can not deliver. Therefore, you will want to have a conversation with the freelancer first. If they can not answer basic questions about the service, then they are likely not going to deliver for you.
Also Read: Upwork Scams and Upwork versus Toptal
How To Deal With A Fiverr Scammer
Tips To Avoid A Fiverr Scammer
Never communicate outside of Fiverr – Avoid communicating outside of Fiverr. The platform can not protect you if you are scammed outside of the platform.
Have a conversation – Be sure to talk to the buyer or seller before beginning the job. This will give you more time to better assess the other party.
Check the reviews – Both buyers and sellers are rated on Fiverr. Be sure to check the reviews and opt for those with an overall rating of 4.5 stars or higher.
Tips for Buyers On Fiverr
Check the reviews – You should only consider buyers with a 4.5-star rating or higher. Also, consider buyers that have at least 50 reviews on their gig.
Avoid low ball gigs – Try to avoid the lowest priced gigs. Not all low-priced gigs are scams. However, you are much more likely to get quality work from higher-priced gigs.
Ask the seller questions about the gigs – Be sure to ask the seller questions to make sure they are honest and they are competent.
Tips for Sellers On Fiverr
Avoid communicating off the platform – To protect yourself from non-payment, never communicate off of the Fiverr platform.
Set up rules before accepting the gig – Make sure you have communicated what is expected of the gig. That includes deliverable work and the deadline.
Make sure the seller provides a full brief of the project – To avoid misunderstandings, make sure the buyer provides you with a detailed work brief.
Types Of Gigs To Avoid
There are certain types of gigs restricted by Fiverr. Sometimes these gigs slip through the cracks and are listed. However, you should avoid them since they rarely deliver on their promise.
Gigs That Promise Positive Reviews
Avoid gigs that promise positive reviews for your product or service. These reviews are fake and may end up getting flagged and taken down.
Gigs That Offer High Amounts of Web Traffic
Don't buy gigs that promise lots of traffic to your site. This purchased traffic may be fake or low-quality visitors who have no interest in your site.
Gigs That Offer Income Opportunities
Avoid any gig that offers to make you money. These gigs are usually outright scams.
Types of Fiverr Gigs
Audio & Video
Website Optimizations
Frequently Asked Questions
Can you get scammed on Fiverr?
It is possible to get scammed on Fiverr. However, the company does provide safeguards to help recover funds. However, you must never communicate outside of Fiverr with a buyer or seller.
Can you cancel an order on Fiverr?
You can cancel an order on Fiverr as a buyer or a seller. Both you and the other party have to agree to the cancellation to end the order.
Can you get your money back on Fiverr?
You can get your money back on Fiverr if there is a legitimate issue with your order such as non-delivery or late delivery of work.
Is Fiverr safe for a freelancer?
Freelancing is safe on Fiverr as long as you follow the platform's rules and avoid communicating with buyers off of the platform.
Does Fiverr protect buyers?
Fiverr protects buyers as long as they do not communicate with sellers off of the platform. Buyers can get refunds if they do not receive the work they ordered or if the work is considered very low quality.