Outsourcing content is relatively easy with one huge exception: keyword research.
But Content Refined pitches keyword research along with a complete done for you writing service.
I tested out their service myself and I'm gonna share what I really think of Content Refined from my own personal experience.
Here's Why I Like Content Refined 
The "done for you" approach takes care of keyword research, content mapping, and publishing to WordPress.
Internal linking is done for you to help you build topical authority.
Content is written in your company's voice by native English speakers
Comes with a website audit to identify weak spots in your current content.
Advertising Disclosure
Advertising Disclosure
We offer this website completely free to our visitors. To help pay the bills, we'll often (but not always) set up affiliate relationships with the top providers after selecting our favorites. However, we do our best not to let this impact our choices. There are plenty of high-paying companies we've turned down because we didn't like their product.
An added benefit of our relationships is that we always try to negotiate exclusive discounts for our visitors.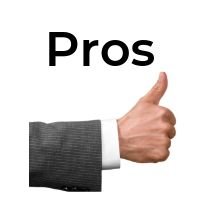 Pros: Here's What I Like About Content Refined
Overall, I would consider Content Refined to be a solid service.
I'm genuinely pleased with the work that they have given me so far, and I look forward to continuing to work with them.
Here's an itemized list of a few of my favorite things about the service:
Keyword Research.  In the past, I've tried and failed to outsource keyword research, but I was pleasantly surprised by their results. This is probably the most important part of copywriting, so having it included is a huge value.
SEO-Focused Titles & Headers. Using their own keyword research, they came up with SEO-rich titles and headings, which you don't always get with other copywriting services.
Linking. Internal and external linking was included in the articles they provided, which makes the work more credible and helps out with SEO.
Voice & Tone. It was clear they did their research about my site, which allowed for a great replication of my voice and tone.
End-to-End Service. Their "done for you" aspect goes beyond keyword research; they also offer content briefs and content roadmaps
Publishing. They will post their work directly to WordPress and other popular CMS's which is a significant labor savings.  I normally use a virtual assistant for this.
Written by Native English Speakers. All of their articles are written by native English speakers, so nothing got lost in translation, and it wasn't clunky or awkward like you often find from AI content writing services.
Website Audit. They offer a website audit as part of their setup process.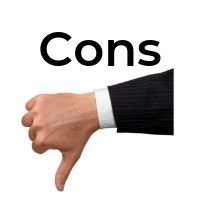 Cons: Here's What I Don't Like About Content Refined
While there are far more positives than negatives, there were a few things that I thought Content Refined could improve upon.
End-To-End Service May Not Be for Everyone. Some blog owners (like me) are very particular and want to be more hands-on with keyword selection and content briefs.  But of course you can be if you just ask – and the keyword research process is iterative with your input if you have any.
Might Not Be Best for Super-Niche Sites. If your site is technical or if it fits a super-specific niche, generalist writers may not have expertise in that area, which can be a problem especially if the subject can't be researched easily.
Content Refined Overview
In general, I loved the amount of time and effort that I can tell went into all of the content that they created for me.
The keyword research that comes standard in all of their writing makes the articles that I receive from them SEO-rich and effectively helps my sites rank higher. This research extends to their titles and headers, which sets them apart from the average content-writing company.
Content Refined offers a "done for you" service, meaning that in addition to their keyword research, they provide you with content roadmaps and briefings. They'll even post their content for you, which made my job a lot easier and helped me increase volume quickly and efficiently.
It's evident that their team of writers knows what they're doing; they were able to replicate the voice present in the rest of the work on my sites, helping create a cohesive tone that's consistent throughout all of our content.
How Does Content Refined Work?
Content Redefined starts by asking you a series of questions to get a good feel for your business and what you need. Questions include things like:
What is your website URL?
Who is your target audience?
Are there any topics, words, phrases, etc. that you'd like us to focus on?
Are there any types of articles you'd like us to focus on (information, reviews, round-ups)?
Is the site associated with any affiliate programs? If so, which ones?
Any other important info you want to share?
From there, our process looked like this:
We received a list of post ideas/topics
We were pretty happy with what they returned and picked two post ideas from it. (But if you're not happy with this list, they will be more than accommodating to come up with another list for you.)
Once topics were selected, they moved to content production and if desired, publication and formatting. (We decided to do this part ourselves, but it is a part of their package.)
They do the whole process of keyword research, post ideas, creation, and publication, and it took about a week to get two finished articles from them.
Who Uses Content Refined?
Content Refined serves a wide range of businesses; some huge enterprises, and some small businesses or even solo operator entrepreneurs.
They typically work with companies across these industries:
SaaS
Legal Services
eCommerce
Construction
And more!
What Services Are Available?
Content Refined focuses on the entire process from start to finish, but they offer different packages depending on your needs.
Monthly Content Creation Packages. Each plan comes with a project manager, keyword research and title creation, writing and editing, SEO optimization, and publishing to your site.
6 Month Bulk Content Creation Packages. Same as above, but with bulk pricing for 6 months.
Upgrade Your Existing Content. Each plan comes with a content audit, editing of existing articles, adding new text, optimizing content for search (using MarketMuse), and republishing back to the site.
Just Keyword Research. Each plan comes with an analysis of your current site's keywords, backlinks, and content/articles (using SEMRush) analysis of your competitors' keywords, backlinks, and content/articles (using SEMRush) keyword research to find you opportune keywords with low competition and high traffic (using SECockpit by Swiss Marketing Apps) an actionable plan with those keywords, their metrics, and article titles (presented as a universally accessible spreadsheet)
What Does Content Refined Cost?
Content Refined offers packages that include multiple services as well as a-la-carte.
Click here to get 10% off your first month
Their monthly content creation packages include:
4 post package– $429 per month,  4,000 words of content
8 post package– $769 per month, 8,000 words of content,
12 post package– $1,117.50 per month, content plan for 6 months, 12,000 words of content
Their 6-month bulk content creation packages include:
4 posts per month – $2,186.88
8 posts per month – $4,253.76
12 posts per month – $6,308.64
Their upgrade of existing content packages include:
5 upgrades – $800
10 upgrades – $1,440
20 upgrades – $2,560
Their keyword packages include:
10 pack (bronze) – $169 (minimum order), includes a content plan for 10 articles
20 pack (silver) – $305 (minimum order) includes a content plan for 20 articles
30 pack (gold) – $442 (minimum order) includes a content plan for 30 articles
Our Final Thoughts On Content Refined
Overall, we like Content Refined and its services. They offer high-quality work with robust features including keyword research, SEO-focused headers, linking, and a "done for you" service.
We particularly enjoy the website audit and ability to publish work directly to WordPress. They also offer services to improve existing content, which is helpful for those who already have several blogs that may not rank well.  
However, we do note that it's not necessarily the best option for highly-niche or technical sites. Likewise, the end-to-end service isn't a fit for those who are very hands-on with content briefs and creation.   
Despite those considerations, it was clear that Content Refined put plenty of thought into the content they provided. We've noticed a positive impact from their keyword research and appreciate the professionalism of the writing quality.  
For those with broader websites who want to be fairly hands-off with content creation, Content Refined is a quality option with affordable service.  
Content Refined Discount
We've negotiated an exclusive coupon code to get 10% off the first month for any Content Refined package.  The promo will auto apply when you click the button below.
Get 10% Off Your First Month
Content Refined Alternatives
There are a few alternatives to Content Refined.
Here are some of my favorites:
Frequently Asked Questions
Is Content Refined free?
No, Content Refined is not free but offers different service packages at different price points.
Does content writing come under SEO?
Content writing and SEO are linked, and content writing can be considered under the umbrella of SEO.
What is a content writing service?
A content writing service offers a certain number of professionally-written articles to a website.
What is the difference between SEO and content writing?
SEO writing and content writing differ in that the former is created by a writer who understands how to incorporate SEO techniques to make the article rank higher in search results.
What companies need content writers?
Every business across every industry can benefit from good content, and a content writer is a good way to ensure quality written material.