According to Hubspot, 70% of marketers actively invest in content marketing (blogs). This is because it is currently one of the top marketing strategies to drive users to your website.
In theory, obtaining this kind of exposure sounds relatively easy, until you realize the manpower it takes to constantly generate that content. Luckily, there are a few blog writing services that offer a solution to this problem.
In this post, we'll provide an overview on Content Cucumber and their fixed monthly content development service. We'll breakdown how their service works, how much it costs, and share our personal experience working with them from the client point of view.
---
Use the button below to receive $30 off your first month
Visit Content Cucumber
Advertising Disclosure
Advertising Disclosure
We offer this website completely free to our visitors. To help pay the bills, we'll often (but not always) set up affiliate relationships with the top providers after selecting our favorites. However, we do our best not to let this impact our choices. There are plenty of high-paying companies we've turned down because we didn't like their product.
An added benefit of our relationships is that we always try to negotiate exclusive discounts for our visitors.
Content Cucumber Overview
Unlike some other blog writing services, Content Cucumber offers a flat monthly rate for unlimited content and revisions. This is a great model for businesses that want to keep blog writing and editing costs down.
Many businesses find themselves with plenty of ideas to get their product, service, and ideas out there but not enough manpower or writing skills to get it done. In addition, they may find themselves paying a hefty price tag for quality articles depending on subject matter, word count, and revisions.
If you've ever hired a freelancer writer that blew through your budget researching, writing, and editing countless drafts — Content Cucumber might be a great solution for you. They were founded in 2018 and have written for over 200 companies so far. Their writers are all based in the USA. And they provide high-quality content for a fixed cost that can often be cheaper than paying per article.
How Does Content Cucumber's Blog Writing Service Work?
Content Cucumber offers three pricing plans, starting at $599/month for unlimited content requests and revisions. This means no "per word" or "per article" pricing or restrictions, and when you put a request in, they turn it around in 24-48 hours.
The "Fun Size" plan is $599/month, the "On-Demand" plan, which increases the words per month to 8,000, is $950/month with a $199 one-time onboarding fee, and the "Hand Off" plan is $2,400/month with $399 one-time onboarding fee. The "Hands Off" plan adds services like SEO implementation, blog topic generation, a custom content calendar, and adding blogs to your website. Customers can save significant amounts if they order quarterly or annually.
Some requests require more research than others, but a writer typically produces about 400 words per business day. If you need more work done you can stack subscriptions or work with their team to create something that works for you.
The same writer will typically be the one working on your account specifically to ensure that they quickly and efficiently match the style you are going for. Their writers mainly write blogs, newsletters, web copy and social media but they also do e-commerce product descriptions and are willing to work with you on different content needs.
Content Cucumber Review
Content Cucumber offers a great alternative to having to hire a full-time writer or even pay a freelancer at a per article rate.
If you are serious about generating more traffic to your website through content, this business model may be perfect for you. While you are the one generating the content ideas, a designated professional writer is there to help bring those ideas to life.
One thing Content Cucumber does not offer is search engine optimization research. That part is on you. Most freelancers or writers do not offer this either, so be prepared to build out your content strategy on your own.
From our personal account, we submitted multiple requests. Content Cucumber were pretty well-versed in general best practices for SEO. The proper heading tags were in place and some quality keywords were implemented. With that being said, it doesn't hurt to provide an outline and suggested keywords. It'll make editing prior to publishing a little easier.
Overall, the blog articles that we got were well researched and not cookie-cutter posts. This was super important to us. We wanted to put the team to the test and gave them the tough task of compiling a 2,000 word graphic design statistics post. They absolutely knocked it out of the park!
Check out my full list of pro's and con's below:
---
Use the button below to receive $30 off your first month
Visit Content Cucumber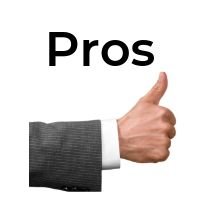 Pros: Here's what I like about Content Cucumber
All writers are based in the U.S. so you have native English speakers working with you in similar time zones.
Writers include research if needed.
Quick turnaround time of 1-2 business days.
You get a dedicated writer to ensure content uniformity.
Customers can get multiple users/logins for their account if more than one person needs to manage.
Stock images are included.
They are pretty much copying the Design Pickle business model (but for writing instead of graphic design. I mean come on – cucumbers are what pickles are made from! A big bonus is that Content Cucumber (like Design Pickle) uses Jar, a full task management system, where you can organize files, collaborate with your writer, and leave feedback and revisions.
The sample articles that we got back were well-written and proofed carefully. It was tough to find a typo or grammatical error. Outside of some basic SEO edits, the blog articles we received were pretty much plug and play.
Cons: Here are the only things I don't like about Content Cucumber
You have to do your own keyword research and SEO recommendations.
You cannot re-prioritize posts in their queuing system, but you can email the writer to change priorities (they are very responsive).
You have to keep your writers busy with tasks to get the full value of what you pay since it's fixed rate. I think a realistic amount of quality articles you can crunch out each month is between 4-8, depending on word count. The 2,000 plus articles are where the value is, but those do take a considerable amount of more time to turnaround understandably.
To be honest, I never really loved the Jar project management portal. We've tested out this system through other creative service providers and it leaves a lot to be desired. It's better than email to an extent, but I feel like I miss notifications. Some added project management and customer support would go a long way here. While the team was working fast and meeting their promised turnaround times, I felt like I was missing the occasional update.
The Financial Benefit So Far…
As a passionate writer, it took me a while to swallow my pride and outsource something that I know I can do exceptionally well.
But ultimately to grow my business, as well as my clients' businesses, I needed to find expert writers that required little to no management. Over the years, I've gone the freelancer route and it has been solid. I've met some wonderful people and built lasting friendships with freelance writers. We've also made some good money billing clients hourly for the development work that would provide a high ROI through organic search.
On average, I found that I was spending around $120 per completed blog article. There was obviously some variance here depending on the subject matter, word count, research required, and edits. This also didn't include my time for strategy, outlining, editing, and posting. This is just what I found myself paying on average for the raw rating (usually based on an hourly rate of $30-$40). I liked to pay more because it usually meant higher-quality and less editing.
After three months with Content Cucumber, we've been able to complete on average 12 projects per month. Most of these have been blog articles ranging from 1200-2000+ words. There have been a few web copy and email newsletter projects which have been sprinkled in as well.
Based on Content Cucumber's fixed price, this has effectively taken our per article cost down to approximately $40. That's a 98% savings on monthly writing costs. Because of this, we're now expecting to save approximately $11,400 in writing costs on the year. This means more articles. More search impressions. More traffic. More revenue.
Content Cucumber Promo Code – $30 OFF
The best way to determine if Content Cucumber makes the most sense for you and your business is to give them a try. Content Cucumber does not offer a free trial, but they do have a 14 day money back guarantee, which provides enough time to dig into their services. In addition to this no-risk evaluation period, you can use our exclusive promo code.
To get started, click the "Visit Content Cucumber" button below and the coupon will be automatically applied. 
Visit Content Cucumber
Alternatives to Content Cucumber
If you are looking for more content writing options, we've reviewed the top alternatives to Content Cucumber:
Also, check out our content writing services comparison which breaks down each of these providers and our top pick.
Frequently Asked Questions
How much content do I get?
Content Cucumber is not about buying blogs at a "per article" rate, it's more like having a writer on staff. You can request blogs, emails, and product descriptions from your writer on-demand, with most articles being delivered in 1-2 business days.

Who chooses the content?
You do! Your writer can definitely pitch in with ideas, but Content Cucumber encourages clients to provide some collaborative input, as this results in the best, most authentically interesting content.

Is there a contract?
No, membership is month to month.

How do copyrights work?
You are the owner of all creative work produced by Content Cucumber. You can publish it, sell it, distribute it, etc. however you wish. Work is typically delivered as a dynamic Google Docs file, which makes further revisions and collaboration easy!

Is there a free trial?
No, but if for any reason you don't love Content Cucumber, they offer a 14-day money back satisfaction guarantee.