As a professional editor, I've spent two weeks testing out the best AI writing tools.
If you're looking for a fully customizable AI writing experience, Writesonic is a good choice.
Writesonic has an easy user interface and can produce short- and long-form content depending on which plan you choose.
Let's take a look at Writesonic and its output to see if it would be a good fit for you.
Best AI for Short Form Content
---
Good for social media, ads, and product descriptions
Pre-built templates
Only provider with a free plan
Best AI for Long Form Content

---
Highest quality AI output we have seen (minimal editing required)
By far the best AI writer for long-form blog content
Single-click output - no learning curve
Advertising Disclosure
Advertising Disclosure
We offer this website completely free to our visitors. To help pay the bills, we'll often (but not always) set up affiliate relationships with the top providers after selecting our favorites. However, we do our best not to let this impact our choices. There are plenty of high-paying companies we've turned down because we didn't like their product.
An added benefit of our relationships is that we always try to negotiate exclusive discounts for our visitors.
Writesonic Review
Overall, Writesonic has a solid product with a tempting entry-level price point. With features like their one-click article writer and how quick their standard AI Writer 3.0 is, it's not hard to see why they're doing so well.
In my opinion, the output for Writesonic comes in a close second to Copy.ai. The output is fast and efficient and can allow you to scale up your long-form content quickly. I could definitely see banging loads of articles and passing them to an editor to bring up to your standards. As I mention later, giving them to an editor for improvement and passing AI detectors is a must.
With Writesonic's article writer, I was given options for titles, a blog intro, and the outline, but the same isn't true for the paragraphs that made up the remainder of the article. Personally, I'd rather take the time on the front end to choose what I want to do in the article and then have less to edit afterward.
Perhaps this is why I prefer Copy.ai's ability to offer multiple versions for each paragraph. In fairness, you can expand Writesonic's paragraphs or sections later, but I liked having that option up front.
One area that I really appreciated from Writesonic is their pricing plan. It is completely customizable, from the number of words per month to the quality of the output. I used their premium quality output and was happy with the results, but you have the option to choose from economy, average, good, or premium. This kind of flexibility is great for small businesses or freelancers.
If you go with the short-form plan, you're not going to be able to utilize the AI Article Writer 3.0, but upgrading to the long-form plan isn't a problem if you find you need that feature in the future.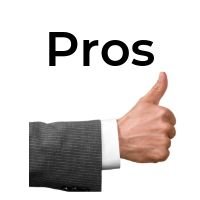 Pros: Here's What I Like About Writesonic
Quick and easy interface for beginners.
Tons of video tutorials.
Short- and long-form content.
Minimal input for articles. You pretty much just need a long-tail keyword or working title.
Customizable pricing plans.
Customizable output quality.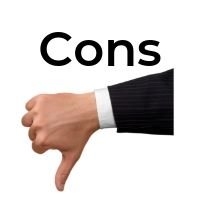 Cons: Here's the Only Thing I Didn't Like About Writesonic
Templates for short-form content aren't as robust as other tools.
The Writer 3.0 is only available for certain plans.
The editor area needs to be improved. I missed the small save button, lost all my work, and had to use additional credits to create a new article.
Organization in folders is not as intuitive as Copy.ai.
Long-form content does not pass AI detectors.
Long-form content requires more than a keyword to create.
What Is Writesonic?
Writesonic was founded in 2021 by Samanyou Garg and has grown steadily to over 200,000 users in just 1½ years. With a great price point and article generation that only requires a title, it's not hard to see why.
Writesonic is bringing its unique blend of machine learning models to enhance GTP-3 and is making big waves in the AI writing sphere in the process.
Who Would Use Writesonic?
While I personally like Copy.ai better for an all-in-one AI writer, Writesonic is a good option for the ability to create short- or long-form content. It has a customizable pricing plan that allows you to choose between either option. It also has a free plan that lasts for seven days or 2,500 Premium words, whichever comes first, to help you decide if Writesonic would work well for you and your needs.
With Writer 3.0, users can create an article based on a title. It still requires input from you for a little customization, so it's not like Content at Scale's keyword-and-go model.
Writesonic Overview
How Does Writesonic Work? [+ Walkthrough Video]
To help you see exactly what you can achieve with Writesonic, I've simulated a fake website called Club Pup to test out Writesonic's email and article writing abilities. In fact, I'm using this same simulation across all my AI reviews so that you can see how each one stacks up against the competition. Click here to see Writesonic's Welcome Email output.
Not only are you able to see Writesonic's output, but you also get a mini video walkthrough of what it's like to use Writesonic.
Navigating Writesonic is much like navigating Mentum. The initial screen after logging in takes you directly to the template icons. It is fairly simple to find a template you would be interested in and to get started.
There is an area to save your copy to a project folder and a way to create a new project folder; however, I couldn't figure out how to move one project's file to another project. The place where projects are housed does not work intuitively like Google Drive.
Unlike other AI writing tools, Writesonic did not have a template for Welcome Emails, only a generic email generator. The major difference in Writesonic's email template compared to other AI writers was that it did not allow me to input the company's or brand's name or what type of email I wanted to send. These additions would've allowed me to get better output the first time around.
The AI Article Writer 3.0 was extremely simple. It requested a title and then for me to choose an intro. From there, it gave me a choice of 3 outlines, which I could edit by adding or removing headings. Unlike Frase, I couldn't change the heading style at this point.
Once I had an article outline close to my liking, Writesonic then created the article. It was fairly fast, but I wasn't able to get the customized content from the get-go as I could from Copy.ai. I had to pull up the Content Editor to expand upon what was there.
As you will see from my walkthrough, I had a huge problem with my initial article. I could not find where to save the output and mistakenly thought the article I created would be automatically saved. It wasn't. I lost the entire article because I closed the Article Writer area by accident. Talk about frustrating.
To make matters worse, my mistake cost me the remainder of my word count. That's right. Even though I hadn't copy-n-pasted out the article or even saved it to Writesonic, it still counted those words against me. In fact, I had to have a colleague create a log-in for me to be able to complete my work.
While I should have copied my output into a Word file right away, Writesonic's editor needs to be a bit more intuitive. The toolbar with headings, bullets, numbering, and (yes) the save ribbon needs to follow the user's progress down the page, just like in every other word processor. I wasn't even able to change a heading level toward the bottom of my article because of this flaw.
Needless to say, this experience definitely colored my view of an otherwise great tool. With that in mind, I contacted Writesonic's Facebook group and was told that Writesonic's support could help me with the word count issue.
Writesonic and Editing
Writesonic's copy will absolutely need to be edited to bring the quality up to your standards. You will still find little hallucinations (what I call "AI-isms"), which are mistakes that the AI makes. There are several areas that I would edit in the output for both Writesonic's email and the article. But given how quickly you can produce the content and how quickly editing usually takes compared to researching and writing an article, AI writing software like Writesonic streamlines your writing process. For a cringe-worthy AI-ism, check out my review of Frase.
There is also the issue of the article not passing AI detectors, which means the article doesn't sound like a native or human writer. Readers won't stay on a page that is poorly written. There's also the issue that search engines view AI-only content as spam, which will hurt your page's rankings.
As I discuss in Tips and Tricks for Picking and Using AI Writing Tools, to help reduce the amount of editing, consider the old programming adage of "garbage in, garbage out." The output is only as good as what you put into it. To put it in AI writing terms, the better your descriptions in emails and the better your titles or long tail keywords are, the better your output will be and the less editing you will have to do.
Writesonic Pricing
As I mentioned before, Writesonic's pricing plan is incredibly customizable. It helps set Writesonic apart from other AI writing tools with short-form plans as low as $15, the lowest price point across the AI writing software that I tested. Not to mention, Writesonic's free plan for 2,000 premium words.
There's really no reason not to test it.
Final Thoughts on Writesonic
Writesonic is a solid platform with loads of features at a great price.
If you're looking for an all-in-one AI writing tool with a flexible price point, test Writesonic to see if it fits your needs.
Best AI for Short Form Content
---
Good for social media, ads, and product descriptions
Pre-built templates
Only provider with a free plan
Best AI for Long Form Content

---
Highest quality AI output we have seen (minimal editing required)
By far the best AI writer for long-form blog content
Single-click output - no learning curve
Writesonic Alternatives
AI Writing Tool Alternatives
Read our detailed comparison of the best AI writing tools
Content Writing Service Alternatives (real writers)
Read our detailed comparison of the best content writing services
Writesonic Sample Output From Our Analysis & Testing
I put in a fairly straightforward engagement email prompt for our fictional "Club Pup" group. Check out a portion of the sample output that Writesonic's AI generation tool came up with:
Email Output:

Subject Line – Welcome to the Club Pup!

Hi Puppy Owner,

Welcome to the Club Pup! We're so excited to have you on board.

In this club, you'll find everything you need to know about training your new puppy, from potty training to buying the best toys and treats. We also have helpful tips and tricks for dealing with puppies and kids, so you can rest assured that everyone in the family will be happy and safe.

We'll be sending you new Club Pup emails every week, so be sure to keep an eye out for them. In the meantime, if you have any questions, feel free to reach out to us at [email address].

Happy training!

The Club Pup Team
Frequently Asked Questions
Is Writesonic's text edited?
No, Writesonic's text is not edited. You will need to utilize your own in-house editors to bring it up to your standards.
Does Writesonic have a free trial?
Yes, Writesonic gives a free trial of 2,500 Premium words.
What type of content does Writesonic create?
Writesonic can create short- and long-form content.