Before picking a platform to start selling online courses, read my review of Thinkific.  I'll share the pros and cons of the platform and compare it to the other top online course providers.
I'll also discuss a big mistake to avoid when selling your first course.
What Sets Thinkific Apart From Other Providers?
---
Get a 1 Month Free Trial
The two features that set Thinkific apart from all other platforms are:
It has the only viable and truly free price plan
It is arguably the most customizable and flexible course platform
Advertising Disclosure
Advertising Disclosure
We offer this website completely free to our visitors. To help pay the bills, we'll often (but not always) set up affiliate relationships with the top providers after selecting our favorites. However, we do our best not to let this impact our choices. There are plenty of high-paying companies we've turned down because we didn't like their product.
An added benefit of our relationships is that we always try to negotiate exclusive discounts for our visitors.
Let's take a high-level look at Thinkific and then we'll dive into my review.
Our Editor`s Rating =

Our rating was aggregated using 3 third-party review websites and 825 total reviews. Last updated 05/30/2023.
Thinkific Review – The Good & Bad
Thinkific Video Review & Walk-through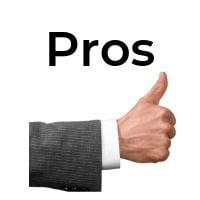 Pros: Here's what I like about Thinkific
Only course platform with a free option and no transaction fees. Thinkific's free option is really good.  The main limitation I see is that you are limited to 1 free course.
Phone support. Thinkific is the only platform to offer phone support.  They also offer priority phone support on higher plans.
Ability to customize. You can match the look and feel of your business or website
Custom domain. While Thinkific will host your course, you can set the domain to make it appear as part of your website.
Voice over PowerPoint presentation tool that makes video production easy.
You can offer students payment options like a monthly payment plan for more expensive courses.
You can offer a monthly recurring subscription for ongoing access to a course through a membership model.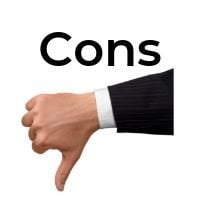 Cons: Here are the only things I don't like about Thinkific
No course marketplace to market your course.
No integrated email marketing, however, you can easily tie into 3rd party email providers like MailChimp and Aweber
No integrated sales funnel builder, however, you can easily tie into 3rd party sales funnel builders like Clickfunnels and LeadPages
There is no chat support, although they are only platform to offer phone support.
Recognizable Thinkific Customers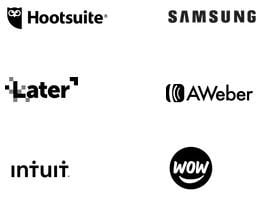 Thinkific is used by over 36,000 course creators and includes big names like Lewis Howes (School of Greatness), John Lee Dumas (Entrepreneur on Fire), and Sunny Lenarduzzi (YouTube guru). But it's not just for entrepreneurs, Enterprise customers include Hootsuite, Samsung, Intuit, Aweber, and many more.
Thinkific is accessed by over 16 million students in 164 countries and has generated over $200 million in sales.
Thinkific Pricing
My pick for the best plan is the Start plan for $99/month
Thinkific has 4 price plans billed annually.
Free 1-month trial– includes 1 course, 1 community, 2 spaces per community, 1 administrator, unlimited students, 0% transaction fee, email, and chatbot support. Additional features include 100% ownership of content, drag-and-drop course builder, easy-to-use website themes, fully integrated e-commerce, app store, course quizzes and surveys, and Thinkific Free Academy course.
Basic ($36/mo billed annually, $49/mo billed monthly)– includes unlimited courses, 1 community, 5 spaces per community, 1 administrator, unlimited students, 0% transaction fee, and email and live chat support. Additional features include everything in the free plan plus a custom domain, coupons & discounts, affiliate selling, and Thinkific Foundation Academy courses.
Start ($74/mo billed annually, $99/mo billed monthly)– includes everything included in the Basic plan with 10 spaces per community. Additional features include all Basic features plus assignments, bundles and add-on packages, memberships & payment plans, live lessons, advanced course-building options, and advanced website code editing.
Grow ($149/mo billed annually, $199/mo billed monthly)– includes everything in the Start plan plus 3 communities, 20 spaces per community, 2 administrators, and priority chat and e-mail support. Additional features include all Start features plus the removal of Thinkific branding, a bulk student emailer, bulk enrollments, API access, and Thinkific Advanced Academy courses.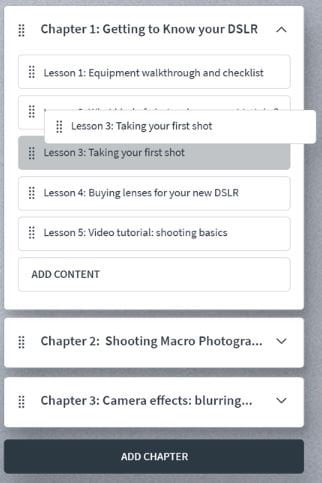 Review of Thinkific's Best Features
I first started this review by sharing the two features that make Thinkific stand out from other course providers. Let me expand:
1 – Thinkific's Free Plan is one of a kind
Thinkific is the only online course platform that actually has a viable, long-term, free option to sell courses (Use this link to check out the free forever plan and this link to get a month free trial of the Start plan which you can downgrade at any time). Other course providers either run 2-week free trials or free plans that require you to pay transaction fees.  Teachable used to have a free plan but has since discontinued it (read our comparison of Thinkific vs Teachable)
Thinkific's free plan has zero transaction fees and comes loaded with a lot of premium features. You can fully set up a course, add your own branding, collect payments, and run quizzes.
When you're ready to add more than 1 course and take advantage of hundreds of extra features you can upgrade to Thinkific's reasonably priced paid plans.
2 – Thinkific's ability to customize and flexibility
Thinkific has more customization options than any other platforms by far. You can brand your courses and storefront to look just like your website, offer quizzes, surveys, student discussions, prerequisite lessons, completion certificates, and the list goes on and on.  The customization features are intuitive for everyday users, but if you on the technical side, Thinkific also gives you full access to modify HTML and CSS as well.
For anything not built into the platform, you can take advantage of one of the many existing integrations with platforms like MailChimp, Infusionsoft, and Brillium Exams. And if a 3rd party isn't already integrated, there are likely pre-built "zaps" you can use through Zapier integration to easily connect to almost any 3rd party platform.
Thinkific's Community
Collaboration is a helpful tool for many people's learning styles, and Thinkific knows it. That's why they've just released a new Community feature.
The feature allows course owners to create and manage a forum that allows students to interact with each other, share knowledge and ideas, and foster relationships between students and the course creator while keeping the focus on your brand.
Students can post to a board that's accessible to other students that have joined the community and comment on other posts. Thinkific Communities can share images, videos, files, and more to create a truly interactive, supportive experience.
You can either build a community around your existing course or create a standalone community that users can pay to be a part of. You can offer the community as a free extra feature for your course, charge a monthly or annual price for a subscription service, or offer a one-time payment option for memberships.
To access and use this new feature, simply select "Communities" from under the "Manage Learning Products" section of your admin page. You get 1 community included with the free, Basic, and Start packages, and 3 communities with the Grow plan.
Thinkific Coupon Code
Are you shopping around for the best promos, deals, and discounts on Thinkific? Well, you're in luck!
We've negotiated an exclusive offer for our visitors. Get your Thinkific discount code for one month free here.
How to Create a Thinkific Course
If you want to create your own online courses and make money off of it, there's no better site than Thinkific to do it, especially if you're a relative newcomer.
Thinkific offers a robust set of tools to help you create a sleek and attractive website where users can visit to purchase your online classes. Its versatility is backed up by its accessibility, as the time between signing up and publishing your first course has never been shorter.
In this section, we're going to go over how to create a Thinkific course and other important details to make your first course-creation experience as seamless as possible.
1. Create Your Account
First, let's start by creating your online school.
Go to thinkific.com and create your Thinkific account. Here you can either make a new free account or get a free trial of a paid plan.
Once you have your account ready to go, hit the Settings tab in the side menu to edit your school name. You can also set your custom school site URL. Unless you have a paid plan, you won't be able to get rid of the "Thinkific" in the URL itself.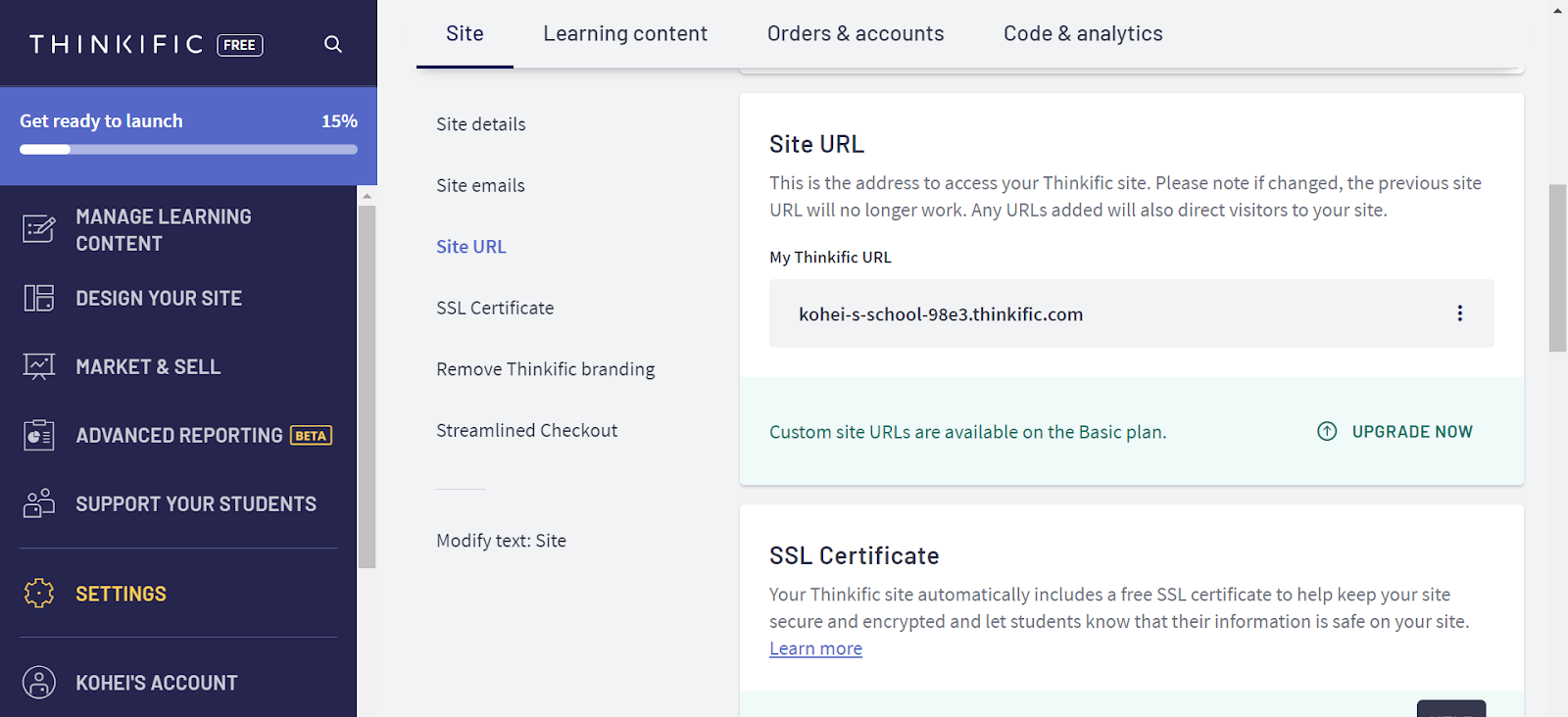 It's also good to go over your menu here…
"Manage Learning Content" allows you to handle your courses, keep track of your instructors, video library, and share revenue.
"Design Your Site" is pretty self-explanatory. It allows you to build your courses, select your themes, and preview your pages.
You'll handle many of the financial information under "Market & Sell," including coupons, orders, and marketing integrations that you might want to add.
You can track revenue, enrollments, and student engagements with "Advanced Reporting," and provide support to your students in "Support Your Students" by tracking their assignments and overall progress.
Next, it's time to select your theme. Thinkific offers a theme library to choose from, and lets you customize each premade theme through the Site Builder. I suggest you start this process by changing your banner under the Home Page tab, and selecting whatever image you want to be the banner.
Make sure you're hitting save every time you make a change!
After you choose a theme it's time to figure out how to make pages. Click on Site Builder, go to Pages, click Custom Page, and give it a title and click "Add."
For any page, you can add advanced sections by clicking Section Type. This gives you templates for things like CTAs, social proof sections, logos, testimonials – all of which are useful for your landing page.
I suggest creating an "About" page to get started to acclimate yourself with the format before moving on to creating your courses. You should also complete your instructor profile under "Manage Learning Content." Find "Instructors" under this tab and enter your name, email, and other important details about yourself.

Don't forget to set up your payments if you want to make money off of your courses. Go under "Market & Sell" near the "Manage Learning Content" tab, and enter your Stripe or Paypal information. Now you're ready to get some cash for your courses!
2. Create Your First Course
Now we can finally move on to creating your courses.
To create a course, first, choose your course templates. Thinkific provides premade templates, but you can just choose "Blank" if you want to start from scratch.
Start by naming your course and creating chapters by clicking "Add Chapters." You can add as many or as little chapters as you need.
Within each chapter, you can add a lesson. Now you might've created these lessons on another program and exported them into videos or another multimedia format. In this case, you can simply upload them by selecting those files through Thinkific and/or dragging them into the program through "Bulk Importer."
Once your lessons are uploaded and your courses made, you can rename each course and give each of them descriptions. You can even provide links to other resources under the text description box for every lesson under the "Downloads" section.
If you want to create quizzes, go back to your lessons, and hit "Add Lesson." There should be a big selection of lesson content, one of which is labeled as "Quiz." To make a quiz, you can put in custom questions and answers however you want.
It's worth mentioning that there's a whole host of other course creation options available in this very tab. You can create an educational video, record an audio file, import PDFs, or just write out an informational text post. The sky's the limit here, and you've got all the tools you'll need by clicking "Add Lesson."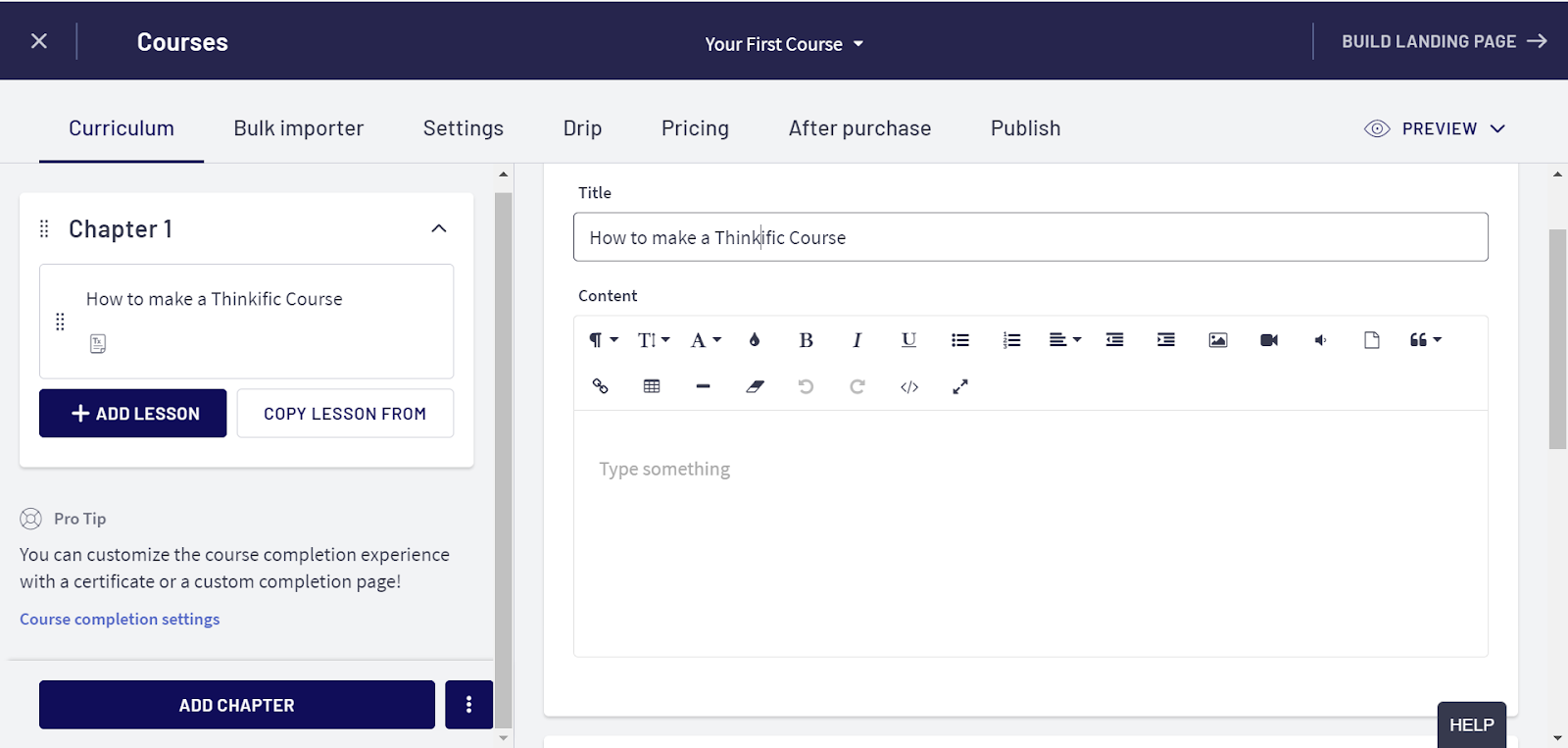 Finally, you can customize the settings for these courses by clicking the "Settings" tab. This includes changing the URL, uploading the course image by clicking on "Course Image and Description," and much more.
You can set the pricing for each course as well. Select "Pricing" and either make it free or a one-time payment. If you have a paid plan, you can allow users to pay a subscription or a monthly payment plan for the course as well.
3. Customize Your Course Landing Page
For your Thinkific course to sell, you're going to need a convincing landing page. The better your landing page looks, the better your chances are of selling your course. There should be a tab on the top right that says "Build A Landing Page."
There are about 7 main components to a solid landing page. Those components are:
A proper banner
Description of the course
Display of the curriculum
Instructor bio section
Frequently asked questions
Testimonials and other social proof
A Call to Action
First, the banner. Click on Site Builder, then click Courses, and select the course you want to make a landing page for. Click on "Banner," then "Hero Image." Here you can upload whatever image you want. Once you do that, hit save.
You can also add a CTA button here by clicking "Add Button," then clicking "Button" and changing the text to whatever call to action you want. You can also set the link for wherever you want the button to take the user to.
Go back to the course landing page and add a curriculum description. All you have to do is click "Add Section" and select "Text" under where it says "Section Type." As mentioned before, you get a template for the text you want to add, and you can put in your curriculum description here.
From here, it's basically the same procedure for your Instructor Section, FAQs, testimonials, and CTAs. All it takes is clicking "Add Section" and select whatever you want from the "Section Type" dropdown. You should get a template for things like Bios and FAQs.
4. Publish Your Course
Once you create a solid landing page, you can publish your content. Go to Manage Learning Content and click on Courses once more. Choose the course you want to publish, check all the information, then hit the Publish tab. Click the "Published" option and hit save.
To promote your course, Thinkific offers a guide on how to do this properly. You can also just copy and paste the link for your course onto your social media. If you have the paid plan, you can create an email list that has information for every user who signs up for your class.
And that's it! Your course is created and published for the world to see. Once published, you can preview the course yourself to see how it all works from your students' perspective. Here, we have a presentation as the first lesson, followed by a quiz, then a PDF:
The preview provides how many lessons there are in any given chapter. It also shows your progress through any given chapter in the left-hand sidebar.
And there you have it. Once you confirm that all of your lessons are functional and ready to launch, start sharing it on your social media to gain some attention for your new masterwork.
Of course, there are plenty of details and nuances that Thinkific offers its users, especially for those with the paid plans. If you're deciding on whether or not Thinkific is the right fit for you, check out our review and see everything the site has to offer.

Try Thinkific's Start + Grow Plan, Free for One Month
---
Alternatives to Thinkific
Thinkific is our top pick out of all online learning platforms.  However, we always like to thoroughly review the competition.  So here our reviews of the other top options.
Avoid This Mistake when Starting to Sell Courses
As you probably know, creating and selling courses and online coaching is one of the easiest ways to build a large passive income stream.  If you've got a great idea, you may be tempted to dive head first into a course and spend a ton of time and money on content creation, video production, and platform fees.
I'm excited about selling courses too and would be the last person to discourage other entrepreneurs.  However, if this is your first foray into course production, I'd suggest testing the waters and seeing if there is a market for your course.
Before investing months building out a course, try Thinkific's free plan and setup a mini-course in your niche.  Pick one topic or chapter of your master course and use that for your mini-course.  You can offer this for free or a nominal fee.
You can use your existing audience, social media followers or paid ads to find students.
At the end of the mini-course add a survey and ask students what could be improved and topics of interest.  This way you can tailor your full course to match the sub-topics your students really want to learn about.   And be sure to collect email addresses so you can notify those students when your full course is released and hit the ground running with course sales.
Also Read: Steps to get pirated copies of your course taken down
Frequently Asked Questions
Is Thinkific legit?
Yes, Thinkific is a legitimate company. The company was founded in 2012 and has over 100 employees serving over 36,000 course creators.
Is Thinkific safe?
Publishing and selling your courses and content on Thinkific is safe. Courses cannot be accessed by unauthorized users –  only students with active accounts are able to log in. There are also content permission controls within Thinkific's course platform that prevents students from downloading videos and other information. Thinkific also has a feature that can prevent students from selecting and copying text within your course.
Does Thinkific own your content?
No, Thinkific does not own the content that you publish on their platform. Online course creators have 100% ownership over the content they publish and promote on Thinkific.
Is Thinkific mobile friendly?
Yes, Thinkific courses are fully mobile responsive and render well on any phone, tablet, or computer.
Is Thinkific easy to use?
When it comes to software, ease of use goes hand and hand with the user's capabilities. Based on our experience testing Thinkific's online course software, we found it to be relatively easy to design a course using their online builder. The user interface is clean and easy to navigate. While it may take some time to learn where things are, Thinkific has a really great support system and documentation that shortens the learning curve.
In general, Thinkific is much easier to use than some other software. It also beats the heck out of building an online course on your own website and hosting environment.
Who uses Thinkific?
Thinkific is used by tens of thousands of individual course creators as well as big companies like Samsung, Intuit, Hootsuite, and Aweber.
Is Thinkific free?
Thinkific is one of the only course providers to have a truly free plan with no transaction fees.  However, it is limited to offering 1 course.
Does Thinkific charge transaction fees?
No, Thinkific does not have transaction fees, even on their free plan which sets them apart from their competitors.
Does Thinkific take a percentage of sales?
No, Thinkific does not take a cut or any commission from your course sales. Thinkific makes all of their money on paid plans, which can be found on their pricing page.
Is Thinkific a LMS?
Yes, Thinkific is a web-based learning management system (LMS).  LMS software is used to provide training courses and educational content in both written and video format.
Is Thinkific better than Teachable?
Both Teachable and Thinkific are leading providers of course software.  The main difference between the two platforms is that Thinkific has more customization tools and better pricing options for course creators.
Where is Thinkific located?
Thinkific headquarters is located at 369 Terminal Ave, Vancouver, BC V6A 4C4, Canada.
How many courses can you have on Thinkific's free plan?
You can have one course on Thinkific's free plan.